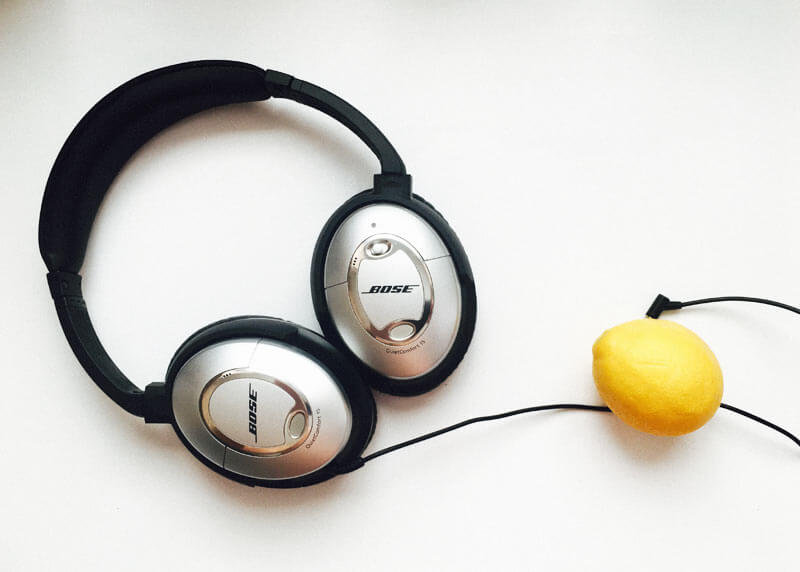 No, I do not plug my Bose headphones into a lemon, I was just looking for a funny idea to make a photo to illustrate this new post.

This year was the strangest year of my life, I traveled a lot, discovered a lot of new things and met so many people, probably to forget one of the hardest events I had to go through late 2015.

As it seems that everything passes, and that whatever happens to stay standing and keep smiling, I have compiled the 11 songs I've listened to the most this year, a selection very electronic, except for one song… Enjoy !

To finish the year in beauty, here is my December's playlist with a micx of songs to move, to party, and to turn the page of 2016.