In general, the only debate that arises when it came to socks is whether it's correct to put socks on before pants, or vice versa. (We advocate for pants first, then socks, but ask 10 people and it'll probably be evenly divided. You've been warned.)
However, there is more than meets the eye when it comes to choosing, matching, and pairing socks with outfits. Or rather, it's all about the eye—the eye of your fellow beholders, that is.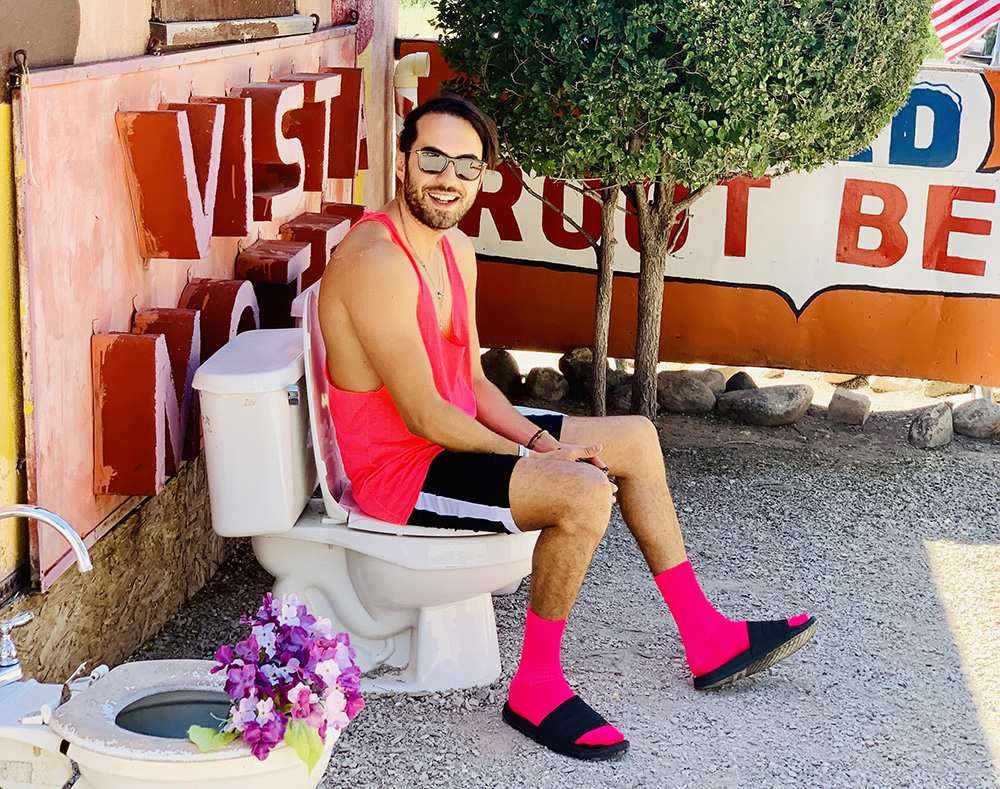 Today we live in a world where any type of socks can and do exist. There are themed socks, athletic socks, dress socks, socks manufactured for different sports—even socks with your beloved pet's face emblazoned on them. Such a vast and varied array can lead even the most fashion forward male to second guess himself. And picking the "wrong socks" is definitely a thing because faulty coordination results in a sloppy appearance.
This guide will review the basics on sock selection in order to take the guess work out, leaving you in a position to put your best foot forward under all circumstances.
A perfect match come rain or shine
Yes, matching socks matters, but it's not as complicated as you might think. The general idea is that you want to create one seamless look from pant to shoe. Most men don't have a wide variety of shoe color—therefore, most are able to get away with simply buying socks in the same color as their shoes.
If you are choosing pants that are charcoal along with shoes that are black, any hue of gray to black socks would work here, patterned or otherwise. Another good rule of thumb (or toe) to follow is to darken your color scheme overall as you go down. Following this logic, unless you're Leisure Suit Larry, white socks needn't be put in the rotation from here on out.
Having a wide selection of socks for the changes of seasons is wise. Warmer months call for thinner socks in breathable materials. Keep in mind that footwear choices broaden in the summer months, and the foot and ankle may be more visible in shorter or more tapered pants. Therefore, saving your patterned and detailed socks for use in this group would serve you well.
Conversely, in the colder, harsher climate months, opt for socks made from wool and/or cotton for their warmth and moisture-wicking attributes. Since they'll be hidden away under more robust footwear, the style doesn't matter so much as the function here.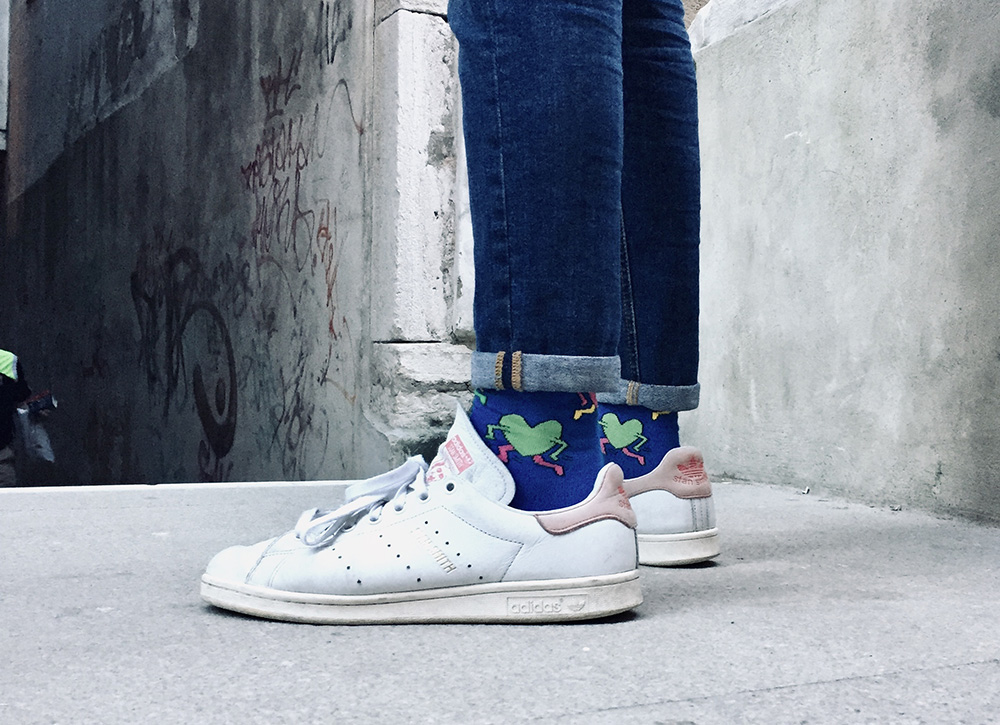 The fine print on socks
Once you've defined your "capsule" sock wardrobe, it's time to branch out. Mixing up patterns, and choosing bolder color contrasts is definitely possible, so long as you stay within a few parameters.
Conceivable, when you're going out on the town, you're putting a lot of thought into what you wear. That shouldn't stop by the time you pick out your socks. Picking up on the subtle accent colors of a tie, or lighter hues imbedded in a patterned or textured suit can be highlighted in your socks, too.  As long as you remember the rule of "only selecting those socks that are as dark or darker than your shoes", you'll be good to go.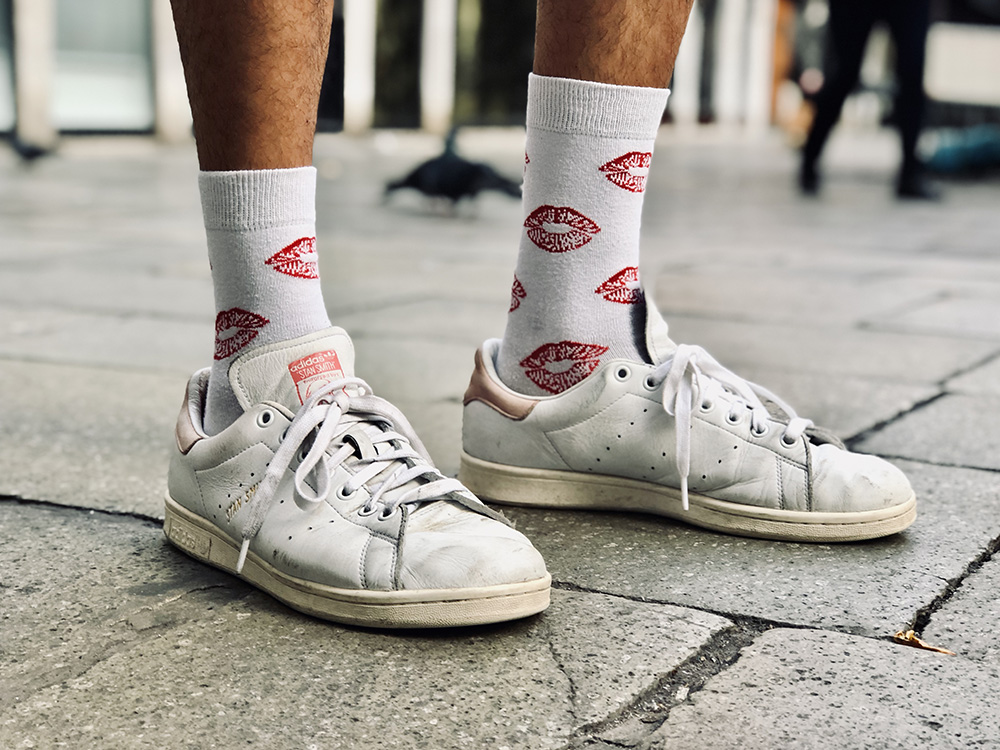 For more casual, everyday street wear looks, you'll employ this same tactic. The details of your socks can be brightly colored as long as you keep the background color of the sock itself in line with your shoe color.

For example—going out in blue jeans, brown shoes, and a vintage Rolling Stones tee? Feel free to choose socks with touches of red to match that wagging tongue, but keep the background of the sock in beige, brown, or tan.

One last word on white socks… athletics are the one caveat on their appropriateness. If you're feeling extra sporty (and want to flex your fashion-know-how along with your muscles), pull color details from your sneakers, pants, or shirt into your sock choices. This goes for light gray socks, too.

Happy pairing!

If you are wondering about socks and how to wear them, here is my point of view to help you get dressed well guys !

//php comments_template();?>