BUCKET LIST CHALLENGE UNITED STATES OF AMERICA
For a first or second trip to the USA (the country is so big), here are all the must-see places in my opinion to see at least once in your life! And moreover.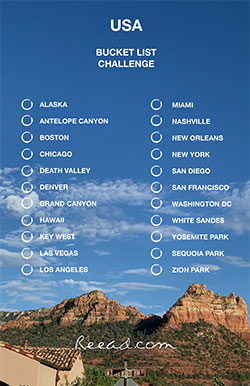 BUCKET LIST CHALLENGE LAS VEGAS
Here is the list of the best things to do and see in Las Vegas if you come for the first time! Don't hesitate to discover also my good tips about Las Vegas !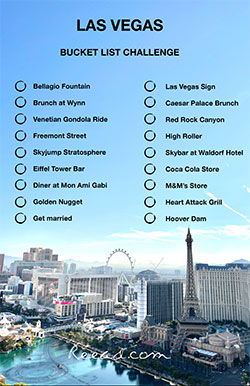 BUCKET LIST CHALLENGE PARIS #1
Here is the number one list of things to do in Paris at least once! Word of an ex-Parisian! Don't forget to check out my tips about visiting Paris !