This post contains affiliate links and I will be compensated if you make a purchase after clicking on my links.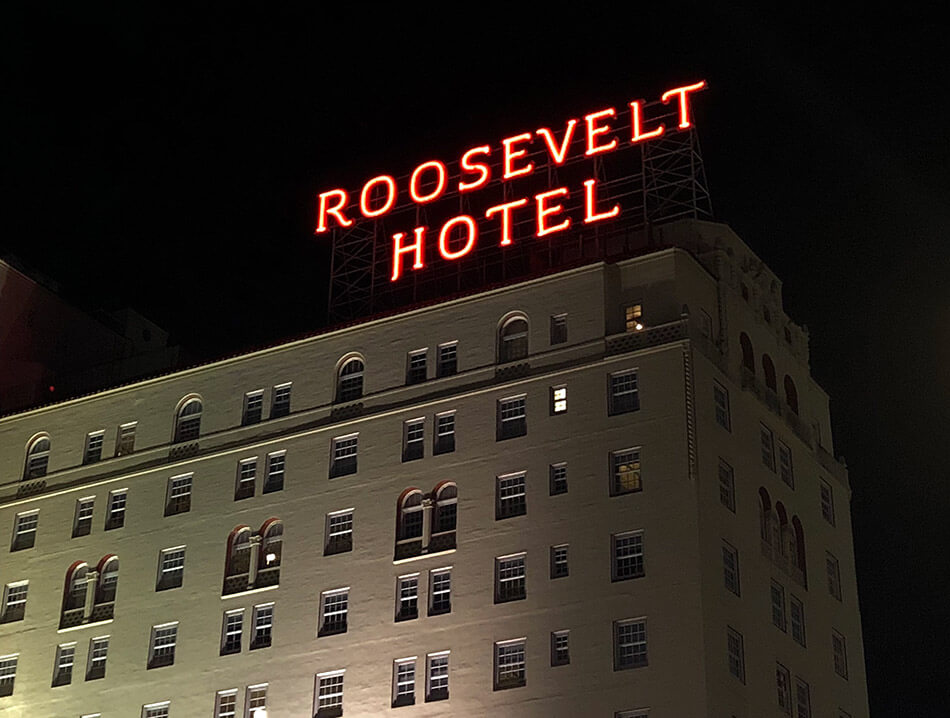 Roosevelt Hotel, Hollywood, California
If you travel by plane, consider using Miles to travel for free, a free ticket never hurts. For the rest, book your holiday trip on the Internet has many significant benefits.
It's simple, fast, convenient and even saves money when you book holiday trip
Only, to benefit from all these advantages, it is important to respect some rules and to check certain elements.
To enlighten you on this subject and to help you book your holiday with confidence, we give you some tips below. follow the guide.

1 – Bet on the competition to get the best price
With the Internet, you have access to a large number of online agencies and offers offered by airlines.
To find your way, do not hesitate to refer to online comparators that compare thousands of offers in just a few moments.
For example, if you decide to go to Miami in high season, it is imperative to compare prices via platforms like Expedia.
Their principle is simple since you only have to enter your dates of stay, the number of people and the desired locality.
2 – The comments and opinions of other travelers
To get a good idea of a hotel or an airline, you can look at the comments and opinions left by other users. These are good indicators to identify the seriousness and quality of the services offered.
Beware of "fake" comments left by the companies themselves. Give priority to comments that seem more human to you and that are not overflowing with optimism while dismissing profiles "a little too perfect".
3 – Understand the rates applied to the stay
When you are going to consult the various offers, it is important to pay particular attention to the applied rates.
Think about your organization once there:
Does the rate include breakfast?
Is the stay half board or full board?
Are there fees in some hotels to pay on the spot, often called the "resort fee" to pay per night?
4 – Know the local taxes
When booking or viewing offers, remember to check local taxes that apply to the price of the trip. If they are not included in the price of the stay, they will have to be paid directly at the hotel.
If these taxes are not high in some countries, they can be as high as 20%, for example in Bali. In the United States, everything is different, I advise you before leaving to the USA in my article.
5 – The reputation of the travel agency concerned

Finally, before paying online and booking the flight and hotel, you can look into the reputation of the agency you have chosen. To do this, help search engines and be on the lookout for reviews and ratings left by users.

If you need more information about the country you are going to visit, I recommend the government advice and opinion site. This official website offers country by country a couple of information on entry formalities, security, and health.

If you prefer to live as a local, check my Airbnb review before booking your stay.

Before you book your holiday trip, take the time to compare online offers to save money and enjoy !

//php comments_template();?>