Most men may prefer a more laid back and comfortable look, but they definitely exude a high sense of fashion. We need to show the world (mainly women) that we can be fashion forward as well! Let your wardrobe do the talking!
Any wardrobe, men's or women's, might need an upgrade from time to time. But, that does not (necessarily!) mean that your sense of style needs one too!
Shoes are also a part of your fashion statement, but you need to keep your footwear comfortable at the same time. From loafers to boots, there are many options; however, you need some essentials in the closet.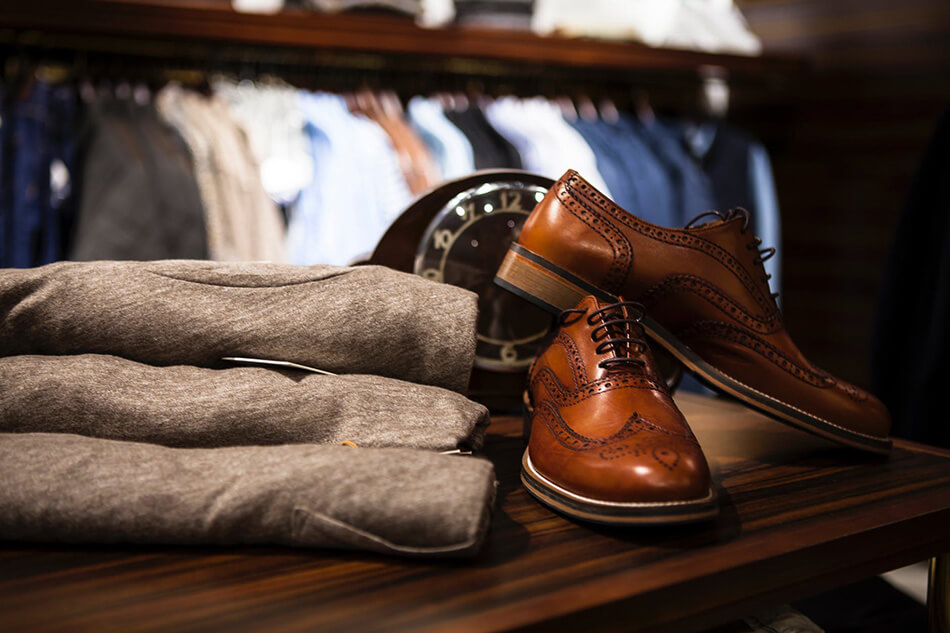 Shoe Style's that are a must for Men's Wardrobe
Fashion is important, but so is comfort, right?! So, you need to have various kinds of shoes in your closet, and make sure you have one for every occasion and event.
Each occasion or event has a different fashion code, or, needs a unique style. This does not mean that you need 100 shoes! Just play it smart, and, have some basic types in your closet. You can keep changing the color and look of the shoe, but the style could be the same.
Here are 6 types of shoes that must be a part of your closet:
Chukkas: These kinds of shoes are quite comfortable, but also sport a sharp and smart look. Wearing sneakers to a bar is fine, but those can make you look sloppy, in a place like say (for example) an elite club or pub; especially, if they have been worn down. Wearing chukkas to such places looks smart and enhances your impression. You want to get attention from the ladies, right? The chukkas make sure it is all good impressions from top to toe!
Loafers: Did you know that loafers could keep the HR team off your back? Yup they do! These are considered semi-formal and can be worn to work and even parties. Oh, not to forget the comfort level. One pair of shoe for all (well, at least most) occasions and places! So, having a loafer in your closet is a must.
Boots: This name marks a huge variety of shoes, from work boots to duck boots and everything in between. While the work boots can help protect your feet, the dress boots are the high fashion variety. Pick your boot according to your need, fashion or protection — or maybe both!
Sneakers: These can be an amazing pair of shoes that look stylish, and, are comfortable at the same time. It is true that you cannot wear it everywhere, but it is a smart option for a time, when you are chilling out with friends, going for a walk or run, travelling, running errands, or simply enjoying yourself
Flip flops/ Slippers/ Sandals: All of these shoes are similar! These are great beach footwear, if you do not mind a little bit of sand between your toes. The shoes are mostly easy to wash and maintain, although some stores also offer dressier variants of these.
Black or Brown Leather Shoe: This is also a must, the design might differ, but you need this shoe in your closet. The chukkas can be worn to semi-formal events, but for formal ones, but they are not 100% appropriate! This is the shoe type, with or without laces, that you need to wear to formal events like weddings and business meetings to name some.
Phew, so many options! Who knew that there were so many, right?! Well, you have, and you should take full advantage of these choices. When you buy, you can save more by checking out what offers are available on Groupon.

Do not let women tell you that you have no fashion sense! Become an inspiration for men. Prove that they too can look suave with shoes that are stylish and comfortable at the same time. Let your fashionable side loose, and, wow the world (especially the women)!

Most often, many make the mistake of thinking that men are not fashion savvy! What they forget is that fashion industry has innumerable male designers and models. So let's get a fashionable shoe Cabinet !

//php comments_template();?>