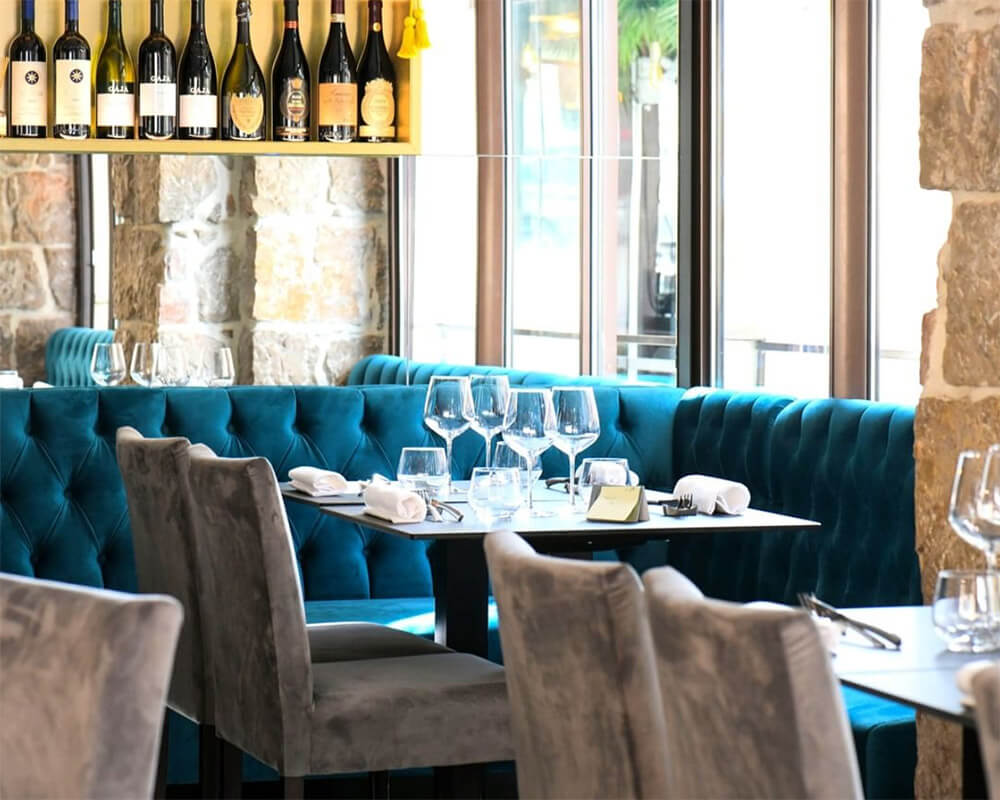 La Condamine, Monaco's second-oldest district, is a wonderful destination for anyone who loves to eat. Not only is this vibrant neighbourhood next to Port Hercules the home of a daily farmers' market and a food hall selling fresh local specialities, it's also full of quality, reasonably-priced restaurants.
If you're visiting the Principality and want to eat like a local, follow the well-trodden paths to our french favorite restaurants.
La Pizzéria Monégasque
This slightly shabby but characterful pizzeria has for decades delighted locals and tourists who have stumbled upon it. Tucked away in a side street of charming town houses which are very much in demand with people looking for property for rent in La Condamine, the restaurant's menu spans gnocchi, ravioli, lasagne and other traditional Italian fare.
But it's the delicious wood-fired pizzas and friendly unassuming atmosphere that bring clients back to La Pizzéria Monégasque again and again.
Open from 12pm to 1.30pm and 7.30pm to 9.30pm (10pm on Friday and Saturday). Closed on Sunday.
4 rue Terrazzani, 98000 Monaco +377 93 30 16 38
Jack
Jack nestles beside Hercules harbour and offers a creative international menu and a lively atmosphere. Sit outside on the terrace with a cocktail or at a table in the cavernous interior.
The service is friendly, and the menu is vast and varied, including revisited Asian specialities, fish, meat dishes, burgers and tapas.
Open daily from 12pm to 3am.
32 Route de la Piscine, 98000 Monaco +377 97 98 34 56
Bella Vita
Located at the end of a pedestrian street, a step away from the road that transforms into the first stretch of the Formula One Grand Prix track each May, Bella Vita is a popular eatery for good reason. As soon as you sit down, inside or on the terrace, a generous plateful of appetizers appears.
At lunchtime, clients can choose from three dishes of the day (for around 15 euros), or make a selection from the long menu of pasta, pizza, fish and meat dishes. Portions here are generous, so go with an appetite. Booking is highly recommended.
Open daily from 7am to 11pm.
21 Rue Princess Caroline, 98000 Monaco +377 93 50 42 02
Quai des Artistes
The Quai des Artistes is a luxury Parisian-style brasserie with a large terrace beside Port Hercules. It is best-known for its fresh seafood (oysters, cockles, clams, whelks and caviar) but also offers a varied menu of seasonal traditional cuisine. Starters (from 14 to 26 euros) range from homemade fish soup topped with puff pastry to Burgundy snails.
Main courses cost between 17 and 40 euros and include fish dishes (try the grilled scallops with Provence-style tomato sauce or the tiger prawns) and meat dishes (such as rack of lamb and grilled beef fillet). The service here is attentive and courteous and the food is well worth its price tag.
Open daily: 12pm to 2.30pm and 7.30pm to 11pm.
4 Quai Antoine 1er, 98000 Monaco +377 93 50 42 02
Stars 'n' Bars
Stars 'n' Bars is possibly the most-famous restaurant in La Condamine. Monaco residents and tourists head here for steaks, burgers and international dishes, including Mexican and Indian. The restaurant serves fresh vegetarian, gluten-free and vegan dishes, with classics such as hummus but also creative salads (try the tasty raw zucchini and sun-dried tomatoes).
Stars 'n' Bars was opened in the 1990s by American resident Kate Powers and her partner Didier Rubiolo with the aim of providing local working people and their families with an interesting, reasonably priced eatery. The restaurant is also a favourite haunt for celebrities from the worlds of sport, cinema and music, as the photos lining the walls show.
A collection of donated sports memorabilia can be admired, including the racing car of former F1 World Champion and Monaco resident Mika Hakkinen.
Open 7.30am to 12am Monday to Friday and 8.30am to 12am on Saturday and Sunday.
6 Quai Antoine 1er, 98000 Monaco +377 9797 95 95
LanLan
This tiny Japanese restaurant with a terrace appeared in 2019, much to the delight of locals. The cuisine is excellent, and the service comes with a radiant smile. Expect fresh, quality ingredients and a choice of four lunch menus (which change daily) starting from as little as 10 euros.
A "sushi lunch" (19 euros) includes an assortment of fresh sushi (deftly prepared behind the counter) miso soup and a drink. Salads, spring rolls and classics such as chicken satay and beef teriyaki are also on the menu.
Open Monday to Friday, from 10am to 7pm.
2 Rue Imberty, Square Gastaud, Monaco +377 93 50 33 46
Marcello
This well-loved restaurant changed management in 2019. The new version of Marcello is chic, modern and serves exquisitely presented gourmet Italian and Mediterranean cuisine. The service is attentive, the atmosphere is intimate, and you'll remember your meal long after your visit.
Open 12pm – 2.30pm and 7.30pm to 10.30pm. Closed on Sunday.
22 bis rue Grimaldi, 98000 Monaco +377 97 98 37 81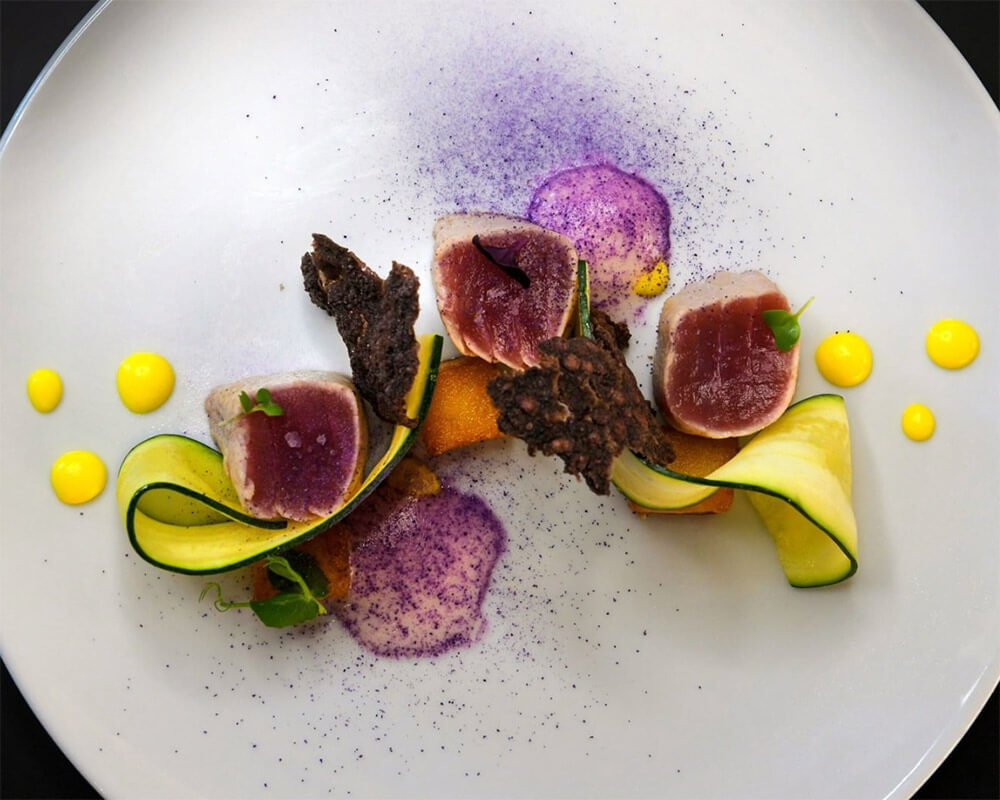 La Condamine, Monaco stretches from the foot of the Rock (where the Old Town stands) to Port Hercules. Its streets house many excellent restaurants.