When it comes to fashion, sneakers are always on trend. Whether the brand you wear is from a mainstream collection or a luxury creation, the key is to find the right balance between your shoes and your outfit. Check out the top 10 men's sneakers from the most popular brands, as well as the top 10 from the fashion house collections!
Consumer sneakers brands
Mainstream brands are the most commonly known brands. Their collection is constantly renewed according to fashion so that you can always be at the top of the trend!
Adidas
Among the most popular brands, Adidas is constantly innovating in its design of sneakers for men! Trendy and vintage styles blend together in perfect harmony, and with the goal of giving you looks that are both modern and cutting edge! If you like sneakers with a simple but effective design, I can only recommend Adidas and their legendary Stan Smith, or the Yeezy collaboration and their surprising shapes!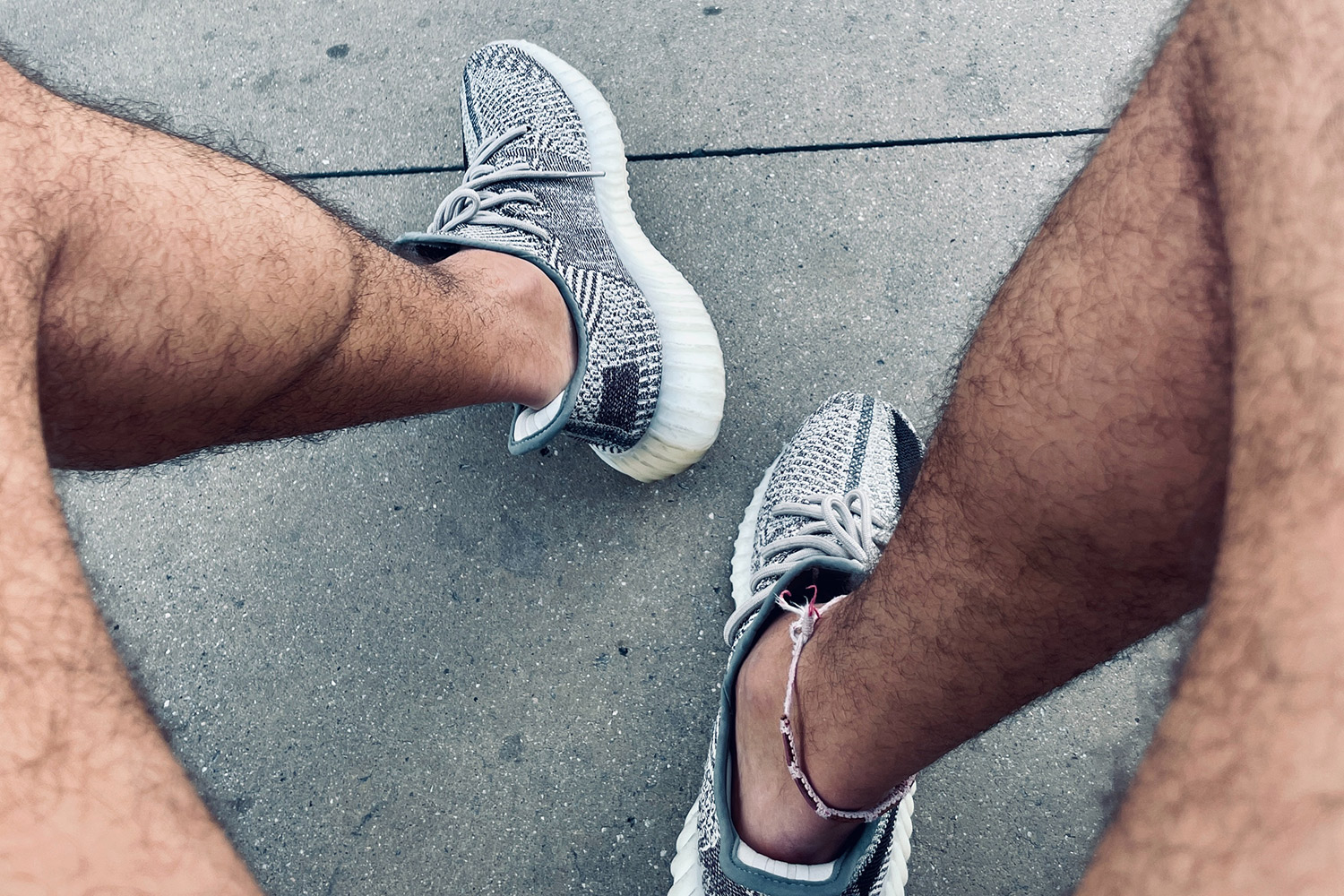 Nike
More oriented towards the sporty style, Nike is a basketball brand that has remained constant in its designs. Whether it's sneakers or high top sneakers, the comma is always in the fashion field. For a look completely in the air of time, I suggest you contrast the Court model with a blue suit: the urban style par excellence!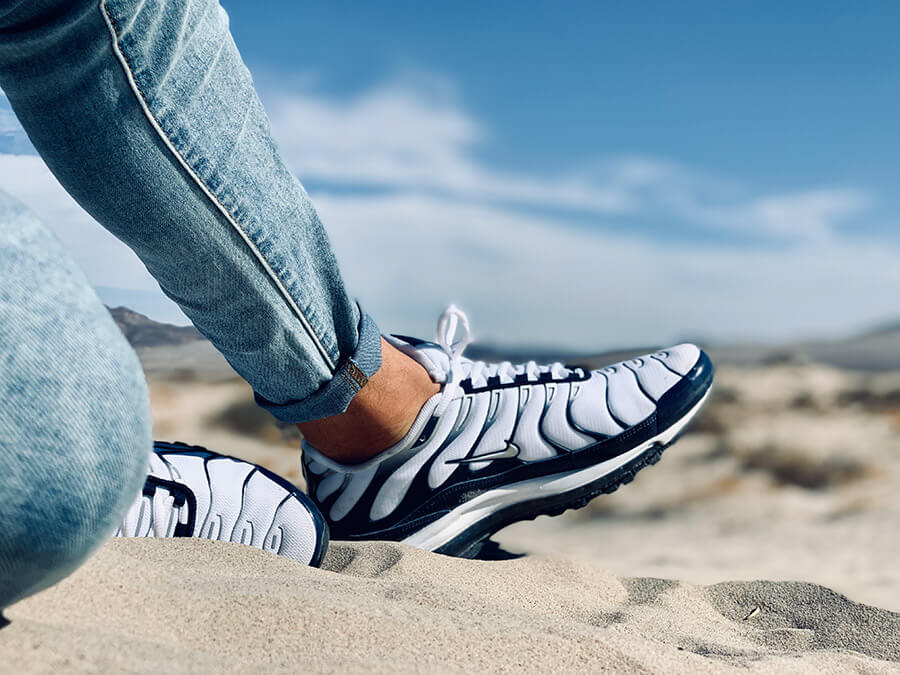 Air Jordan
In a look more rooted in the 90s, Air Jordan sneakers are back on the feet of fashionable men! By wearing this brand, you adopt a decidedly casual style, with well-crafted accessories: deep blue jeans, a nice leather belt, a straight cut jacket. And, to complete the look, wear a thick woolen hat in winter or a traditional beret in summer!
Asics
Long reserved for competitive athletes, Asics sneakers are ergonomic and comfortable. You can easily wear them with jeans and a mid-length jacket. I especially recommend the Gel-Lyte line, designed in a definite retro style! Moreover, this collection offers you a beautiful palette of colors that lets you express your inspirations!
New Balance
In your men's wardrobe, there's always room for New Balance sneakers! Each pair of this brand is made of a unique and resistant material. This makes them ideal for walking around town in style. Both light and sleek, you can wear them with thick canvas chino pants in winter and cotton in summer.
Reebok
With sports in mind, Reebok designs dynamic and comfortable sneakers for men. You can easily contrast this style with a casual outfit: light jeans, a tweed coat and a wool turtleneck sweater.
Puma
Puma's men's sneakers remain legendary! They're lightweight, understated, stylish and go with any look. Whether yours is casual or strict, Pumas on your feet definitely mark your taste for fashion and uniqueness!
Converse
Since its creation, the Converse brand has known how to stage its sneakers for men in order to make them cult! If you are a true collector of its sporty shoes, you will love to complete your wardrobe with classic canvas Converses, of all colors, but also leather models. And, with a suit or a more relaxed look, platform Converse are a sure sign of your passion for fashion!
Vans
Ranked among the pioneers of sneakers, Vans is the most popular street shoe brand. Emblematic of the "sneaker game" code, the models offered by the brand remain sober and authentic. Whether you choose high or low, these models can be worn with all your clothing styles!
Veja
Designed in ecological materials, these sneakers for men are offered by the Franco-Brazilian brand Veja. The shoes are made of organic cotton and natural rubber and are only shipped by boat in order to limit the brand's carbon footprint. It is thus in a resolutely ecoresponsible spirit that you can wear these sneakers on your feet!
Luxury sneaker brands
Luxury sneaker brands design unique collections that make you stand out, wherever you are! Each house has its own inimitable signature, making you just as unique every time you go out!
Dior
Dior makes men's sneakers in its workshops that offer you the ultimate balance between urban fashion and the spirit of the fashion house. In smooth calf leather, decorated with metallic threads or in Dior canvas, the design of each shoe is unique and dresses up your outfit with elegance.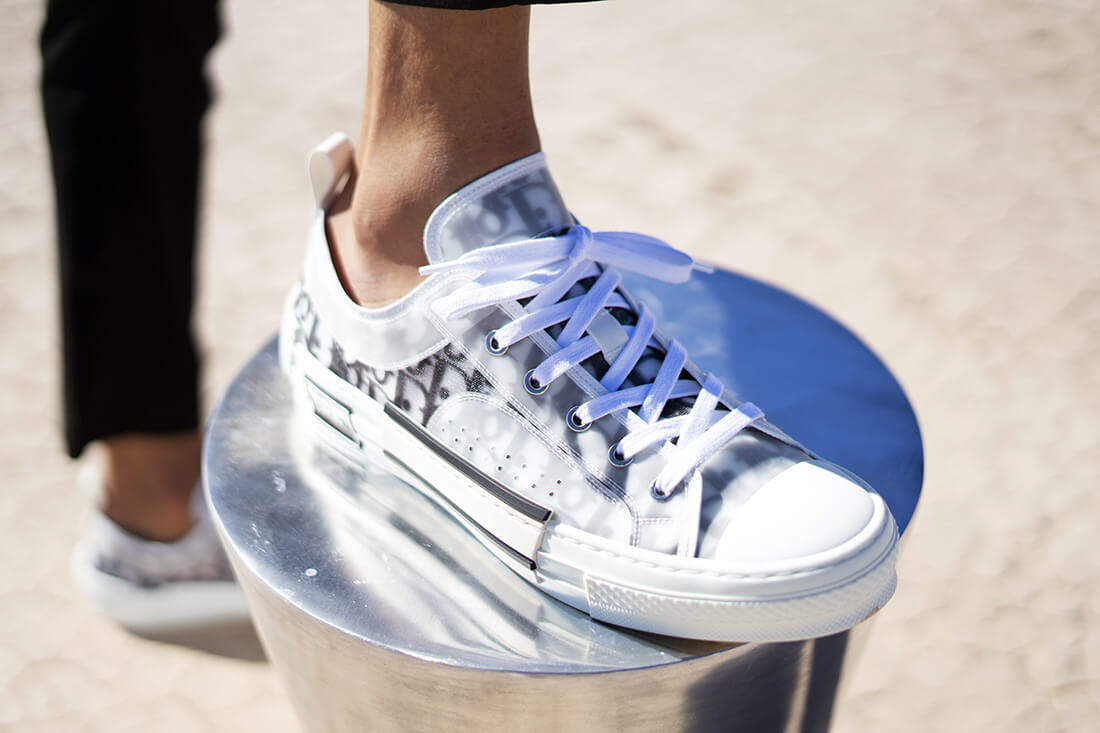 Saint Laurent
The Parisian house of Saint Laurent has given its men's sneaker collection a real makeover. By diversifying its ranges, the brand then touches all the looks of shoes with scratch, laces, low, high, but also printed and plain!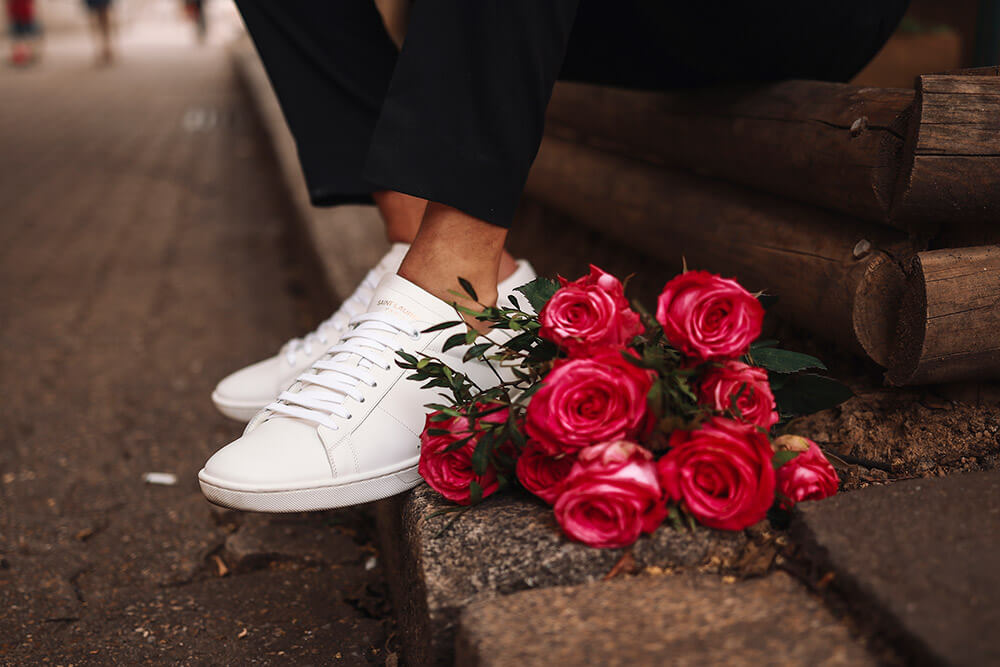 Gucci
If there is one Gucci sneaker model you absolutely must have, it's the 1977 Gucci Tennis! I can only advise you to wear them with boot cut jeans, slightly raised at the hem, a simple white t-shirt and a lined leather jacket. In winter, complete your outfit with a cashmere scarf and beanie set. In the summer, a simple vintage cap will be at the top!
Common Project
Straight from New York, the luxury brand Common Project imposes its urban style through shoes with a simple and minimalist design. Discreet, but effective, the sneakers of the house are ideal if you are looking for the piece of your outfit that will mark the difference!
Hermes
An essential luxury brand, Hermès designs and conceives sneakers as indispensable accessories for timeless men's fashion! Colorful, unique and singular, each shoe highlights your authentic and irreplaceable personality.
Golden Goose
With Golden Goose, you take a fabulous trip back in time. The house has made its signature vintage look, completely interwoven with contemporary style. So it's between the handcrafted quality and the modernity of their style that Golden Goose sneakers are worn to perfection with skinny jeans and a large cashmere coat.
Maison Margiela
Margiela is a French haute couture house whose collections are inspired by street fashion. It is by organizing fashion shows in public places, such as metro stations or on the sidewalks, that the brand stands out. And it's to further enhance the context in which you can wear your Margiela sneakers!
Off White
The Italian brand Off White is beautifully positioned in the streetwear style. It is therefore, quite naturally, that I present this house for its sneakers whose colors adapt to the air of time. With the Out of Office and Odsy collection, you get a very trendy look that wears very well during the winter season. While the Vintage Finish sneakers are ideal for a cool and light summer outfit!
Prada
The Italian brand Prada is undoubtedly the one that is quickest to follow fashion trends when it comes to men's sneakers! And we see it well with the Downtown collection, low or high. This model goes very well with velvet pants to revive the style of the 30s, or with skinny jeans for a modern punk look.
Fendi

Also of Italian origin, Fendi designs sneakers for men who are both sporty and urban. Ergonomic, above all, each model is a fashion piece that makes you want to walk fast! Wear your Fendi with a suit and tie, you'll be just remarkable!

Put on sneakers for a dynamic and modern look! Luxury or mainstream brands, discover the top 20 best sneakers brands for men!