This post contains affiliate links and I will be compensated if you make a purchase after clicking on my links.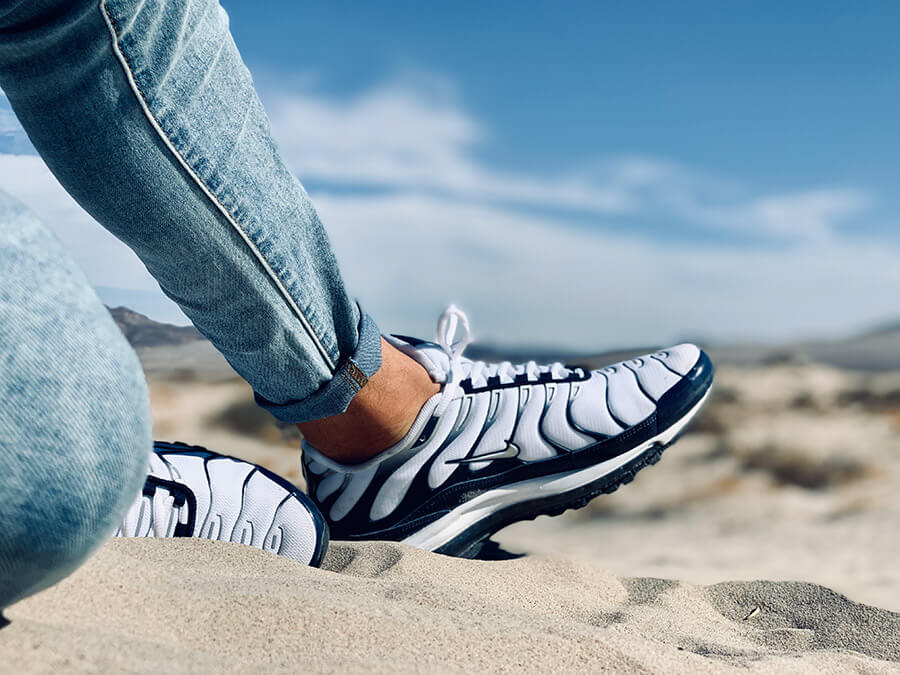 The first time I saw this new model of men's sneaker, I immediately found them really nice. But the apriori of others, especially in France, where I'm from, made me hesitate several months before buying and wearing the Nike Air Max 97 plus.
The first model of the sneaker dates from 1997. Since then the pair of Nike Air Max sneakers has improved, both in terms of design and visible air.
Nike Air Max 97 Plus: The shark model
This is the model I decided to wear (as you can see in the pictures of this article.) I opted for the blue shark model Nike Air Max 97 plus . They are as imposing as the ultra 17 version.
Despite this, they are very light and very pleasant both to wear but also to walk. I often wear my sneakers with transparent socks, and I was afraid this model would rub on my ankles and make me wear high socks.
I do not like to wear high socks with my sneakers, except on rare occasions, even if sometimes I like being barefoot in my shoes!
What to wear with Nike Air Max 97 Plus?
Let's not lie to ourselves, we can wear Stan Smith with suit pants, but it wont look good in my opinion. I'm talking about my way of wearing them without making any judgments of course!
Buy Nike Air Vaportmax Flyknit on AmazonClick here
So I decided to wear them mainly with sportswear shorts, denim shorts or skinny jeans.
In my case, I am very casual when I wear them. A pair of Jeans, a shirt or t-shirt, denim jacket to match everything as in my photos, here is my outfit worn with my Nike Air Max 97 plus.
If you have the same blue sneakers, I suggest you to wear blue or white outfit with them, as a denim jean in blue or white, a white shirt or tee-shirt. I love mixing colors but personally I wont try with this model.
The question I'm asking myself now is: does this make me a guy in the fashion of "bad taste" as some might say?
Living in the United States, I wanted to hear from my American friends. I wore the sneakers and I just asked the question: what do you think of my shoes?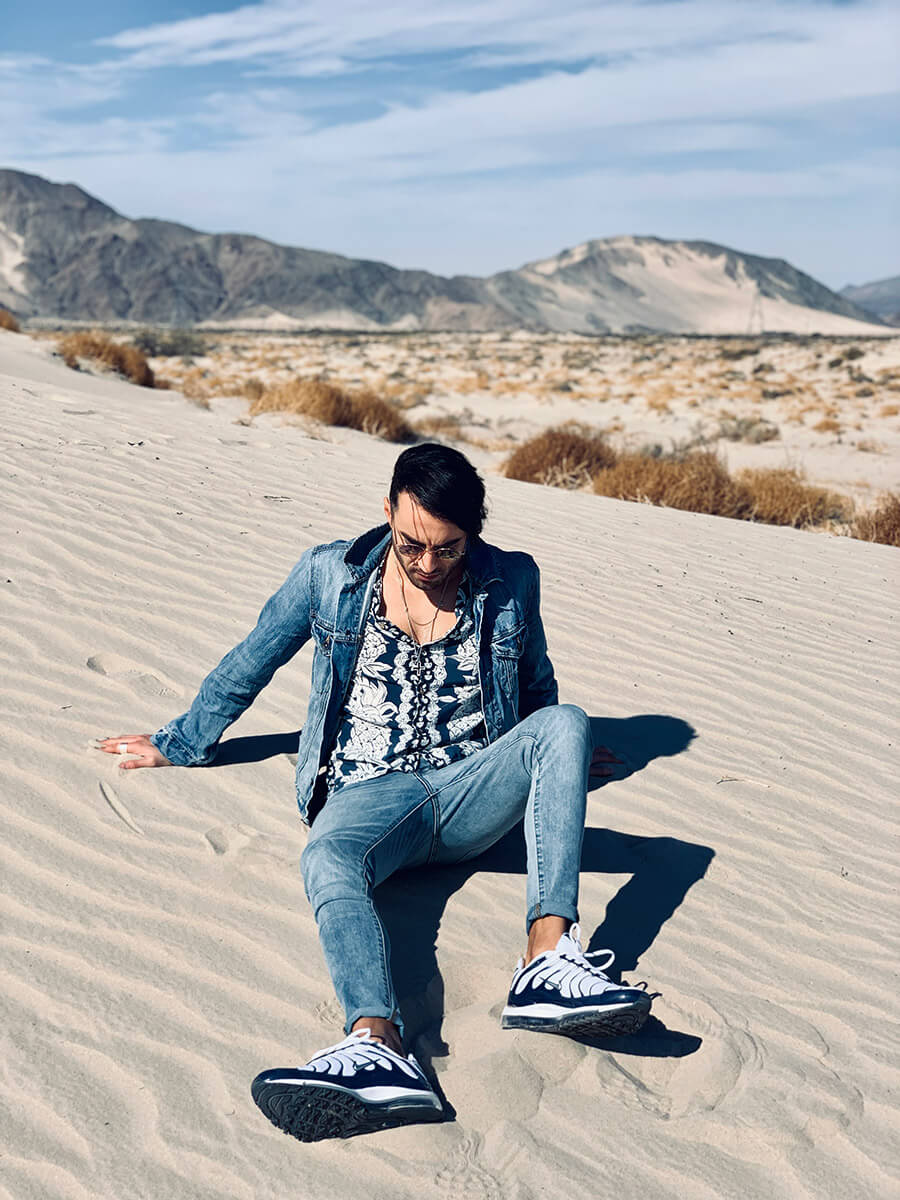 I'm wearing the Nike Air Max 97 plus sneakers with an AllSaints shirt, an American Eagle denim jacket, and BoohooMan skinny jeans.
Out of 10 people, 8 said they like the model, one did not tell me anything, and the last person told me that it makes an appearance as "gangster.
You may also like What socks to wear with your sneakers when you are a man?
So I told this person that in France, the results are totally different:

8 told me that it is a very ugly model and impossible to wear (And yes I asked the question to my friends in France),the other 2 simply replied: I like and I do not like.

Personally, once I've decided something, especially at the sartorial level, I give little importance to the looks or criticisms of others. So I decided to continue to wear them by dressing normally and I can appreciate the possible looks that will be worn with me.

I have hesitated long enough to write this article, yet I have looked at the Nike Air Max 97 plus which have been seen very often.

//php comments_template();?>