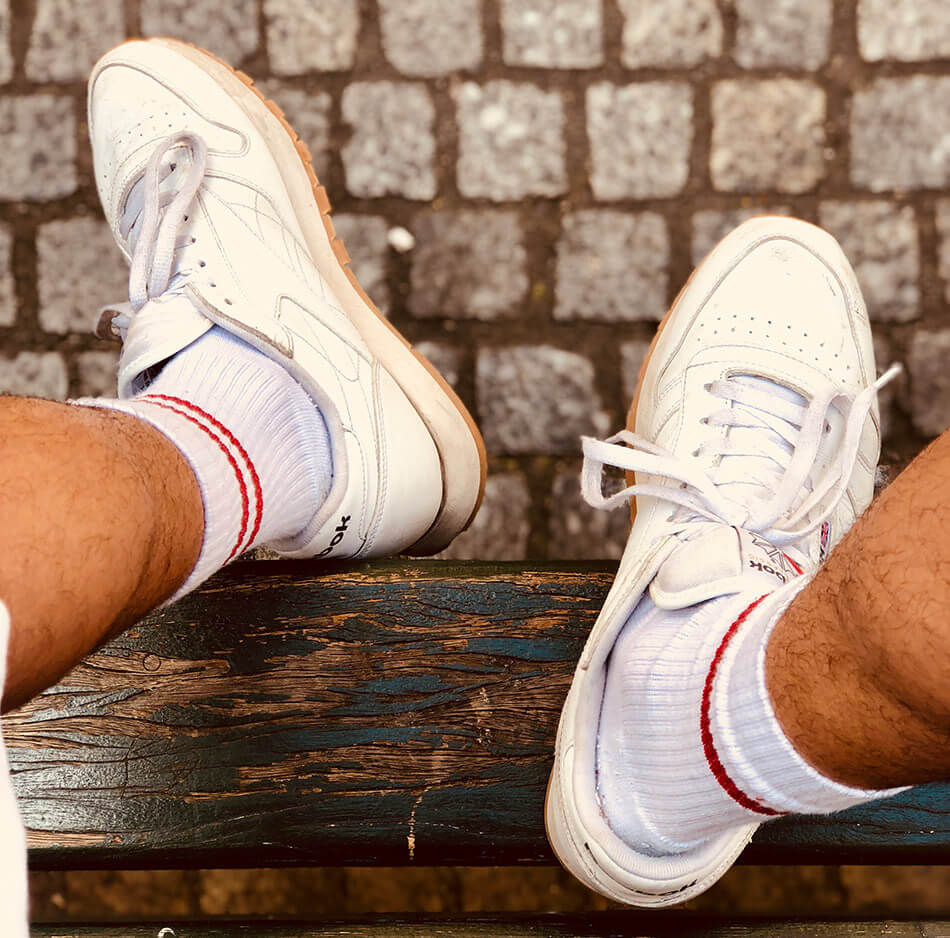 Long socks, short socks, invisible socks or socks … so many terms that we are quickly lost. What socks to wear with your sneakers?
Beyond the choice of color or patterns, the purpose of my article is to help you choose the right kind of socks depending on the pair of sneakers worn and your outfit in general.
adidas Men's Athletic Cushioned Crew Socks (6-Pair), Heather Grey/Black, Large
Adidas Men's 6-Pair Cushioned Athletic Crew Socks; White (Shoe Size 6-12)
Calvin Klein Men's 3 Pair Logo Liner, Assorted-Low, 7-12
Nike Everyday Cushion Crew Training Socks, Unisex Socks with Sweat-Wicking Technology and Impact Cushioning (3 Pair), White/Black, Large
Adidas Men's 6-Pair Cushioned Athletic Crew Socks; White (Shoe Size 6-12)
Last update on 2023-02-03 / As an Amazon Partner, I make a profit on qualifying purchases./ Images from Amazon Product Advertising API
How to wear long socks with your sneakers?
Here we will be a little bit in the cliché look of the American teenager who wears his socks visibly very high.
The high socks are usually worn until the beginning of the calf, because above it becomes soccer socks.
Sneakers worn with high socks, we see many models and brands that are perfect if you wear shorts or Bermuda shorts:
The Stan Smith of Adidas and other models in the same genre
Converses (high or low)
The high sneakers (as in the picture)
And to finish and fans of bad taste, with you flip flops for the famous tap socks
Visible thighs, the mixture will pass perfectly!
If you wear jeans, chino or jogging, the problem does not pose anymore because we will not focus on your choice socks and sneakers, whether your socks are long or short!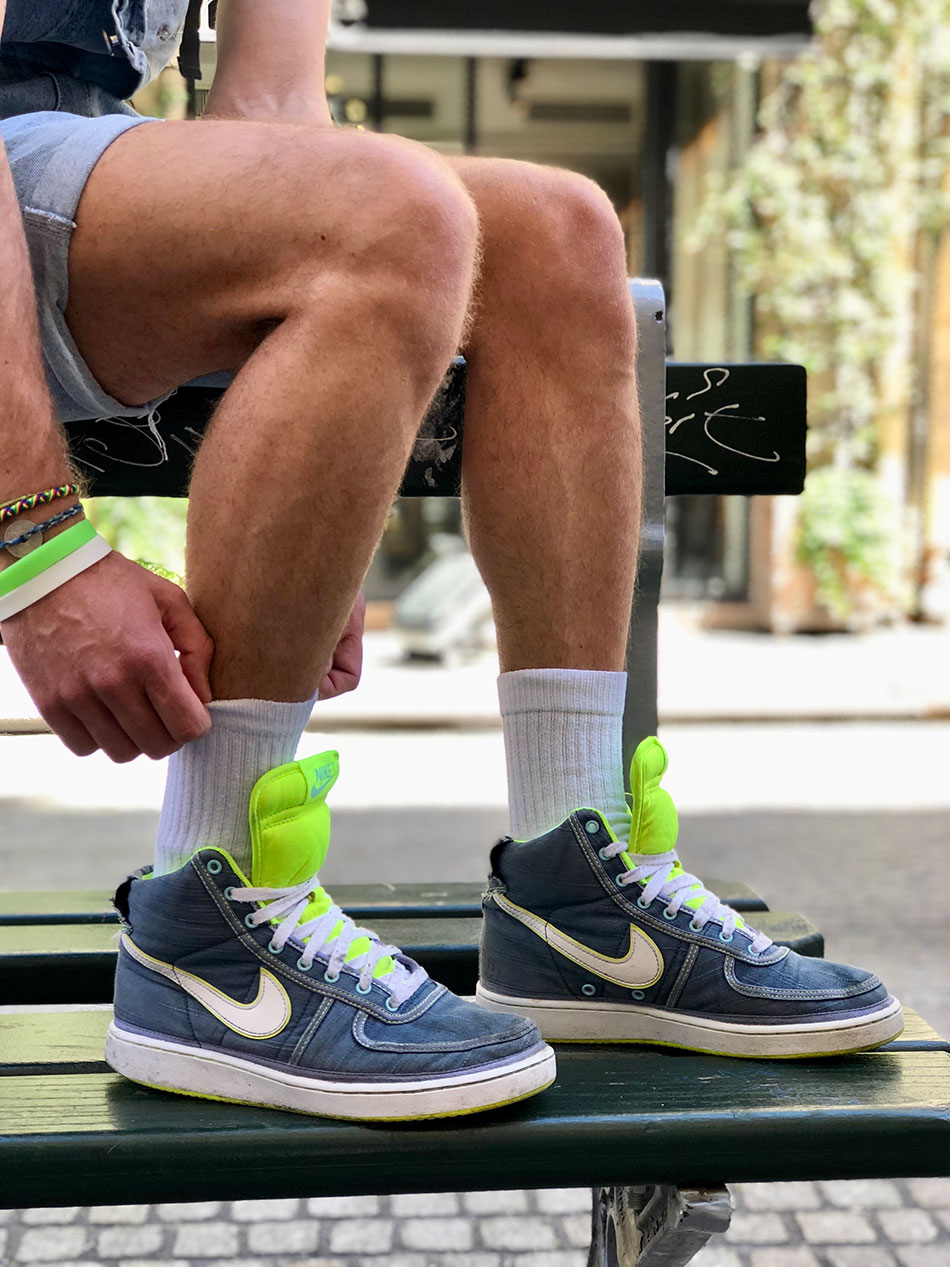 How to wear invisible socks or visible socks with your sneakers?
Here I want to tell you how you want, the goal being that you do not see your socks and your ankles are bare and visible to all.
Remember to use quality socks because the problem that came back to me often was that they got off my feet when I walked.
I had bought socks at a very low price and I regretted it. In addition, there are socks for sports and for the city, do not mix the two.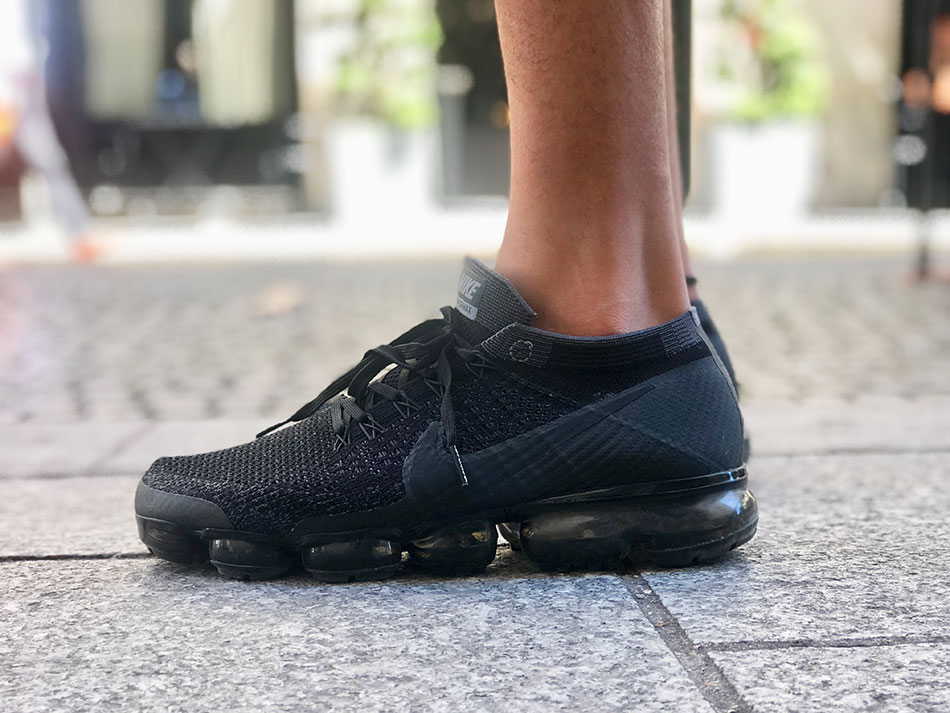 Even if it does not show, I wear with my Nike Air Vapormax Flyknit invisible socks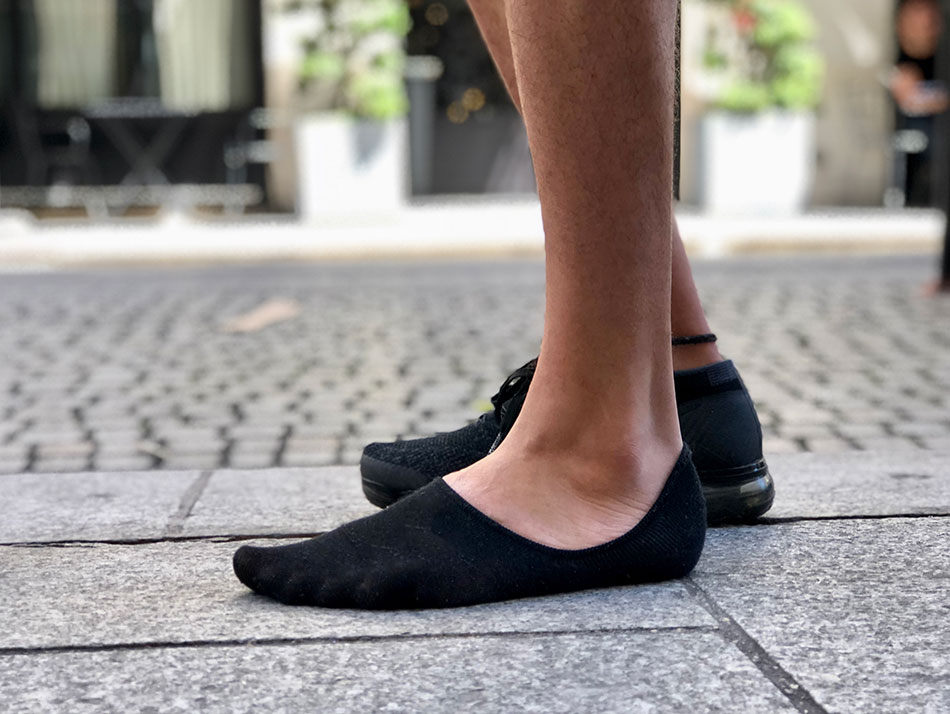 I removed one of the sneakers to show you my invisible sock
Sport socks are thicker and therefore absorb more perspiration during your sports training. Do not wear to walk because it can quickly give you an uncomfortable feeling because even invisible, they are thick and you feel them while walking.
To finish on this simple enough point on socks, there are half socks that some wear to keep their ankles halfway naked. As you can see in the picture, it's not very pretty. A fault of taste to correct guys!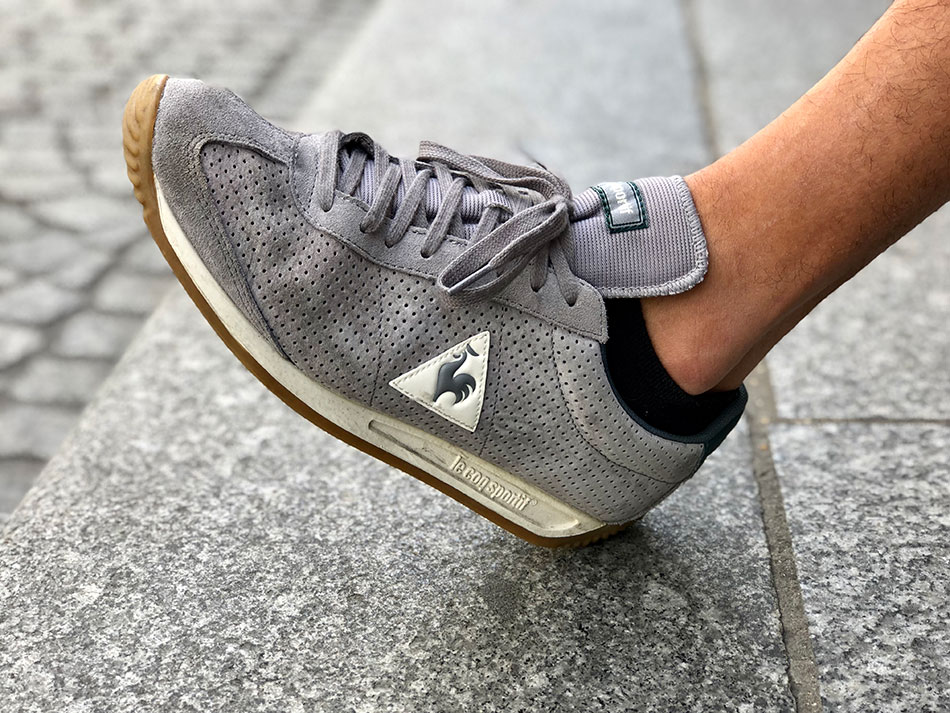 Do not wear sneakers without socks it can be dangerous for your feet!
We all made it clear: To go quickly buy bread, take out the trash, go for a drink at the local bar … But did you know that wearing shoes without socks could be dangerous for your feet?
I spoke above the tap socks which I find the mixture very bad taste, yet wearing socks with your tap can avoid many problems…
For some time now, men have been wearing pants or jeans in a shorter way to leave the ankles naked and visible.

I do it now even in winter because I find it very pretty. But how many of my friends, who do it, forget to wear socks? It must be said that there are some, I especially noticed that a lot of people do.

Not wearing socks with your shoes is a way to infect your feet! How? Our feet sweat all day long, up to 1/4 liter of water, our feet are in a hot and humid intoxication that contributes greatly to the proliferation of bacteria and at the same time unpleasant odors.

The most common infection is fungal infection, which causes fungi to appear on the feet. Do not forget to wear socks and regularly clean your sneakers to prevent infection of your feet.

While walking around the streets of Paris, I decided to write this article to explain What socks to wear with your sneakers, because I noticed some missteps in taste and wanted to give an update on the topic.

//php comments_template();?>