This post contains affiliate links and I will be compensated if you make a purchase after clicking on my links.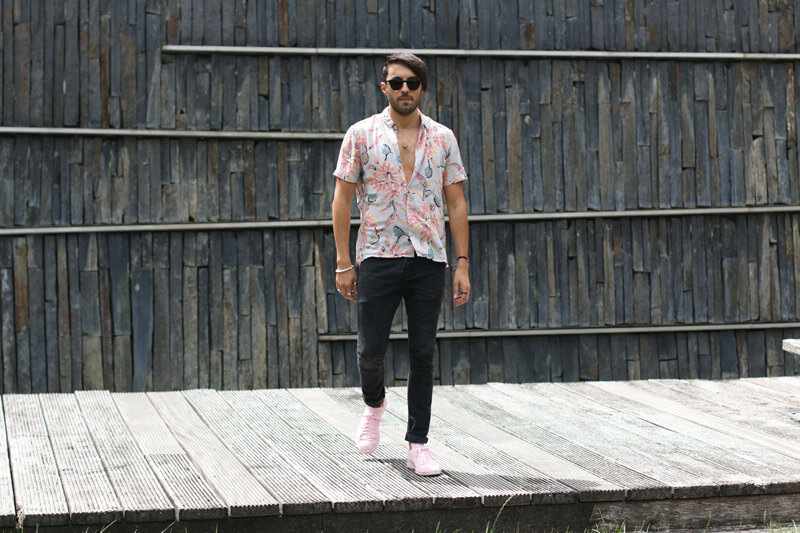 A trend or simply a new cut that you just cannot go without, here are my tips for wearing slim jeans. Now I will give you some tips on how to best wear slim jeans.
So what is a slim fit? It's a jean cut that closely hugs the body … Adjusted, this cut is tightened at thigh level all the way down to the calves to lengthen the legs. Slim jeans are not to be confused with skinny jeans, which will give your legs a slightly different form.
The slim has become a staple but knowing how to wear it makes the difference. So with that said, I will play mock stylist and give you some tips …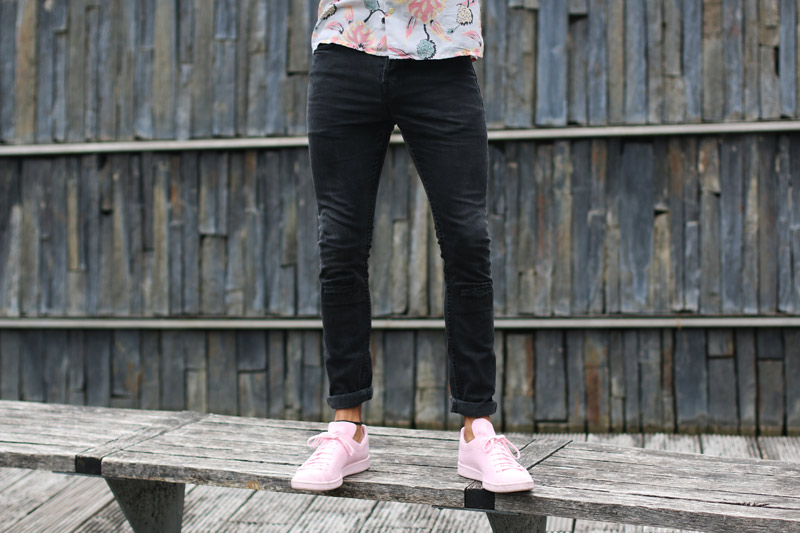 A jean that suits your body type
When considering your body type, if you have athletic thighs or buttocks that take up most of the room in your jeans, unfortunately, these jeans might not be the best choice for you unless you insist on wearing them!
Anyone can wear a slim jean, try it !
On the other hand, if your shoulders are not too broad and you have nice legs that are neither too thin nor too muscular, squeeze into those jeans!
Slim jeans tend to loosen up a tiny bit when worn, so consider choosing a tighter one. (Or at least, do not go for the one size smaller!)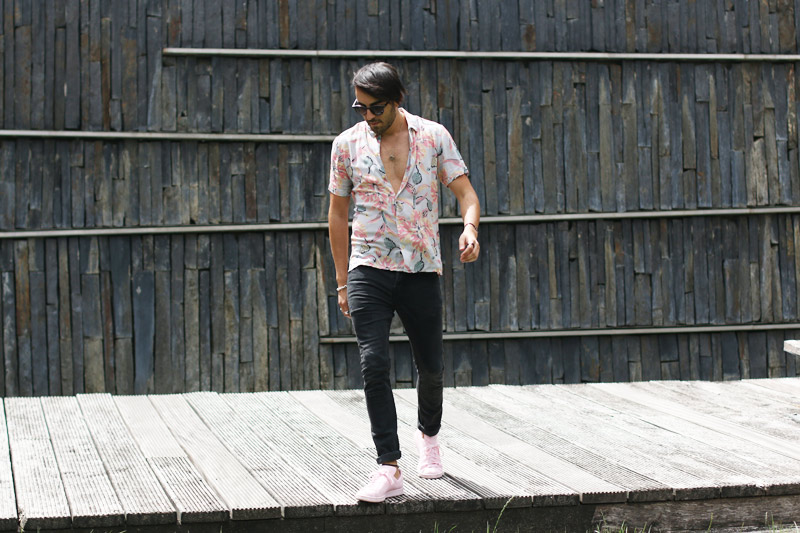 What color for slim jeans?
When considering the color, the classic blue denim is a timeless choice! For a slightly more refined look, black or gray is the usual choice. For something more edgy, dare to try color, there is something for everyone!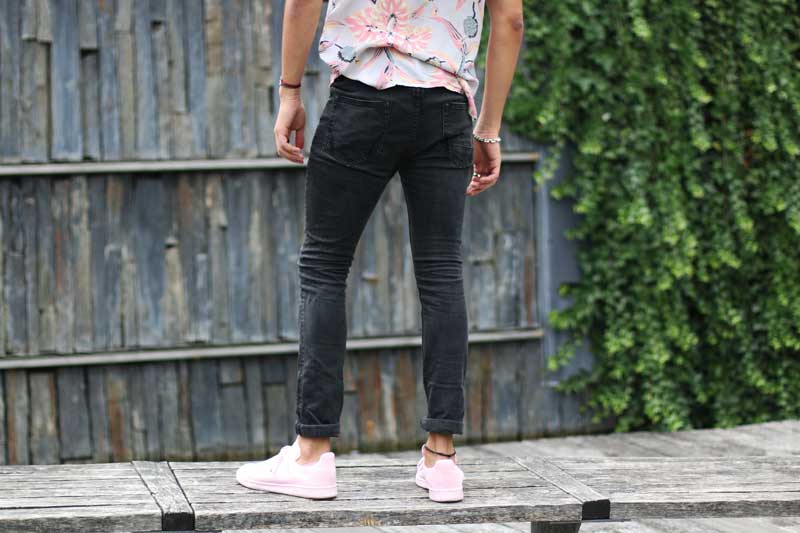 What to wear with slim jeans?
Everything will depend on the look you are going for! But to pull it off, and as far as length is concerned, you should always opt for an elongated jean style …
The casual look : raw jeans a bit washed out, basic t-shirt, wool vest and well-fitting boots!
The "I go to work with style" look : plain/sober jeans, nice shirt and small fitted blazer and Oxford shoes
The hipster look : raw jeans, lumberjack shirt and chukka boots
The relax look : slightly washed out jeans, a hoodie and nice sneakers, as my Dior Oblique Technical Canvas B23
The "Going out tonight and getting lucky" look: go for a "complete black" look with a classy coat and derby shoes
Do not wear a belt with slim jeans!
Unless you are going for a "rocker" look and have a big belt buckle. If you can pull it off right then go for that wow effect.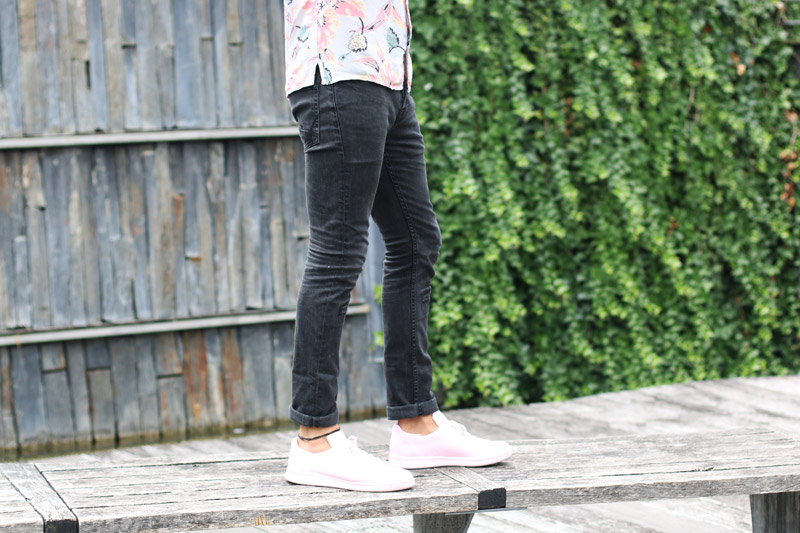 What I am wearing on the photos
The shirt: All Saints collection Spring / Summer 2017
The jeans: All Saints black cigarette
The shoes: Adidas Superstar all pink
Glasses: Gold & Wood
Finally, avoid jeans that are too long. If height is the issue, you can always roll your jeans.

Fashion style or simply a new cut, guys here are my tips and pictures to know how to wear slim jeans.

//php comments_template();?>