Yes oily skin is not the only problems men have to face, Dark Under-Eye Circles is another one ! The quickest way to get someone to comment on "how tired you look" is the appearance of dark, under-eye circles.
No one wants to look as tired as they feel, and we've got some proven ways to fight this haggard look. Read on for the best tips to prevent, treat and disguise this problem, as well as for why it happens in the first place.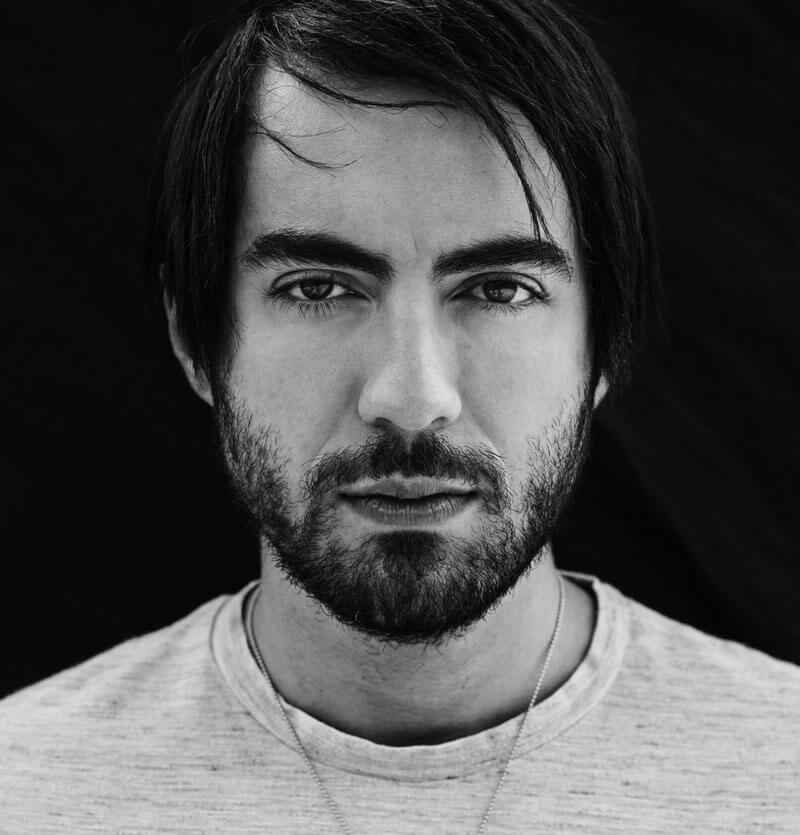 Why do we have dark circles ?
The appearance of dark circles under the eye happens to everyone from time-to-time—man or woman. Causes of their appearance are varied and range from poor blood circulation, fatigue, stress, heredity, alcohol consumption and smoking, overeating, allergies, sun exposure, or eyestrain.
How to fight dark circles when you are a man?
Dark circles are characterized by a darker coloration of the skin under the eye. Also known as jugopalpial folds, they can have several causes. Among them, lack of sleep is the most common. But also, excessive consumption of alcohol and tobacco can hinder the proper circulation of blood in this part of your face. In addition, the skin under the eyes is very thin, which makes the presence of dark circles particularly visible. Finally, dark circles can also be due to hormonal or pathological blood circulation disorders.
The result: you have a tired look, clogged skin and a dull face. Fortunately, there are many simple solutions to remove dark circles!
The first thing to do is to regulate your sleep. If your work schedule allows you to sleep and wake up at fixed times, keep a balanced rhythm throughout the week. For example, always make sure you get 7 to 9 hours of quality sleep to get adequate rest. In this way, you will effectively and naturally fight the appearance of dark circles in the morning. If your working hours are staggered from one week to the next, you can divide your sleeping hours during your break times. The idea is to put yourself in the best possible conditions to sleep peacefully and recover your sleep hours.
The second solution to fight the appearance of dark circles is to massage your face! To do this, I recommend that you simply use your fingertips. When you apply your facial cleanser, take the opportunity to make small regular circles on your skin. Including dark circles. Massaging helps reactivate blood microcirculation and unclog your skin's lymphatic system. This way, the blood circulates perfectly and the vessels are less apparent. It is these vessels that give the skin its bluish color.
The last tip I give you to fight effectively against dark circles is to use a jade stone or simply ice cubes. The cold causes vasoconstriction and therefore a decrease in the size of the vessels located just below your eyes. Finish your daily routine by applying an aloe vera-based serum to moisturize your skin and maintain its elasticity.
Pro-tip : keep any eye creams in the fridge! The coolness of the cream will work to reduce puffiness immediately.
How men can hide dark circles?
In addition to a healthy lifestyle, there are many solutions to hide dark circles !
Dark circles appear in a semicircle under the eyes, with a slightly bluish or purplish color. This gives your eyes a tired look. In order to effectively reduce them, you can use dark circle concealers to create a shadowy area, thus camouflaging your dark circles.
Before we tell you what type of product you can use to conceal your dark circles, it's important to know the difference between bags and dark circles.
Bags are characterized by a swelling of the lower part of the eyelids and are caused by an accumulation of adipose cells, i.e. fat. Dark circles, on the other hand, are caused by a blockage of the blood microcirculation. This gives them a purplish color. Furthermore, the thinner your skin, the more pronounced your dark circles tend to be.
Thus, for the quick and effective treatment of your dark circles, you can use several types of products:
Dark circle patches that have both a moisturizing and anti-aging action. This type of product is generally based on marine and natural ingredients. They essentially reduce the vasodilatation of the micro-vessels that cause dark circles, but also firm up your skin. Moreover, their use is very simple: just put the patches under your eyes for 20 minutes and then perform a light massage by gently penetrating the product.
The anti-dark circle masks have a dual purpose: to reduce dark areas and to provide you with optimal relaxation for about ten minutes! The result: blood microcirculation is revived, your skin is plumped up, and you find a perfectly fresh and healthy look!
Anti-dark circle creams for men are practically indispensable for camouflaging unsightly appearances! The advantage of creams specifically designed to combat dark circles is that they work over the long term. In fact, if you apply your cream every morning as part of your daily routine, you will quickly notice the effectiveness of this type of product. And for even more effectiveness, I advise you to choose concealer creams that are perfectly adapted to your skin type: sensitive, oily or combination skin. There are also anti-dark circle creams that are effective on bags.
Among the essential products for the treatment of men's dark circles, the serum and the roll-on must absolutely be present in your bathroom! The anti-dark circle serum is a liquid care concentrate that is applied every morning in very small quantities. Your dark circles will be treated in depth thanks to active ingredients that are particularly restorative.
And if you have extremely dark circles or if you need a quick solution, the dark circle corrector pen is a very light makeup that rebalances the coloring of this part of your face. However, I still advise you to use a serum or a cream in parallel with your concealer pen, because the latter is not really a treatment, but just a temporary camouflage solution!
Cardon Dark Circle Eye Rescue | Under Eye Roller for Eye Bags, Dark Circles, Wrinkles | Made with Peptides, Niacinamide, Hyaluronic Acid | Cooling Eye Stick Remover (1 Pack)
MEET CARDON: Advanced Korean Skin Care for Men - A personal skin care brand that offers a modern approach to grooming with premium ingredients. Designed to offer multi-functional products for a skincare routine you look forward to every day.
TIRED EYE RESCUE: This peptide-packed eye stick will reduce puffiness, dark circles, and wrinkles around the eyes. Cardon's Dark Circle Men Eye Cream is made to strengthen the skin around your eyes over time.
KOREAN SKINCARE: The best of the best - Our Korean based formula offers a 2% active peptides complex called Haloxyl, 2% Niacinamide, Hyaluronic Acid, and Cactus Extract. Cacti is a supercharged ingredient known for its soothing properties and firming effect on all skin types.
MESS-FREE: Eye Roller - Includes 3 stainless steel roller balls for easy, daily application. Soothes irritation for men and women. Use morning and night, everyday. Consistent use will reveal great results in 4-5 weeks. Try storing it in the fridge for an added, cooling sensation!
OUR MISSION: To provide a simple shopping experience for men to get premium skincare at an approachable price. Join the Cardon self-care conversation and put your best face forward every day!
Last update on 2023-09-25 / As an Amazon Partner, I make a profit on qualifying purchases./ Images from Amazon Product Advertising API
Grandmothers' remedies
Along with using products made especially for dark circles, there are methods you can use from ingredients in your kitchen—just like grandma used to (and probably still does)!
One method to alleviate dark circles is to cut 2 slices of fresh cucumber and place them on your eyes every morning for 5 minutes. Cucumbers have a high water content that will hydrate your skin, plus they contain anti-inflammatory compounds to reduce puffiness.
Another method to reduce swelling is to place an ice cube in a cloth and pat gently around the dark circles, moving from the inner towards the outer under-eye area.
Lastly, both green tea and chamomile work to brighten the eye area! Simply put moistened tea bags in your refrigerator overnight. In the morning, place a bag on each eyelid for 10 minutes.
Brickell Men's Restoring Under Eye Cream for Men, Natural and Organic Anti Aging Eye Balm To Reduce Puffiness, Wrinkles, Dark Circles, Crows Feet and Under Eye Bags, 0.5 Ounce, Unscented
Brickell Men's Restoring Eye Serum Treatment for Men, Natural and Organic Eye Gel to Firm Wrinkles, Reduce Dark Circles, and Promote Youthful Skin, 0.65 Ounce, Unscented
Baxter of California Under Eye Cream for Men | Depuffing and Line Reducing | Unscented | 0.75 fl oz
Brickell Men's Restoring Under Eye Cream for Men, Natural and Organic Anti Aging Eye Balm To Reduce Puffiness, Wrinkles, Dark Circles, Crows Feet and Under Eye Bags, 0.5 Ounce, Unscented
Brickell Men's Restoring Eye Serum Treatment for Men, Natural and Organic Eye Gel to Firm Wrinkles, Reduce Dark Circles, and Promote Youthful Skin, 0.65 Ounce, Unscented
Last update on 2023-09-25 / As an Amazon Partner, I make a profit on qualifying purchases./ Images from Amazon Product Advertising API
Concealing dark under-eye circles

If dark circles remain despite your best efforts (and they may, due to hereditary reasons), a few options remain.

First, try a corrective concealer. Choose a shade just lighter than your skin tone and it will rekindle the sparkle of the eye.

Lastly, surgery exists for the most stubborn dark circles. Procedures that involve injecting body fat can be expensive, and furthermore, also include all the risks associated with surgery. Don't make any rash decisions and always take the time to talk with your doctor.

Guys, you now have all the tools in hand, so go get your cucumbers and take care of those dark under eye circles!

Dark circles, these little circles under the eye sometimes a little dark or grayish, only serve to make us look tired and even to make us look older.

//php comments_template();?>