Whether or not a "welt" is built into it (a reinforced strip, connecting the upper leather and lower sole) will determine the life of your shoe.
Shoes made with welts are able to be resoled when needed, ensuring that you'll walk many, many miles in them before ever needing to walk back into a shoe store to replace them. That being said, some shoes with Goodyear Welt construction do not come cheap.
Enter Samuel Windsor. This British shoemaker has a line of shoes and clothing targeted for fashion-conscious men on a budget. Typically, affordability and high quality are mutually exclusive attributes—but not when it comes to Samuel Windsor. In fact, they offer several shoes for well under $100. Best in class? It's got to be their Prestige Derby Shoe.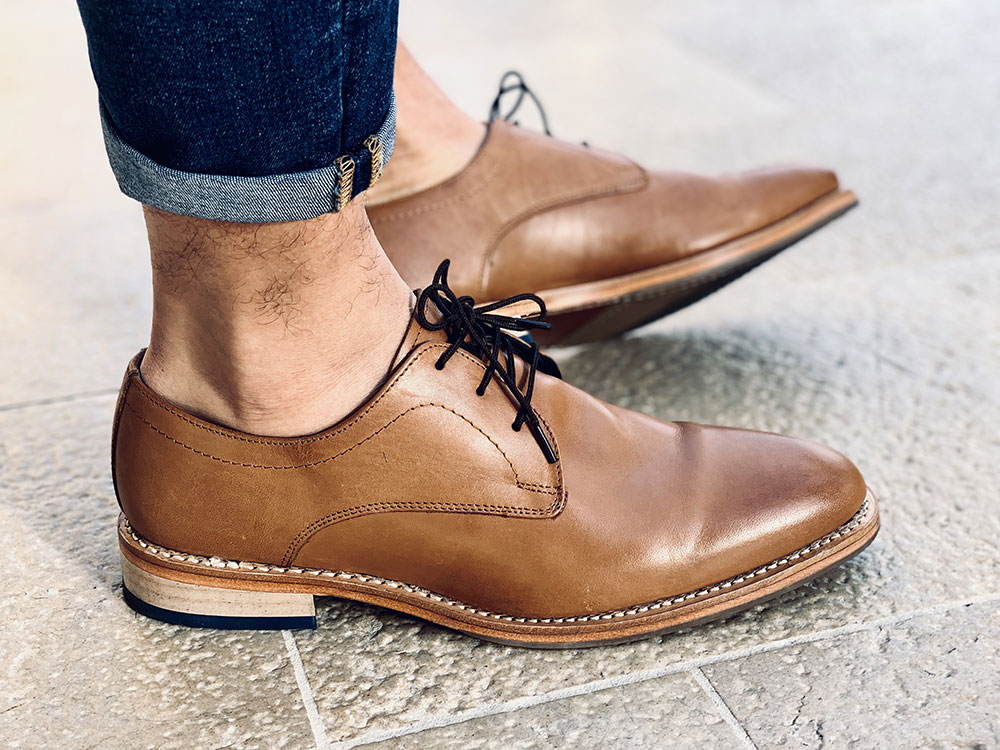 Prestige vs. Classic Collections
Shoes made by Samuel Windsor fall into one of two collections—the less expensive Classic, and the higher-grade leather shoes of the Prestige collection. The Prestige Collection showcases more attention to detail, and also features a bit more cushion as compared to the Classic shoes.
Online ordering is seamless from their site, and many half sizes are available to ensure a great fit. For reference, their shoes are offered for sale in British sizing only—when converting fit to American sizing, it's wise to go down a full size. (Based on available reviews, Samuel Windsor  shoes appear to run slightly large in general, so keep this in mind when ordering). Each pair is carefully sent out in a branded box, complete with a shoehorn, extra laces, and a return label—prepaid, even.
This comes as no surprise. Samuel Windsor has a reputation for providing a stellar customer service experience. You can't underestimate the availability of a live human being assisting your concerns; it's nice to know such companies do in fact, exist. Combine that with well-constructed shoes at a comparatively low price, and you really can't go wrong.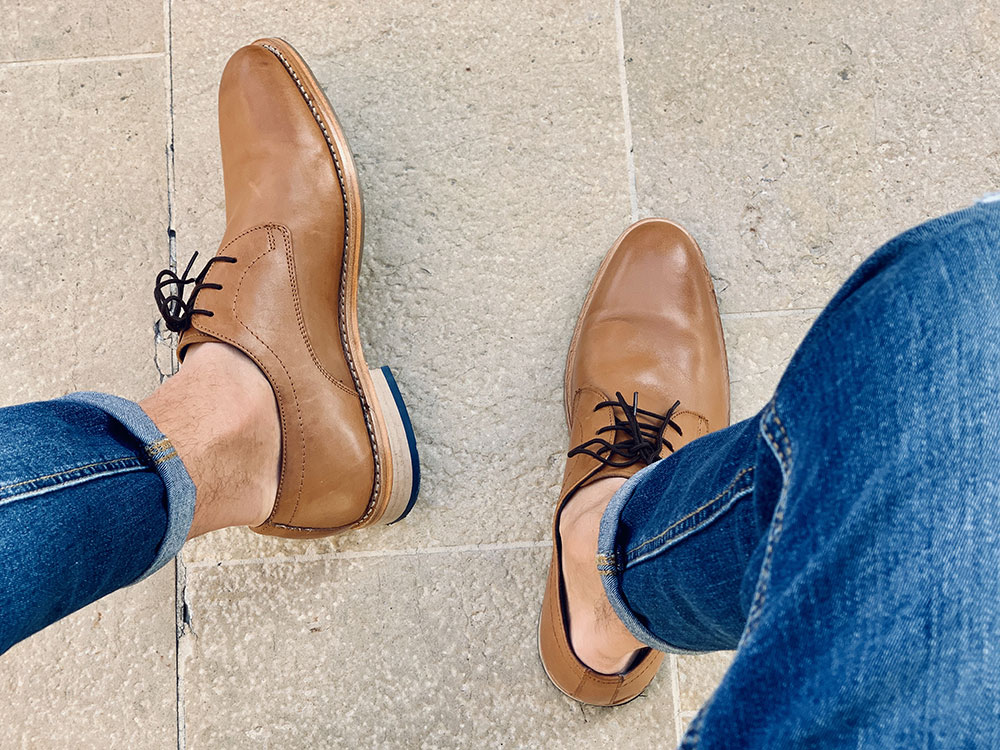 Prestige Derby Shoe

For $79, the Prestige Derby Shoe is both elegant and versatile. Its Goodyear Welted sole is made with textured rubber for outstanding traction—even in damp weather. The Derby only comes in three different color options —mine, a neutral shade of tan that compliments jeans and trousers alike.

As with all shoes in the Prestige line, the Derby features high-grade Italian leather uppers, as well as a leather lining. If you're on the fence about ordering shoes online, here's something that might put your mind at ease—these shoes boast solid 5-star ratings, with kudos given to both the quality of the shoes and the company's service in kind.

For quality materials, comfort of fit, durability, and style—you've not going to find a better shoe than those in Samuel Windsor's collections. The fact that you can get all of these qualities for under $100? Sign us up.

In fact, you'll have the chance to win a pair of Samuel Windsor Prestige Derby Shoes by just clicking the link below and following them on Twitter !

When it comes to premium footwear, construction dictates cost. Specifically, the quality of the construction—the details that go into it—are of paramount importance. 

//php comments_template();?>