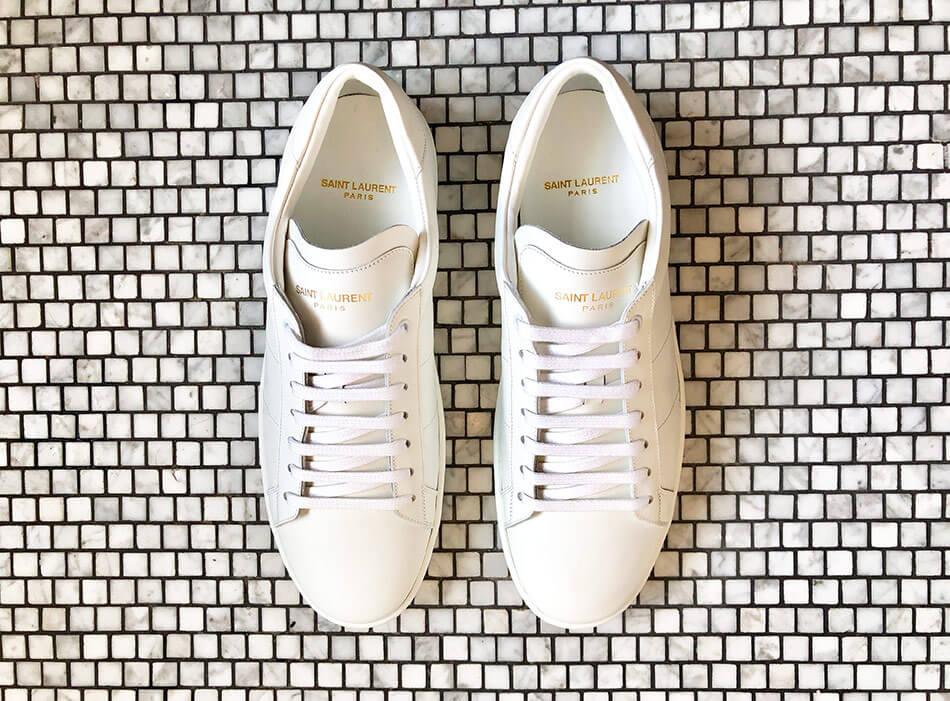 There are a lot of white sneakers, but for you I decided to proceed a small selection of unique pieces to spend a relaxed summer.
In this selection, I chose to present only sneakers in leather. Indeed, these types of shoes in my opinion go everywhere because they can be worn in both sportswear and city attire.
SAINT LAURENT White Sneakers SL / 01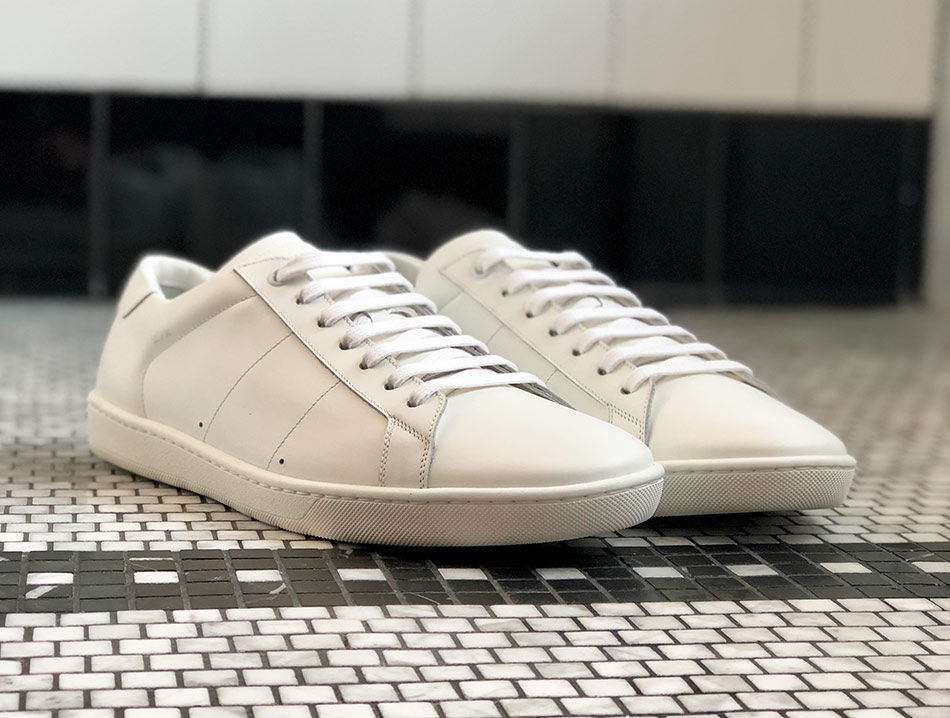 The famous French brand offers us a model of white sneakers minimalist. To wear with jeans or shorts, the color of your choice. The contrast effect will be at the rendez vous.
COMMON PROJECTS Original Achilles Leather Sneakers
The American brand has imposed itself with its ultra minimalist style and we offers his pair sneaker completely white, much like the Saint Laurent style.
I arranged the picture so that you could see the details of it. On the back side is a discreet inscription in gold.
ALLSAINTS SOL Sneakers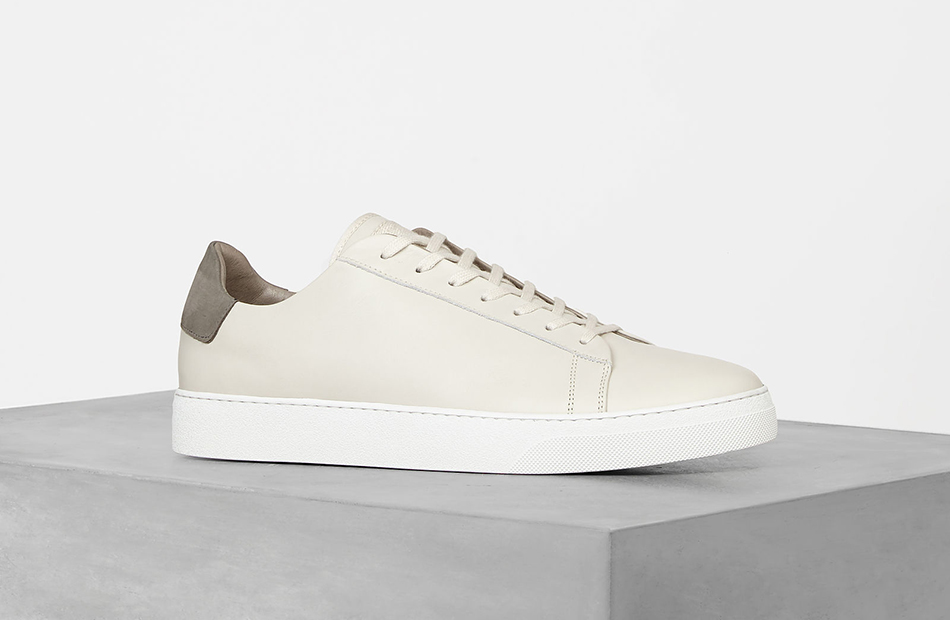 Not really white but almost, Allsaints also offers us a pair of leather sneakers to wear throughout the summer. To wear with light skinny jeans or shorts in the same tones.
Givenchy Urban Street Leather Sneakers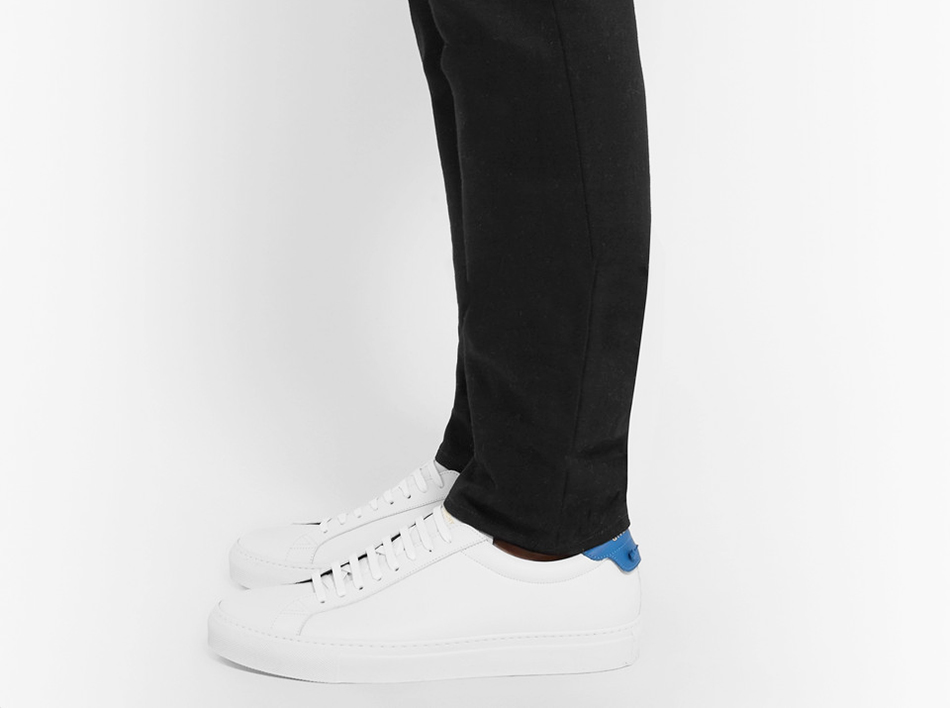 They sometimes remind me of Stan Smith from Adidas and yet they are good Givenchy. At the back the little detail that changes everything: The color of the heel. On this model the heel of the shoe is blue. To post with short pants or Bermuda shorts.
Greats – The Royale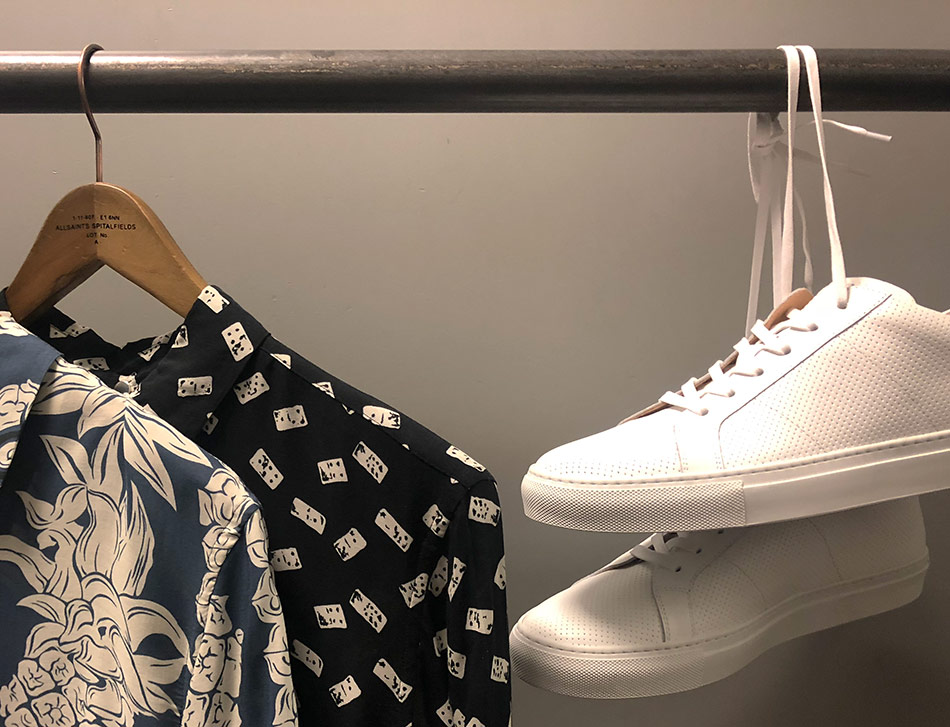 Another American brand that offers a grained leather model. This model that I had the chance to discover is of very good quality. They are as good with jeans as with plain sports shorts.
You may ask, How to clean your white sneakers ?
If like me, you like to keep your things looking fresh, you have to take the time to take care of your sneakers.
To help you clean your sneakers, here are my tips to keep your sneakers white, because it must be admitted, it is very messy:
Completely remove the laces of your sneakers, you can wash them directly in a washing machine by putting them in a ball.
Using a shoe brush, scrub them to remove dust and other dry elements that may be embedded in them.
Take a bowl and add soap. Lather and brush your sneakers with the same bump, cleaning begins.
If some areas of the leather are damaged, you can use a white shoe dye, for example, test inside the shoe on a leather area, to check that the white is the same as your leather.
Use a shoe deodorizer and disinfectant. In a few minutes your white sneakers are like new!
If needed, a selection of cleaning products available on Asos.com and your can learn how clean white sneakers by yourself !

If you like taking care of your shoes, you will love my selection of white sneakers to wear in the summertime.