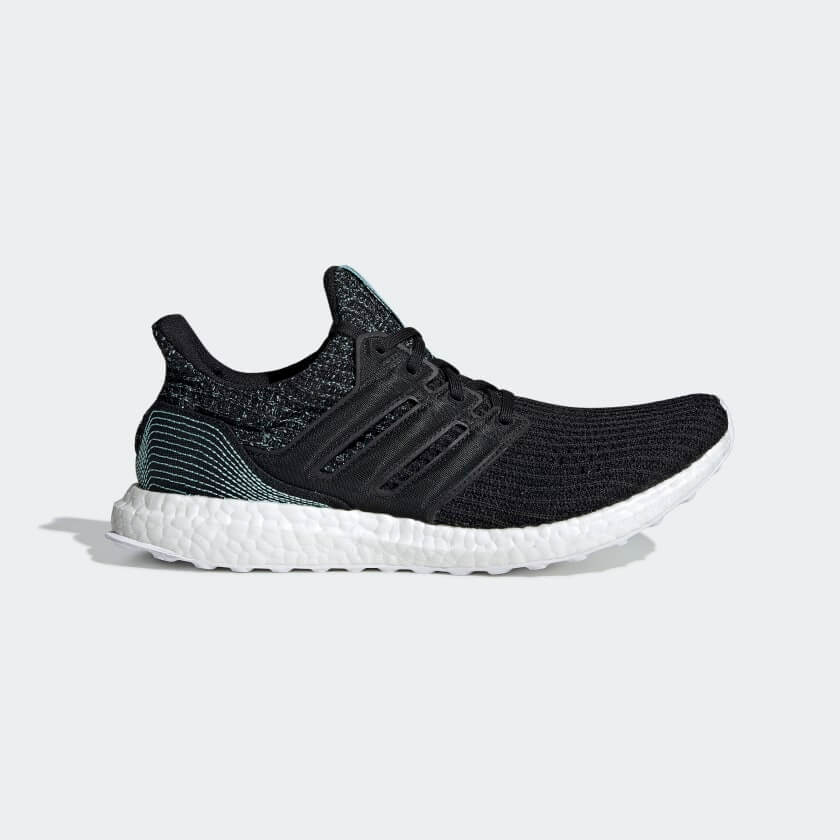 Do you love trendy shoes ? Are you looking out for something that can properly support your feet along with giving you an attractive look? Then, adidas Ultra Boost Parley for Men is the best choice for you.
Adidas and Parley teamed up together to reduce ocean waste and came up with their recycled plastic shoes in the year 2017.
Till now they have sold over millions of pairs of their various plastic shoes and now they are up with their new Ultraboost series for men that you can find on Men's New Arrivals page.
Shoes with a touch of the ocean
The all new adidas Ultraboost Parley shoes drive in inspiration from ocean waters and the shoes come with dark blue and green hues just like the ocean waters. It is a pair of performance engineered footwear along with eco-friendly innovation as well.
It has been found that each pair of adidas Parley shoes helps in eliminating around 11 plastic bottles from entering the ocean waters.
It has also been regarded as a great initiative for protecting the ocean waters from pollutions with numerous supports from all over the world including support from athletes like the FC Barcelona goalkeeper Marc ter Stegen.
For the ultimate athletes
As the adidas Ultraboost City Shoes,  adidas Ultraboost Parley for men comes with engineered fitting with the latest adidas Primeknit upper mesh that wraps the foot with ultimate engineered fit. It helps in targeted support which helps in enhancing the foot movement.

This pair of shoes from adidas comes along with the most responsive cushioning known as Boost which delivers incredible energy in return, which means the energy you give in, the more energy you get from it.

This pair of shoes is perfect for long city runs and fit with a lot of adidas Apparel. The upper mesh is breathable and that helps in keeping your feet fresh and allows air inside the shoes at the time of running. The mesh is made from yarn which is spun from recycled plastic. The flexible outsole provides a smooth ride from touching down the ground to taking the toe off.

The lightweight design makes this pair of shoes super airy and makes you feel that you are wearing nothing at the time of running.

The best part is that the adidas Ultraboost Parley shoes for men is adaptive in nature and thus adapts to the foot formation easily and thus provides superior motion control.

New adidas Ultraboost Parley shoes for men are now out ! Are you ready to change de world and protect our oceans ?