This post contains affiliate links and I will be compensated if you make a purchase after clicking on my links.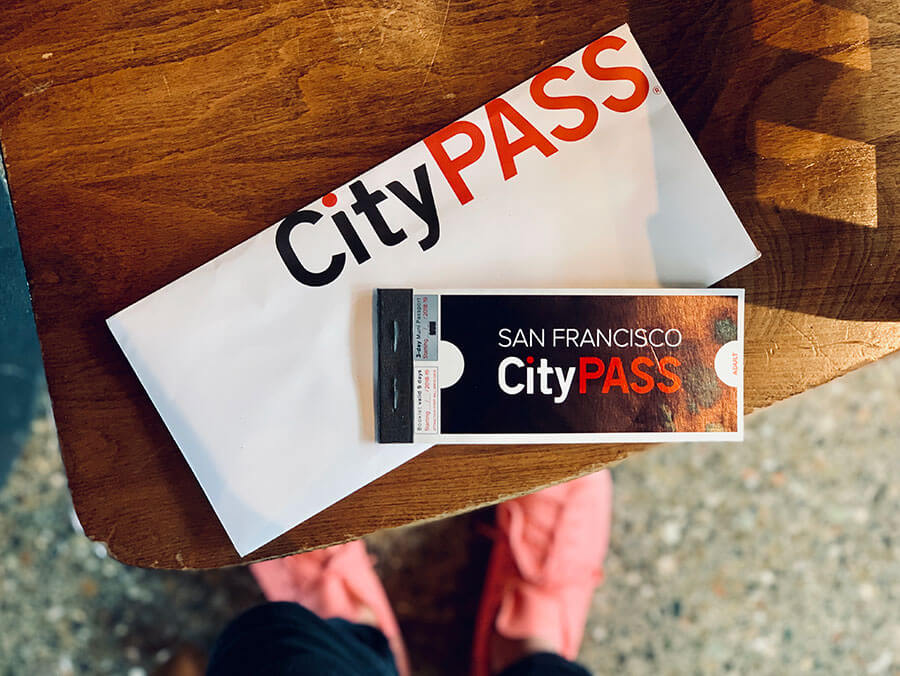 The first time I went to San Francisco, it was in 2004 to spend 15 days and visit my friends who were there, I was so happy !
At that time, I was still a student and my budget for two weeks was $200, basically, I could not do any activity, except walk and feed me because I had a budget of about $13 per day, about $15. Rest assured, I was the happiest person in the world to visit this city!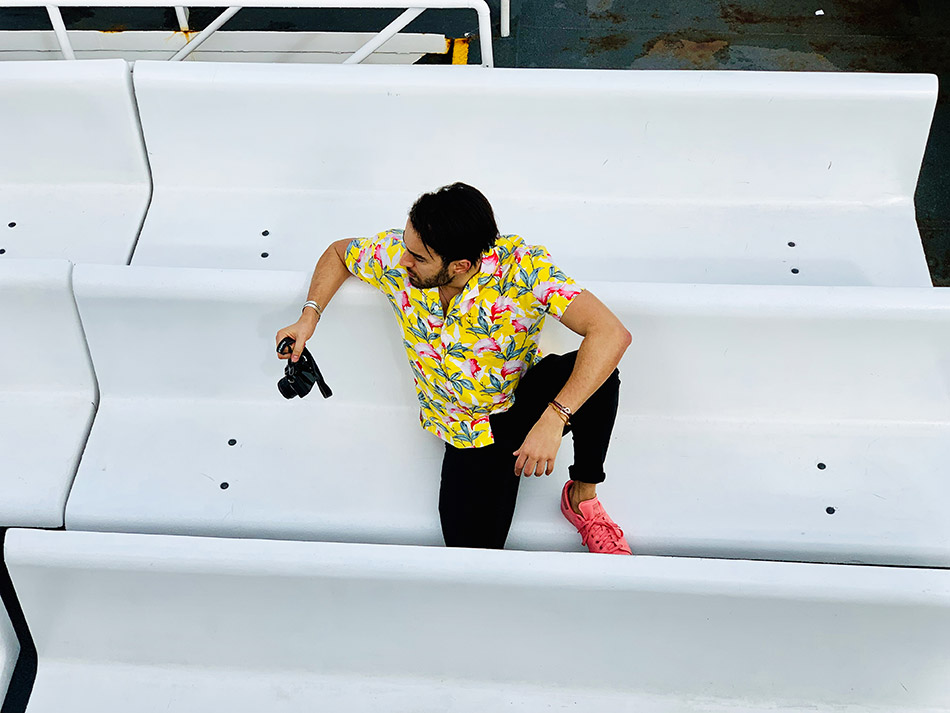 Fortunately today, I am more student but it is not a reason to spend money unnecessarily, especially if we go to many!
I had never done any of the activities I will present below, but thanks to the San Francisco City Pass, I did several activities in San Francisco during my weekend last April.
I live in Las Vegas so that's why I could only go there for a weekend if you're wondering
The city of San Francisco is one of the largest cities in the United States and especially a favorite destination of the Tourists who go to the United States, I have also met a lot during my weekend in San Francisco.
I will now give you all the benefits of acquiring a San Francisco City Pass and especially give you my opinion on the activities that I have been able to achieve.
San Francisco City Pass, what is it exactly?
It's a tourist pass that allows you to buy multiple activities at the same time and thus save money.
This Pass is offered in paper format that you can receive by mail, buy in store or just get it in digital format by buying online an e-ticket.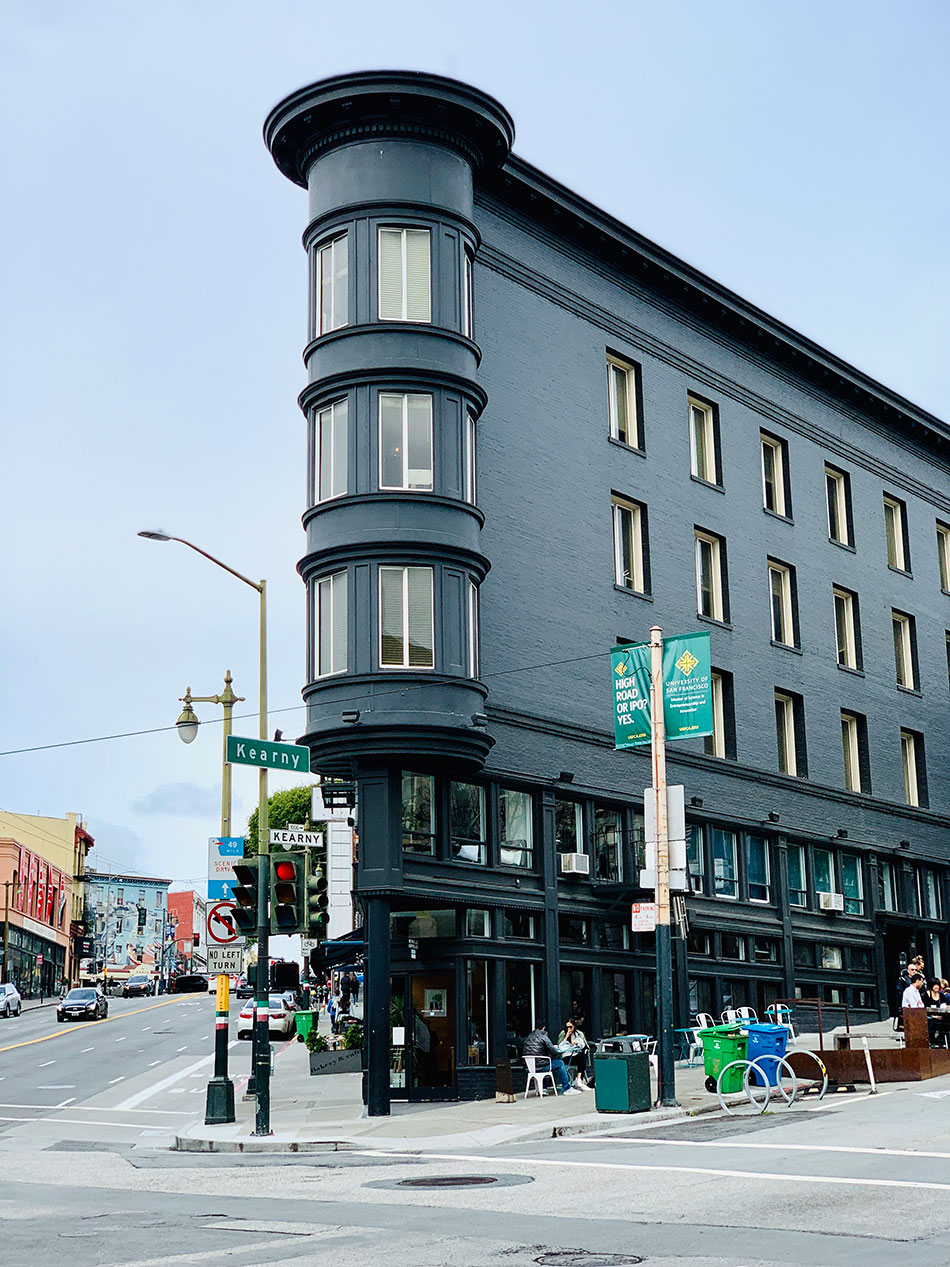 What activities are offered in the San Francisco City Pass?
This Pass offers up to 5 activities you can do in San Francisco. In addition to saving money, you will save time because you will not have to queue to buy your tickets and therefore access activities directly.
Once the first activity is used, the Pass is valid for 9 days from that date, which gives you plenty of time to complete all the included activities that I will present one by one:
Cable Car and Muni Bus Passport
The advantage of this first activity is that it is valid for 3 days and unlimited! You will have 3 days of free transportation in San Francisco.
You will not be able to get around the city with the Cable Car because the lines are concentrated only in the city center, but do not panic, you can also use the Muni network of the city to go almost anywhere in San Francisco.
I recommend taking the Cable Car early or terminus, because between the 2 stations, it is often full and it is difficult to climb, especially if you are several
California Academy of Sciences
This is the activity that is the furthest away from all the others, and I did not have time to go there unfortunately in 1 weekend on site, it's a little fair
It's one of the ten largest natural history museums in the world and I think it takes a minimum of two hours to visit.
Penguins, rain forest, coral reef, adults and children will come out happy! I can not wait to go back a bit longer to visit this museum.
As it is outside the city center, it takes about 15 minutes to get there by car, or about 40 by bus with the Muni network, which I am talking about above.
Blue & Gold Fleet Bay Adventure Cruise
Located at the harbor, embark on a one-hour cruise on San Francisco Bay: Golden Gate Bridge, Alcatraz, Angel Island … Take advantage of this boat trip to take pictures and get a closer look at the most popular tourist spots famous in the city.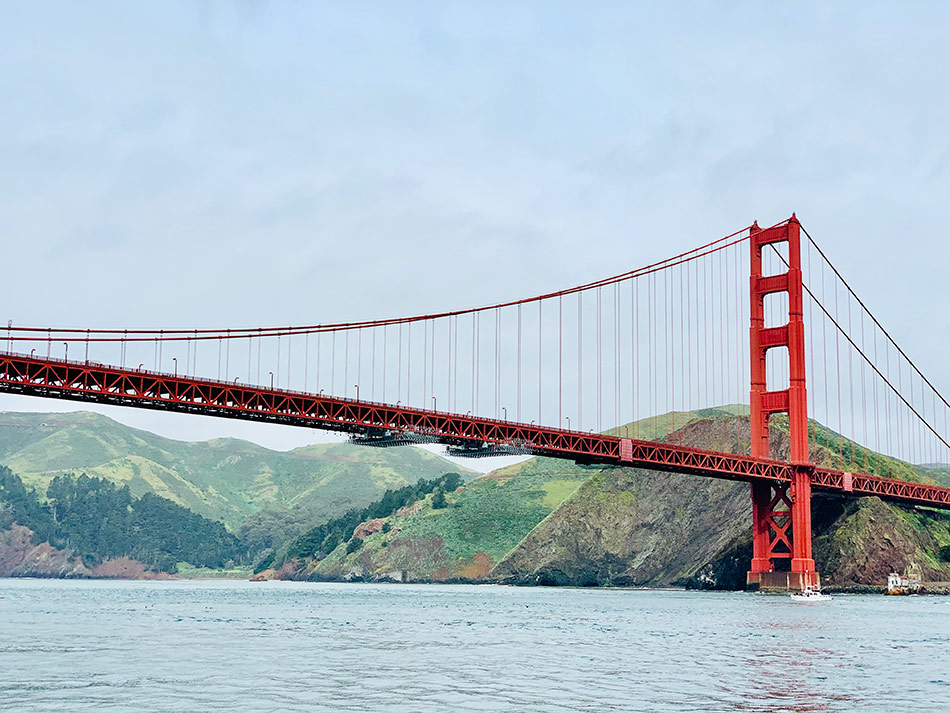 My photo of the Golden Gate in San Francisco from the boat
Aquarium of the Bay
Do you like fish? You will then discover all the species that live in San Francisco Bay.
This was the activity I liked the least because you quickly go around, it's very small but it's still fun and informative, we can even touch starfish. What I preferred it's discovering the types of jellyfish living in the bay.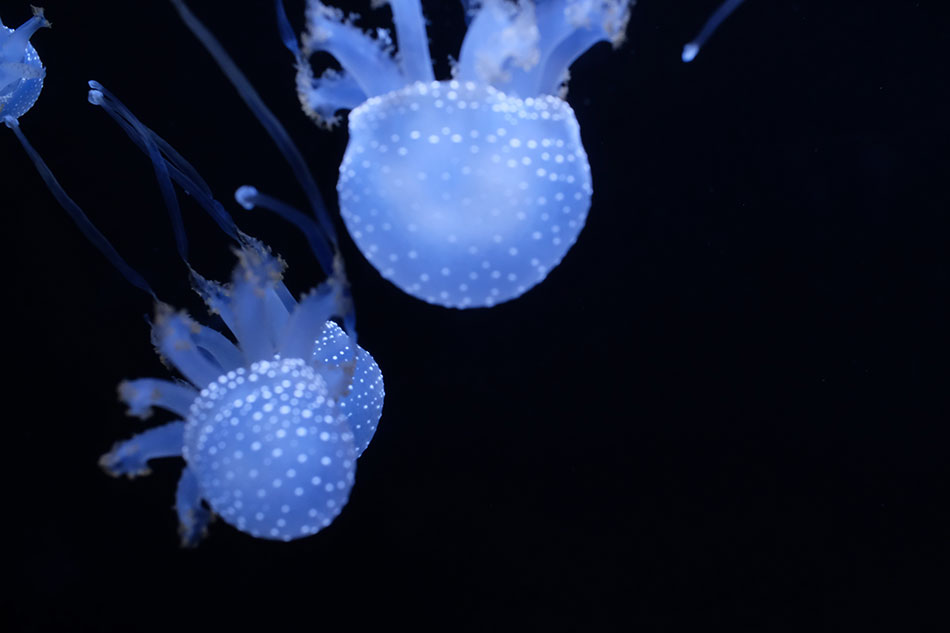 2 small jellyfish that I watched for 10 minutes, they were almost always together!
Exploratorium
Created in 1969, the Exploratorium is a museum of science and art, to allow all to learn and marvel.
It offers activities for young and old, like the anti-gravity mirror to make you feel like flying. Allow 2 to 3 hours on site to enjoy the maximum.
San Francisco Museum of Modern Art – SFMOMA
You have already heard of MOMA, the most famous being New York. If you like contemporary art, on several levels you will love to discover the works presented in San Francisco.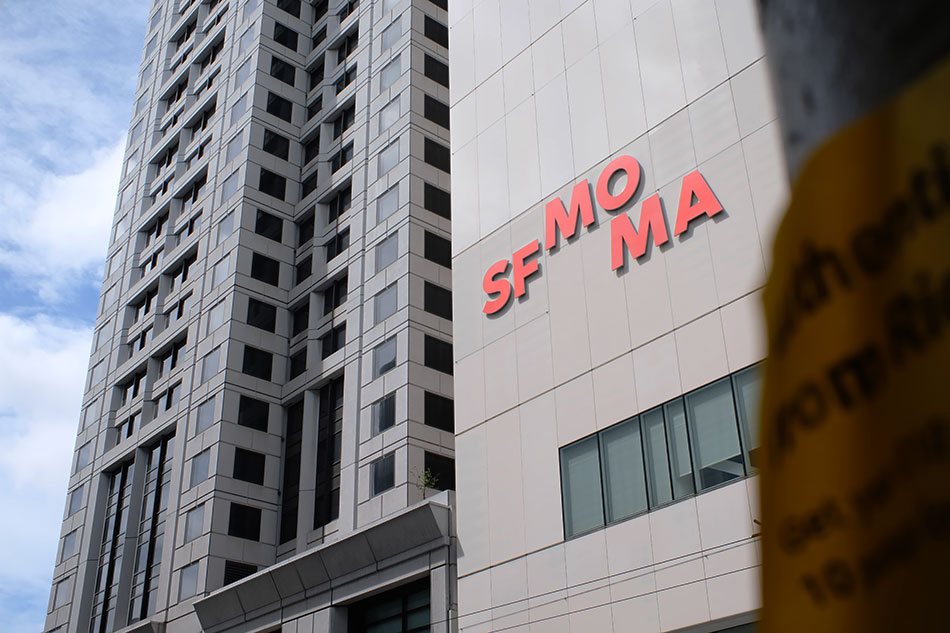 City map with San Francisco City Pass activities
To help you prepare your schedule, here is a map with the exact locations of the Pass activities:
What activities are included in the San Francisco City Pass ?
The Pass offers 6 activities but allows you to perform 5, 4 fixed and one to choose:
3-Day Car Cable and Muni Passport Bus
California Academy of Sciences
Blue & Gold Fleet Bay Adventure Cruise
Aquarium of the Bay
Exploratorium or San Francisco Museum of Modern Art – SFMOMA
How much does the San Francisco City Pass cost?
It costs less than the New York City Pass, which is normal activities are not the same! In San Francisco, the Pass costs $ 76 for people over 12, and $ 56 for children under 12. For 5 activities, it's absolutely not excessive… but is it really worth buying a San Francisco City Pass?
I will simulate the individual purchase of all Adult Pass activities in order to make a clear comparison:
Transportation
As the Pass allows unlimited travel on the first 3 days, we will simulate the purchase of tickets for 3 days:
Bus and Metro tickets: $ 2.50 x 3 days x 4 trips per day on average = $ 30
Cable tickets for: $ 7 x 2 trips (history to do it once) = $ 14
Total shipping cost for 3 days = $ 44
Activities
California Academy of Science: $ 36.95
Blue & Gold Fleet Bay Cruise Adventure: $ 34
Aquarium of the Bay: $ 27.95
Exploratorium: $ 29.95
San Francisco Museum of Modern Art: $ 25
Total if you choose the Exploratorium activity: $ 172.85
Total if you choose the San Francisco Museum of Modern Art activity: $ 167.90
As you can see in both cases you will be a big winner by paying $ 76 in total.
Where to buy the San Francisco City Pass?
You can buy your Pass directly online by clicking on the button below, besides for the sake of transparency I am likely to earn a commission if you go through my button:
Buy San Francisco City PassClick here
You can choose to receive it by mail (shipping costs may be charged) or simply to receive an electronic ticket to keep in your cell phone.
How to get to San Francisco?
To get to San Francisco from anywhere, there are flights from more than 200 countries. For information, San Francisco has only one international airport.
Obviously, you can take a stopover ticket, it could cost you a lot less, take the time to compare ticket prices for San Francisco.
Find cheap flight to San FranciscoClick here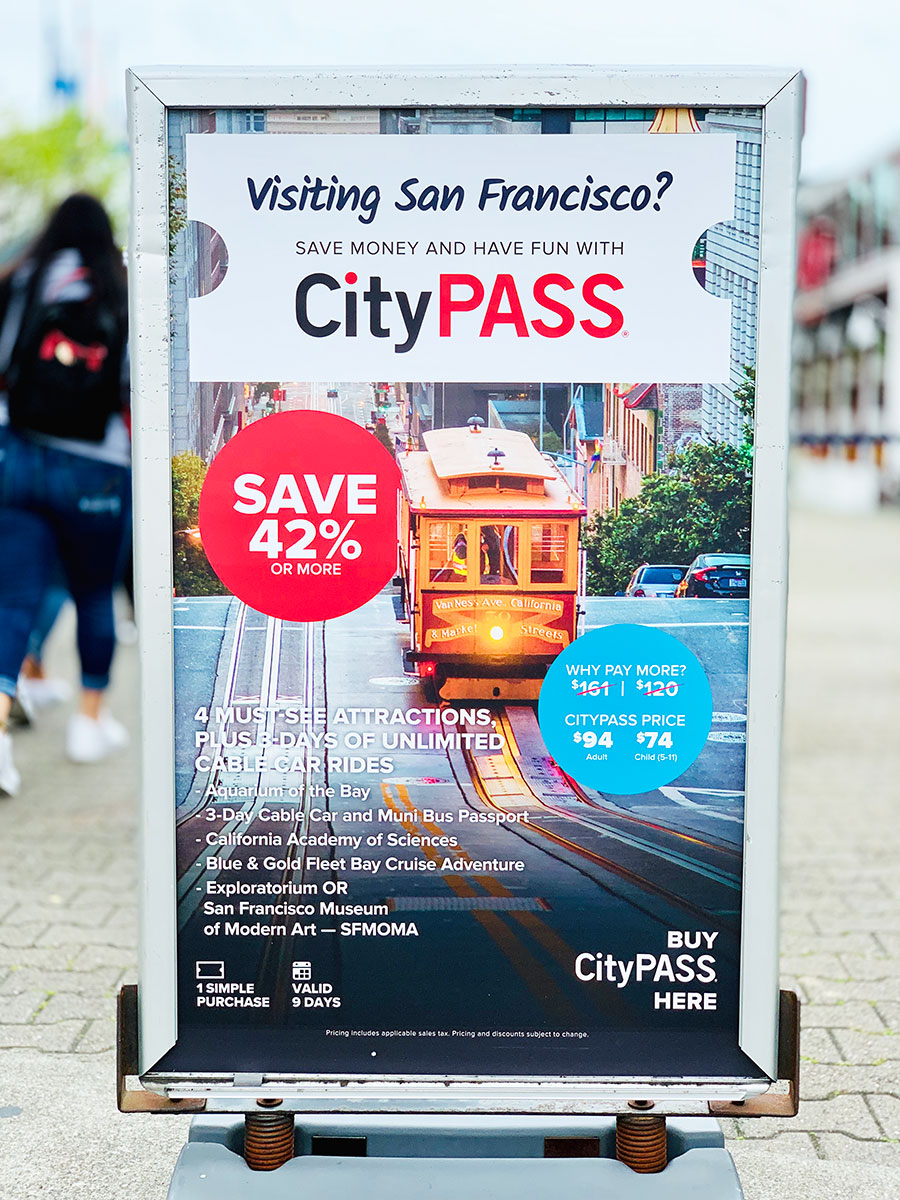 After introducing you to the New York City Pass, here's the San Francisco City pass that I tested on a weekend.

//php comments_template();?>