Stan Smiths have been at the forefront of the fashion scene for several years. Timeless and timeless, the white Stan Smith dresses the feet of men as well as women and comes in all styles. Casual, chic, casual, get inspired by these 5 perfect outfits to highlight your white Stan Smith.
Why choose white Stan Smiths?
The Stan Smith is the unisex sneaker that struts its stuff on the feet of fashionistas around the world. With its sleek, retro design, the Stan Smith is reminiscent of the shoes of the world's best tennis players. And for good reason! The famous player Stan Smith is the originator of the little Adidas with the green tongue.
In the world of footwear, white, like black, are colors that are easy to wear in all seasons. White goes with any shade of clothing and brings a modern touch.
Combining the trendy chic of the Stan Smith with a color as trendy as white is sure to create the perfect look for any occasion, whether you are a man or a woman.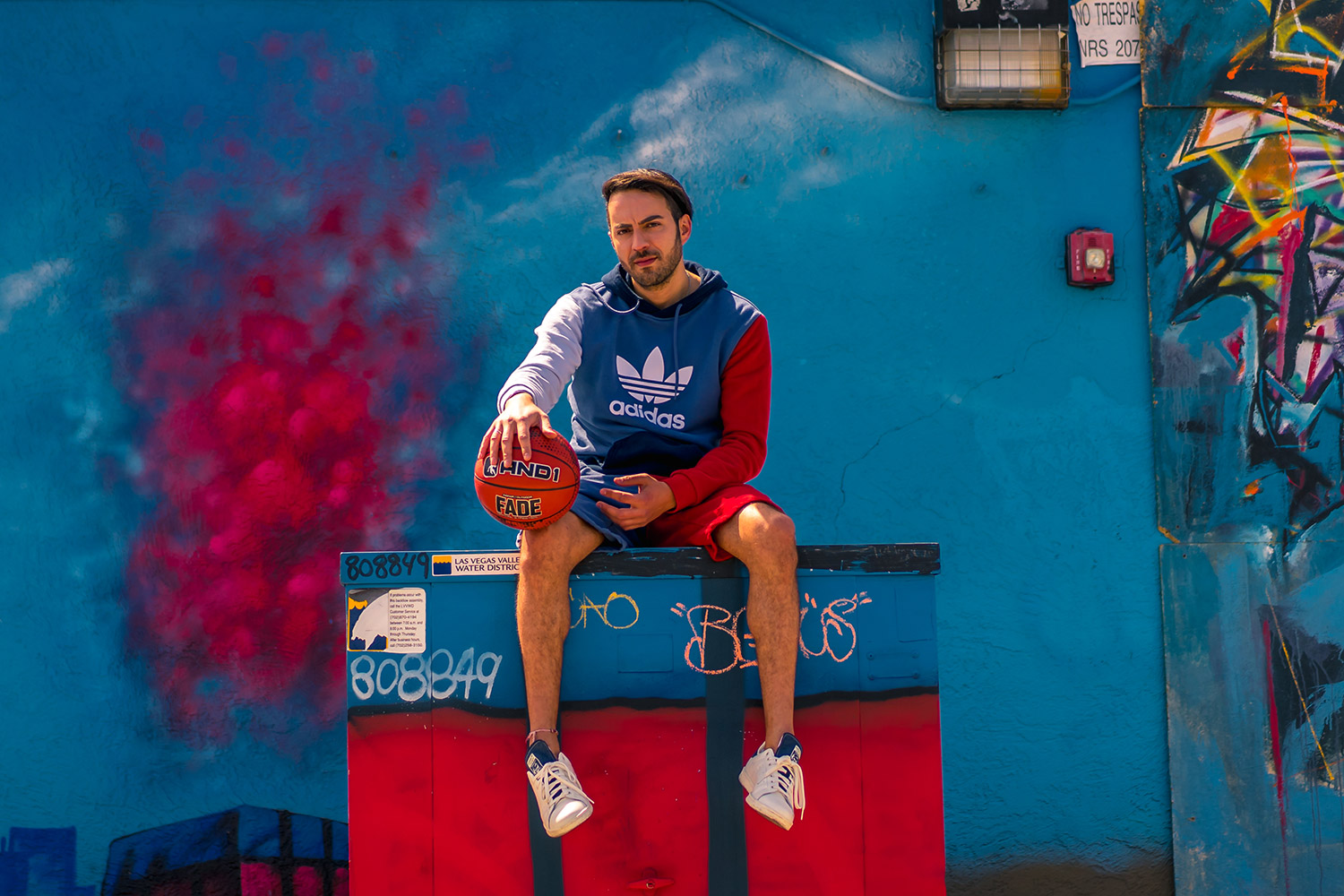 Outfit 1: Wear white Stan Smiths with jeans
Here's a casual look that works for any occasion. Whether it's a shopping trip or a get-together with friends, jeans and white Stan Smiths are a trendy combination.
Men's version
In the men's version, it is advisable to wear jeans that are not too long. Indeed, white shoes are highlighted by a visible ankle. Choose dark grey pants with a polo shirt or a shirt for more sobriety. Roll up the bottom of your jeans and you're done!
Feminine look
If you're lucky enough to have great legs, show them off with black skinny jeans rolled up at the ankles. A top or a satin blouse, burgundy for brunettes, pastel pink for blondes and a leather perfecto, you are top trend!
Outfit 2: Shorts
In summer, with the strong heat, it is pleasant to reveal its legs and to have a worked look. Shorts, well accessorized, and white Stan Smiths will give you the look of a vacationer in Saint-Tropez.
For men
Men sometimes have a little trouble showing off their legs. However, it is possible to work on his outfit thanks to some judicious fashion advice.
If your shorts are patterned, pair them with a darker top in the same color scheme. Too cold for shorts? Fall back on Bermuda shorts with your white Stan Smiths and socks for a chic look.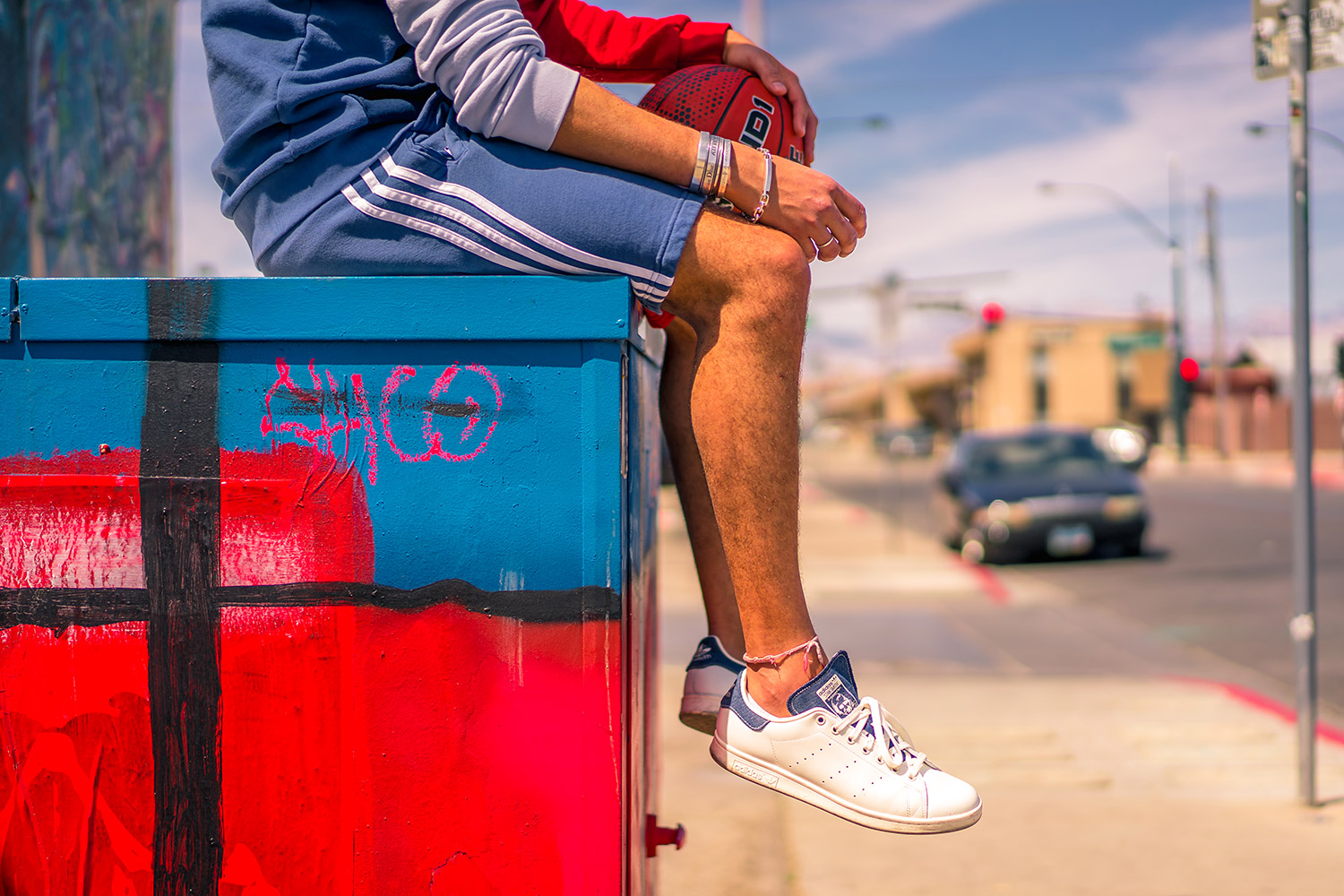 for girls
The feminine version of the trendy shorts is available in jeans enhanced by a white blouse, sleeveless, tied at the waist or with a pair of tights and an oversized sweater in winter. Wearing Stan Smiths with shorts has never been so easy! More daring? Try the version with shorts, Stan Smiths and white high socks!
Outfit 3: Jogging
As a sneaker, the Stan Smith goes perfectly with a streetwear or sporty outfit.
The masculine sportswear style
Easy to wear, jogging suits almost any figure. You can opt for the short jogging suit or the long version. However, make sure the tracksuit bottoms don't fall completely over the shoe to keep the look trendy.
Streetwear for women
Because women appreciate streetwear looks that are classy, but not fussy. Pair your white Stan Smiths with a pair of good quality athletic leggings and an oversized sweater. If you're a sports fan, make sure you have a proper bra. The white Stan Smiths have the advantage of being able to be married with all types of colors and patterns of clothing: floral or fluorescent, it's time to dare!
Outfit 4: the little black dress or skirt for the ladies
The famous little black dress is the iconic piece of the wardrobe of these ladies. Easy to wear and to accessorize, the black dress goes perfectly with your white Stan Smiths for a "Black and White" look that will leave no one indifferent.
Stan Smiths with a dress
Low cut dresses are the trend of the moment. In addition, good news, they lend themselves to all types of silhouettes and breasts. If you are thin and rather small, choose a dress type "skater" above the knee. Combine this outfit with flesh colored tights if the temperature is cool and your white Stan Smiths. You can put your hair up to show your neck and your cleavage in the back. A necklace designed for this type of neckline will be the most beautiful effect. You can also opt for a wrap dress, midnight blue, belted which will emphasize your waist and your chest if you have more generous forms.
Stan Smith with a skirt
Variation of the black dress, the skirt goes perfectly with white Stan Smith. In a long version for tall women and a denim shirt tied at the waist, the Stan Smith brings a look both chic, but very comfortable. A shorter skirt, trapeze style, with thin tights and a sweater will suit smaller women.
Don't forget to pair your dress or skirt with a coat at the right length.
Outfit 5: the casual chic look with a suit
The suit with white Stan Smiths is an ultra modern, trendy, hip little outfit, but very suitable in a professional context. Men or women, you can combine your white Stan Smiths with a pair of pants, a shirt and a blazer. Ladies, you can even dare to wear a flowing suit with your Stan Smiths for a light professional outfit.
Gentlemen, the white Stan Smith pinstripe suit is a hit in the fashion world. Choose conventional colors such as black, navy blue or charcoal gray.
Bonus: how to keep your white Stan Smiths looking new ?

For a flawless look with white Stan Smiths, it is essential that your sneakers remain immaculate.

For the sole, it is advisable to moisten the sole with warm water and scrub gently with Marseille soap. A soft-bristled toothbrush is ideal.

Then, rinse the sole carefully and let it dry at room temperature.

For leather shoes, consider nourishing them with facial cleansing milk or rubbing alcohol.

Bicarbonate and dishwashing liquid are very effective for cleaning canvas shoes. Mix a tablespoon of baking soda with an equal amount of dishwashing liquid. Scrub your shoes. Let it sit for 15 minutes and then remove the excess with a soft, damp cloth.

Shoelaces also need a thorough cleaning. To do this, you'll need hot water and baking soda. Soak the laces overnight in a mixture of water and two tablespoons of baking soda. The next day, put your laces in the washing machine with your regular white laundry. Let them dry before putting them back on your shoes.

5 outfits parfaits en toutes circonstances. Homme ou femme, trouvez le look qu'il vous faut pour vos Stan Smith blanches.