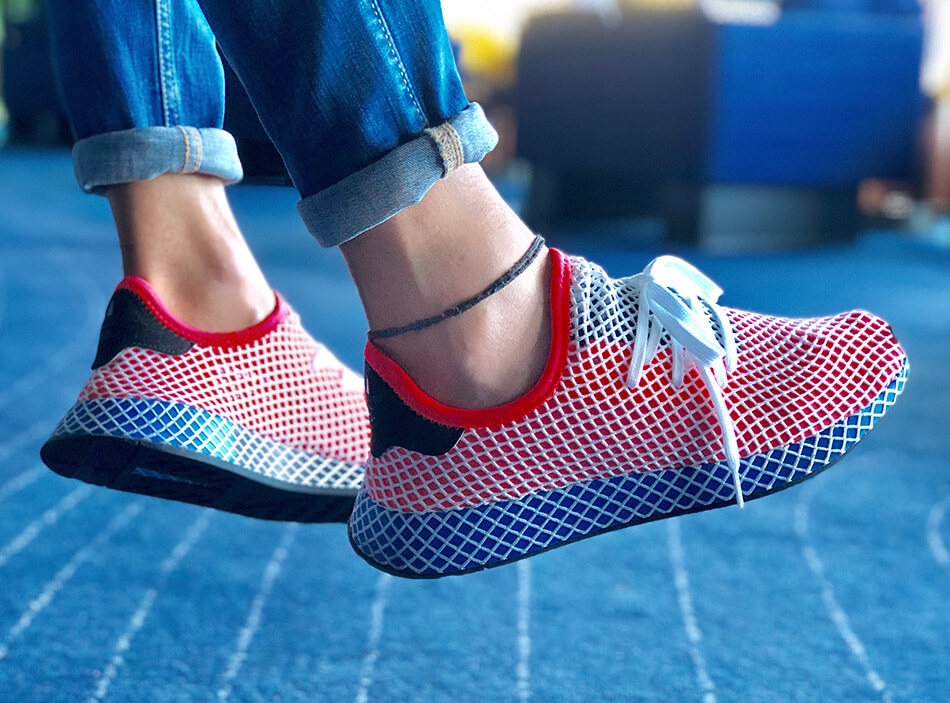 Launched in March 2018 all over the world, Adidas Original Deerupt sneakers will leave few people in total indifference, whether you like them or not, and they are totally different than my Adidas NMD model !
I decided to write a post about this model of sneakers for several reasons that I will discuss with you to please you.
If like me you hesitate, I will try to explain why I wear them almost every day.
7 reasons to buy Adidas Original Deerupt Sneakers
They are incredibly light and comfortable
It provides unparalleled comfort to the feet, thanks to its components, the EVA foam included in the soles. Adidas Original Deerupt is your ally to cushion your footsteps throughout the day.
The soles are equipped with an antimicrobial component, a significant protection for our feet.
The look is totally new and original: Colors, shapes, textures have been reviewed. Even the shoe has a design, which suggests that the latter and the entire shoe is trapped in a net.
The style is reminiscent of vintage scales models of the 80s, and yes we return to basics and its a trend!
Finally, the choice of colors is just right: A mix of red, blue, black and white for laces …
They are sneakers easy to clean !
You may also like What socks to wear with your sneakers when you are a man?
You understand now that I am totally in love with Adidas Original Deerupt, even my posts say so.
If the color mix you can see in this post does not suit you, rest assured, they exist in other colors.
What to wear with the Adidas Original Deerupt?
Colorful but so stylish! You can wear them with almost anything! Personally, I wear transparent socks and with either jeans or shorts!
This model and its color should in no way be oriented towards your style of dress, quite the opposite. It's like a separate piece that will make all the difference, dare!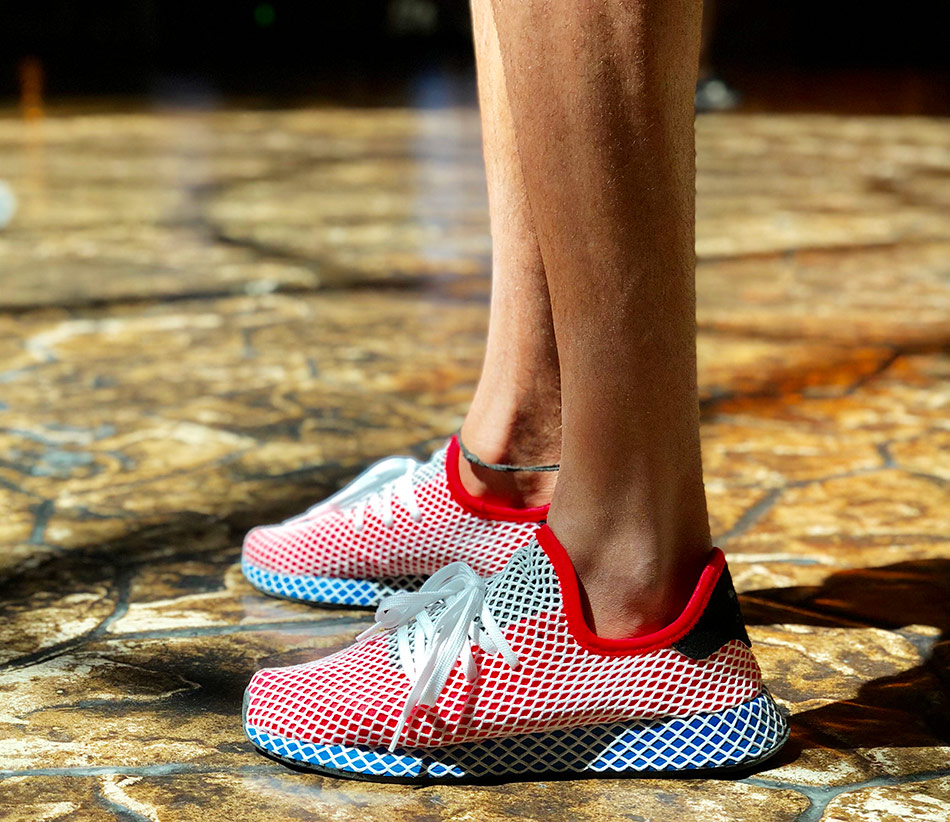 Probably, one of the most original models for the last couple of years, Adidas Original Deerupt can be worn for all occasions, will you dare color?