In a full fashionable sportswear look or even a casual look, both go well with sweatpants, skinny jeans or a pair of sport shorts.
A daring design mix was carried out: a subtle blend in the design that brings to mind the fashionable Yeezy Boost and Adidas Ultra Boost.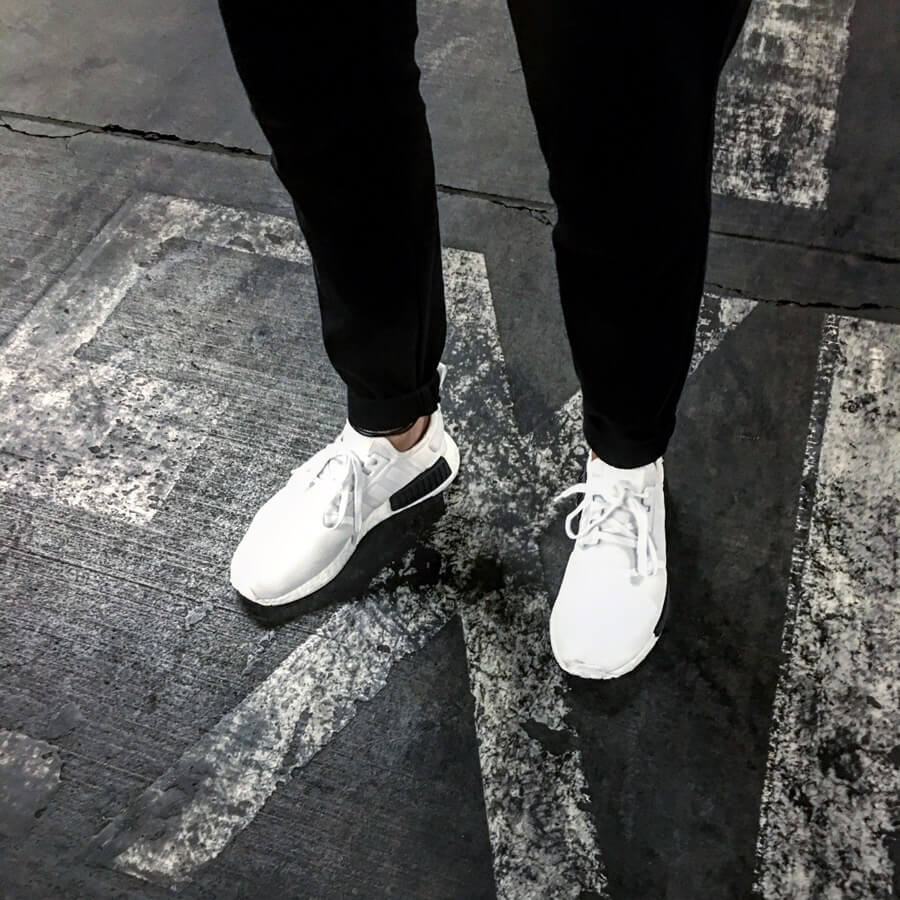 Technical specifics
Boost ™ technology provides optimized energy, lightness and comfort await you.
Laces for footwear fitted with 3 reflective strips.
Embossed logo at the heel
What type of socks you can wear with ?
No matter what you wear as socks, I suggest non-visible ones (sockets). As minimal as this detail may seem, I would not opt for visible socks in my opinion.
You also could wear high socks if you wear a short or a jogger, try and see how do you feel great !
What's the different type of Adidas NMD sneakers ?
Adidas NMD (Nomad) sneakers have been popular for their combination of style, comfort, and innovative technology. Like many other sneaker lines, there are various iterations and collaborations within the Adidas NMD family. As of my last knowledge update in September 2021, here are some of the notable types and models of Adidas NMD sneakers:
Adidas NMD R1: The original NMD model, featuring a sock-like Primeknit upper, Boost cushioning, and distinctive EVA midsole plugs. It has been released in numerous colorways and materials.
Adidas NMD R2: The NMD R2 improved upon the original design with a redesigned upper, removing the signature midsole "bump" present on the R1. It retained the Boost cushioning and EVA plugs.
Adidas NMD XR1: This model featured a unique cage overlay on the upper for added support and a distinct look. It also had Boost cushioning and EVA plugs.
Adidas NMD CS1 (City Sock): The NMD CS1 eliminated laces for a sleeker, laceless design. It had a sock-like Primeknit upper and often featured city-themed colorways.
Adidas NMD CS2 (City Sock 2): Building on the CS1's laceless design, the CS2 featured a new upper pattern and added detailing. It maintained the comfortable Boost sole.
Adidas NMD Hu (Human Race): Designed in collaboration with Pharrell Williams, the NMD Hu featured bold and colorful Primeknit uppers with unique slogans and themes. Each release often carried a message of unity and positivity.
Adidas NMD TS1 (Trail): The TS1 featured a higher collar and rugged outsole, making it suitable for outdoor and trail activities while still incorporating Boost cushioning.
Adidas NMD Racer: This model featured a more streamlined design with a sock-like collar and unique lacing system. It was inspired by racing shoes and was known for its distinctive look.
Adidas NMD Runner: This is a broad category encompassing various NMD models, often denoted by their release year or specific design elements.
Collaborative Releases: Adidas has collaborated with designers, artists, and brands on limited-edition NMD releases. These collaborations resulted in unique colorways and themes.
Maintenance of your Adidas NMD
Remember to clean as often as possible, especially if you chose the white model, because with time the shoes get damaged.
The store should carry cleaning products based on the color of the shoes and even carry foam-washing products. Ask your sales associate at time of purchase!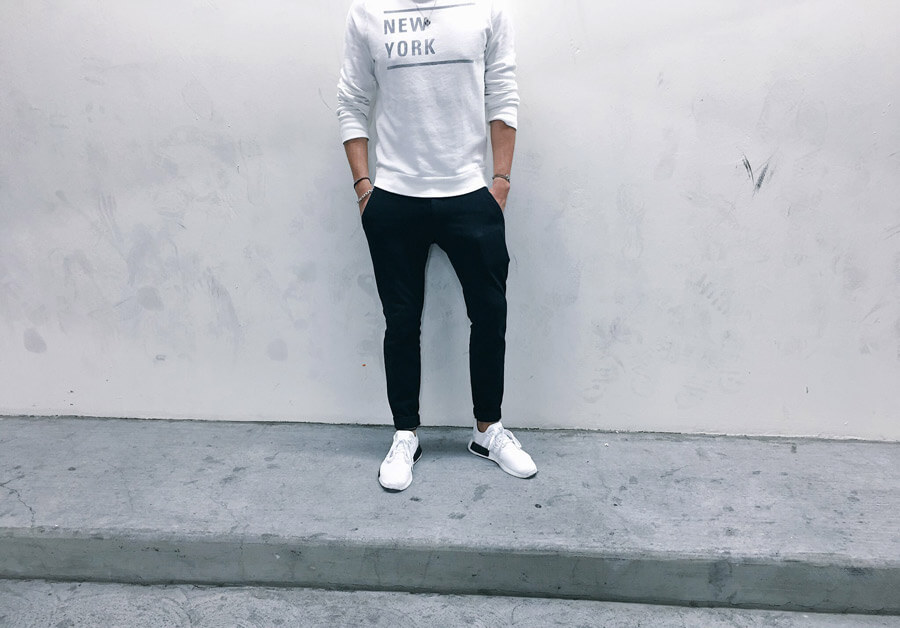 The price
The observed price is about $ 125, except at times when online retailers peak their prices due to product unavailability or very few models left in stock.
I suggest you use Google Shopping for your online search, or visit an Adidas or Foot Locker location, or on Amazon !
Last update on 2023-12-02 / As an Amazon Partner, I make a profit on qualifying purchases./ Images from Amazon Product Advertising API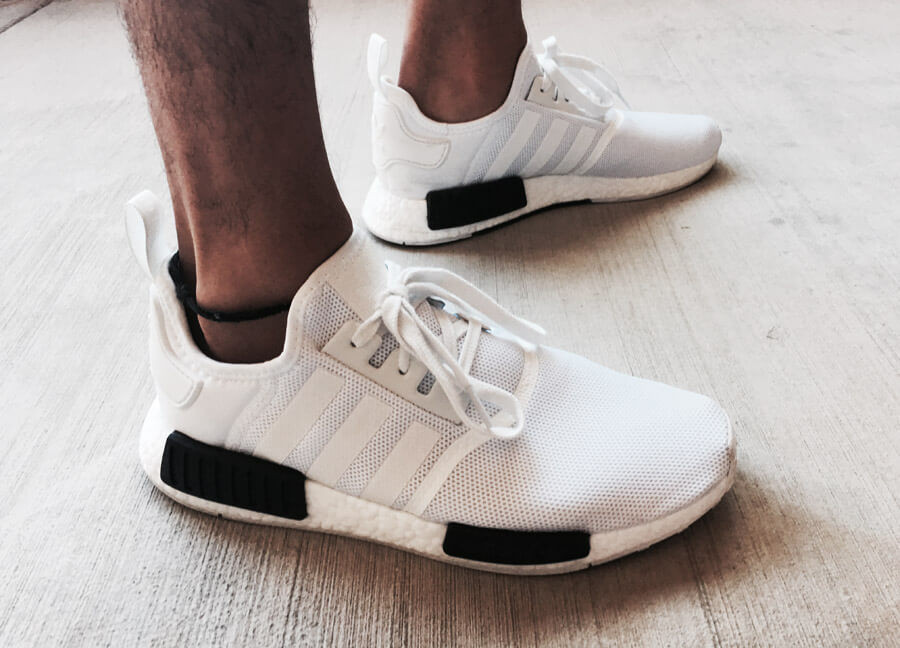 The white Adidas NMD model white with black stripes is already sold out and I absolutely understand why...

//php comments_template();?>