Launched in 2022, Givenchy's new men's fragrance Noctambule promises to give you a fiery evening. Sensual and light, its fragrance would be bewitching without being heady. I must admit that I was quite surprised that a men's fragrance has rose as its main floral note. And yet, many men's fragrances are made that way. Here's everything you need to know about the new Givenchy Noctambule, the men's fragrance for a fiery evening.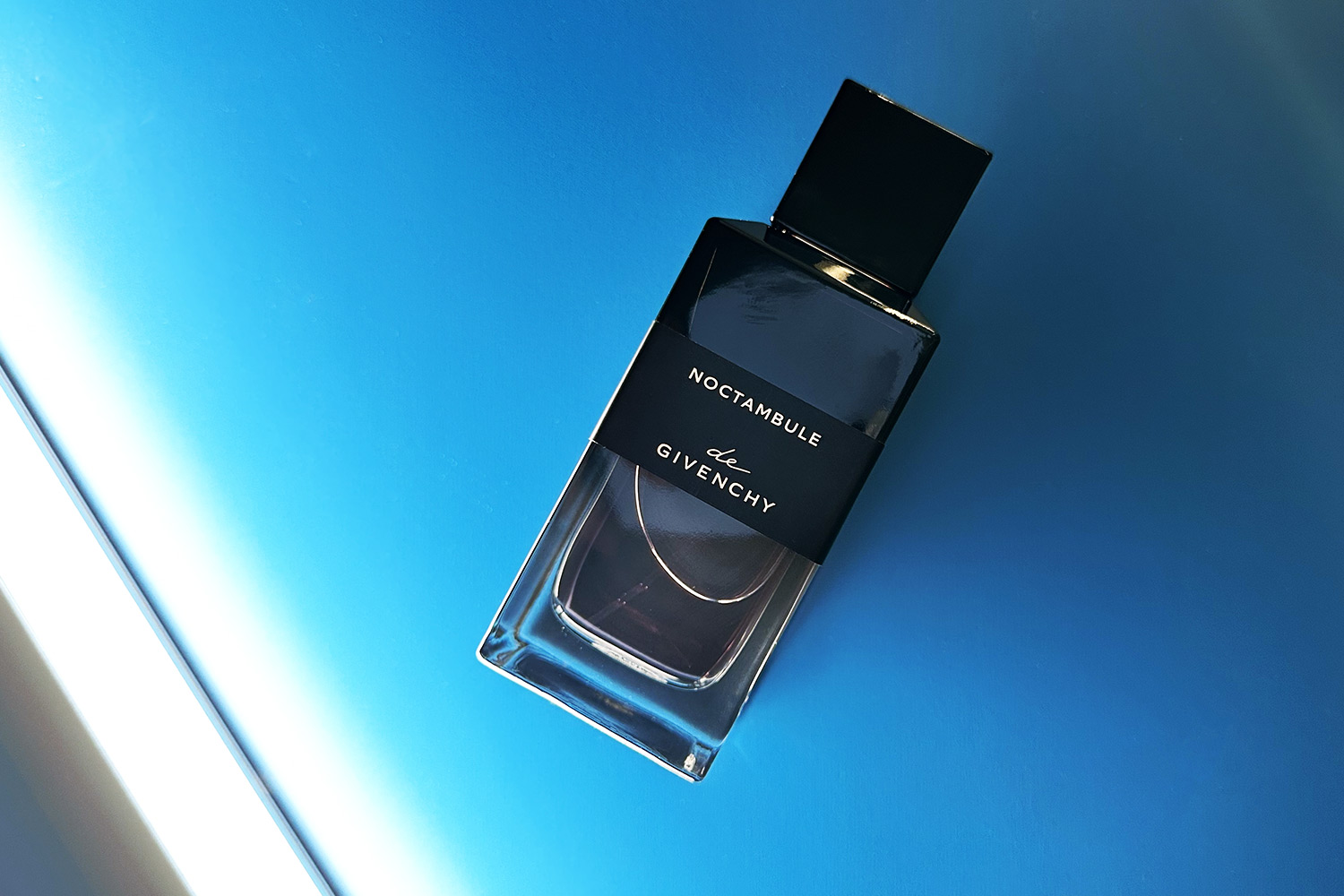 A masculine fragrance, but not only !
In its black case fading to fuchsia pink at the base, Noctambule presents itself as a fragrance for both men and women. Noctambule is created to be an intense eau de parfum, with a deeply marked identity. Indeed, belonging to the Collection Particulière, which offers only fragrances of character, Noctambule is seen as the night bird, dark and with a singular aura. The perfume leaves in its wake the image of a fiery night and revelry to be extended until dawn. If at first, the floral note of rose can interloquer you, quickly the perfume reveals a bold woody note, more masculine. However, I agree with the mix of the Noctambule fragrance. It does not disturb in any way on a woman of character.
A delicate blend of rose and wood
In Givenchy's Collection Particulière, Le Noctambule pays homage to the most beautiful of roses: the Centifolia rose. For those who, like me, are not connoisseurs, the Centifolia rose gets its name from the large number of petals in its flower. This rose has been known and used since ancient times for the beauty and exquisite fragrance of its hundred-petaled roses.
The Noctambule perfume family
With its floral and woody top note, Noctambule perfume belongs to the floral amber family. Indeed, the delicate sweet scent of Centifolia Rose is enhanced by a subtle blend of Malaysian oud wood. This composition brings character and a clearly asserted identity for the Noctambule. The floral and woody fragrance, already quite bold, is reinforced by a blend of spices, pink berries and cumin essence. The night owl is ready to take flight for a fiery evening.
What is the oud?
Let's take a moment to talk about oud, a wood essence widely used in the world of perfumery. This wood, native to Asia, produces an extremely rare and precious resin. It is precisely this fragrant resin and its complex aroma that gives Noctambule its depth. It provokes this side of shadow and mystery that envelops the aura of the wearer of the perfume.
Luxurious marketing
At Givenchy, the work around the design of the perfume bottle is, as always, luxurious and refined. Indeed, Noctambule is presented in a rectangular black and dark fuchsia bottle containing the precious perfume. Very dark and elegant, the cap of the bottle is shiny black and engraved on top by the famous Givenchy logo. The name of the perfume is recalled, very darkly in gold letters on a black background, on the front of the perfume bottle. Concerned about the environment, Givenchy has designed its floral and woody fragrance in a 100 mL bottle and a recyclable case for the well-being of the planet.
Does Givenchy's Noctambule fragrance for men live up to its promise?
For my money, Givenchy's Noctambule is a mysterious fragrance with a scent reminiscent of elegant boudoirs and enchanting parties, whose revelry only ends when the sun comes out at dawn.
If we can be surprised by a rose fragrance for men, it should be noted that in the Middle East countries, this family of perfumes is clearly more masculine than feminine. Especially since the perfume Noctambule integrates in the heart note a papyrus accord, and in the base note of the essence of oud wood from Malaysia. And it is indeed this last note which fixes all its depth to this bewitching and sensual perfume, animal without being bestial.
For whom is the perfume Noctambule by Givenchy intended?
Although it is said mixed, the perfume Noctambule by Givenchy is still rather masculine, with a strong and assertive identity. It is clearly an intense perfume that will be appreciated to wear during the cold season. Indeed, in summer, the spicy and woody notes may be too imposing and we will prefer a more acidic eau de parfum.
That said, Noctambule lives up to its name. This perfume is to be worn at night, especially if you have a date that you hope will last until the early morning.
SCENT

10

FRAGRANCE HOLD

10

BOTTLE

10
Between centifolia roses and Malaysian oud wood essence, Noctambule, Givenchy's fragrance for men, offers the promise of fiery nights. Discover it now!