With summer just around the corner, we're all looking for the perfect fragrance for this hot season. A bewitching, irresistible and captivating fragrance. Givenchy offers 9 unique fragrances in its special collection with singular identities characteristic of captivating, strong and passionate personalities. The bottle of the casual Trouble-Fête caught my attention. I reveal you all about this fragrance.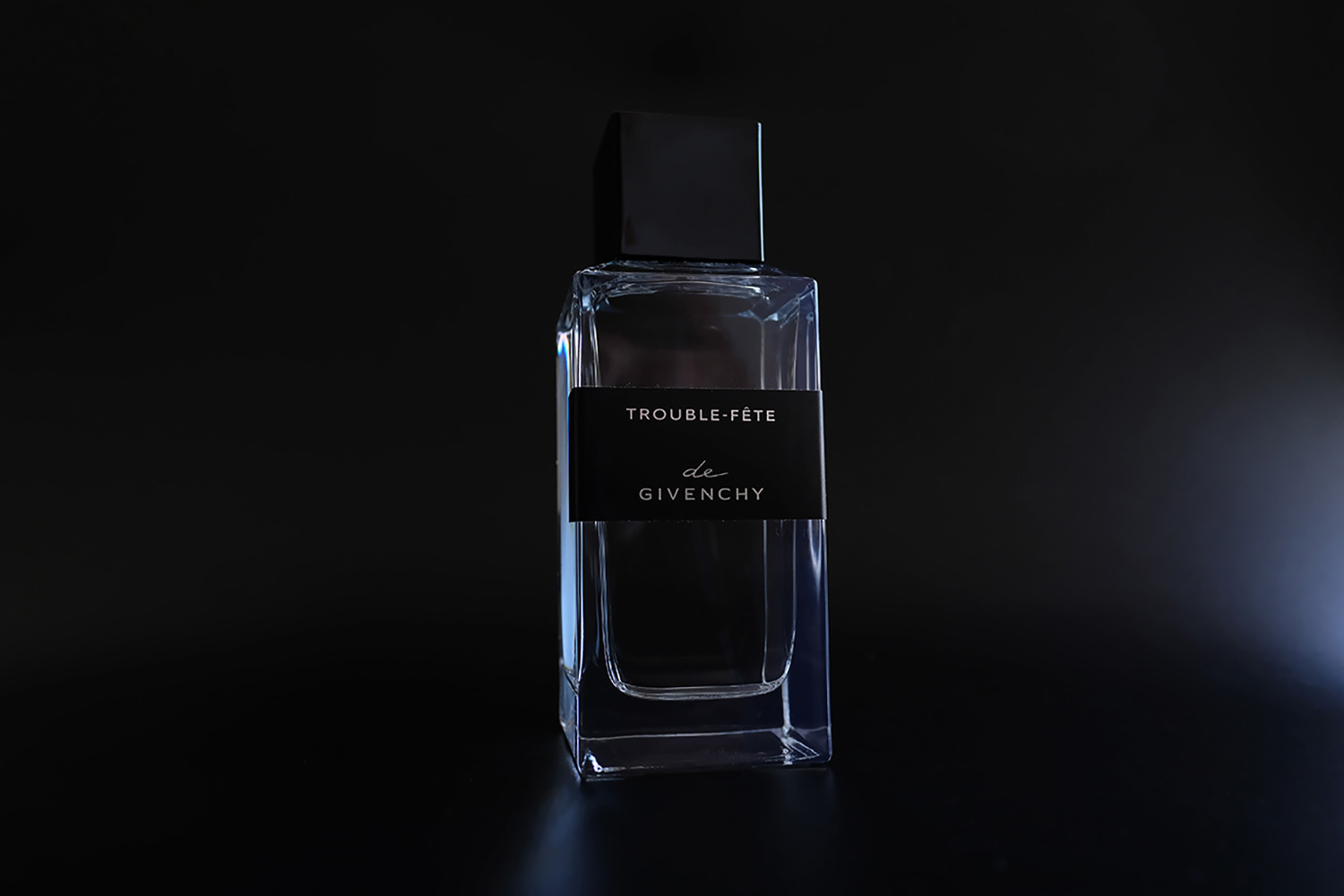 Trouble-Fête: The unrepentant seducer
Trouble-Fête by Givenchy is a creation inspired by the fiery, avant-garde, free and impertinent personality of the House's creator, Hubert de Givenchy. This fragrance is an expression of insolent seduction wrapped in a trail of freshness.
The attraction at first sight of Trouble-Fête
As I mentioned earlier, Givenchy's eau de parfum comes from one of the brand's private collections, the Collection Particulière. Here, the choice is made to celebrate each personality and make users experience the feeling of owning a unique, luxurious and own perfume.
Indeed, the House of luxury offers the buyer to personalize his bottle as he wishes, making him feel that he remains an exceptional individual, in his own right.
The traditionally elegant bottle, made of transparent glass, is topped with a customizable cap. You can choose the pattern of your preference or more soberly engrave initials.
The Trouble-Fête vial comes with a 3.3 ounce capacity, like all the other fragrances in the collection. I discovered that by purchasing the scent, directly on the Givenchy website, you get a free miniature, allowing you to test it at first, before opening your olfactory jewel.
You may also like Gentleman Givenchy Eau de Toilette Intense: for unforgettable evenings!
Trouble-Party: It will bewitch them all
The major asset of this singular perfume is its duality. At first it seems quite harmless, it is fresh and fruity, but turns out to be totally intriguing thanks to the presence of fig leaf aromas counterbalanced by the balsam of roasted sesame.
In the heart and base notes, we find Jasmine Sambac absolute and frankincense extract that gives it depth and an indefinable enveloping sweetness.
I find that this gourmand and facetious elixir will give both women and men an enveloping French elegance that suits them.
Givenchy's Trouble-Fête will work perfectly as a daytime scent or for a special occasion, here's a tip on how to wear perfume!
Like a fragrance of ardor
Givenchy's Trouble-Fête scent will be your ultimate weapon of seduction. The scent's delicate and intoxicating trail will suit whatever your needs.
My advice for a good perfume is to use the Trouble-Fête on a clean skin after your bath for a better hold.
For everyday, subtle use, such as at work, spray the fragrance and enter the cloud of sassy temptation and sweet freshness.
For evenings out or other occasions, you can intensify your power of attraction by spraying on slightly damp skin, the hot spots of pulsation: the inside of the wrists, the neck, the hollow of the ears, and even the bust during your dates.
Finally, to amplify and deepen the experience of this intoxicating whirlwind, the House of Givenchy suggests combining it with the Accord Particulier essence, part of the same private collection. You'll find yourself with an intense, woodier, darker and more textured scent. No one will be able to resist you anymore.
SCENT

9

FRAGRANCE HOLD

10

BOTTLE

9
The Trouble-Party perfume that makes you crazy, a fragrance that will allow you to be noticed and bewitch everyone