In the series of Tom Ford Noir perfumes that was born during 2012, the brand presents a new fragrance under the name of Tom Ford Noir Anthracite.
After discovering this new fragrance for men, I decided to share with you this discovery and give you 5 reasons to wear this fragrance for men.
1. A contrast of fresh and dark notes
This mix makes this perfume unique. Indeed, the notes that compose it go from the strength of bergamot to the lightness of jasmine.
Top notes: Bergamot, Sichuan Pepper, Ginger.
Heart notes: Spices, Floral notes, Jasmine
Base notes: Sandalwood, Cedar, Ebony.
2. An intense perfume
By testing it, I discovered a perfume that has character and that once worn will not leave anyone indifferent. Powerful, it will accompany you throughout the day or your evenings.
I recommend to wear this perfume in winter.
3. A mysterious fragrance
Black is Tom Ford's favorite color and in the series, this perfume has a luxurious packaging.
Completely black and shiny, the elegantly designed square-shaped bottle is made of heavy glass that looks like a block.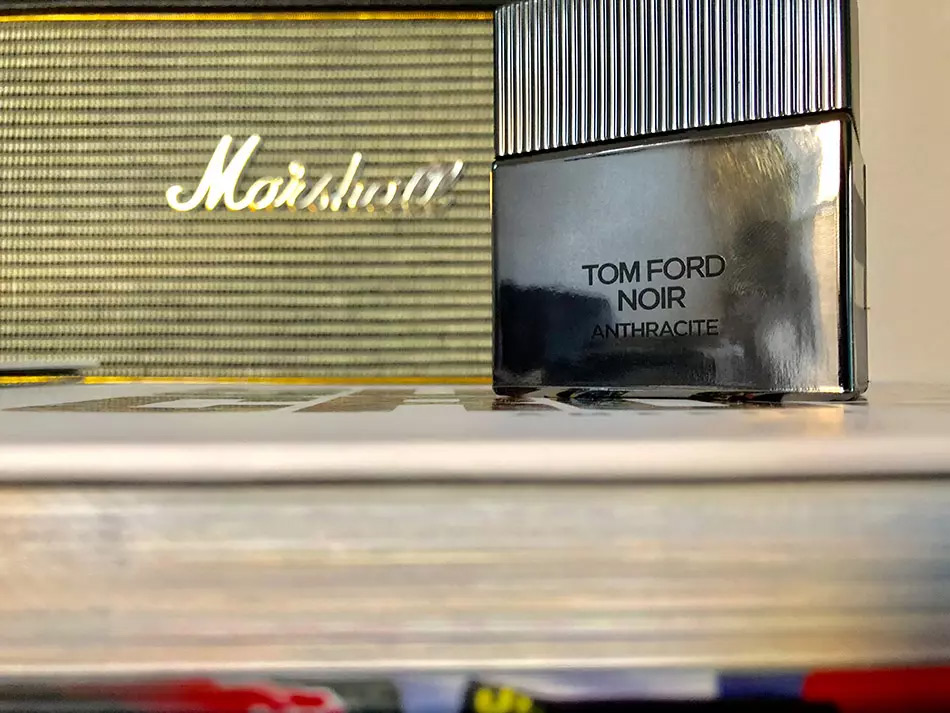 4. An ally to seduce
Strong and intense, I find that once worn this perfume gives confidence. The multiple nuances and notes that make this perfume will enhance you. It's up to you to look mysterious and put all the chances on your side during a date.
5. A chic object to collect
Once finished, whether you decide to buy it again or not, its bottle is to keep and collect. I find it discreet and design. It's made of glass covered in a metallic anthracite hue.
For perfume fans, even empty, it will find its place in your collection of beautiful perfume bottles to display on your dresser.This perfume is available in several formats. You can find it around $200 for the 3.4 fl.
SCENT

9

FRAGRANCE HOLD

10

BOTTLE

9
New creation of the designer, Tom Ford Noir Anthracite is a fragrance for men with character.