I strongly recommend Accord Particulier, one of the latest creations of the house of Givenchy. This perfume for men is distinguished by its balanced notes. It is composed of four emblematic ingredients of the famous perfumery. It can be worn alone or combined with other scents. Zoom on Givenchy Accord Particulier Eau de Parfum!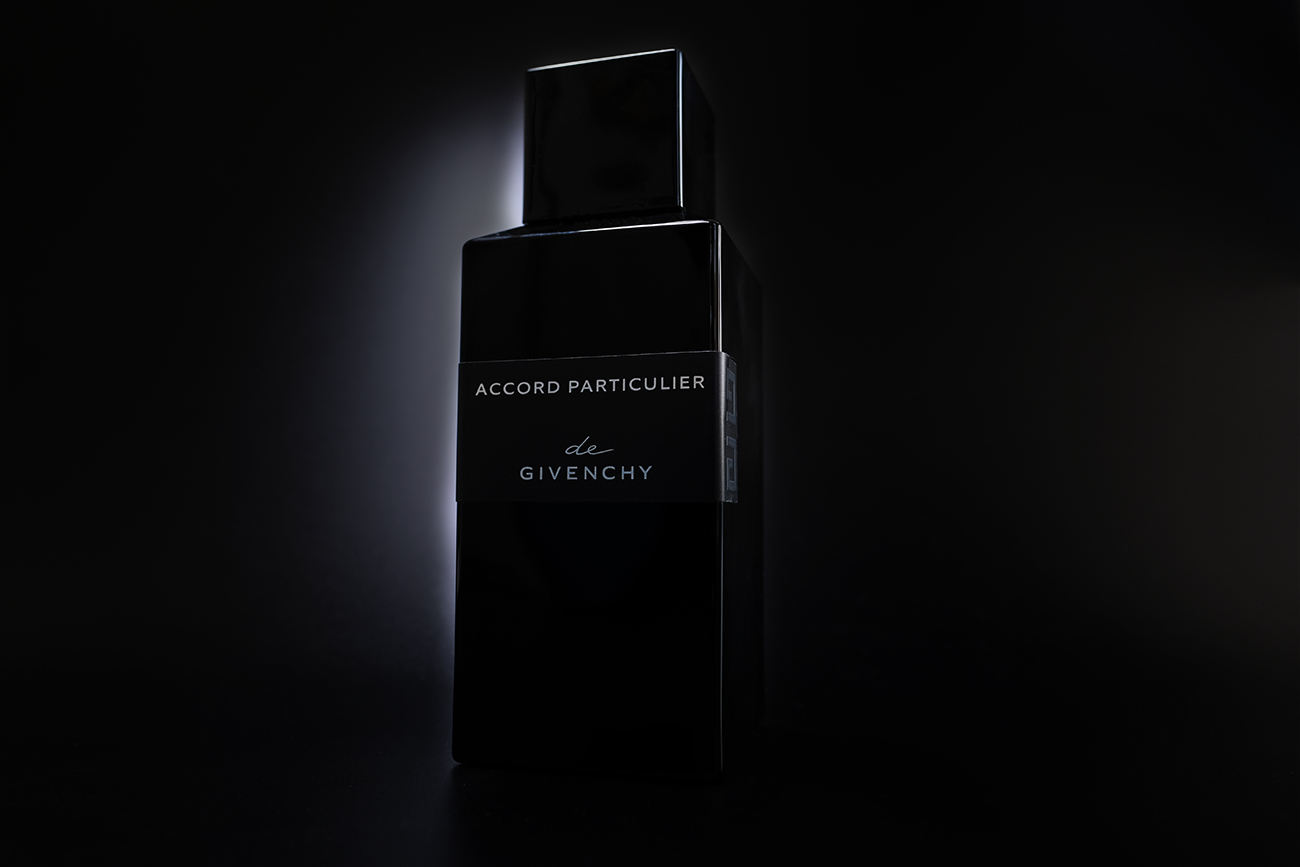 Accord Particulier : a subtle blend
What makes this fragrance so unique is the subtle blend of Damask Rose essence, Patchouli essence, Haitian Vetiver and Ambrox.
First, Damask Rose is a classic in the field of perfumery thanks to its unique olfactory properties, at once suave, rich and sweet.
Then, the essence of Patchouli gives a powerful, woody scent with smoky camphor and liquorice accents. It is also known for its soothing and aphrodisiac properties.
Then, the Vetiver of Haiti brings to the mixture a cologne for man which is deep and sensual. It also has relaxing properties.
Finally, Ambrox brings a base note. It serves to envelop the other essences. Moreover, its musky and wild fragrance brings to the blend a sensual note.
A perfume to use alone or in combination
Of course, you can wear Givenchy Accord Particulier Eau de Parfum by itself. However, the name it bears, "Accord" shows that it is possible to mix it with other fragrances from the collection.
I can only advise you to test the blend with one of the eight olfactory personalities available from Givenchy in the Collection Particulière. This way, you can discover the perfume that will best match your personality by the clash between two contrasting olfactory identities.
The Givenchy Collection Particulière
Trouble-fête
It offers an adventurous spirit that is both bold and sassy. With notes of fig leaf, sesame, jasmine and incense, this fragrance will make you look feisty and sassy.
Sans artifice
Which by its very name seeks a sincere and pure side. It brings both notes of ginger and imperial white tea. A duo accompanied by essence of bergamot, infusion rose centifolia, cedar and white musk. This gives it an elegant and spicy side.
Peur de rien
Brave and creative, this Eau de Parfum liberates the spirit. It is a daring combination of Narcissus and Tarocco orange absolute. All coated and exalted by the essence of bergamot, orange blossom absolute and ylang-ylang essence.
Oiseau rare
An elegant, flamboyant fragrance for men with an uncommon charisma. It is a subtle fusion of pittosporum flower and Sri Lankan pepper. We add to this mixture the essence of Virginia cedar, the essence of Guaiac wood and vanilla superabsolute.
Indompté
Which brings out the wild side and the tawny elan with the dark blend of oud and Sicilian mandarin. To this blend are added orange blossom, saffron and woody and leathery notes.
Sans merci
Qui fait ressortir le côté sauvage et l'élan fauve avec le mélange sombre de oud et de mandarine de Sicile. À ce mélange s'ajoutent la fleur d'oranger, le safran et des notes boisées et cuirées.
Garçon manqué
A fragrance inspired by a spirit of freedom, of breaking free from norms. It is a surprising and dark union between the Osmanthus flower and the leather of Grasse. This duo is sublimated by incense, styrax and birch essence to exceed your limits. Check my full review here !
Enflammé
A perfume that gives an intense attraction and awakens a burning desire. It is the flamboyant meeting between the ardent vanilla superabsolute and the Turkish tobacco that gives it this exalted charm. It is accompanied by Labdanum absolute, Tolu balsam absolute, coffee absolute and patchouli essence.
Customization of the bottle
In addition to creating a unique fragrance with the blends, Givenchy also offers you the possibility to personalize your bottle with your own couture style including animal patterns, marbled effects or an engraved plate with your initials.
SCENT

10

FRAGRANCE HOLD

10

BOTTLE

10
Discover "Givenchy Accord Particulier Eau de Parfum" for men, to be worn alone or with another perfume!