Men's fashion is just as good as women's. There are so many brands to choose from, it's hard to know where to turn for style in all circumstances. So here's a selection of MY best men's fashion brands to help you look your best without the headaches.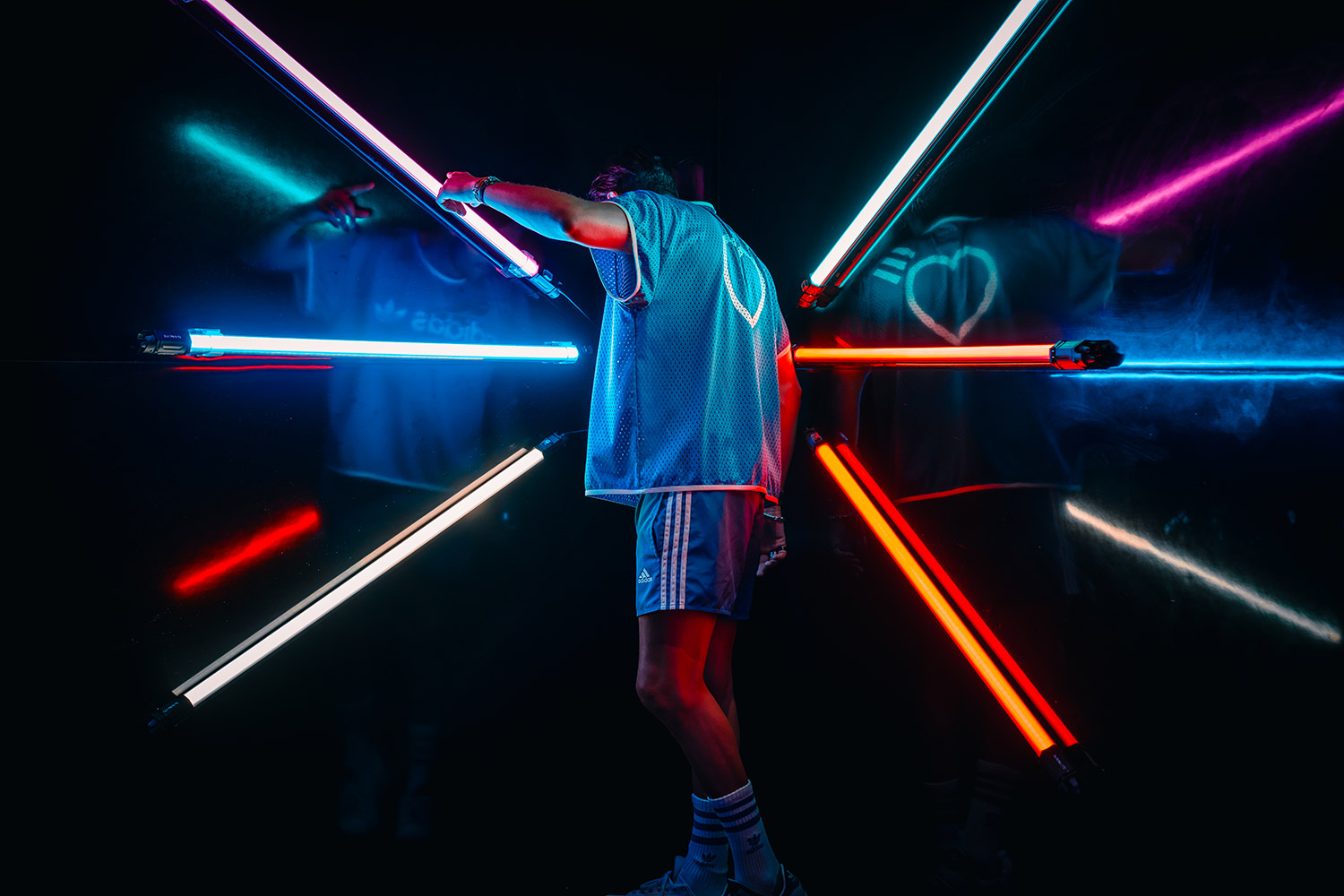 Luxury brands
Chic fashion fans like to look their best at all times. Several brands are ideal for bringing your elegance to the fore. Here's how.
Allsaints
First of all, a quick introduction: AllSaints is a brand from the UK, founded in 1994. The label is largely inspired by pop and rock culture.
The AllSaints touch? You'll always be able to feel a strong 60s and 70s inspiration in these creations. The signature piece? The leather jacket. If you were to adopt just one of the label's creations, it would be one of these jackets. High-quality leathers, a chic vintage cut and a sober, timeless design. You can also have fun offsetting a very refined suit with a denim shirt from the brand. It's easy to do and the result will be perfect.
Ami Paris
The brand was born in 2011 from the imagination of Alexandre Mattiussi. The designer draws his inspiration from the French capital, which is always chic, a little canaille and on the cutting edge of fashion. We know the label mainly for its streetwear pieces, but if you look hard enough, you'll also find models of rare refinement.
The label's suits, for example, are incredible. You can wear a classic black suit for an ultra-chic evening out, or opt for a totally pink suit for a chic departure from the beaten track! If you're less original, you can simply opt for shirts with trendy patterns.
Where there's elegance, there's luxury (well, there often is). So it's no surprise that I'm talking about Dior. The French luxury brand has been offering unique creations packed with style and refinement since 1946. The latest creations blend casualness and elegance with incredible talent. It's modern and bewitching. It's also terribly timeless. Want people to know you wear Dior? Adopt a sweater with the famous CD design. The designer's classic jackets are also an excellent choice for adding just the right touch of chic to complete your look. An elegantly tailored cut, soft cashmere and you're all set!
Another flagship brand of French luxury, Saint Laurent. We're all familiar with its impeccable suits. But did you know that the label has also produced ready-to-wear pieces for men? You'll find shirts of refined classicism, but also some totally incredible models, such as these lavaliere shirts in beautifully sequined silk. They're the perfect way to break up an overly basic look with style.
You can also choose to wear just one accessory from the label. A belt, a clutch, Saint Laurent sunglasses. This also has an incredible effect on a too-flat style.
Scotch and soda
Dutch brand Scotch and soda was founded in 1985. The label offers pieces that are both hyper-trendy and terribly chic. High-quality materials, top-of-the-range finishes: everything is there to offer young fans of chic fashion the piece they need. The brand offers breathtaking denim pieces that will allow you to stagger an overly conservative look without overdoing it. Simple pieces, authentic style – that's what the label is all about.
You can also have some fun with an American college-inspired jacket (the teddy, in other words) that you pair with your suit pants and a pair of Richelieu shoes. The result is guaranteed to be ultra chic!
COS
Cos is an H&M brand with a more qualitative positioning. It was launched in 2007. Even though prices remain very reasonable. The brand essentially offers basic pieces in sensible colors (primarily black and white). Cos style? Essentially chic casual models. The designs are sleek and contemporary. It's a good idea to renew your wardrobe without spending too much. The shirts, for example, are impeccable and you can easily create a chic basic look.
The Kooples
Even if its name doesn't suggest it, The Kooples is a French brand that appeared on the market in 2007. It's the leading brand of the moment. The label's style? Dandy chic, largely inspired by British elegance. But that's not all. If you take a look at their collections, you'll also find punk and rock influences in their creations. We love the long coats of rare elegance, the shirts with a totally revisited design or the pants that combine jogging and suit cuts with infinite success for a unique look.
In short, a the Kooples garment is both wise and original, so British and Parisian! It's easy to have fun with these pieces. Whether you opt for a refined suit jacket or a biker jacket, you'll always enhance your look.
Zadig & Voltaire
You've undoubtedly already heard of the Zadig & Voltaire brand. The label was created in 1997 for a high-end clientele. The pieces were initially designed for Parisian customers, who wanted to be elegant without necessarily taking the lead. The men's range was launched in 2004.
The French brand's style is simple, chic and refined – in short, it's ideal for being terribly elegant. The only drawback is the price, which is a little too high. But you can still succumb from time to time to a beautiful denim shirt to offset an overly basic suit, or invest in a hoodie to add an ultra-trendy note to your too-wise look.
Maison Kitsuné
Ever seen clothes with a little fox for a logo? Well, they're Maison Kitsuné pieces (fox in Japanese)! The label was officially launched in Paris in 2002. Among the collections of the brand, which is now a favorite among fashion fans, you'll find both classic pieces and highly original designs.
The brand is inspired by both Parisian and Tokyo styles. The brand is chic and selective. The materials are top-of-the-range, and the patterns are unmistakable. The Maison's flagship pieces? Sweatshirts and t-shirts that you can easily match with your elegant suits. Or succumb to our perfectly tailored shirts.
For those who want to treat themselves, sweaters are perfect. You'll find superb jacquard models that go perfectly with suit pants for a look that's both dressy and fun.
Zara Homme
Zara is a Spanish brand born in the mid-1970s. The label's credo? To draw extensive inspiration from the great designers to offer revisits at reasonable prices. Zara's first trump card: price. The second is the sheer quantity of designs. You're bound to find something you like. I've already said it, but Zara takes inspiration (sometimes a lot) from existing pieces. So you'll have no trouble finding a nice suit that "looks like". This will allow you to present a chic look without ruining your budget.
However, you should be aware that quality doesn't always follow. But you can find classic, elegant basics that will undoubtedly complete your wardrobe. Shirts are always well tailored. Polo shirts are one of the label's basic pieces, and will quickly become an essential part of your look.
Streetwear brands
It's time to turn our attention to men who appreciate streetwear style. They too deserve quality pieces to create the perfect look. So I'm going to suggest several brands from which you can pick for an urban, street, sporty and still chic look.
Whether you're into sports or fashion, you can't miss those three stripes, the logo of German brand Adidas. Originally a designer of sportswear and footwear (since 1949), the label has expanded its collections to include fashion pieces that inspire the biggest stars. A simple, yet incredibly stylish t-shirt adds that sporty-street touch. And let's not forget our tracksuits, the label's fashionable and comfortable basics. You can choose between a vintage model with a straight zip-up jacket or a more contemporary hoodie. But you'll always have the street look you love. And of course, don't forget the sneakers that add a streetwear touch to any outfit, like the timeless Stan Smiths!
Vans
Founded in 1966 in California, Vans is best known for its legendary canvas tennis shoes, which have graced the feet of skaters the world over. You can also opt for chinos and even cargo shorts for a street-wise look. You can also opt for long shorts for an elegant sportswear look.
Take a look at the label's long jackets, too. The Drill Chore model, for example, is ideal for offsetting a look with flair without overdoing it. Inspired by work jackets, the style is simple yet fashionable. A must-have from the label!
Le Coq Sportif
The French brand has been around since 1882! The label used to supply many sports leagues, then went into a steep decline. But now it's back. The label's style is rather retro, often revisited. The quality is also there. You can opt for a simple, well-cut sweatshirt that's perfect with … everything! Polo shirts and shirts can also give you that sporty touch that's so much in vogue. Jogging suits are also essential for a successful street look. Don't hesitate to pair them with the label's sneakers for a perfect total look.
Converse

This American brand made its debut in the USA in 1908! We know it mainly for its sneakers, which have made it famous the world over. But the label has also come up with clothes, albeit a little more basic. Even if many think that Converse ready-to-wear doesn't deserve praise, you'll find something to complete your street look without the slightest problem.

Hoodies, jogging bottoms or simply T-shirts, that's what you'll find. It's simple, but effective. And if you throw in a pair of sneakers, like the Comme des Garçons collaboration, you'll be sure to get the look right.

Here's my list of favorite men's fashion brands to help you find your ideal fashion style guys !