I've never had this type of bag and I must confess I fell in love with the DIOR Oblique Roller Messenger Bag. This shoulder bag can be worn cool on the back or on the side depending on your mood.
With the return of the banana bag fashion, this time worn in a much more stylish way, the big luxury houses have also decided to ride the wave by proposing their own shoulder bag models.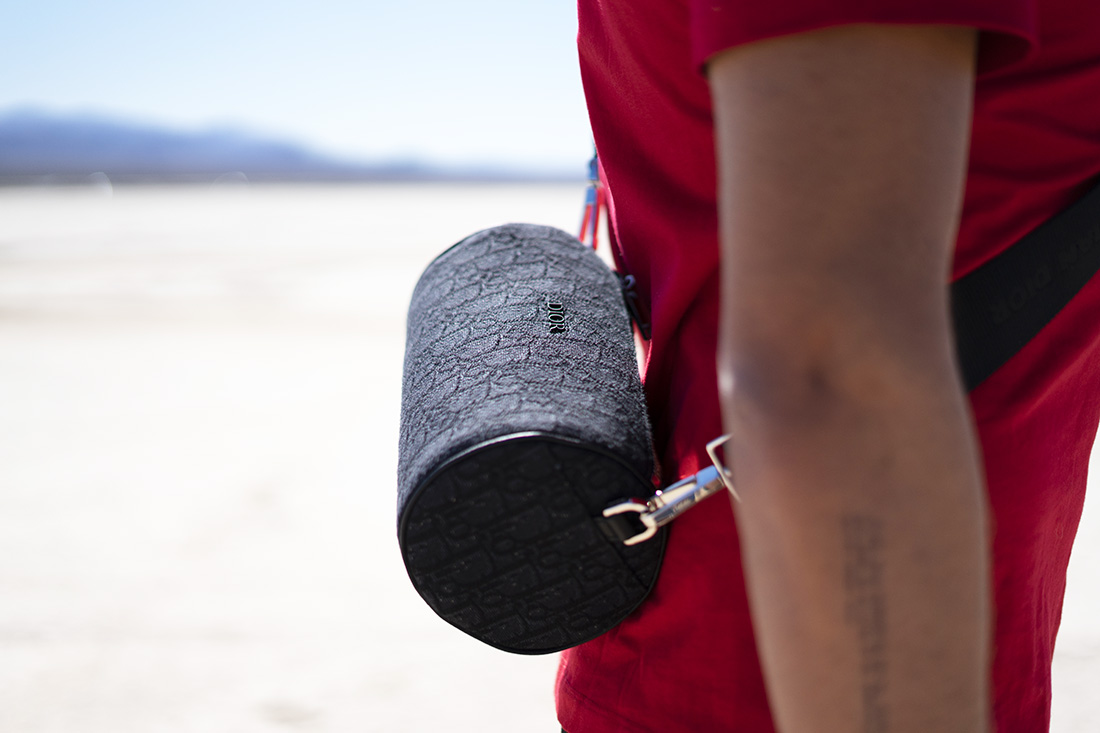 A luxury bag for men
Dior surprises once again with this new men's bag with a totally original shape: an oblique bag with shoulder strap. The shape is not common but gives this bag a totally unique and chic side at the same time.
Having worn it several times, its shape and size allow me to carry everything I need on a daily basis: My wallet, my iPhone XS, my keys, my travel size fragrance Bleu de Chanel.
I find the pleasure of no longer having anything in my pockets, and above all of no longer seeing the pockets of my pants distort over time.
How do I carry this man's bag?
Just like carrying a banana bag, this collection of Dior Homme bags also has a way of being carried. Personally, I carry my bag on my back because I find that its shape and style lend itself totally to it. I really love this bag because it's much more chic than the shape of a banana bag but still keeps a street style side that suits me perfectly.
Even though I wear my Off White belt bag on the side and sometimes on the front, I find that this Dior bag for men is not suitable because of its shape and is much better placed at the back and carried by your shoulder.
Finally, whether you have a t-shirt, sweater or jacket, this bag has a removable and adjustable shoulder strap so you will have no problem wearing it. I like to wear it with my Sneakers B23 Dior Oblique Technical Canvas!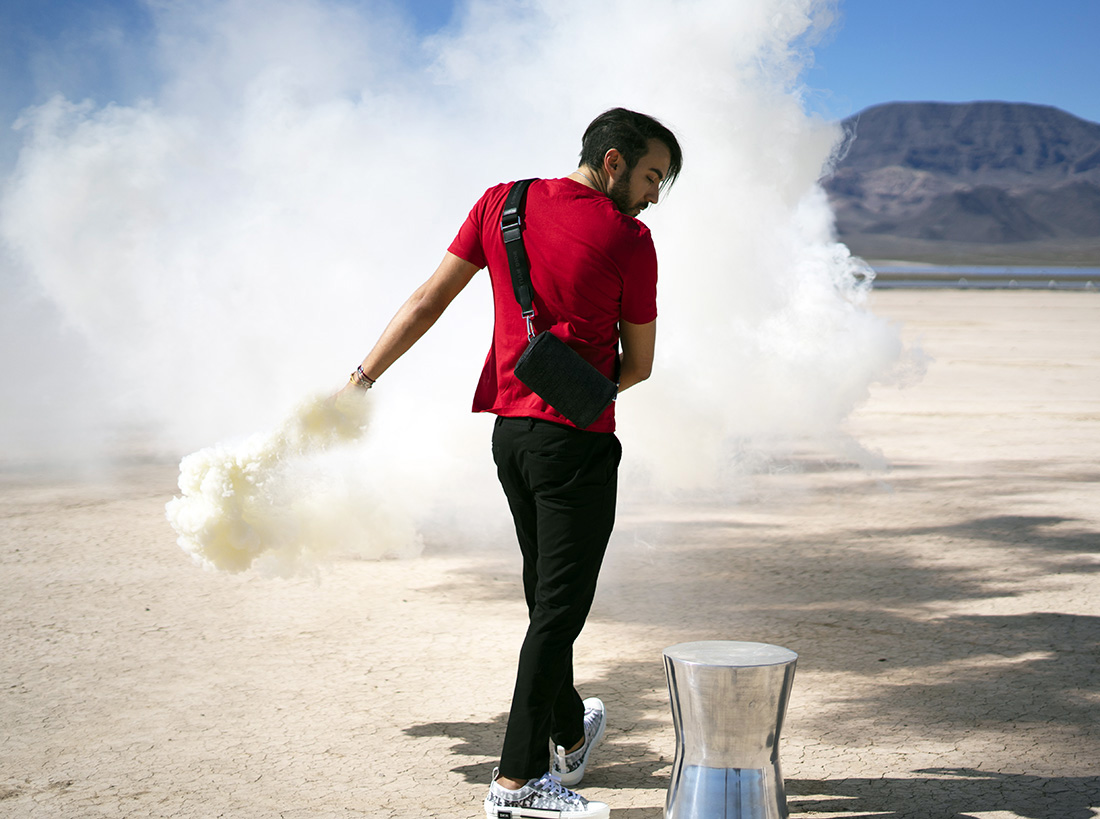 What do I carry inside ?
A lot of things, but I'll let you know what do I need to take everywhere with me :
My wallet, of course
My Dior Homme Cologne when I go out for a long period
The Apple MagSafe Battery Pack, so I never have to worry about my iPhone battery !
My home and car keys
My sunglasses Tom Ford
How much does the DIOR Oblique Roller Messenger Bag cost?
Who says luxury brand says budget consequent to foresee. This model is proposed at the price of $1300 before taxes € and exists in 3 models:
Dior Oblique Jacquard and black grained calfskin
Jacquard Dior Oblique black
Black grained calf
The one I wear on the pictures is the black Jacquard Dior Oblique shoulder bag, whose technical specifications are as follows:
"Dior" signature gummed on the outside.
Signature "Dior" hot stamped on the inside
Removable and adjustable shoulder strap in Christian Dior black jacquard with black grained calfskin finish
Carried on the shoulder (on the side or in the back)
Made in Italy
Format: 8.2 x 4.7 x 4.7 inches
As mentioned above, its price represents a budget and if you can't afford it, I invite you to look at Dior Homme products on Vestiaire Collective, where you will find many luxury second-hand products between 30 and 70% cheaper.
As of today, I haven't found this bag on the site as it just came out, but this could happen soon.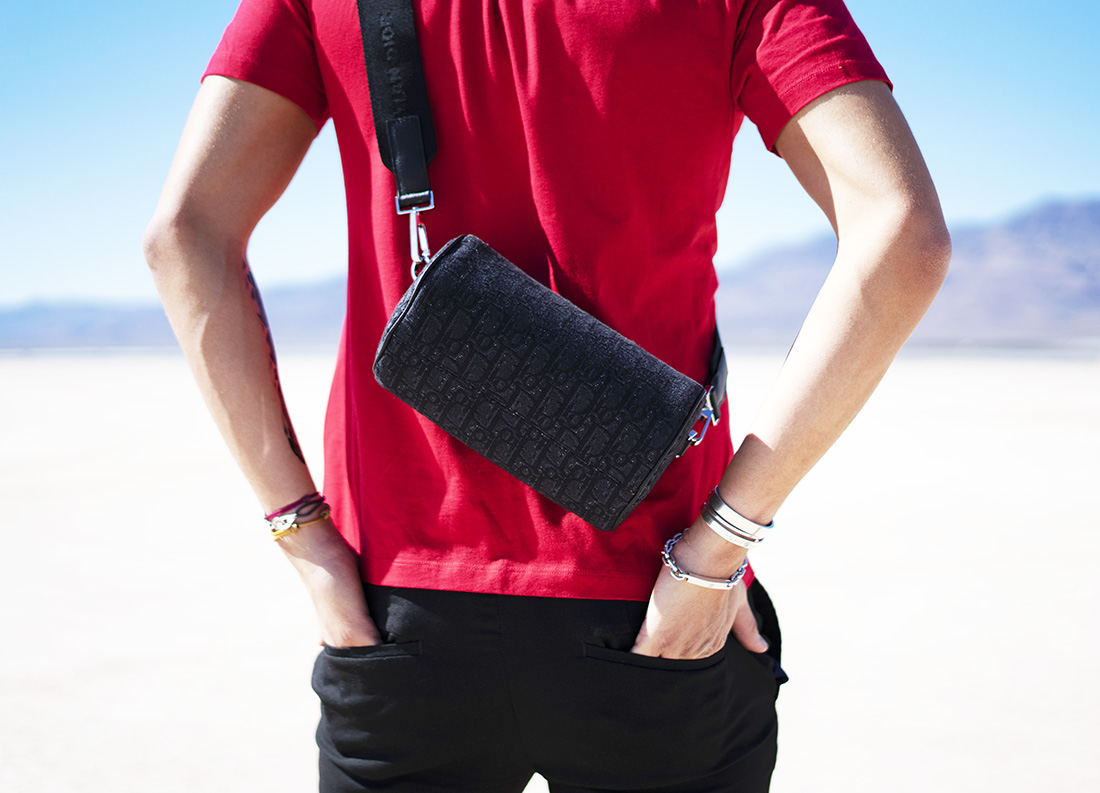 My last purchase is the DIOR Oblique Roller Messenger Bag, which I want to feature in this new men's fashion blog post.

//php comments_template();?>