In continuation of its Linea Rossa line of clothing and shoes, the Prada brand has created a fragrance for men that will accompany them every day: Prada Luna Rossa. The spirit of its urban sportswear uniform is reflected in the fragrance, which is a subtle complement to the brand's urban uniform: an idea of modern luxury that emphasizes a simple and elegant design that perfectly illustrates the desire for freedom.
From the bottle itself, with its pure and minimalist lines, enhanced by the red line common to the brand and the range, to the fresh and intense scents that emanate from it, everything has been thought out to seduce these gentlemen! I can only invite you to succumb to the scents of Prada Luna Rossa.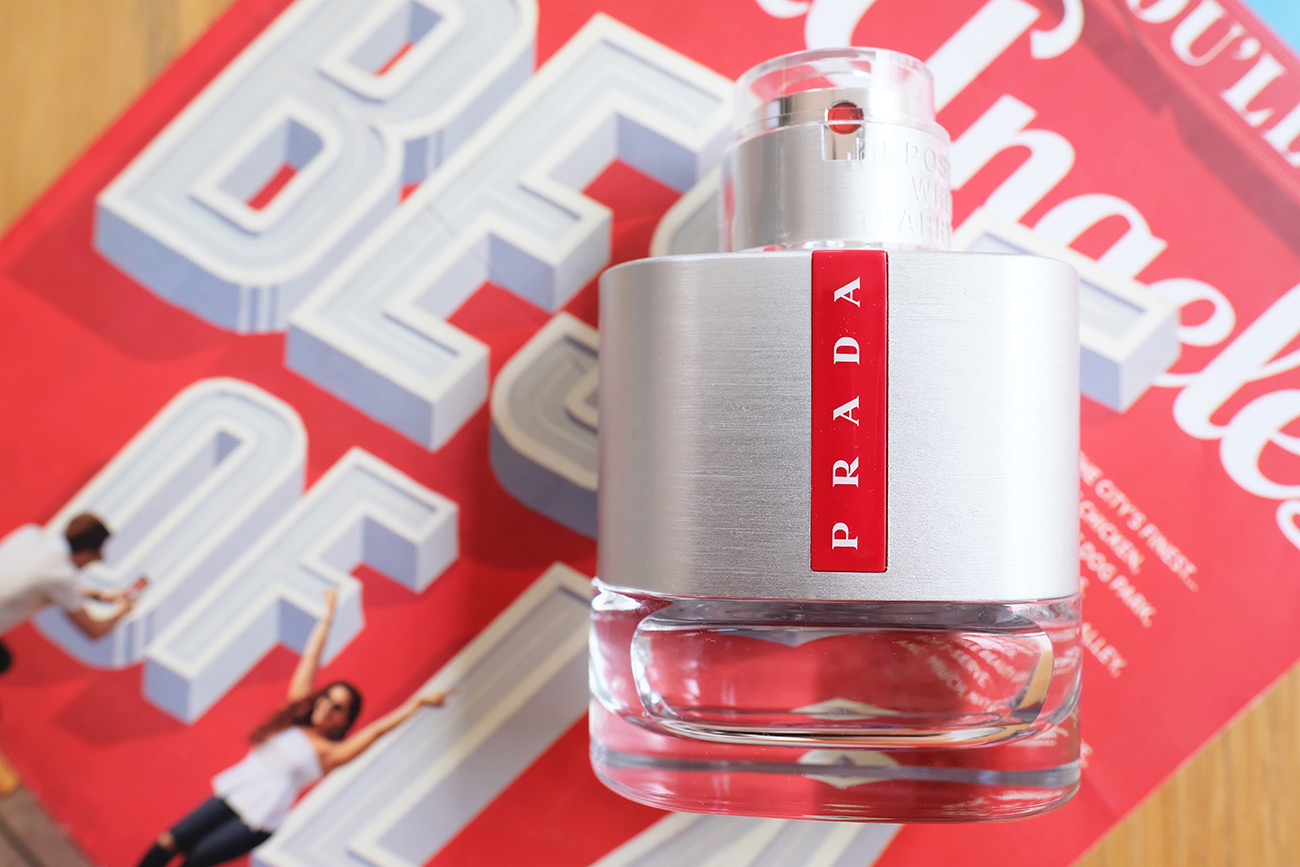 A fragrance with an urban feel, but inspired by nature
This men's fragrance owes its birth to the meeting of two personalities: that of perfumer Daniela Andrier for its harmonious composition and, curiously, also to that of a catamaran for its name and its sporty look! Indeed, the Luna Rossa is the boat of the Italian team that participated in several maritime races (America's Cup, Louis Vuitton Cup…). This choice is not insignificant, it is both a beautiful tribute to a nature often impetuous and unpredictable and an evocation of the passion for innovation so dear to the famous brand.
Original olfactory illustration of the elements, Prada Luna Rossa highlights them by the energy that emerges, a surprising strength and freshness that I highly recommend for a boost to start the day!
Last update on 2023-11-30 / As an Amazon Partner, I make a profit on qualifying purchases./ Images from Amazon Product Advertising API
A fragrance that mix tradition and modernity
The secret of this incredibly invigorating fragrance – but which also knows how to be refined in the long term – is hidden in the completely original combination of its ingredients, which could not be more traditional in perfumery: lavender and bitter orange for an invigorating top note, giving way to an aromatic heart of mint and sage, to finish on a woody, ambery base note. It is this totally unexpected encounter that gives it this subtle, vibrant and wild intensity.
The House of Prada is particularly keen on reinterpreting natural perfumery classics with a subtle modernity. It signs here, once again, a sensual and noble composition that I challenge you to ignore!
How to wear Prada Luna Rossa cologne to fully enjoy it?
Like any perfume, it is intensified by body heat, especially that of the skin. Therefore, I suggest you apply a few drops of your eau de toilette to the hollow of your elbows or knees, where the heat, reinforced by the potential sweat, is the strongest. Its holding and its intensity will be only reinforced.
To preserve these effects and let the perfumed notes develop delicately in contact with the skin, I advise you against any friction that would alter them.
We often forget that the back of the ears and the hair are precious odor preservers. Incongruous to perfume these areas? I can assure you that they will effectively retain the scent for a long time, without having to reapply often. A few drops on the skin or a mist sprayed over you will enhance your fragrance, gradually releasing its notes over the hours.
Finally, if your favorite area is the wrist (which is often the case, out of habit or practicality), I invite you to reapply a few drops regularly throughout the day, as repeated hand washing can alter the diffusion of scents.
Where to buy Prada Luna Rossa?
I recommend you to look at the offers and prices on the websites of Sephora or Macy's to find this perfume that I recommend you to add to your collection.
Prada Luna Rossa is for sure, like the Italian marine flagship, an everyday companion with which the man will be one, the modern man, free and eager for thrills!
What are the declensions of Prada Luna Rossa fragrance?
Prada Luna Rossa (original)
Prada Luna Rossa Sport
Prada Luna Rossa Carbon
Prada Luna Rossa Black
It's essential to note that fragrance lines can be expanded or updated, and new products may be introduced.
SCENT

9

FRAGRANCE HOLD

9

BOTTLE

9
Fall in love with Prada Luna Rossa, an innovative fragrance for men that will accompany you every day with its fresh and invigorating scent.