You like fragrances and wonder if the latest addition, Tom Ford Beau de Jour Signature, is a success? I tested this new fragrance from the famous "Signature" range for men for you, and the least we can say is that it leaves no one indifferent!
Here are my impressions and my opinion on Tom Ford Beau de Jour for Men, a very masculine fragrance !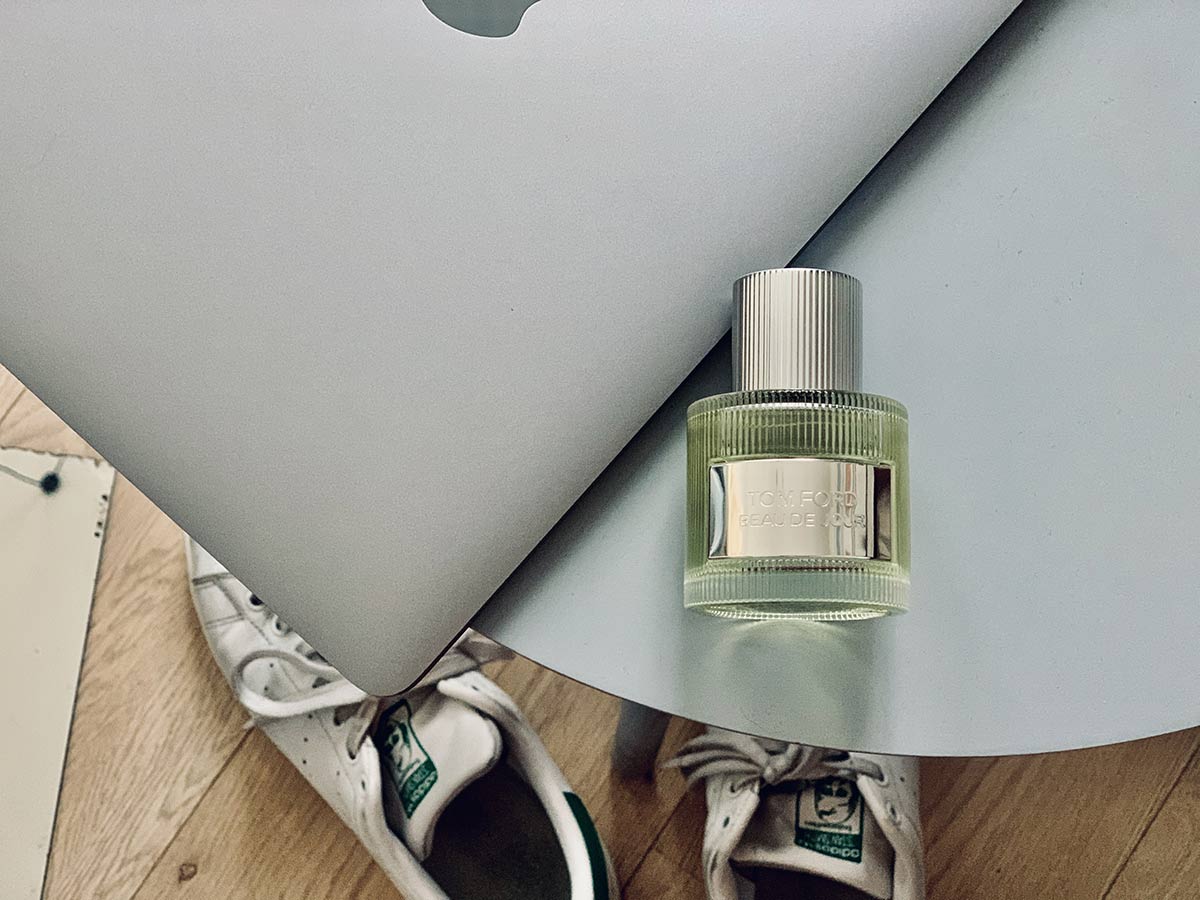 Tom Ford Beau de Jour Signature: a breath of freshness and sensuality
The famous fashion star Tom Ford has become a true reference in the world of fragrance, especially men's fragrances. His latest creation, Beau de Jour, is part of his famous "signature" collection, a guarantee of class, quality and excellence.
As always with Tom Ford, the design of the bottle is very meticulous, giving an architectural and uncluttered impression reminiscent of the shape of a chess piece. Nothing superfluous, the rendering is sober, worthy of a gentleman. A successful visual thus.
I spray this fragrance, and it immediately opens all my senses to a sensation of intense freshness, spicy and aromatic. It's a fresh opening of an aromatic fern scent with a lavender top note, followed by a heart note smelling like rosemary, geranium and mint.
My first impression of Tom Ford Beau de Jour Signature is indeed an intense freshness, very invigorating. It then gives way to a very masculine and sensual end note due to its leather notes (basil, oakmoss) enhanced with patchouli and amber, for a virile musk finish.
Beau de Jour is therefore fresh, tonic and heady at the same time, and leaves you with a very masculine and sensual note. I therefore recommend it to all men looking for a fragrance with an assertive virile character and which also provides a refreshing and invigorating effect right from the start!
Know-how and elegance according to Tom Ford
In addition to its olfactory success, this Beau de Jour Men's fragrance is also impressive for the sobriety of its bottle and its class, which has the same shape as the Ombre Leather bottle.
Indeed, the design has been thought classic, sober and masculine. First of all, the choice of colors: a sober transparent bottle and a silver plate bearing the name of the fragrance and its creator.
The cap is square or round, depending on the capacity of the bottle (100 ml or 50 ml). So classic colors, but also sober typography and shape. It's a success and it fits well with the character of this perfume!
Finally, I noticed Tom Ford Beau de Jour Signature's excellent hold throughout the day, which doesn't surprise me given Tom Ford's renowned craftsmanship, which leaves nothing to chance between the presentation, the character of the fragrance and its hold over time.
I am therefore delighted with this fragrance, it offers a beautiful freshness and pronounced masculine notes, all in a classic but imposing presentation. Perfect ally to assert your sensual and virile character throughout the day, you will not leave anyone indifferent!
It also ensures a very interesting look as a decorative element in your home (bed or bathroom) on your display. I've already adopted it, so what are you waiting for gentlemen to assert your character?
SCENT

8

FRAGRANCE HOLD

10

BOTTLE

8
Looking for a review about Tom Ford Beau de Jour men's fragrance, the couturier's signature scent? Here are all my impressions.

//php comments_template();?>