Masculine and sensual to perfection, Gentleman Society is this season's must-have eau de parfum! Its subtle yet intense fragrance is just the thing for men in search of a true symbol of self-confidence. In this article, I'll tell you more about this captivating fragrance!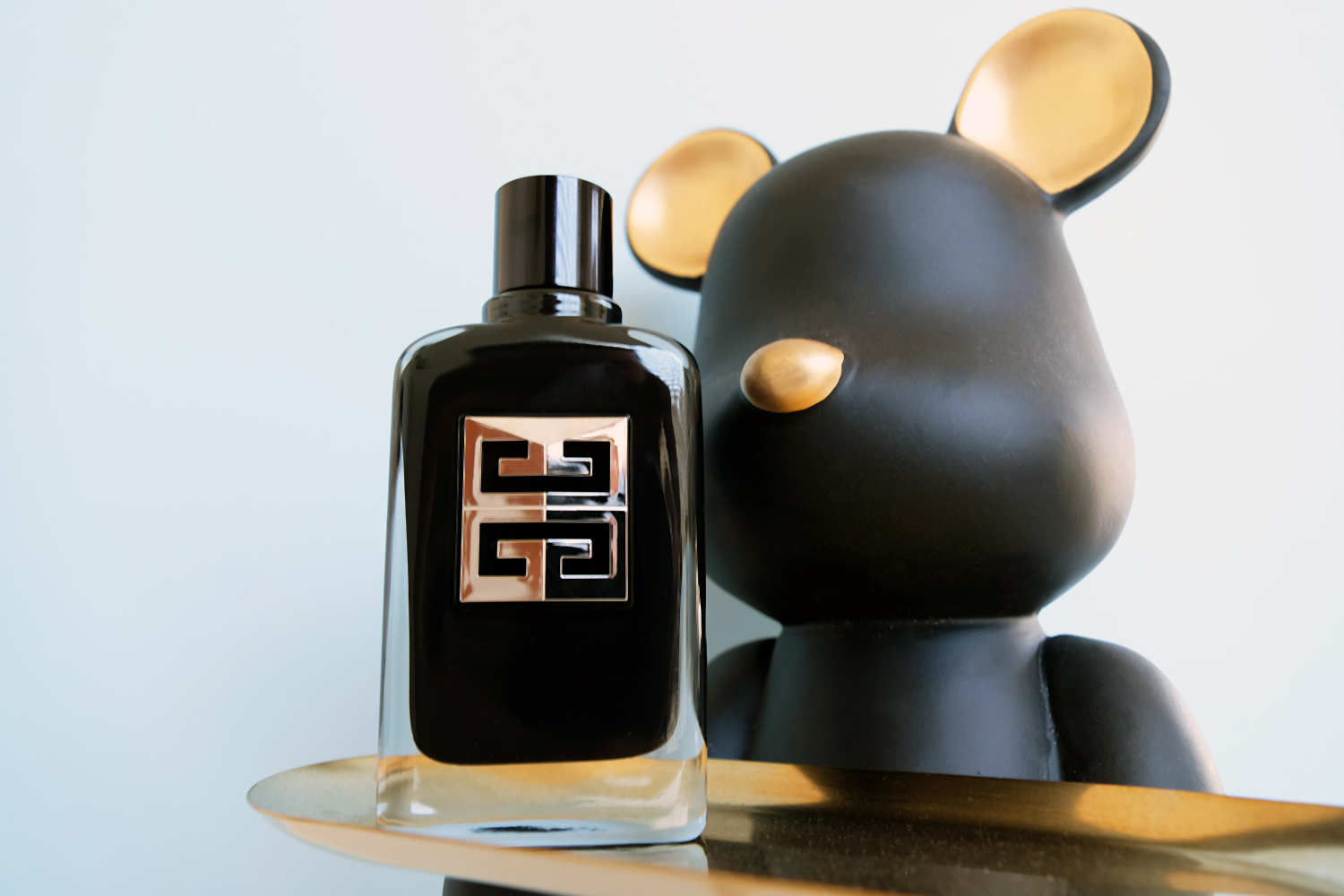 Gentleman Society: the men's fragrance that marks your presence
Gentleman Society is a fragrance that stands out as an unforgettable olfactory signature. Everywhere you go, its scent leaves a masculine trace of your presence.
With its woody, delicately spicy main notes, Gentleman Society is sure to attract attention! I also find that this vaporous effect is immediately apparent on first application to the skin, without giving the impression of a heady eau de parfum for men. And that's a good sign, because a simple veil of lightness is enough to create a sensation.
What's more, this eau de parfum for men is particularly long-lasting. In fact, thanks to its olfactory power, it gives you a distinctive, charismatic scent all day and all night long.
An intense, passionate men's fragrance for gentlemen
Gentleman Society is much more than just an intense, passionate men's fragrance; it's a true olfactory experience that celebrates the essence of gentlemen.
From the very first notes, this fragrance transports the senses into a world imbued with charm. That's why I recommend wearing it with a sober, elegant outfit such as jeans, a slim-fitting jacket and a minimalist white T-shirt. Add trendy sneakers to the look and a few sprays of Gentleman Society to complete the look.
You can also wear this fragrance with more formal, professional styles. And this versatility is its greatest advantage. To apply your fragrance, choose the right moment. Ideally, you should apply perfume to dry skin after a shower. Target warm areas of your body, such as wrists, back of lobes, elbows and neck. I also recommend spraying lightly to preserve the elegance of your eau de parfum.
When you spray Gentleman Society, you're instantly enveloped in a magnetic, seductive aura. What's more, a hint of oriental elements adds a touch of exoticism and mystery, completing the olfactory composition of this eau pour homme.
Gentleman Society is much more than a fragrance: it's a symbol of modern masculinity, self-confidence and refinement. I think it's also a tribute to men who strive for excellence in every aspect of their lives. A true state of mind!
Gentleman Society: a fragrance for men of timeless elegance
Retro, modern, street, casual, your look reflects your personality. And so does the fragrance you wear!
When you wear Gentleman Society, you're sure to stand out with your charm and class. The carefully chosen notes captivate the senses and create a refined aura that surrounds you. It's a fragrance that evokes the image of a man who has mastered the art of elegance, whatever the style of dress he adopts.
How do you know if this fragrance is right for you? Trust your initial instinct when you first smell the fragrance. If you're immediately drawn to its essences and it gives you a positive sensation, there's a good chance that this eau de parfum is right for you. But also, as you test Gentleman Society, let the fragrance develop on your skin. The top notes, those you inhale immediately, may be different from the heart and base notes, which reveal themselves gradually.
You'll also notice the bottle's symbolic design! Every detail has been carefully considered to create a unique aesthetic. Sporting a deep black lacquer, the container expresses perfection and sophistication. Givenchy's 4G logo in silver metal adds the prestigious touch of the emblematic fashion house.
Bottom line
Gentleman Society Eau de Parfum for Men is the epitome of masculine intensity. With its woody, spicy and oriental accords, the fragrances let you leave a distinctive mark: your own. Whether for formal occasions, romantic evenings or business meetings, I recommend this timeless fragrance without hesitation!
SCENT

10

FRAGRANCE HOLD

10

BOTTLE

10
Gentleman Society fragrance for men! An eau de parfum with woody, bewitching notes for a masculine, elegant and singular allure!