Proper skin cleansing is important. And you know it. But with so many products available, you need to make the right choice to find the perfect cleanser for your skin, especially if it's sensitive. So I tested Dr Jart+'s Micro Foam (Dermaclear) for you.
A laboratory at the cutting edge of research
Dr Jart+ (Doctor Joint Art) is a Korean brand that has rapidly conquered the world of cosmetics. Its primary aim: to gently purify the skin and make it more beautiful.
Team members combine modern science with traditional knowledge to create specific and, it seems, effective products. The laboratory provides a targeted response to every problem. Its best-known range is Cicapair, which deeply repairs damaged epidermis.
If you take a closer look at the products and their ingredients, you'll discover plants used for millennia by Asians and more modern ingredients that are now recognized by science.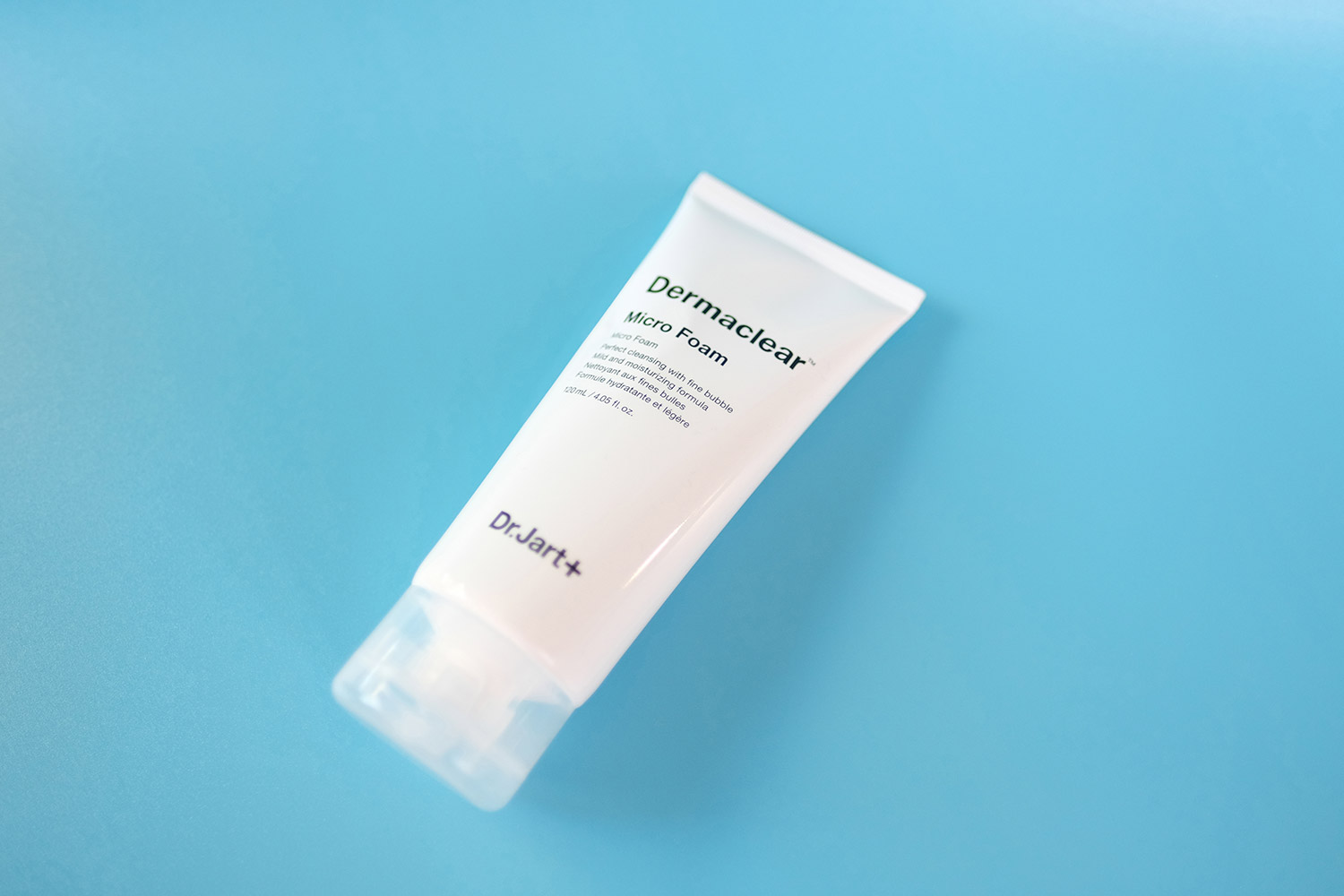 A quality gel cleanser?
From cleansers to classic and targeted skincare products, the brand offers women and men quality ranges. I recommend that you try out the brand's products. For men, for example, I recommend a cleanser with fine bubbles that is suitable for everyone, so it will be highly effective and gentle for skin without problems.
On the tube, it says that the formula is light and moisturizing, which is generally suitable for male skin. I obviously took a look at the composition. There are various minerals, hydrogenated water, soothing herbs and panthenol.
The minerals provide the epidermis with everything it needs to nourish it deeply and restore its radiance. Hydrogenated water, meanwhile, is increasingly recognized as an elixir of youth for the skin. Enriched with oxygen, this water plays a major role in countering the effects of free radicals. It is therefore a powerful antioxidant. But this water also acts on hydration, imperfections (mainly acne) and pigmentation spots. It's also a good anti-ageing agent and an excellent sun protection. Finally, water can also soothe sunburn and sensitive skin.
Panthenol is another name for provitamin B5. It's a high-performance moisturizer, as well as a recognized skin repairer and soother.
The plants used include grapefruit, Scots pine essential oil to purify the epidermis, bergamot, pelargonium, lavender and sage, which act as a revitalizer, antioxidant and purifier. The product can therefore be used even if you have oily skin, as it will rebalance sebum production.
According to its creators, the skin is perfectly moisturized, repaired and cleansed.
How do I use it?

Dr Jart+'s Micro Foam gel can be used every day, but as it is very effective at regulating sebum, some skins may be too dry. In this case, you'll need to reduce your use (it's up to you).

You don't need much product for each wash. I recommend using it in the evening to remove all the nasty traces of pollution accumulated during the day. The advantage is that your skin can benefit from the gel's advantages all night long.

A hazelnut-sized amount is generally enough to cleanse the skin thoroughly. The texture is creamy and soft. Apply the product to damp skin and gently massage it into a lather. Rinse with clean water.

The scent is discreet, very fresh, with a hint of lemon. The skin is particularly well cleansed and soft. Oily skin is rebalanced and no longer shiny.

In short, this product keeps its promises and remains a basic cleanser. What's more, it's ideal for male skin. Even the scent is not too "feminine". So it's an excellent choice, especially as it's not very expensive.

Test and review Dr Jart's Micro Foam cleanser with fine bubbles, I tell you all about this Korean product.