Masks are a good alternative for damaged skin. If you want to give your skin a boost, especially your face, this mask will certainly help. Designed by the brand Kiehl's, it aims to deeply clean the pores of your skin. Its composition and actions promote better regeneration of your skin and effectively contribute to its hydration. I tell you more!
The KIEHL'S brand
KIEHL'S is an experienced brand since it was founded about 165 years ago by Aaron Morse in New York. It defends an eco-responsible policy since it is committed to sustainable development. Its products are indeed designed with quality of life in mind, using sustainable and recyclable materials. Most of their products contain renewable raw materials.
The brand's goal is that 100% of KIEHL'S products are made from recyclable materials. KIEHL'S is also strongly committed to humanitarian causes by financially supporting associations around the world. This brand is particularly rich, as it brings together cosmetic, medicinal, pharmaceutical and vegetal knowledge.
The composition of the mask
The Kiehl's Rare Earth Deep Pore Cleansing mask follows the values of the brand that designed it, as it is composed of natural products of reference, namely avocado, honey, oats and clay. The benefits of these natural ingredients are undeniable.
Avocado is rich in nutrients. It helps to nourish, moisturize, and even heal the skin. As for honey, it has anti-bacterial properties that help purify the skin. It absorbs excess sebum from the skin's pores. The proteins of the oats will, as for them, come to hydrate and nourish the epidermis. It has anti-inflammatory and anti-redness properties. The clay allows to regulate the excess of sebum and to eliminate toxins and other impurities contained in your skin.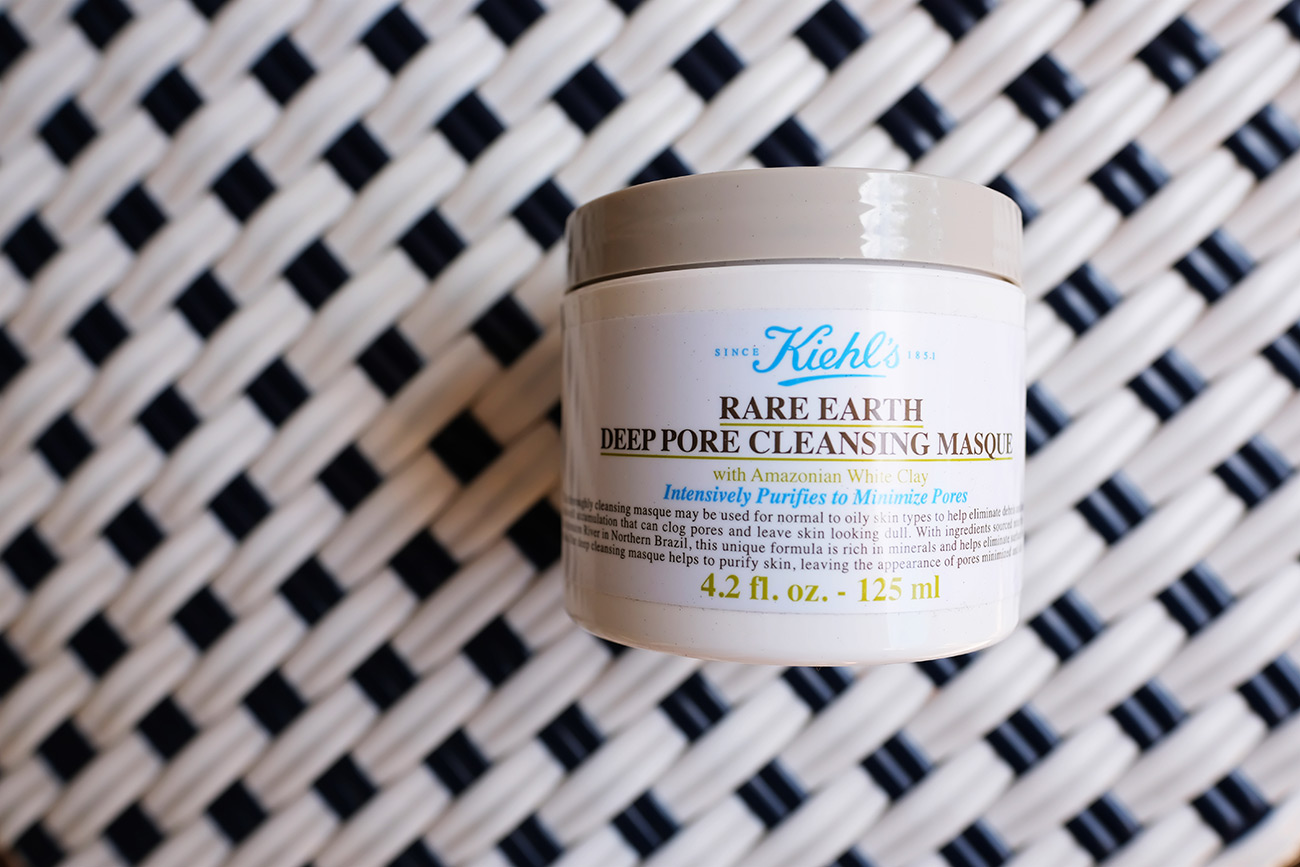 The benefits of a mask
The mask goes back to ancient times. The cosmetic mask was created thousands of years ago. Cleopatra used this beauty ritual for a long time, concerned about her appearance. It allowed her to prevent the appearance of wrinkles and to give her skin an anti-oxidant action.
Doing a face mask contributes greatly to improving the general appearance of your skin. Indeed, its virtues are numerous and it allows especially to extract any type of impurities. It can be an excess of sebum, blackheads, or a dull complexion. Most of the imperfections disappear, or diminish if you remain regular. The mask will then unclog the pores and deeply nourish the skin. This treatment will give a real radiance and vitality to your skin.
Deep cleansing
The Kiehl's mask is specially designed to deep clean your skin. The natural ingredients in the mask help to do this. It is gentle on your skin and maintains it in a natural way.
The facial mask is a layer of natural and/or cosmetic products that is applied to all or part of your face. Its primary function is to introduce active substances into your skin. Visually, it will form a film on your skin while covering it. It is the products applied under the mask that penetrate the skin. The mask therefore has a cleansing and protective effect.
The right gestures

To get the most out of your face mask, I advise you to apply it carefully. First, remember to clean your skin properly.

Then, exfoliate your skin according to your skin type. This step is essential. Indeed, it allows to prepare the skin to the application of the mask. This exfoliation will release toxins and skin and allow the mask's active ingredients to penetrate. Then use a thermal water or any lotion that soothes the skin.

Then apply the mask to the entire face. However, you can spread it mainly on the areas to be treated. Leave it on for the time indicated.

Here is a mask from Kiehl's that will deeply cleanse your skin, find out the full review!