I was compensated for this post. This post also contains affiliate links and I will be compensated if you make a purchase after clicking on my links
What is Lumin Skin Care?
Your skin is the largest organ of your body, yet some men equate its care to simple vanity. At least they used to. Now, any man in the know, knows it's more than okay to not only care for his skin, but to level up its appearance.
Gone are the days of using a bar of soap, a drugstore face wash, or whatever you might have lying around the shower. Instead, the modern man utilizes brands built on science and technology to deliver the best possible ingredients into an effective skincare regimen for men.
In this review, I take a hard look at Lumin Skin Care — a no-nonsense line of premium products designed specifically for men. Its elegantly designed products tackle the skincare issues most men face; whether that be acne, the signs of aging, dryness/oily skin (as for me), or sun damage, Lumin Skin Care has a product to combat it.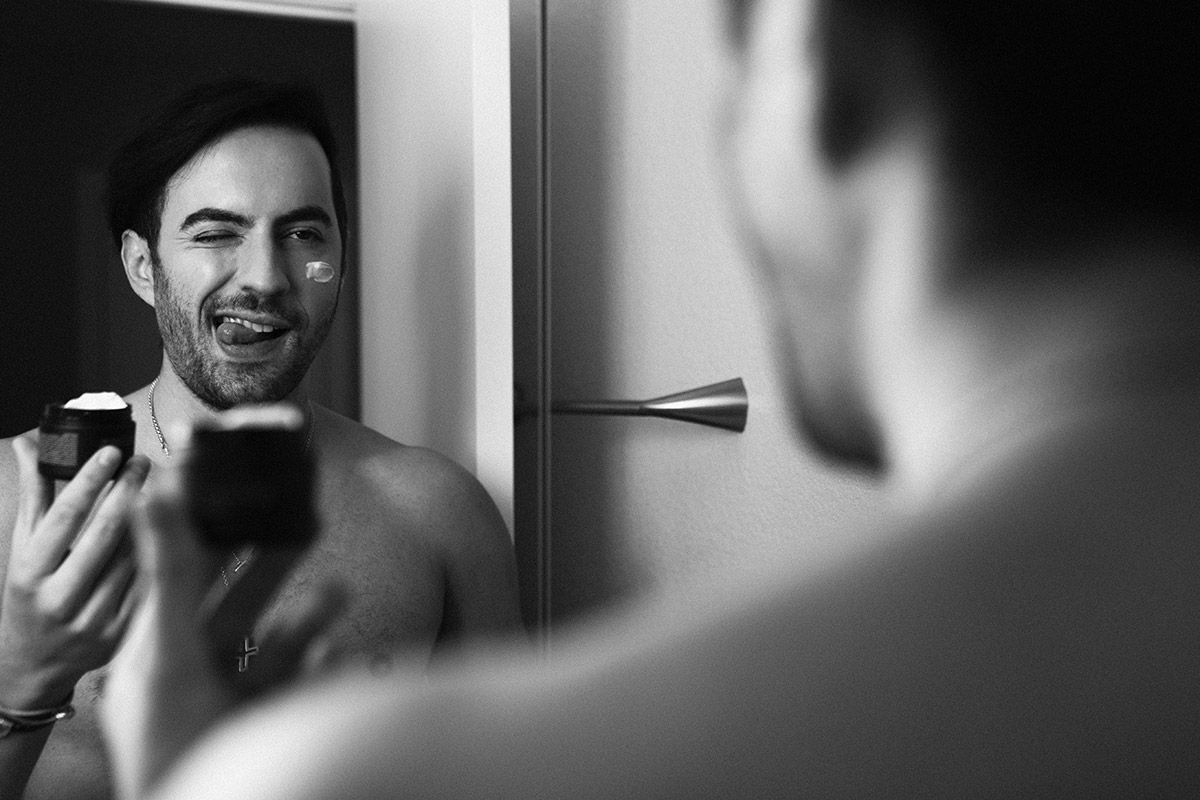 Men in particular have distinct differences in their skin, as compared to women. Thicker and less penetrable than the skin of women, men also have to work around beards, 5 o'clock shadows, and razor burn.
Throw in a few problem areas like dark circles or inflammation from environmental pollution and you've got skin that is in need of its own unique formulations. Lumin Skin Care has dominated this field. Below, I'll detail a few of their star players that I tested. But be sure to check out their site for more options—one of their selling points is individualizing routines for their customers.
Reload Exfoliating Rub
Washing and moisturizing your skin is a good basic first step, but if you really want your products to perform at their best, you'll need to exfoliate your skin first.
Just as you wouldn't treat a lawn before raking away leaf litter, your skin is best primed to absorb any applied products only after layers of dead skin are routinely removed. Utilizing a blend of charcoal and rosemary extract, the Reload Exfoliating Rub can be used weekly to gently undo years of neglect, and in turn, reduce clogged pores and scarring.
No-Nonsense Charcoal Cleanser
The No-Nonsense Charcoal Cleanser is one of Lumin Skin Care's star products. Capable of detoxifying the skin and breaking down oil, dirt, and unclogging pores to boot, activated charcoal is one of the best natural cleansers out there.
It won't strip your skin like other cleansing products, and is gentle enough to be used twice daily.
After consistent use, you'll notice an improvement in both your skin's tone and texture. Add it now to your daily routine, guys!
Ultra-Hydrating Moisturizing Balm
Moisturizing is a step many men skip, but it is just as important as cleansing. A solid moisturizer does more than make your skin look and feel good; it actually helps the skin perform its most basic function—being a first-line defense against environmental aggressors.
Well-moisturized skin requires little other intervention by supporting a healthy lipid barrier. Lumin Skin Care's Moisturizing Balm is specifically formulated to calm the ruddiness a man's face can have.
Dark Circle Defense
The single most effective thing a man can do to improve his appearance—and specifically, to appear younger—is to focus on the eyes.
The delicate skin around the eye is much thinner than the skin on the rest of the face; therefore, it gives away your age, sleep habits, and stress more than any other area. It also demands its own product formulation. The Dark Circle Defense makes use of vitamins and caffeine to give your eyes a refreshing boost.
Anti-Wrinkle Defense
Ironically, the one thing people equate with health and vigor is tanned skin. Unfortunately, each and every exposure to the sun's rays leaves lasting damage, which often goes unseen until middle age.
While preventing such exposure is the best way to avoid wrinkles and sun damage, almost everybody has some catch-up to do in this area.
The Anti-Wrinkle Defense is a serum loaded with vitamins proven to combat free radicals, which in turn diminishes the appearance of fine lines, dark spots, and other signs of aging. Applied just before bed, you'll awaken to a younger, brighter you!
Conclusion
In a world where we are now inundated with skincare choices and slick marketing, rest easy knowing that Lumin Skin Care is a proven brand. With skincare, you get what you pay for, and if the face looking back at you in the mirror is not reflective of the way you feel, it's high time to up your hygiene game.
If you wanna try Lumin for yourself, use the link below and my coupon REEAD15 to get 15% OFF on your order! Ends 06/30/21.
Order now and get 15% with my coupon REEAD15Click here and save money !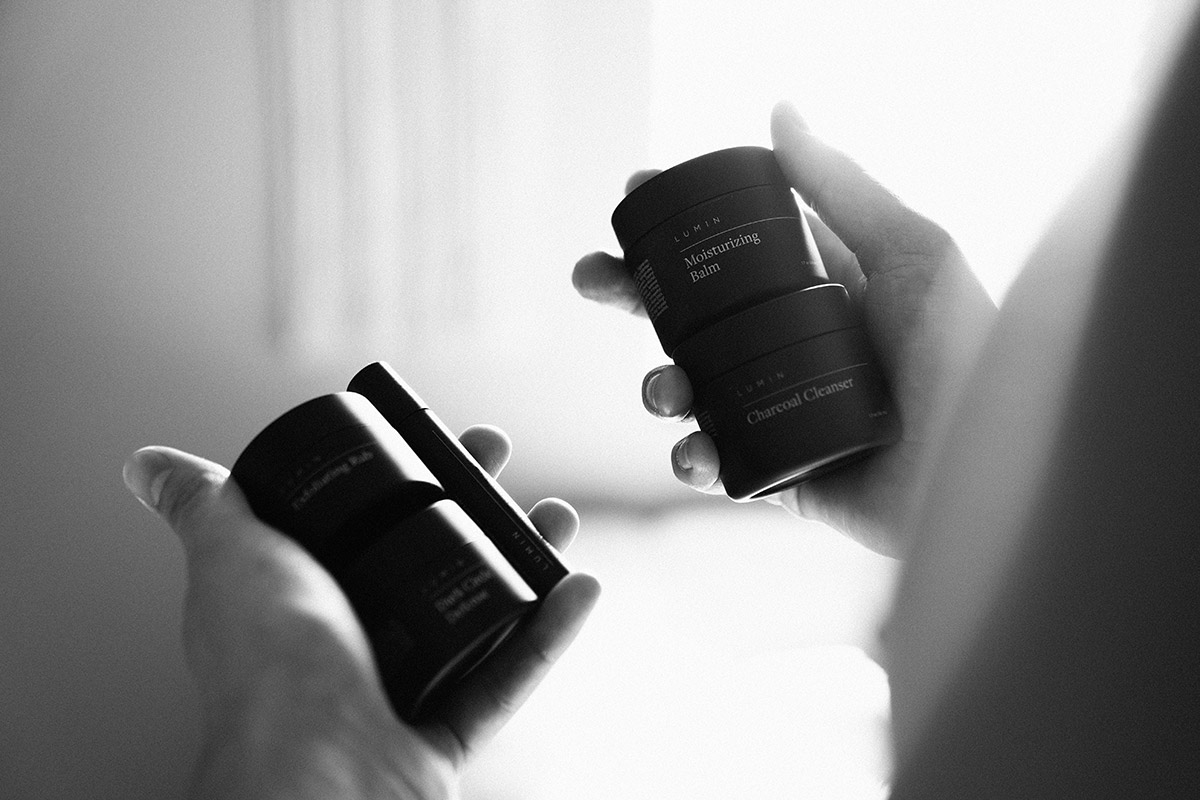 No matter what your skin type, every man should take care of it! Here my Lumin Skin Care Review to help you choose a routine.

//php comments_template();?>