Summer and winter alike, sometimes your skin feels tight and dry. This discomfort has an explanation: your skin is thirsty. Whatever your skin type, dry, combination or oily, it suffers the effects of the weather, air conditioning, stress and the passage of time. There is a wonderful and innovative cream to relieve your skin.
It's called Dr. Jart+ Ceramidin Cream Nourishing Cream, an innovative and skin-friendly product. It is the star of Korean cosmetics founded by a dermatologist supported by a team of dermatologists. I tell you everything!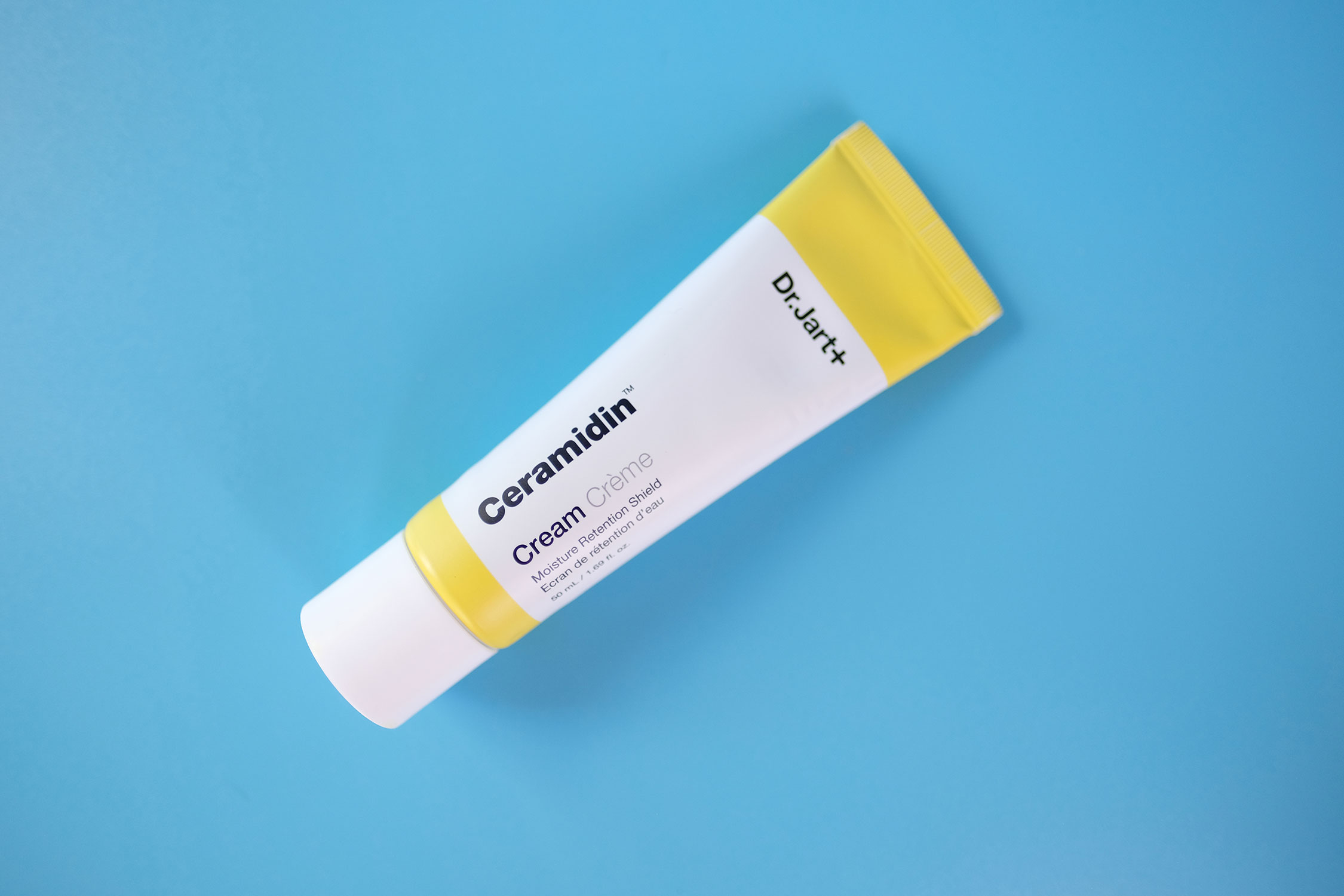 The atypical packaging of Dr. Jart+ Ceramidin Cream
The design suggests a balm straight out of an apothecary's shop from the early 20th century! At first glance, it looks more like a medical cream than a beauty product. This could put some people off.
As we often say, appearances are not enough! The simplicity of this pretty yellow and white tube and its coordinated packaging brings a nice offbeat side. One thing is sure: the cream will not go unnoticed in a bathroom, no risk of confusing it with another! With its practical format, this cream slips easily into a bag or a case.
Last update on 2023-11-30 / As an Amazon Partner, I make a profit on qualifying purchases./ Images from Amazon Product Advertising API
The innovative composition of Ceramidin Cream
Ceramidin Cream is based on a complex patented by Dr. Jart composed of 5 ceramides. Ceramides are lipids naturally present in your skin. They allow to create a cutaneous barrier. It is thanks to ceramides that our skin remains hydrated. Various factors cause a decrease in ceramides in our skin: pollution, UV, cold, air conditioning, age, intense stress, etc. This deficit leads to dryness and loss of elasticity of the skin.
The decrease in ceramides can also cause various reactions such as redness, eczema, acne, etc. The composition of Dr. Jart's Ceramidin Cream allows the skin to remain hydrated throughout the day by restoring the skin barrier and protecting it from external aggressions.
This is made possible thanks to its super components
5-Cera Complex(TM)
the lysate of ferment bifida
beet and hyaluronic acid
soothing agents (adenosine, karate butter, algae extracts)
The silky texture of Dr. Jart+ Ceramidin Cream
Dr. Jart's Ceramidin Cream is silky without being shiny, greasy or sticky. Once applied, the balm quickly penetrates the skin, leaving a very pleasant sensation. The cream hydrates the skin almost instantly. Exit the feelings of tightness! Good point for it, it does not leave greasy traces on the fingers as some creams.
You can do without it throughout the day. For an effective use, it is advised to heat the Ceramidin Cream with your hands and to apply it then gently to your face by pressing a little for an optimal absorption. You can also use the other products in the range: Ceramidin liquid (tonic lotion), Ceramidin serum and masks.
The delicate scent you will love!

Neither too accentuated nor too discreet, the scent of Ceramidin Cream is just like the product: unique. It brings a fresh, green side with small notes of lemon and licorice. I assure you that this fragrance will not leave you indifferent! The scent is similar to all the products in the range. However, the smell might surprise or displease you. It's all a matter of taste. But I reassure you, like all the face creams for men: it fades away quickly after application.

My full review of Dr. Jart's Ceramidin Cream! Ready to get a nice skin guys ?