Normal to oily skin is somewhat of a poor relation in the field of dermatological and cosmetic care, as it is generally considered the least problematic. Furthermore, they are neither so dry as to need maximum hydration and protection, nor so oily as to require frequent mattifying and refreshing treatments.
So we often think that they don't really need regular care. And yet, I can only advise you to pamper them! In order to maintain a healthy dermis, it is important to pay special attention not only to its cleanliness, but also to its water balance, in order to keep its elasticity and softness, in short to keep a baby's skin longer!
And for this, I reveal you a secret: the brand Kiehl's conceived a special cream gel whose instantaneous refreshing effect will amaze you gentlemen!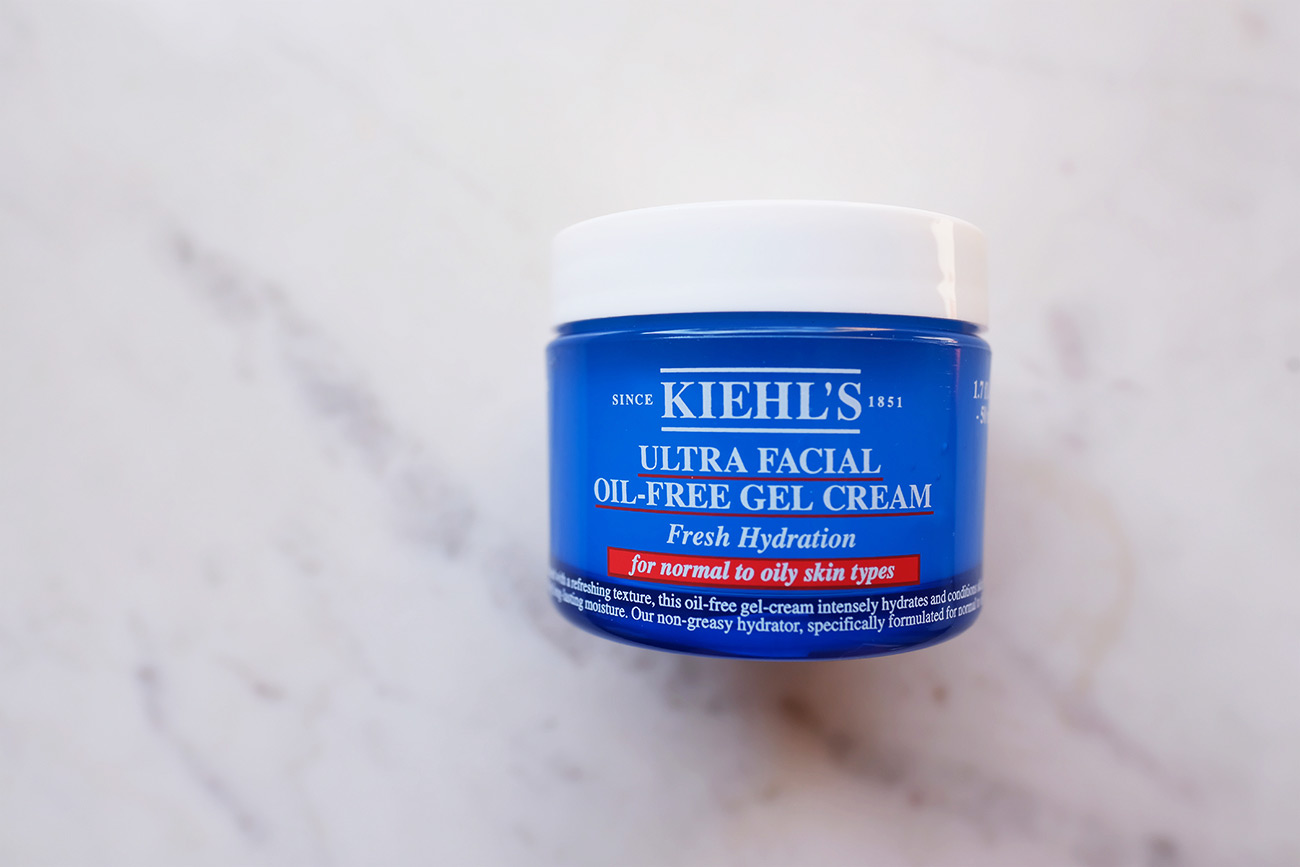 A very effective care for men
People often think that oily skin doesn't need to be moisturized because it is already naturally moisturized. On the contrary, we tend to want to reduce its shine, which is sometimes annoying on a daily basis, by resorting to repeated cleansing. The more we try to eliminate what we consider to be an unpleasant excess of oil, the more the skin feels attacked, dried out and produces sebum in order to regain its natural balance. So it's the opposite effect that you'll get if you don't choose the right care or beauty hygiene! But I have the solution!
Read also Dior Homme Dermo System: Review of the toning moisturizing emulsion
Kiehl's Oil-Free Moisturizing Gel Cream for Normal to Oily Skin combines all the ingredients of an expert skincare product with nourishing and mattifying effects, without weighing it down. Its main advantage: it provides perfect hydration of the skin for 24 hours while helping to reduce excess sebum. The shine of the dermis is thus controlled, the complexion is healthy, fresh and breathes all day long. Moreover, another of its benefits is the visible reduction of the pores which allows the skin, on the long term, to have a refined grain and a smoother touch.
A natural and respectful composition
Kiehl's experts have found the ideal formula to provide both freshness and hydration while limiting the risk of allergies. Non-comedogenic, fragrance-free and devoid of any controversial substances such as parabens or silicones, its composition is based on a combination of ingredients of natural origin.
Its key elements: antarcticine, a protein with anti-freezing properties, even in extreme conditions, which also helps fight against skin dryness, and Imperata Cylindrica, a plant whose roots have been known for centuries for their highly moisturizing properties, as well as for their ability to support the natural synthesis of collagen in the skin, thus giving it better vitality and elasticity over time.
An everyday companion

Since its creation in 1851, Kiehl's has been committed to providing the public with products made from natural ingredients that have been scientifically proven to be effective. With its expertise in cosmetology, it has set the bar very high with this moisturizing gel.

Indeed, it has passed all the most demanding clinical tests, in the most extreme conditions, from hot and dry deserts to more humid environments or even atmospheres saturated by pollution. Unquestionably, it manages to keep the skin at an incomparable level of hydration and freshness.

Result: a balanced, protected and soft skin, without fatty effect. Moreover, its fast absorption makes it possible to apply it daily, morning and evening, to a cleaned skin. This last asset makes it an ideal companion that I strongly invite you to have in your beauty kit at all times!

What else can I add to convince you to adopt it immediately?

Get oil-free skin, glowing skin with the new formula of Kiehl's Ultra Facial oil-free Gel Cream for men.