If you travel a lot and book a lot of hotel rooms, you've undoubtedly heard of certain loyalty programs.Do you prefer high-end hotels? Have you heard of the World of Hyatt program?
A hotel chain that travelers need no introduction to
With numerous hotels around the world, the group has made a name for itself with its top-quality establishments. The loyalty program was launched in 1987 under the name Hyatt Gold Passport. Thirty years later, it has been renamed World of Hyatt and offers a range of benefits to its members.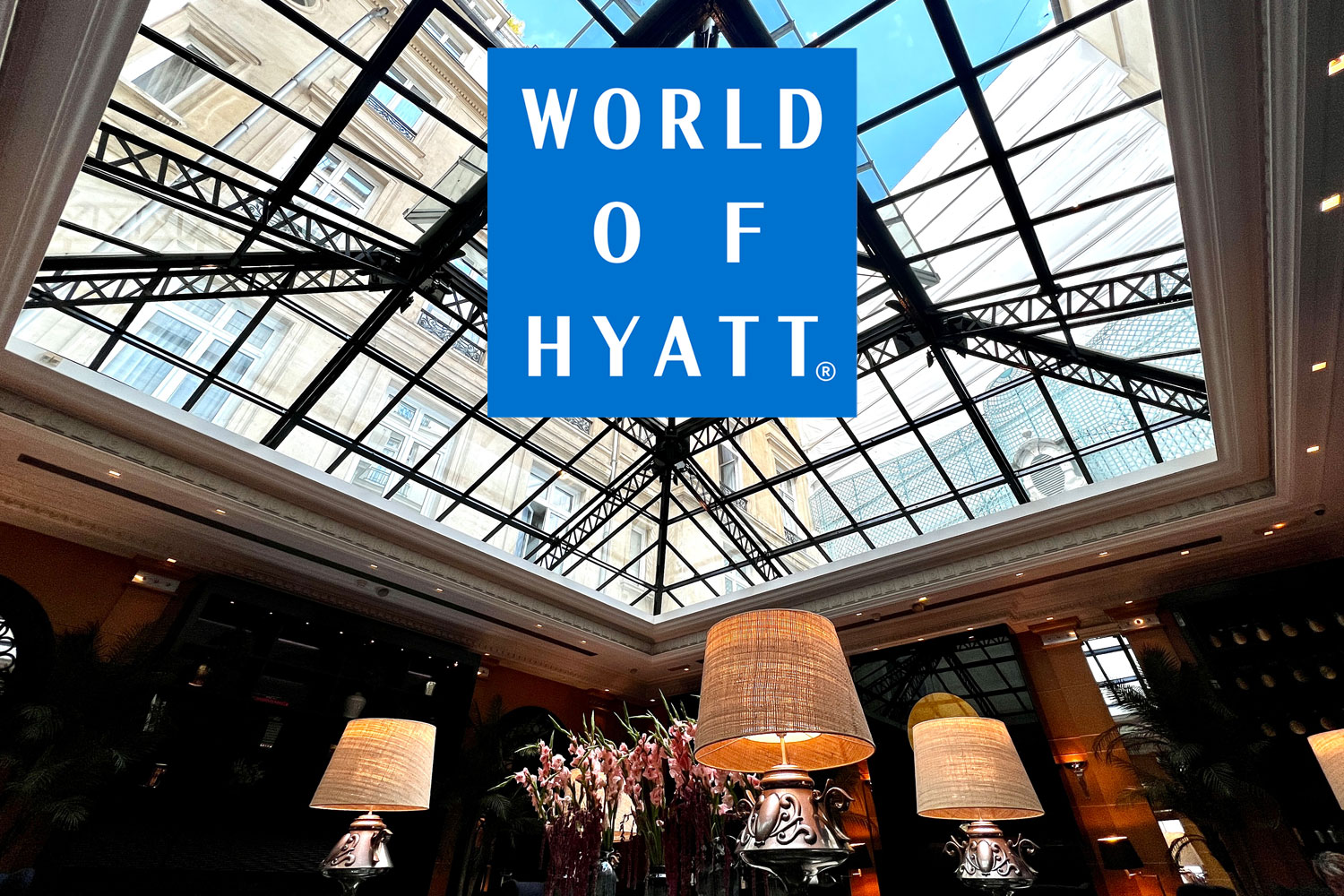 How do I join World Of Hyatt?
Before we look at these benefits, let's take a look at how to join the program. First of all, membership is completely free. It can be done online (via their website). It is also possible to become a member of the program by subscribing to one of the group's credit cards.
Once you have registered, you will immediately receive a membership number. You'll need to quote this number every time you make a reservation in order to benefit from the program's advantages.
The different levels of World Of Hyatt membership
There are different levels of membership in this program:
Basic (Member)
Suitable for everyone, with no minimum night stay. It's totally free.
Discoverist
People who have booked more than 10 nights (or 25,000 points) can become Discoverist members.
Explorist
From 50,000 points (or 30 nights), you become an Explorist. This corresponds to the Elite level.
Globalist
From 60 nights booked (100,000 points), you'll be a Globalist.
Lifetime Globalist
The "elite of reservations", the Lifetime Globalist has over a million points.
How do I earn points?
Obviously, the easiest way to earn points is to stay in one of the group's rooms. You'll earn 5 points for every dollar you spend on room reservations. You'll get 4 points for purchases made in group stores and 2 points for incidental expenses (meals, spa, fitness, affiliated transport, etc.).
Please note: you won't earn points if you make your reservation via a third-party site. Keep this in mind to avoid disappointment.
Various purchases are not eligible for points, such as money you spend in hotel casinos, tips, gift cards or various service charges and taxes.
Where can I take advantage of these benefits?
This question undoubtedly came to mind when you read the registration terms and conditions. The program is valid at various Hyatt-affiliated hotels. To name just a few (there are 16 in all): Alila, Hyatt Ziva, Joie de Vivre Hotels et resorts, Miraval, Hyatt Regency…
The brand boasts over 900 establishments (resorts, wellness centers, "simple" hotels) worldwide, so you'll have plenty to choose from. And it's a reasonable choice for your vacation or business trip. After all, Hyatt hotels can be found almost everywhere.
Program benefits
I won't keep you waiting any longer. Let's see what you can get with this program. These benefits depend on your level.
You earn points
First of all, the points you earn depend on your level:
If you're a Member, you earn 5 points per room reservation
Discoverists earn an additional 10%
Explorists get 20% more
Globalists get an extra 30%
Above all, points earn you free nights at Hyatt Group hotels worldwide. You can also get member rates at the SPA, for example.
Free water in your room!
All program members except Members benefit from free bottled water (which is very useful in some very hot parts of the world!) as well as Premium Internet access.
Upgrades are possible!
Upgrading to a higher category room is also possible for members (except Members). The highest levels enjoy VIP check-in (faster formalities, at a reserved counter). They can also take advantage of late check-out (up to 2pm).
Free plane tickets!
You can also redeem your points for miles on 25 airlines, or rent a car for less from Avis.
What's more, Discoverist, Explorist and Globalist members are also entitled to AAdvantage® Miles bonus points from American Airlines on all hotel nights! So you earn Hyatt points and American Airlines miles at the same time – how nice is that?
Other benefits
Inveterate globetrotters (Globalist) can enjoy other benefits. For example, rooms are available 48 hours in advance, free of charge. Free parking is provided for free nights. If they wish to arrive earlier than scheduled, they have priority access to available rooms. They can also pass on their benefits to one of their guests.
In addition to the World of Hyatt program, this loyalty offer can also earn Milestones. These rewards are available for stays of 20 nights or more. It is then possible to earn bonuses every additional 10 nights.
Depending on the number of nights accumulated, Milestone rewards include access to the Club lounge (35,000 points), an extra free night for stays of 50,000 points or more (1 to 4-star establishments), a $100 gift card for stays of 65,000 points or more, and two free upgrades for stays of 80,000 points or more. Above 100,000 points, it's possible to get a free night in a 4-star establishment.
Do you have enough points to get what you want?
If so, it's time to redeem. Count on 5000 points to get a night in a standard room or 8000 for a standard suite in a category 1 hotel. For a category 5 room, you'll need 20,000 points for a standard room and 32,000 points for a standard suite. The group's luxury establishments obviously require more points. You'll need 45,000 for a free night at the Miraval, for example.
When you book your stay online, be sure to enter your membership number, as I mentioned above. You can then indicate that you wish to benefit from your advantages. The same goes for upgrades and other benefits. You can also take advantage of them once you're on site (restaurants, activities, meetings…).
A few important rules
If you don't use your loyalty account for 24 months, the points in your account will expire. To avoid this, you can exchange your points, give them to another member of the program (I don't need to tell you that it's better to give them to a friend or family member!), buy points…
Good to know
The partnership with the MGM Resorts group ends in October 2023, to make way for Marriot Bonvoy, which becomes MGM's partner.
A final word

The World of Hyatt loyalty program offers many advantages, even if you're not an expert in long-haul travel. Your level is re-evaluated every year, except for Globalists who have accumulated over a million points. In that case, status is for life.

I'm sure I'm repeating what's been said everywhere, but this is the best loyalty program on the market today. It's easy to use and reliable, and above all allows you to benefit from free nights at various top-quality establishments around the world.

I should remind you, however, that the number of establishments in the group is still much lower than that of other chains (900 compared with, for example, 9000 for the Windham group).

Would you like to find out more about the Hyatt hotel group's loyalty program? Click here!