Marriott Bonvoy is the name of the loyalty program of the Marriott hotel group. If this name doesn't ring a bell, you should know that this is the parent company of the most prestigious hotels, including the Ritz-Carlton and Sheraton hotels. Find out what the Marriott Bonvoy loyalty program is all about, and step into the world of ultra luxury.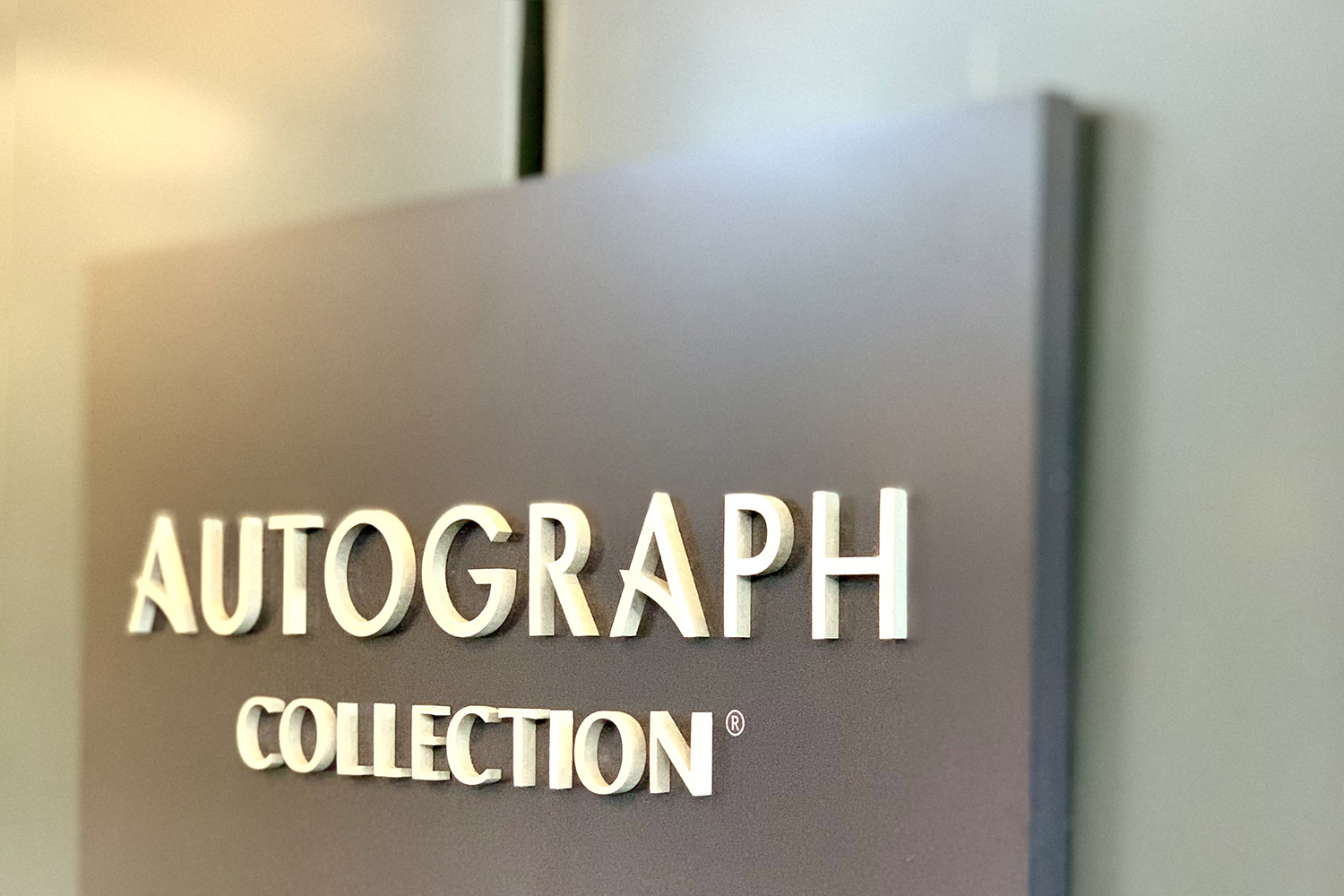 Sign up for the Marriott Bonvoy loyalty program
The registration to the loyalty program is done directly on the internet. It is free and fast. Once you are a member, you can start collecting loyalty points, which you can then use as you wish. Points are automatically accumulated when you book a stay in one of the group's 7,000 hotels, or a flight on one of the 40 partner airlines. They can then be used to access exclusive benefits, which I'll talk about later.
Thousands of eligible establishments, all over the world
By becoming a Marriott Bonvoy member, you gain access to more than 7,000 hotels around the world, and benefit from the privileges associated with your status on some 40 airlines.
The number of points earned on your stays depends directly on the amount spent on your stay. In addition, there is a Bonus percentage, which can be as high as 75% for the most active members. So remember to check on your next vacation if the hotel and airline are eligible, and confirm your reservation with your Marriott Bonvoy membership number.
Use your Marriott Bonvoy points as you wish
The points you earn on your stays at eligible properties can then be spent as you wish:
Discounts on your next stay
Free nights
Upgrades
Purchases at the Marriot online store
Transfer of points to airlines such as Delta Skymiles
You will find trendy products in areas as varied as electronics, fashion… Hundreds of brands are available for Marriott Bonvoy club members: home furnishings, DIY, luggage… anything you may need, whether traveling or at home, can be ordered and delivered using your loyalty points balance, helping to increase your purchasing power while traveling and staying in first class.
Loyalty points earned can also be used to participate in auctions, to gain access to events with limited seating, such as exclusive concerts, or world-class sporting events where tickets are usually unavailable.
Finally, Marriott Bonvoy members will also be able to use their points balance to travel on partner airlines, as well as to rent a car upon arrival at the airport. Hertz and Sixt have joined the numerous partners around the world, to offer even more comfort to a demanding clientele.
You may also like Marriott Bonvoy Points: How Do I Buy and Maximize Them?
The world of luxury for individuals and professionals
The Marriott Bonvoy loyalty offer is aimed at all travelers and lovers of luxury stays. Globe-trotters, romantic explorers of exotic lands, businessmen on official trips… Individuals and professionals alike are offered the same benefits, based on a hierarchy of membership that depends on how regularly you stay in eligible establishments, but also on the amount of dollars spent in partner stores.
Program Elite Status and Lifetime Benefits
All newcomers to the Marriott Bonvoy loyalty program are granted membership. It offers free in-room broadband access, quick check-in on the mobile app, free nights, and most importantly, great rates as benefits. You will keep your membership status for up to 9 nights per year in a partner hotel. Beyond that, you'll have access to higher statuses, which offer even more benefits and multiply the points earned through your eligible spending:
Silver Elite (10 or more nights per year)
Gold Elite (25 nights per year)
Platinum Elite (50 nights per year)
Titanium Elite (75 nights per year)
Ambassador Elite (from 100 nights or $20,000 spent)
Among the benefits available to Elite members are late check-in and late check-out, 24/7 assistance, guaranteed availability even for last-minute bookings… But also points bonuses up to 75%, upgrades, access to VIP lounges, even more attractive rates, and finally, access to the Ambassador service. The list is long, but available on the group's website.
To take the member benefits even further, Marriott Bonvoy allows Elite members for several years, under certain conditions, to enjoy their Elite status for life. This part of the loyalty program, called LifeTime Elite, is available after several consecutive years of Elite status with a certain number of eligible nights during those years.
Once LifeTime Elite status is granted, the member will enjoy all of its benefits while having the opportunity to accumulate even more loyalty points, which become imperishable. A great gift to reward long years of loyalty and trust towards the hotel chain. The list of conditions and other advantages is also available online.
Event planning: combining pleasure and work
More than just staying in their luxurious establishments and enjoying VIP benefits, the Marriott Bonvoy program offers you the possibility to organize events, professional or not, and to earn maximum loyalty points. For a meeting, a board meeting, or simply a family event like a wedding, everything is available to members to organize a memorable event under the sign of luxury: professional teams for logistics and equipment, and especially a mobile application dedicated to the management of your event. All expenses related to the event will earn you loyalty points, which you can then convert into exclusive benefits.
Marriott Bonvoy Moments: access to the most exclusive events
As a member of the Marriott Bonvoy club, you'll finally have access to a wide selection of events and activities that are usually unavailable to the average traveler. VIP tickets to concerts or sports events, private dinners with the most renowned chefs… But also invitations to masterclasses and meetings with celebrities, the Marriott Bonvoy program opens the doors to luxury entertainment for its most loyal members.
Should you join the Marriott Bonvoy loyalty program?

Since enrollment is free, the question of enrolling in the loyalty program doesn't even arise. Since the benefits offered to members are valid from your first reservation at a partner hotel, I recommend that you finalize your enrollment just before you start your vacation search.

The Marriott Bonvoy program is for you if you are attracted to the glitz and glamour of hotels and palaces. If for you, the word vacation invariably rhymes with the words comfort, experience and exoticism.

Of course, unless you are a professional who is used to traveling and staying in 5-star hotels, it will be difficult to reach the highest status, especially that of Ambassador. However, once again, the free offer allows immediate access to the advantages offered to new members, making the search for your future destination all the more interesting.

Marriott Bonvoy, the loyalty program of the Marriott Hotel Company, allows its members to stay in luxury hotels while enjoying exclusive benefits