You plan to make your Californian dream come true and spend a week in Los Angeles, the sublime city of angels? I will propose you a program to help you save time in the organization of your stay!
Why visiting Los Angeles?
We all know Los Angeles by heart! Through movies and TV shows, we could visit every corner of the mythical city. But is it really the real city? Of course not! Spending a moment in LA is different than watching pure images.
So, why not break your piggy bank to see with your own eyes what it's like? Strolling on the famous Walk of Fame, taking pictures of the world famous white letters, strutting (or not) on the equally famous beaches (Malibu first), attending a basketball competition and cheering on your favorite NBA team (the Lakers, of course) are just a few ideas of what you can see on site. Not to mention a unique atmosphere, both a huge city and a small town, and an incredible climate where the sun reigns supreme 320 days a year.
In order to discover the famous Californian city, I suggest you a 6 days program on the spot (that is to say a one week stay) which will allow you to see the must-sees of the place and to take advantage of a dream setting and a unique atmosphere. Ready to go? Let's go.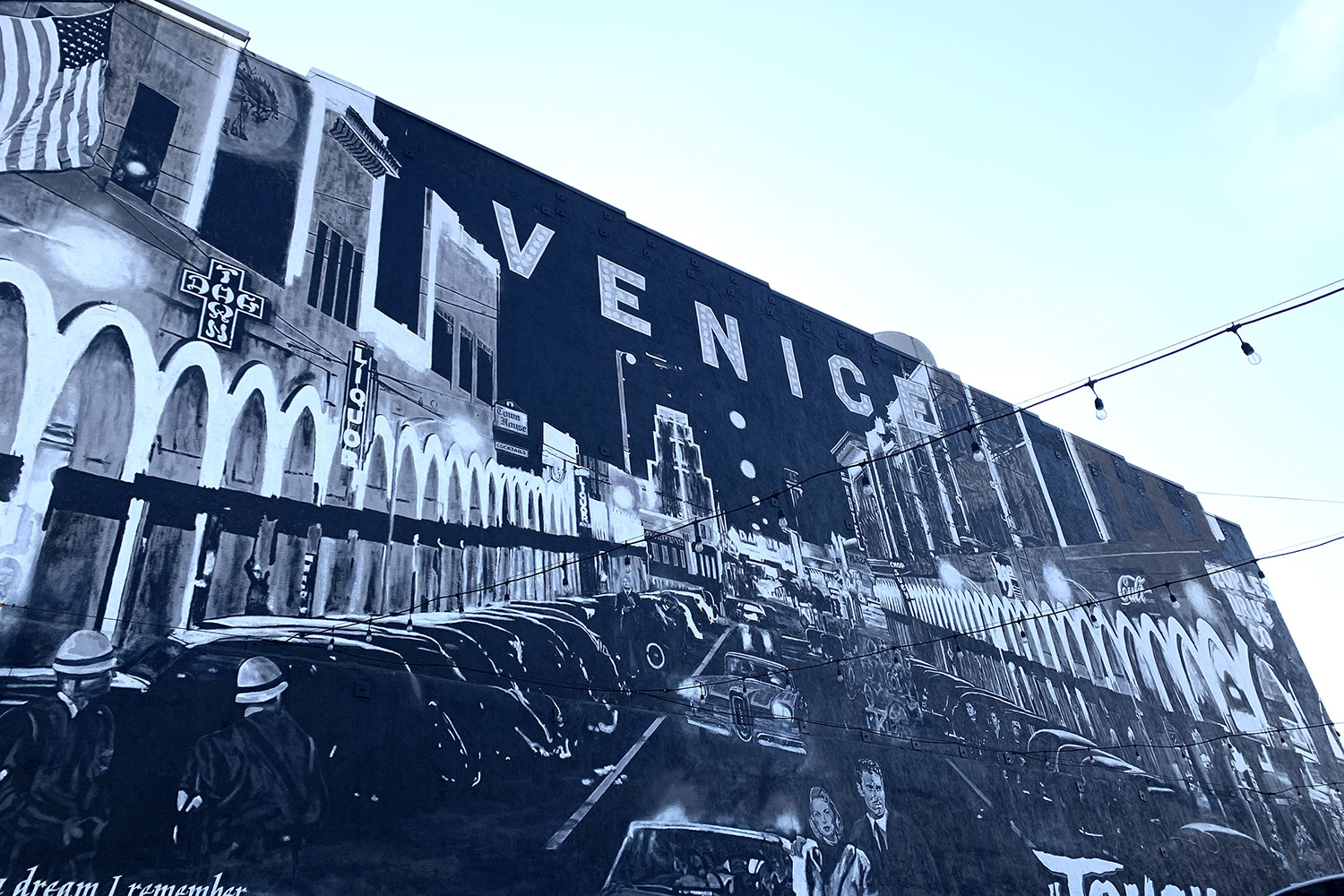 A week in Los Angeles
To make the most of your time in Los Angeles, choose a flight that will have you arrive in the morning. You will then gain a few hours under the Californian sun.
Day 1: start slowly
You may just flown several hours. It is better to start without doing too much. If you had the chance to arrive in the morning, you can discover LA without getting tired, by taking a tour bus.
Several companies offer different tours, but the most iconic is the one that goes from Hollywood Boulevard to Beverly Hills. Why? Simply because it allows you to see a lot in a short time (2 hours). You will pass by the Walk of Fame and its stars' names. Then the minibus will take you in a star universe to fill your eyes. It passes, indeed, in front of the residences of many stars (Orlando Bloom, Tom Cruise, Jennifer Lopez…). After this incursion into the world of idols, the return to earth will be done by a stop at Mulholland Drive, from where you will have an incredible view on the whole city.
There are several morning and afternoon departures from Hollywood Blvd. So once you've dropped off your bags, you can have fun discovering LA's star side.
Read also 5 Tips to Know Before Traveling to the United States
To unwind in the evening, why not treat yourself to dinner (and drinks, after all, you're treating yourself!) on the rooftop of the Sixty Hotel (9360 Wilshire Blvd, Beverly Hills)?
This hotel also offers a rooftop restaurant. Sit in front of the pool and enjoy the breathtaking view of Los Angeles that awaits you, as well as lounge chairs to recover from your emotions by the pool, cocktail in hand. Once you've rested, come and eat! The restaurant Ella offers a daring cuisine combining Mediterranean and Asian recipes with local products and totally original ideas (I would point out the Tomahawk steak or the Gem salad).
Day 2: Let's get educated!
Right downtown, The Broad Museum (221 S. Grand Avenue in Downtown) has quickly become a must-see (it opened in 2015). It introduces its visitors to contemporary art with its artists as famous as Andy Warhol or Jasper Johns. Another advantage of the museum is that it is free! All you have to do is book your ticket online.
Once amazed by the current artists, you can go to 111 S Grand Ave where the Walt Disney Concert Hall is located. This huge performance hall is part of the Los Angeles Music Center. It opened its doors under the impulse of Walt Disney's widow. It is composed of five distinct spaces in honor of music, whatever it is. I recommend attending a concert in the auditorium, where you will be very close to the musicians or in the Hall, an amazing place. It has been designed as a kind of vine with a curved roof that reflects and retains the sounds with talent.
Is the day over? Not quite. Spend a few hours watching the sunset while dining (or just sipping a cocktail) on the rooftop of the Perch (448 S Hill St). Here you are on the 15th floor, facing the skyline. Take a seat at one of the outdoor tables and feast your eyes on LA. The chef offers traditional dishes, but also inventive and tasty creations.
It's time to rest a little to start your third day with a smile.
Day 3, we spend the day at the beach
Impossible to spend a few days in Los Angeles without spending some hours on a mythical beach. Among the numerous stretches of sand of the city of the angels, two caught my attention: Venice Beach and Santa Monica.
The first one offers you a unique seaside stroll and an equally fabulous atmosphere. Just for fun, go by the Muscle Beach and observe its incredible bodies during the effort. Venice Beach is a place to move. Watch the rollerbladers, go from souvenir stand to souvenir stand (and even medical marijuana) and sip on fresh fruit juices (the famous California orange must be part of your discovery!).
From Venice Beach, access to Santa Monica is easy. Just walk along the ocean. Put down your beach towel and spend a quiet afternoon relaxing and watching others compete to be seen! This is the credo of the place: see and be seen. Continue to the pier, the starting point of the legendary Route 66, but also an unparalleled view of the coast. To end your day in style, leave the beach and head to the bar at the Shutter on the Beach Hotel (1 Pico Blvd, Santa Monica). The Living Room awaits you for a moment of complete zenitude facing the ocean. Sip a drink and enjoy this unique atmosphere of luxury, calm and pleasure!
Day 4: let's have fun!
For that two destinations in Los Angeles: Universal Studio and Disneyland. But to take advantage of it at best, you will have to make a choice.
The first park shelters a theme park having for subject the cinema. You'll find studios and be able to watch movies being made. Hop on the streetcar and go to the locations where blockbusters like Jaws and Psycho were filmed. Fans of Harry Potter can immerse themselves in his world.
Disneyland is obviously dedicated to the Disney universe. Composed of two distinct but connected parks. At Disneyland, you can discover the magic of the cartoons imagined by the creator himself. Different attractions are offered to visitors. Disney's California Adventure offers different attractions, such as a virtual flight over California or a visit to a haunted hotel.
Both parks are easily accessible from Los Angeles. Wondering which one to explore? Can I give you some advice? If you have children, it's best to go to the Disney world. If you like movies, Universal Studios is for you.
Day 5: Discover something else
Rest a little and then discover the Griffith Observatory (2800 E Observatory Rd, Los Angeles), observe the universe and the city from a wonderful angle. Since 1935, the place welcomes all curious people. You can see a planetarium and telescopes, including a huge one that will transport you to the stars. From here you will also have a breathtaking view of LA. And on top of that, this trip into the infinite is free!
How to visit Los Angeles without seeing a beautiful sunset? For that, I suggest you a perfect walk from the observatory. The observatory is located in a charming park where you can obviously find many spots to observe and photograph the sunset. You can also take the Charlie Turner Trail Route. It will take 2 hours round trip to reach the magic white letters HOLLYWOOD. Do this route in the evening to watch a magical sunset.
Other routes will take you from Los Angeles to the mythical letters, from the simplest, Innsdale Drive Route to the most complicated Wonder View trail Route.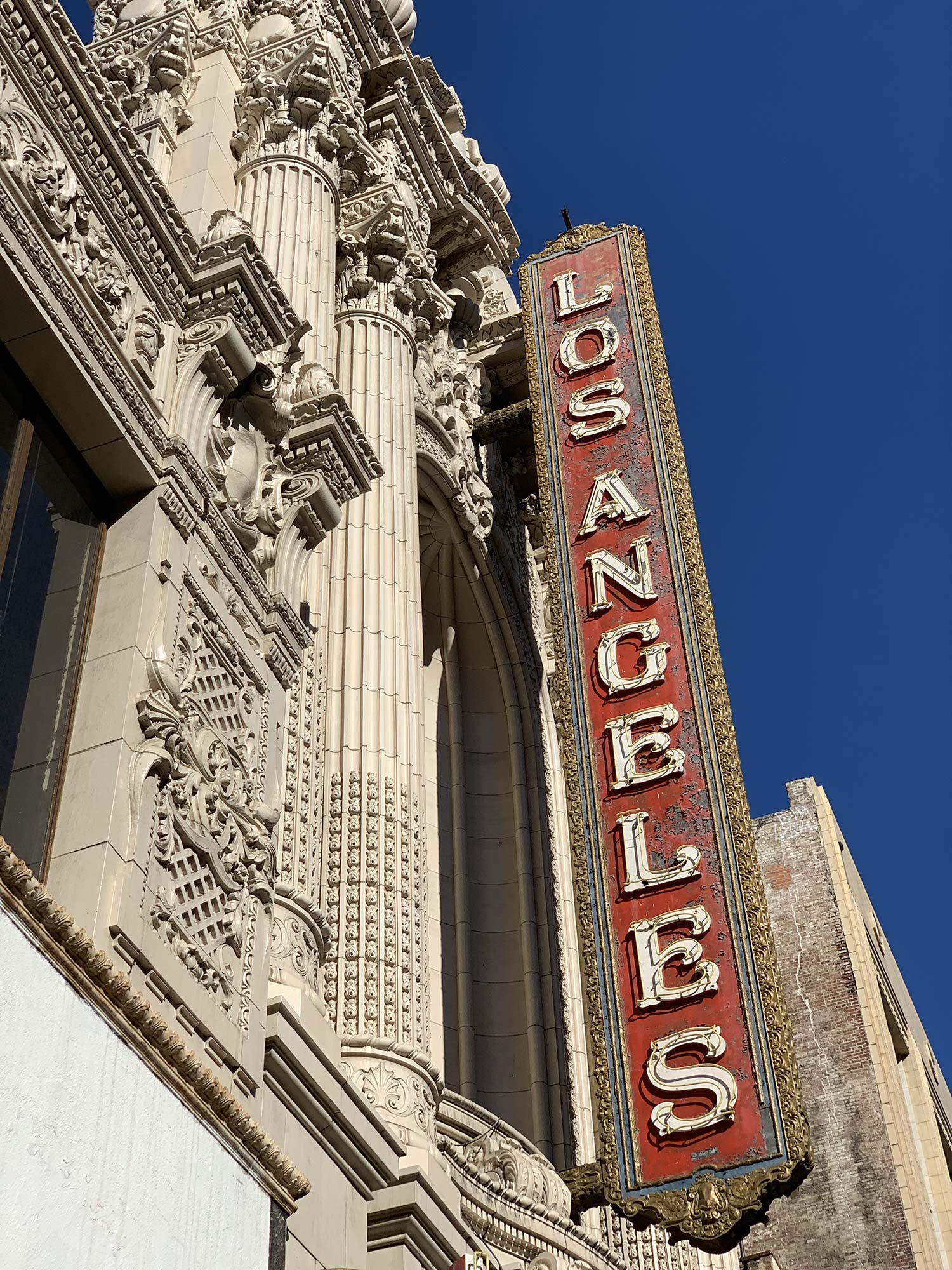 Last day!

Before taking your plane back the next day, it's time to take a stroll on Melrose Avenue. If you haven't had time to shop, now is the time! The area is home to more than 300 stores, but also exceptional cafes. Coffee lovers can't miss this avenue! Alfred Coffee is one of the most famous places. Its atmosphere, delicious drinks and pastries have made its reputation.

Melrose is a market of local products, but also of crafts. It is also the pink wall of Paul Smith and the street shows well known in the city.

To end your stay in LA, having a drink on the rooftop of the Mama Shelter is a great idea. Back to Hollywood (6500 Selma Ave). With a 360° view on the city and its surroundings, you won't regret it. Inventive cocktails, simple food, and a cool and friendly atmosphere will seduce you.

Planning to spend a week in the city of angels? Here is a complete program to know what to do in Los Angeles!