Do you like original, yet balanced fragrances that showcase your personality without overdoing it? I have a tip for you. Why not discover Tom Ford's perfume Black Orchid in this review, a subtle blend that surprises and bewitches. Want to know more? Follow the guide!
A composition off the beaten track
The designer has imagined an offbeat scent that suits both men and women. Let's quickly recall who Tom Ford is. He is an American stylist who has made a name for himself in the international fashion world. He imagines unique clothes, original leather goods, high-end eyewear and of course totally unexpected perfumes.
To do this, he combines scents that previously did not go together. We can find scents of leather, thyme and raspberry in Tuscan Leather or vanilla, tobacco and sap in the very surprising Tobacco Vanille.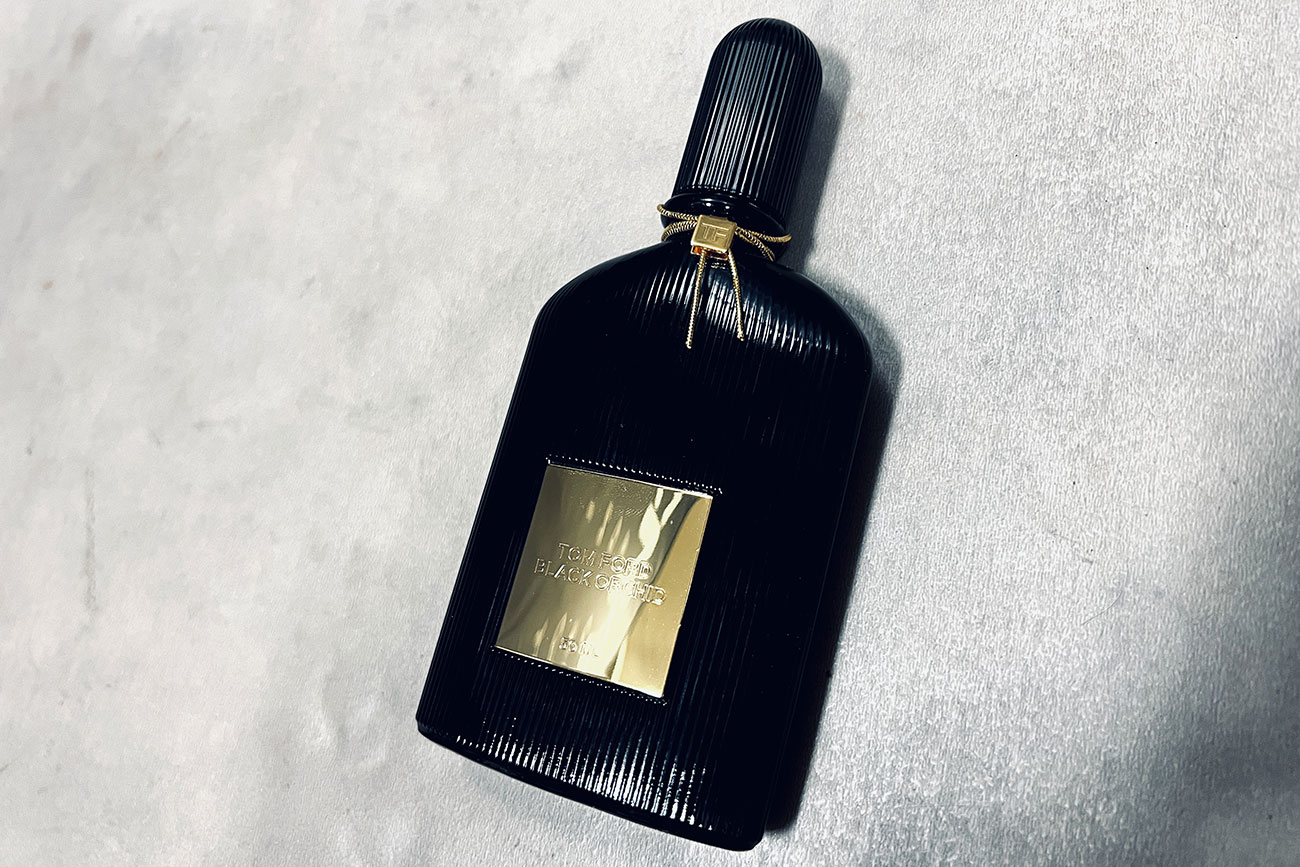 What about Black Orchid? What is the recipe imagined by the unusual creator?
First of all, let's mention that all the components of the perfume are black. It is a will of the creator who leaves nothing to chance. Open the bottle (black of course) and breathe in the scent. Your impressions? It's hard to put words to this scent, isn't it? It's sweet and provocative, enchanting and disturbing, current and timeless. In short, it's unique.
The olfactory family of the perfume is floral, but flowers aren't the only ones involved in this distinctive scent.
What's in it?
Want to know more about the component of the elixir? I'll tell you more in this review ! Tom Ford Black Orchid Eau de Parfum combines different atypical scents.
First, the black truffle, an unusual smell outside the plate! Sensual and aphrodisiac, this component opens the ball. It is underlined by a touch of ylang-ylang and bergamot for a slightly exotic note that turns to the field of acidic citrus.
Then comes the black plum, a very sweet smell that reminds us of a dessert, but which, here, will enhance with talent the star of the perfume: the black orchid. A few notes of patchouli and creamy vanilla complete the scent. The most discerning noses will also discover touches of black currant, cinnamon, lotus wood and sandalwood without forgetting vetiver.
The top note is led by black truffle, the heart note by Black Orchid and the base note (the one that stays the longest) by the subtle black gourmand accord
It's sweet, woody, spicy and bitter, floral and amber all at once. A mixture that we do not imagine possible, and yet!
How do you wear this unusual perfume?
Voluptuous, heady, light, sensual, provocative, Black Orchid is a unique blend. For some, it is floral, for others woody or sweet. It is impossible to define it precisely as the ingredients combine wonderfully to create a unique scent.
Men and women find themselves there. You can therefore borrow it to your partner if the idea comes to you to try it (and it will come so much the scent is pleasant!).
Black Orchid is an elegant perfume with character. It is suitable for all those (and those) who do not want to smell like everyone else. It captures the nose and sends a confusing message. Wise and casual, heady and light. In short, it should fit you perfectly. It is not for the "ordinary" man.
It is ideal in autumn or winter, when you want to be enveloped in scents. In summer, it may be a little too strong (we want more lightness when it is hot).
Depending on your skin, it may be useful to apply a little more during the day
In closing, I'll let Tom Ford have the final word: "Black Orchid is a rich blend of spice and darkness to circle around you, to be closer, and closer to you. Unleash its perfect power – both rare and extraordinary". That says it all!
SCENT

10

FRAGRANCE HOLD

9

BOTTLE

10
Looking for an original fragrance that is spicy, floral and amber? Try Tom Ford's creation, Black Orchid.