If you are a faithful reader of my blog, you must know that I am a big fan of leather fragrances for men. After introducing Tom Ford Tuscan Leather, another classic from the Tom Ford fragrance line, let's discover the new fragrance Tom Ford Ombré Leather.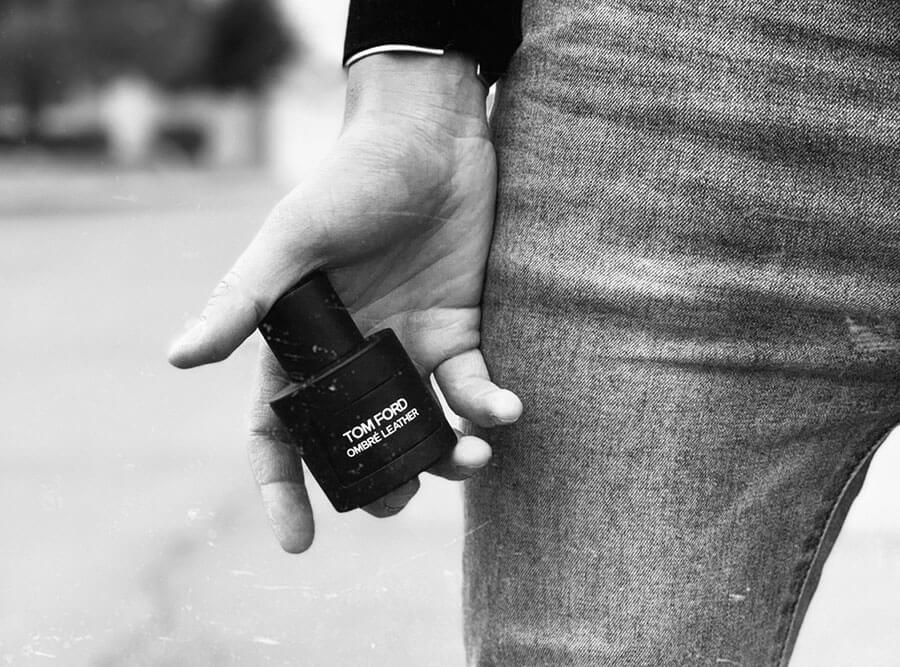 Tom Ford Ombré Leather : A Cologne for men that is long lasting
I have been wearing the Tom Ford Ombré Leather cologne for about 1 month now. Before addressing his notes, I wanted to clarify an important point: If you are looking for a cologne that is long lasting on your skin, then I found it for you.
Usually fragrant in the morning, I was complimented on the scent I was wearing. Sometimes until late at night without having to spray again.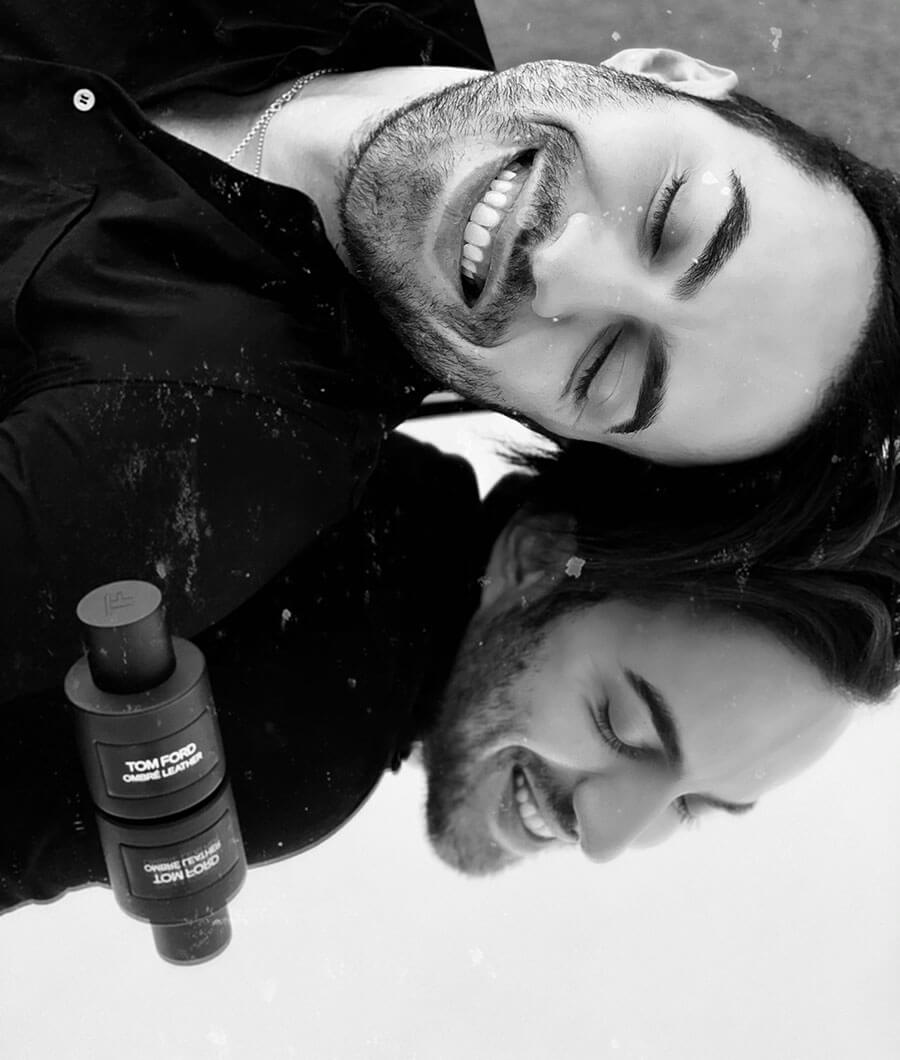 Leathery and luxurious notes of Tom Ford Ombré Leather cologne
If you like perfumes that have a lot of character to their scent, then you will probably fall in love with this one. That will likely be one of the best colognes for men in 2019.
Ombré Leather consists of a magical blend of several notes: Cardamom, Jasmine Sambac, Black Leather, Patchouli, Moss, White and Amber.
Let's go a little deeper and discover the notes that make up this cologne :
Top notes: Cardamom
Heart notes: Jasmine, Leather
Base Notes: Patchouli, Amber and Tree Moss
Fragrance Notes
Tom Ford Ombré Leather is primarily a leather-based fragrance, as the name suggests. The scent is often described as rich, warm, and sensual. In addition to leather, it may contain notes such as cardamom, jasmine, patchouli, amber, and moss. The combination of these elements creates a distinctive and captivating aroma.
Character
The fragrance is known for its unisex appeal, making it suitable for both men and women. It has a powerful and long-lasting presence, making it well-suited for evening wear or special occasions.
Packaging
Tom Ford Private Blend fragrances often come in sleek and stylish bottles. The packaging is designed to reflect the luxury and sophistication associated with the Tom Ford brand.
But you will tell me, what is tree moss?
It also intrigued me, so I did a little research to find out more. Here is what I discovered, tree moss and lichen are organisms that grow on other plants, in this case on a tree.
This moss is woody and earthy, which gives the cologne this incredible aroma: a grandiose and captivating scent.
Where to buy Tom Ford Ombré Leather?
This cologne is available in the majority of shops and sites online since fall of 2018.
It is available in 2 different formats: A 1.7 oz and a second 3.4 or for a price ranging from $125 to $175.
Sale
Tom Ford Ombre Leather, 3.4 Ounce
Launched by the design house of Tom Ford
Released in the year of 2018
Fragrance notes: jasmine, leather, patchouli, white moss, and amber
Item weight: 3.4 ounces
Last update on 2023-11-30 / As an Amazon Partner, I make a profit on qualifying purchases./ Images from Amazon Product Advertising API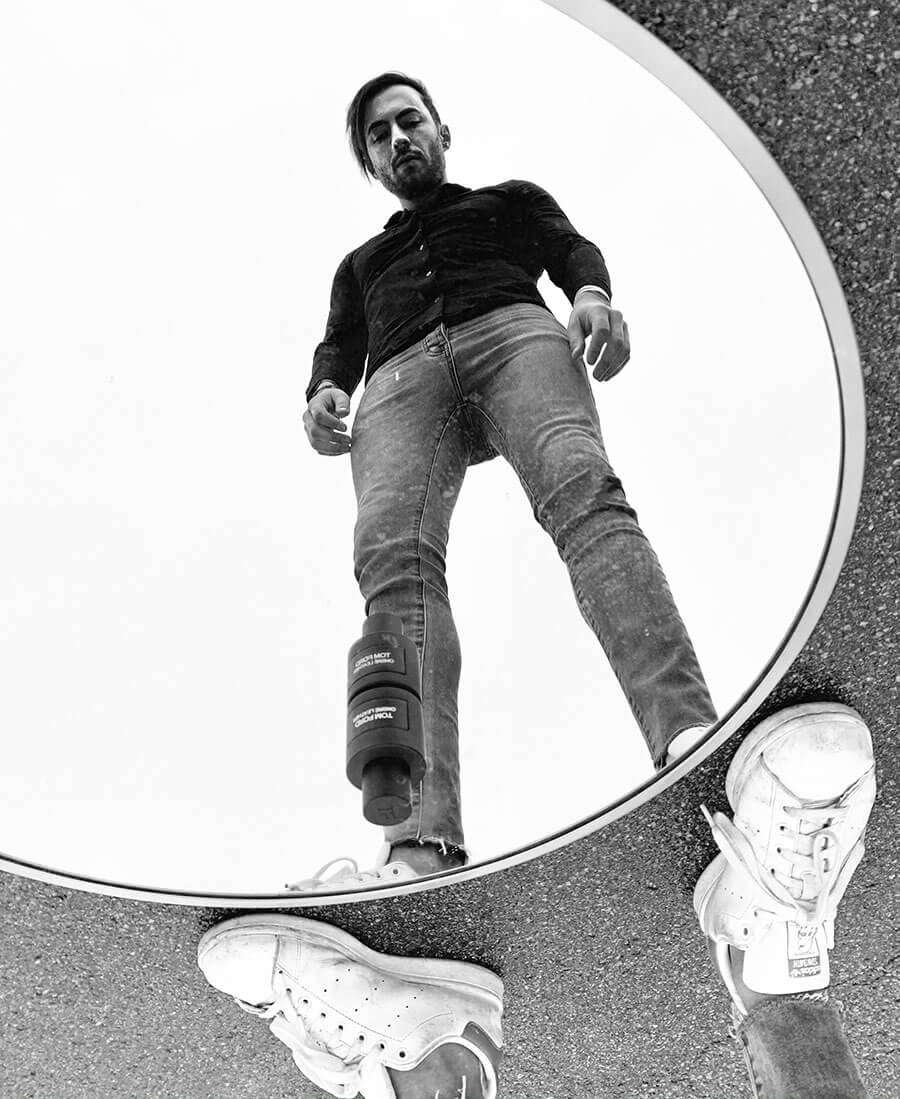 SCENT

10

FRAGRANCE HOLD

9

BOTTLE

10
And here is the latest sumptuous fragrance for men Tom Ford Ombré Leather that will stimulate your days and evenings.

//php comments_template();?>