Las Vegas is the city that never sleeps, and yes, guys, it's definitely not New York I'm talking about, but Las Vegas, a city that shines with a thousand lights day and night. But have you ever considered discovering it from a completely different angle?
If you're looking for a unique experience to enhance your stay in Las Vegas, a helicopter flight over the city may be just what you're looking for.
In this article, I'm going to share my experience of a flyover I was able to do at night and on a rainy day, which is quite rare here, but I managed to get you photos and videos despite the bad weather!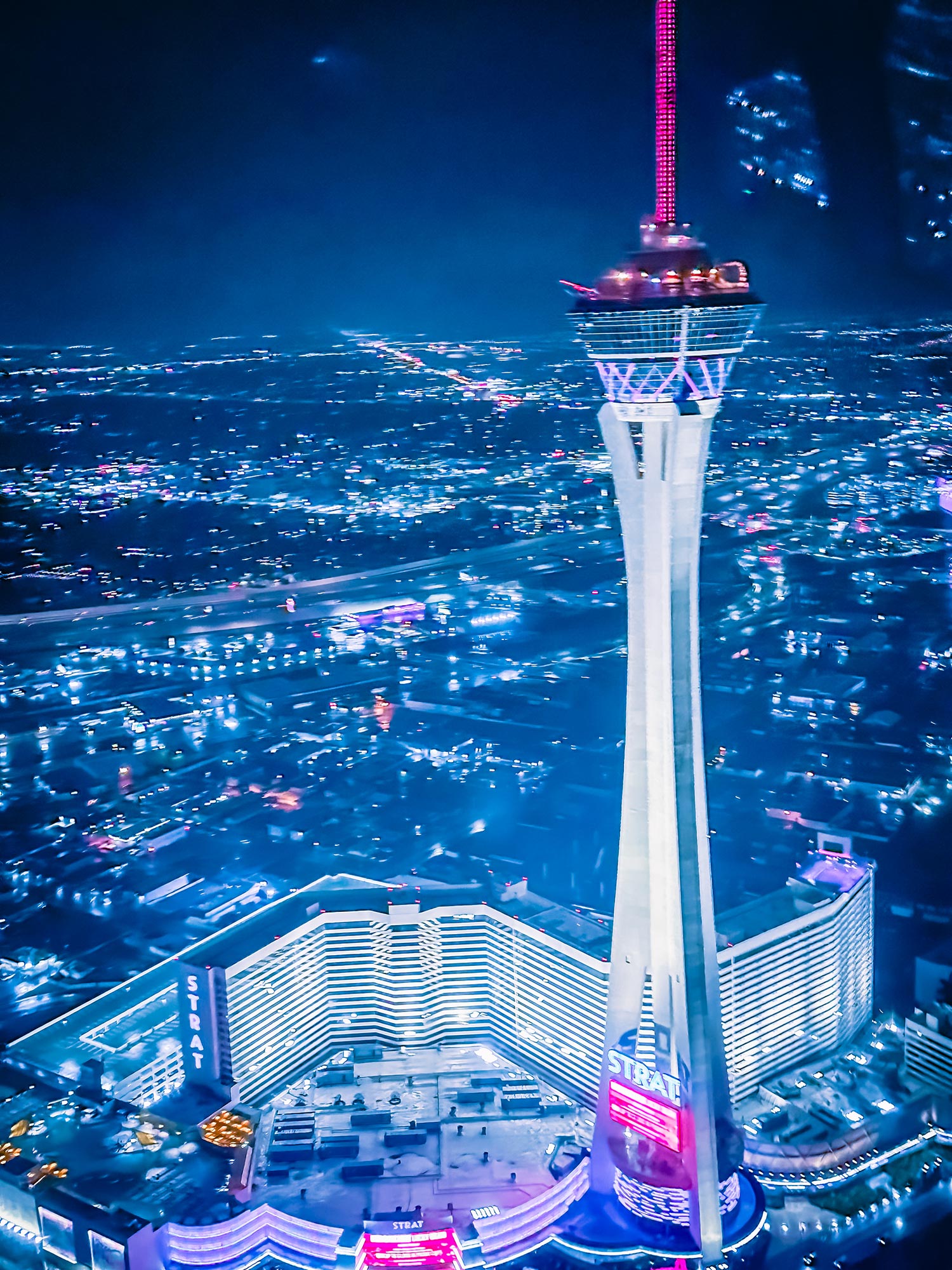 Fly over Las Vegas by Day: A breathtaking view
Las Vegas is a city that never sleeps, and its beauty never fades, even in daylight and especially since the inauguration of the MQG Sphere. By choosing to fly over the city during the day, you'll discover a breathtaking panoramic view of the famous casinos, luxury hotels and the impressive Las Vegas Strip. You'll be dazzled by the bold architecture, sparkling pools (the one at the Circa Hotel is crazy) and lush gardens of the resorts.
One of the highlights of a daytime helicopter flight will be seeing the Grand Canyon in the distance (by day). You can opt for a combined tour that takes you from Las Vegas to the Grand Canyon, where you can fly over this incredible natural site before returning to the city. It's an experience that will leave you speechless!
The Magic of Las Vegas Illuminated at Night
At night, Las Vegas is transformed into a magical cityscape. The shimmering lights, neon lights and dancing fountains of the Bellagio create an incredibly romantic and captivating atmosphere. Flying over Las Vegas at night is an enchanting experience you won't soon forget – just take a look at my photos!
I was lucky enough to take a night flight to celebrate my birthday, as mentioned above. The tour lasts a total of 10 minutes, which is rather short, but frankly worth the detour.
You'll start with a view of the Luxor, then head for Downtown Las Vegas, make a quick U-turn over the Circa hotel (no under-21s allowed) and return to fly over the Strip: The Cosmopolitan, The Bellagio, Caesar Palace and all the rest!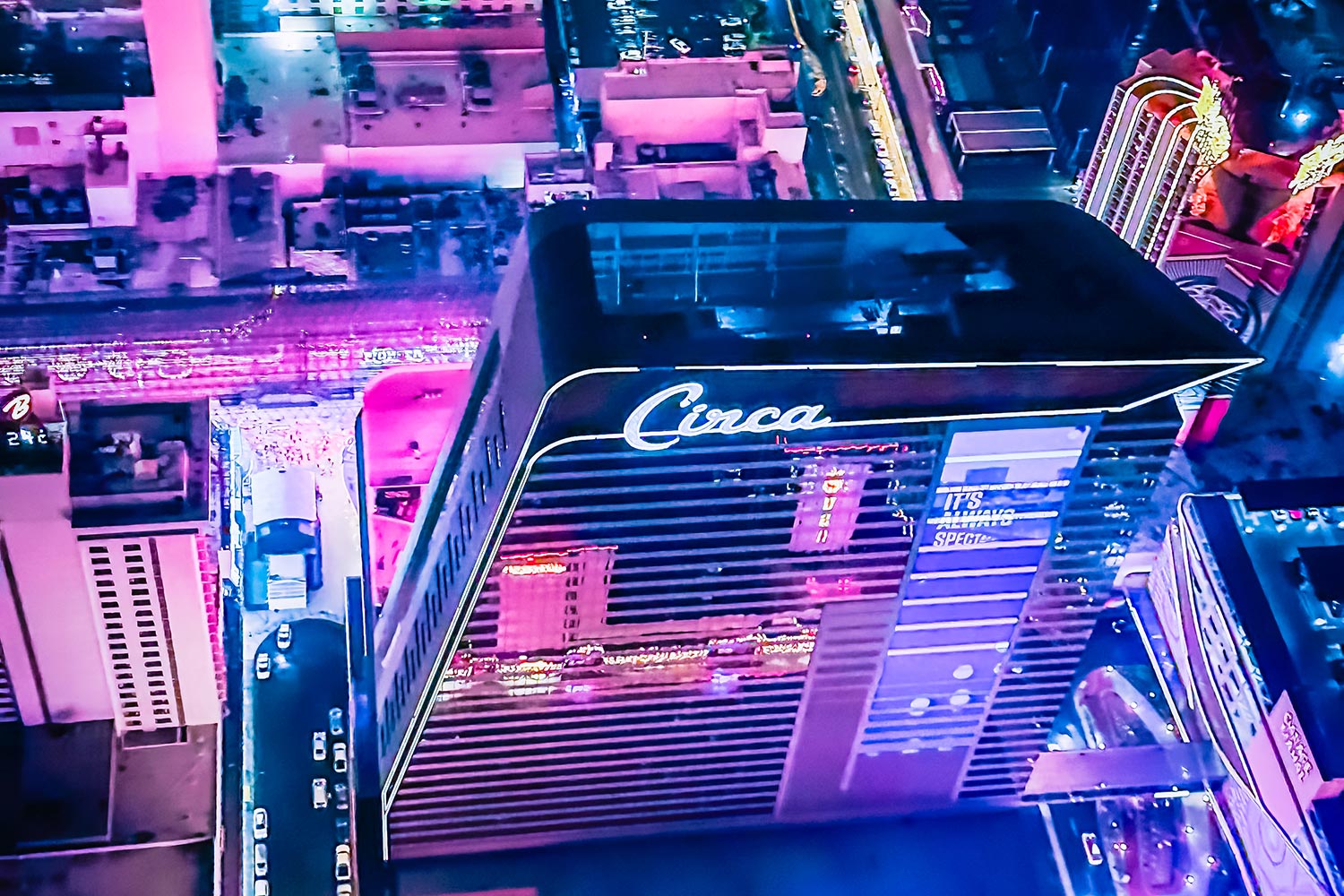 Which company should you choose for your flight?
Papillon
Papillon is the industry leader, offering a variety of tours at extremely competitive rates. Papillon is also the owner of Scenic Airlines.
To contact us: Telephone: 00 1 888-635-7272 or 00 1 702-736-7243 E-mail: res@papillon.com
Maverick
Maverick, the oldest airline of its kind, offers top-quality services at slightly higher fares.
To contact us: Telephone: 00 1 702-261-0007 or 00 1 888-261-4414 E-mail: info@flymaverick.com
Terminal locations
Papillon's terminals are located as follows:
Grand Canyon Helicopters
Address: 5060 Koval Lane, Las Vegas NV 89119.
10 minutes east of the Strip.
Papillon GC Helicopter
Address: 1265 Airport Rd., Boulder City, NV 89005.
30 minutes southeast of Las Vegas.
Maverick's terminals are located as follows:
On the Strip
Address: 6075 S Las Vegas Blvd, Las Vegas, NV 89119.
Almost opposite the sign "Welcome to Fabulous Las Vegas."
Henderson Executive Airport
Address: 3500 Executive Terminal Dr, Henderson, NV 89052, United States.
17 minutes south of Las Vegas.
Both Papillon and Maverick offer pick-up service from most major Las Vegas hotels. This means they pick you up directly at your hotel and take you to the terminal, but this may come at an additional cost.
Receiving booking confirmation
Once you've made your reservation (Youhou!), you'll immediately receive an order receipt notice from the company or site on which you booked the activity. This notice will confirm receipt of all necessary information and successful processing of your credit card. You can expect to receive final confirmation of your tour booking within 24 hours of booking, to the e-mail address you provided during the booking process.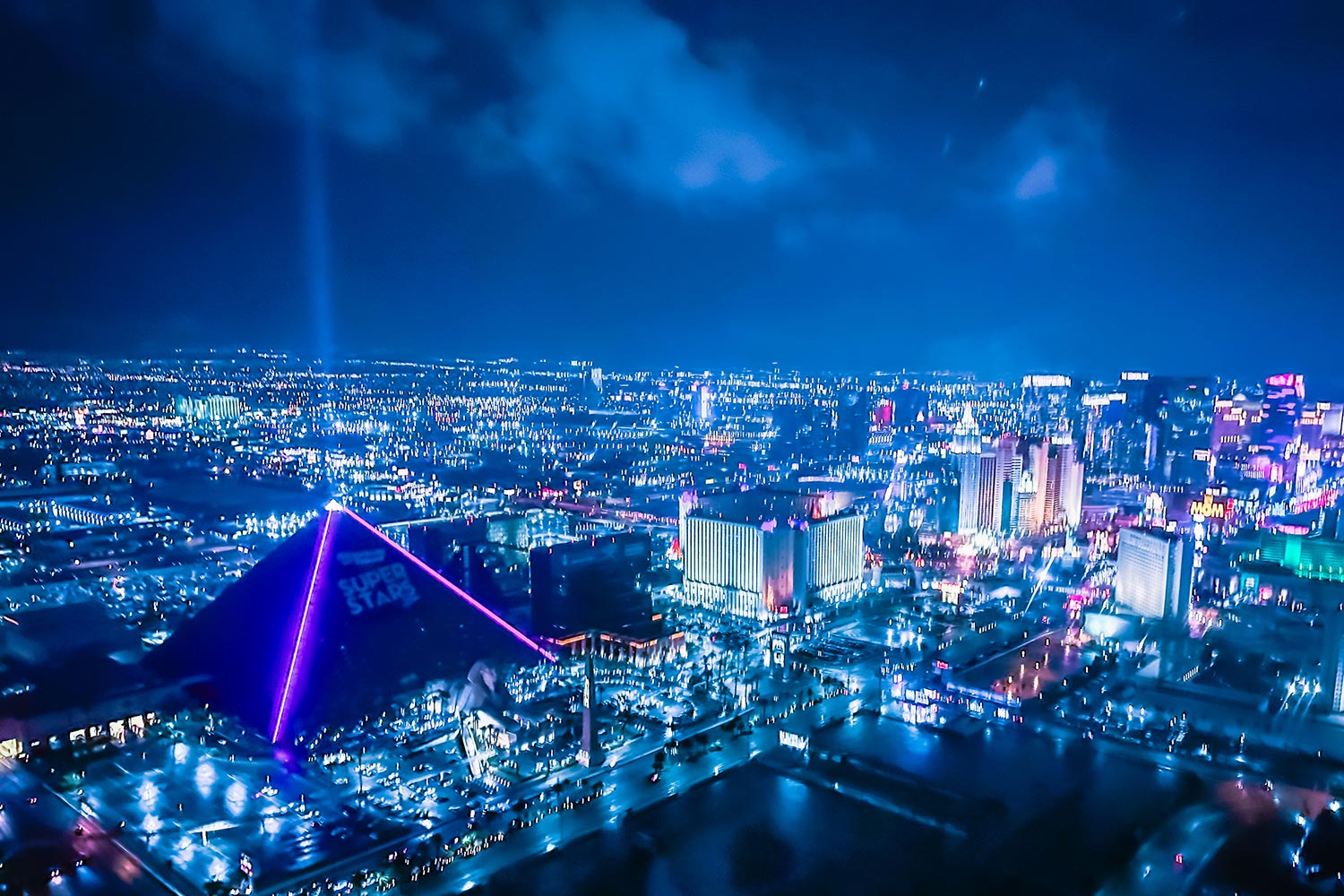 Non-receipt of booking confirmation
It may happen that a confirmation message is lost due to spam filters. If you have not received your confirmation, please contact the reservation center you used for assistance, but this is rare.
What if I don't show up on the day of booking?
Please note that if you do not show up at least 45 minutes before your flight's departure time, your reservation will be automatically cancelled. In this case, no refund will be made for the flight booked, so please be prepared!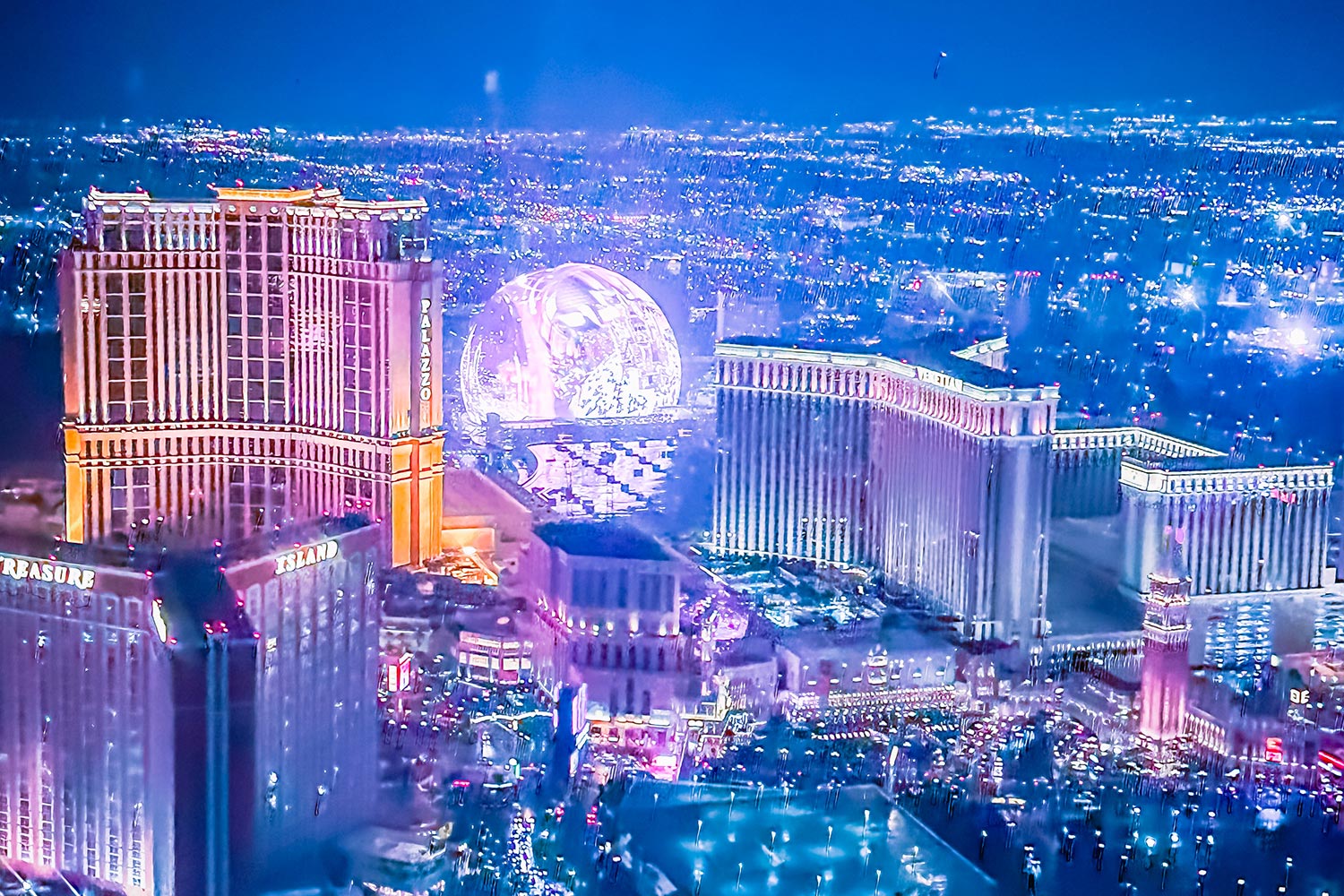 Cancelling your reservation
In the rare event of adverse weather conditions on the day of your flight, your flight may be modified or even cancelled. Cancellation policies vary by airline:
Papillon
If your tour is rescheduled within 24 hours of departure, you may be charged a change fee of up to $50.
Cancellations made within 24 hours of departure are non-refundable. However, if your flight is cancelled due to weather, it will be fully refunded.
Maverick
Maverick does not charge for rescheduling requests made outside the 48 hours prior to departure.
Changes or cancellations are not permitted within 48 hours of your flight's departure.
In the event of a no-show, the full amount will be invoiced with no possibility of refund.
Be sure to take these cancellation policies into account when planning your trip in case of uncertain weather.
Please note: Official identity documents are required for all passengers on a tour, without exception.
Choosing your Las Vegas Helicopter Flight Options
First of all, it's important to know that I was absolutely fearless on this flight, even though I'm usually easily scared of heights! So that's already a good point!
Las Vegas offers several options for day and night helicopter flights. You can choose from a variety of tour companies offering different durations and itineraries as already mentioned, and you can even privatize an entire helicopter for up to 7 people! I recommend the company I used, Papillon, where everything went very smoothly. There are even Packs with a night helicopter tour and access to the Neon Museum, the museum of all the old Las Vegas Neons! The other type of ticket is a flight and transport from your hotel to the airfield. The choice is yours!
It's important to arrive early to check your identity and weight, and to view the safety instructions.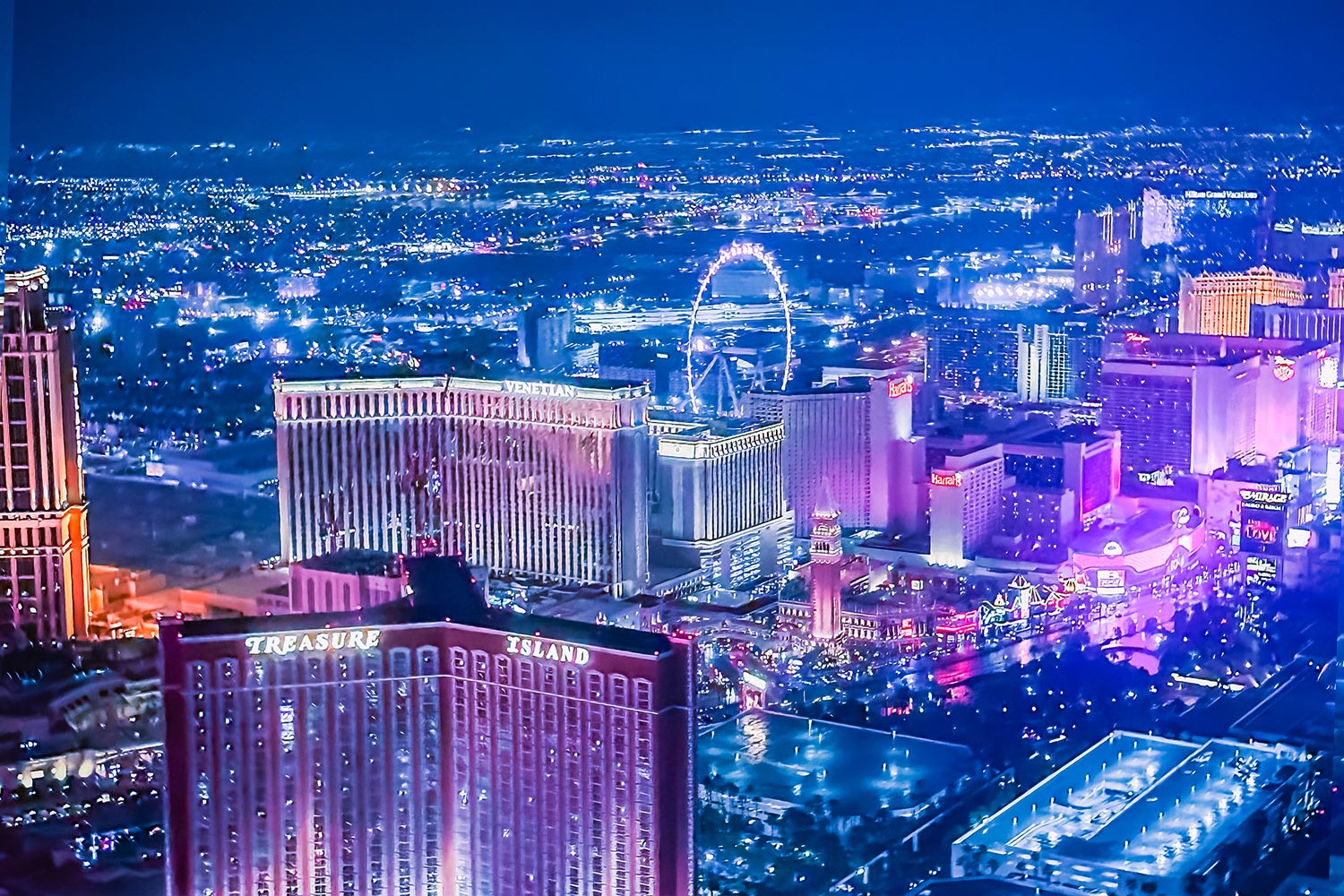 Bottom line

Flying over Las Vegas by helicopter, day or night, is an unforgettable experience that lets you see this iconic city in a totally new way, and to think that in over 8 years in Las Vegas, I'd never done it!!!! Don't forget to take your camera, camcorder or phone to immortalize this moment.

Don't wait any longer, book your flight now and get ready for an extraordinary experience over Las Vegas.

Discover the thrill of a Las Vegas helicopter tour! Your ultimate guide to soaring over the city lights.