Are you going on a trip to Las Vegas and the next step in your preparation is to focus on accommodations and booking? I'll help you choose where to stay in Las Vegas, after all this is where I live!
If you don't want to complicate your life, here are a few ideas to focus on, including one hotel in particular: the Conrad Las Vegas, a quality choice for a successful stay in Sin City.
1. Resorts World Las Vegas
Let's start with the Resorts World, located on the avenue of the same name. Concerning the area, you are close to everything and you are especially on the mythical Strip. You can therefore easily access the main casinos, restaurants and other tourist points of the city.
The hotel, or rather the complex was born very recently since it came out of the ground and opened its doors in 2021. The establishment has taken the place of the Stardust. Originally it was the Echelon Place that was to open its doors. The most expensive hotel project in the city, the construction started in 2007.
With more than 5,000 rooms, the place was to house a casino, a convention and exhibition center. But the finances (more than 4 billion are needed) do not follow, and in 2013 the Genting group buys the site to build the Resorts World, a complex mainly based on the theme of China. Work is delayed (the initial opening was scheduled for 2020), but the facility eventually welcomes its first visitors in 2021. Then the place is fully completed.
It includes a total of three hotels (Hilton, Conrad, Crockford). The Resorts World complex has 5300 rooms, a 13,000 m² casino, restaurants and bars and a rooftop with an exceptional view of the city.
I will add before starting the description of the place in more detail that the Resorts World was the first complex to be built on the Strip for 10 years.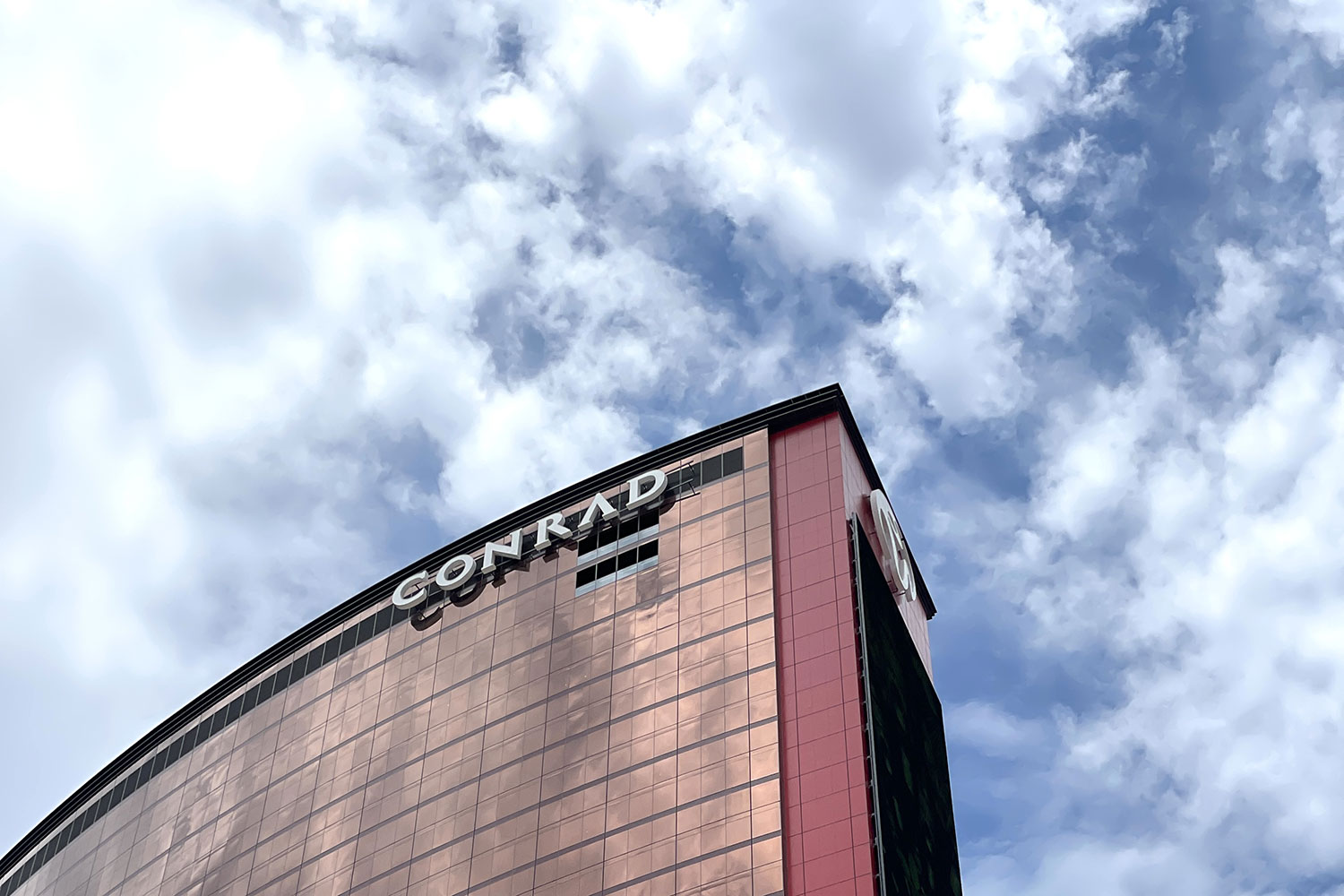 2. The Resort Casino
This vast gaming area will offer you an incredible amount of fun on over two soccer fields! For those who enjoy traditional slot machines, as well as addictive video poker machines, this is the place to be. Blackjack, roulette, craps, and of course an endless amount of slot machines can be played in a neatly appointed space. The Crockford Custom Room welcomes the most discerning of players.
Want a more intimate experience? The place has a solution for you. Take the elevator and climb to the 66th floor to discover the private Allē Casino. Are you a sports enthusiast and would like to put your talent to work? Don't forget to download the mobile app before you come. This will allow you to have fun, and why not win your bets?
Are you curious and would like to know more about the style of the place? I'll tell you more! First of all, the casino is particularly impressive. Don't forget that it is huge. It is also a place with a refined decoration. Here, you will be in an elegant, cosy and clear space. Beige is in the spotlight for more softness.
If you want to have fun in a different way, you can also attend the many shows that are offered on site. Are you a fan of Katy Perry? A fan of magic? You'll be delighted! The place is full of entertainment (theater…) of high rank and all kinds.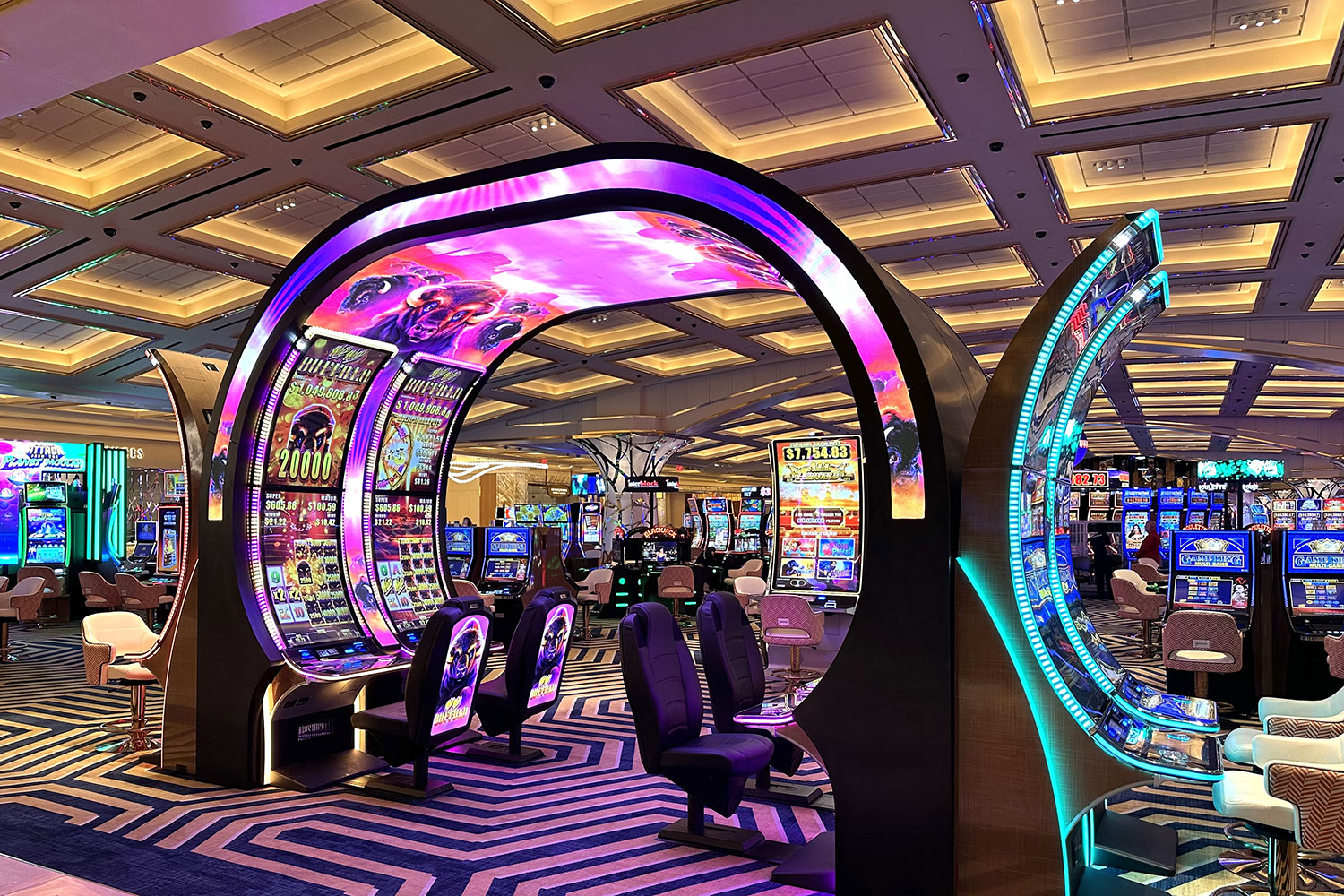 3. Resorts World restaurants and bars
After you've had your fun, it's time to eat. And Resorts World has just what you need!
There are several restaurants to choose from. For a quick, casual meal, you'll find 10 areas, from the pizzeria to the burger experts to The Kitchen, a buffet that offers simple, but very good food. Want to treat yourself to a gourmet meal? Again, the choice is vast. You can indulge in excellent Asian or Mexican cuisine. You can even push the doors of the caviar bar to learn about this exceptional dish.
As far as bars are concerned, don't worry, you can choose between fifteen bars and lounges to relax. You can sip your cocktail by the only infinity pool on the Strip or have fun at the Redtail, which offers social games to get you off the beaten path.
Also, don't miss a lunch or dinner on the rooftop at Rose Restaurant. The view from here is stunning. You will observe the city of course, but also the surroundings. A sunset here will stay in your memory for a long time. The place can also host your wedding dinner!


4. Conrad Las Vegas: the rooms
The Conrad is a hotel with 1496 rooms. It belongs to the Conrad hotel chain of course, but is one of the most elegant of the group. Each room has exceptional works of art. Naturally, technology is at the forefront and you can have fun customizing your room with a simple click. Forget the mundane.
Here, everything is calm, luxury and pleasure! Each room has a spacious lobby and a private lounge. A stunning view of Vegas or the Strip is also presented from your window. Some suites offer an open floor plan. Others have a personal bar. Showers are rain showers. Beds are king size. Decorative style is neat without overdoing it. Here, you are a VIP and can ask for whatever you want!
room of the Conrad Hotel at Resort World in Las Vegas

5. The Spa and Concierge
For even more relaxation, the hotel offers a fabulous spa, Awana. The place offers a sober and modern atmosphere where you will immediately feel perfectly comfortable. Rounded rooms and curved walls will relax you. Fully personalized treatments and immersive facilities are on the menu.
As for the concierge service, you will be transported to the future. You will no longer have to deal with the classic hotel staff, but with a digital concierge totally at your service. He or she will be able to book a show for you, inform you about activities to do and is available 24/7.
6. Hilton Honors loyalty program

If you are a member of the Hilton Honors loyalty program, you will be able to use it at this resort. Without going into too much detail, you stay at any Hilton hotel worldwide and earn points. Those points will then earn you free nights. You get 10 points for every dollar you spend. There are many promotions where you can earn even more points. You can take advantage of these benefits to discover Resorts World Las Vegas.

You guessed it, this resort has it all. Of course, given the quality of the place and the services on site, you will undoubtedly have to break your piggy bank, but it is worth it. You'll be staying on the Strip, enjoying exceptional restaurants, a renowned spa, a magical view, an ultra-modern casino and of course, palatial rooms.

If you want an idea for booking Las Vegas accommodations for your next trip, check out Resorts World and the Conrad Hotel.