If you're going on a trip to Las Vegas, I can say that you'll certainly have a lot to see, after all, this is where I live! As for the stores, the choice is dense. The shopping malls are grandiose and house brands recognized by the whole world for their originality and the quality of the products they sell.
Here, I present you stores with various contents. From clothing brands to the most coveted drinks and restaurants, you will certainly not have missed much at the end of your shopping.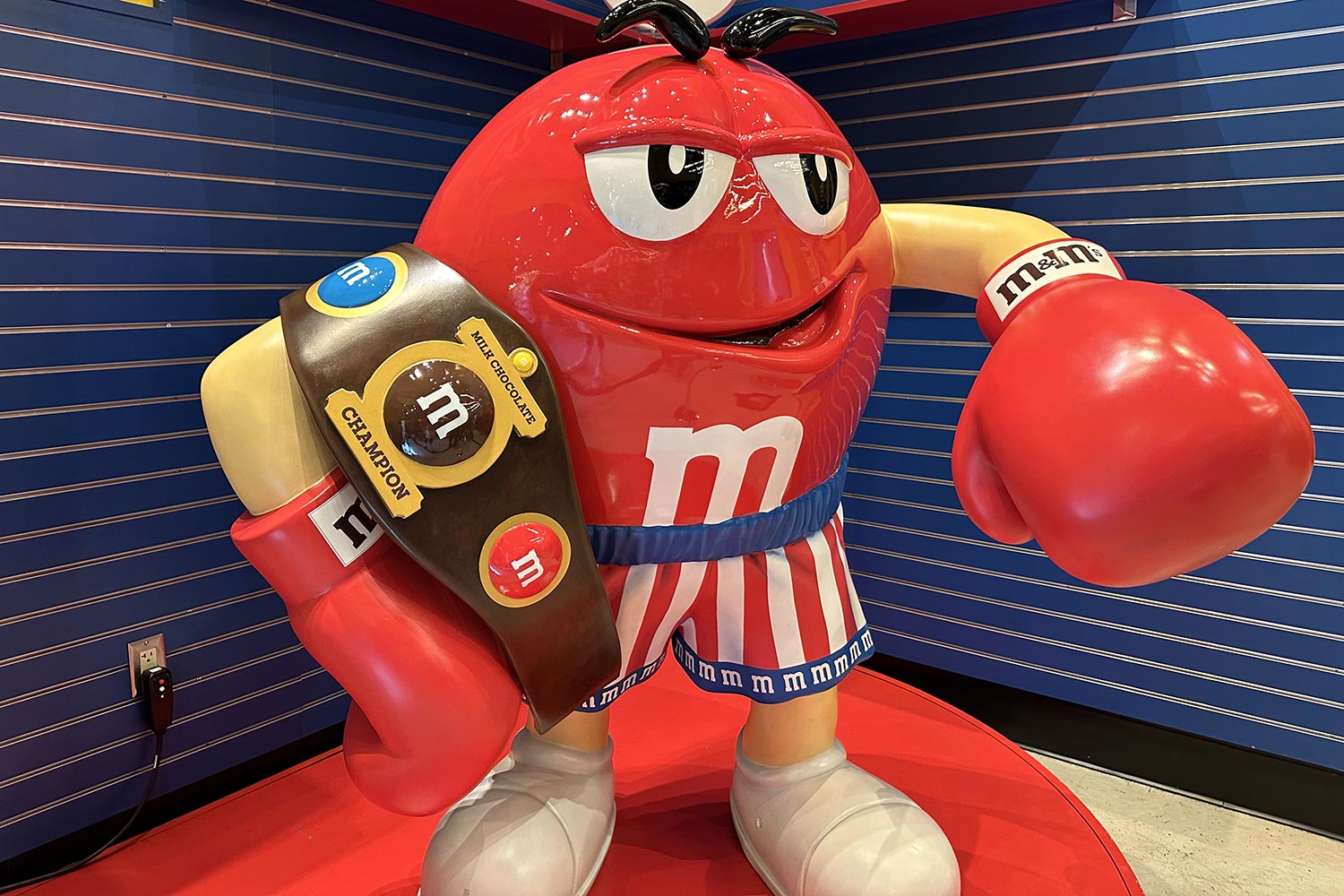 1. Coca-Cola Store : For the unconditional fans
The Coca-Cola brand does not need to be introduced anymore. This soft drink I'm talking about is a real success with consumers all over the world. Created in 1886, this invention has for main ingredients: carbonated water, sugar, coca leaf extract, kola nut, caramel coloring. The flavor that characterizes it emits scents reminiscent of a mixture of licorice and caramel. This brown drink has to its credit several variants. I mention in particular the following: Light, Life, Ligth Lime, Vanilla, Lemon, Zero, Cherry, Raspberry, Decaf.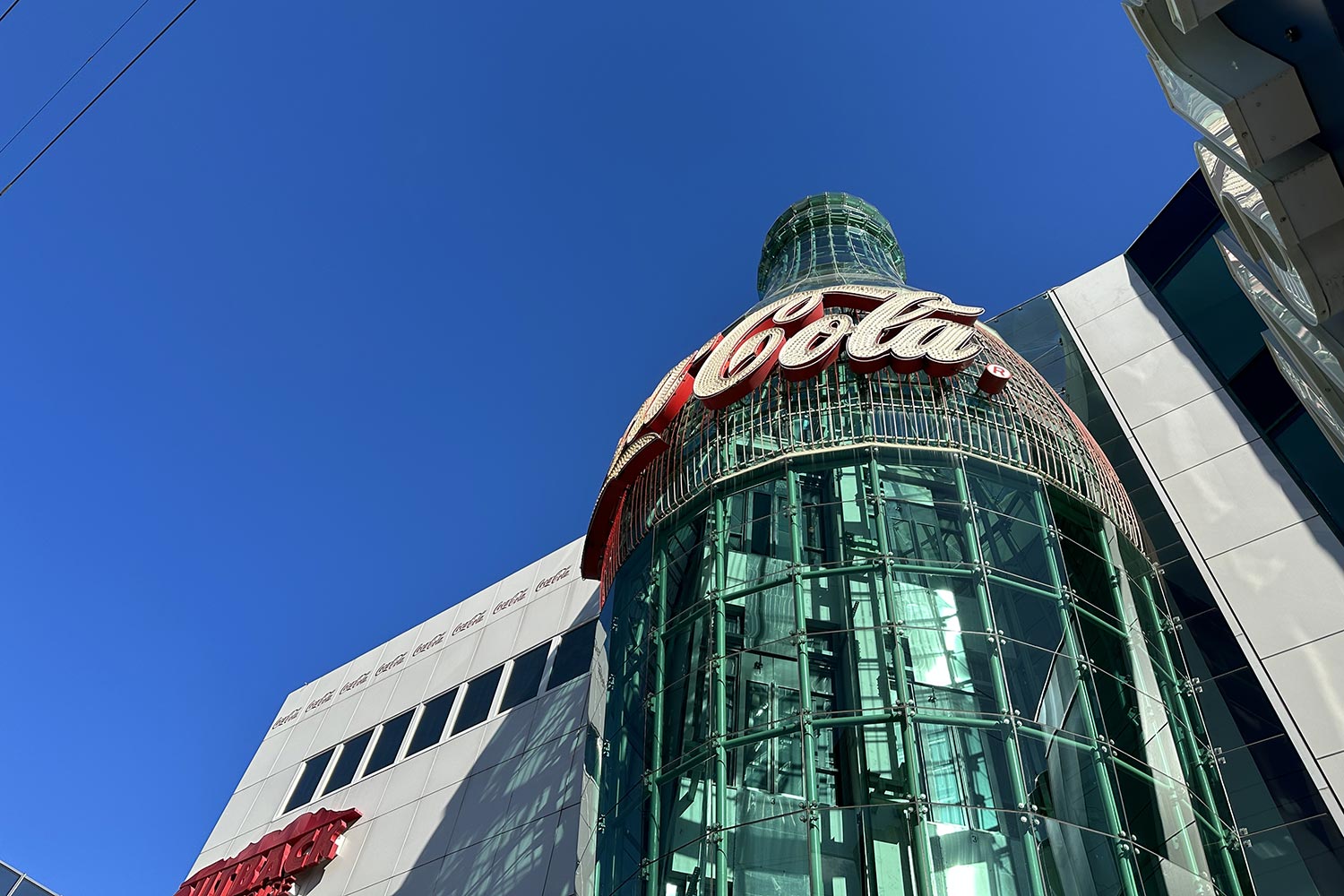 The story goes that the recipe was discovered in the United States, in the city of Atlanta. The brand chose to display the following slogans: "Open a Coca-Cola, open happiness", "Choose happiness", but also "Savor the moment".
In 2015, approximately 1.9 billion bottles of Coca-Cola were sold worldwide. This drink has undoubtedly become a habit for consumers, as it is served mostly in restaurants. It holds the attention of young and old alike. The recipe is kept secret by the brand and is of particular interest for its notoriety.
In this store, you will find the mythical drink of course, but also many derivative products in the colors of the brand such as tee shirts, shorts, tracksuits, baby clothes, decorative objects for the kitchen, in short the fans will be at the top of their game!
Address : 3785 S Las Vegas Blvd, Las Vegas, NV 89109


2. M&M's : candies for kids and adults
I told you earlier that some brands don't present themselves anymore, and well it's the same for M&M's. An internationally known brand, it seduces its consumers with the unique flavor of its candies. Made with chocolate, they are coated with a different color for each candy. If the yellow and red colors are the favorites of the French, these candies exist under several other colors.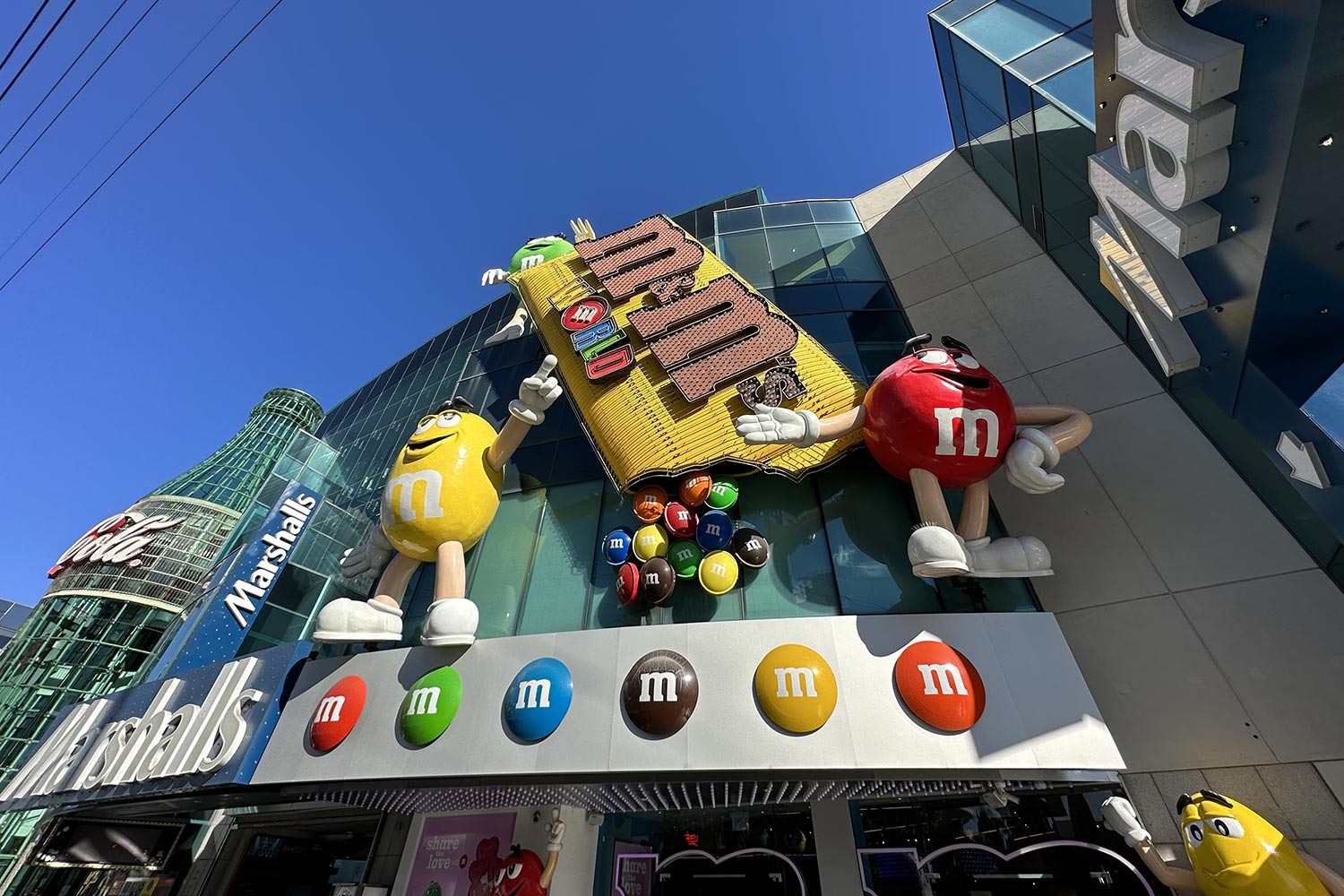 Introduced on the market in 1941, this greedy product will know transformations and will adapt to the requests. Indeed, M&M's is constantly innovating. Among its many products, the company invented, for example, themed boxes: LOVE YOU box, CELEBRATION box, bulk bags, ballotins… and even mugs! M&M's has no shortage of imagination to impress its customers.
Another special feature of this store is that you can create your own M&M's. You can choose the color of your candy, as well as the packaging that goes with it. The many existing characters will give you the inspiration.
Address: 3785 S Las Vegas Blvd, Las Vegas, NV 89109


3. Eataly : The delights of Italian cuisine
Eataly is a food chain. Of Italian origin, it establishes its thirty-nine stores in nearly thirteen countries. In Italy, eighteen points of sale have been set up.
This company has been able to innovate by offering fresh products or products from Italian grocery stores. It is possible to taste the dishes and learn how to make them yourself. The company also has the opportunity to be installed on cruise ships such as the MSC Preziosa and MSC Divina, as well as the MSC Meraviglia.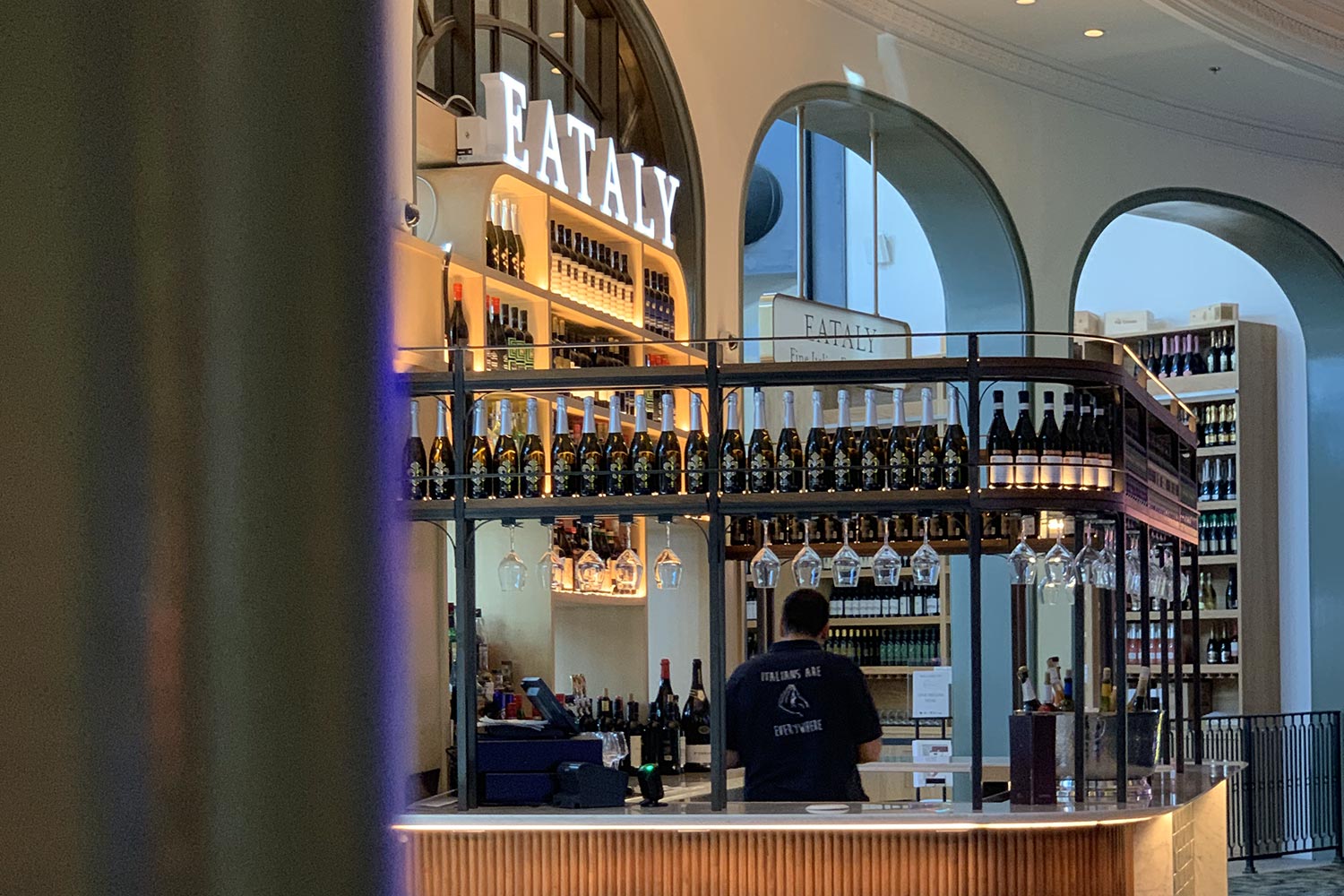 Eataly offers food courts. Online shopping is possible, allowing you to have more control over what you buy. To accentuate this incentive to eat better, the company offers, in addition to the quality of its products, cooking classes. What to share more with its customers. Come for lunch or dinner while strolling among the dozens of stands: Pasta, sandwich, fish, smoked meat… you will have a great choice!
Address : Park MGM, 3770 S Las Vegas Blvd, Las Vegas, NV 89109
Note that M&M's S, Coca Cola Store and Eataly are in the same radius and a few meters away, so you can visit all 3 on foot without any problem!


4. Urban Outfitter: for a trendy clothing style
Urban Outfitter is an American company specialized in clothing sales. It is mainly aimed at young people between 18 and 30 years old. The company dresses a particular type of clientele. Indeed, the targets are mainly young people with vintage, retro, hipster and kitsch style.
Founded in 1970, the company now has about 400 outlets in the United States, the United Kingdom, Canada, Denmark, Ireland, Germany, Sweden, Spain, the Netherlands and France.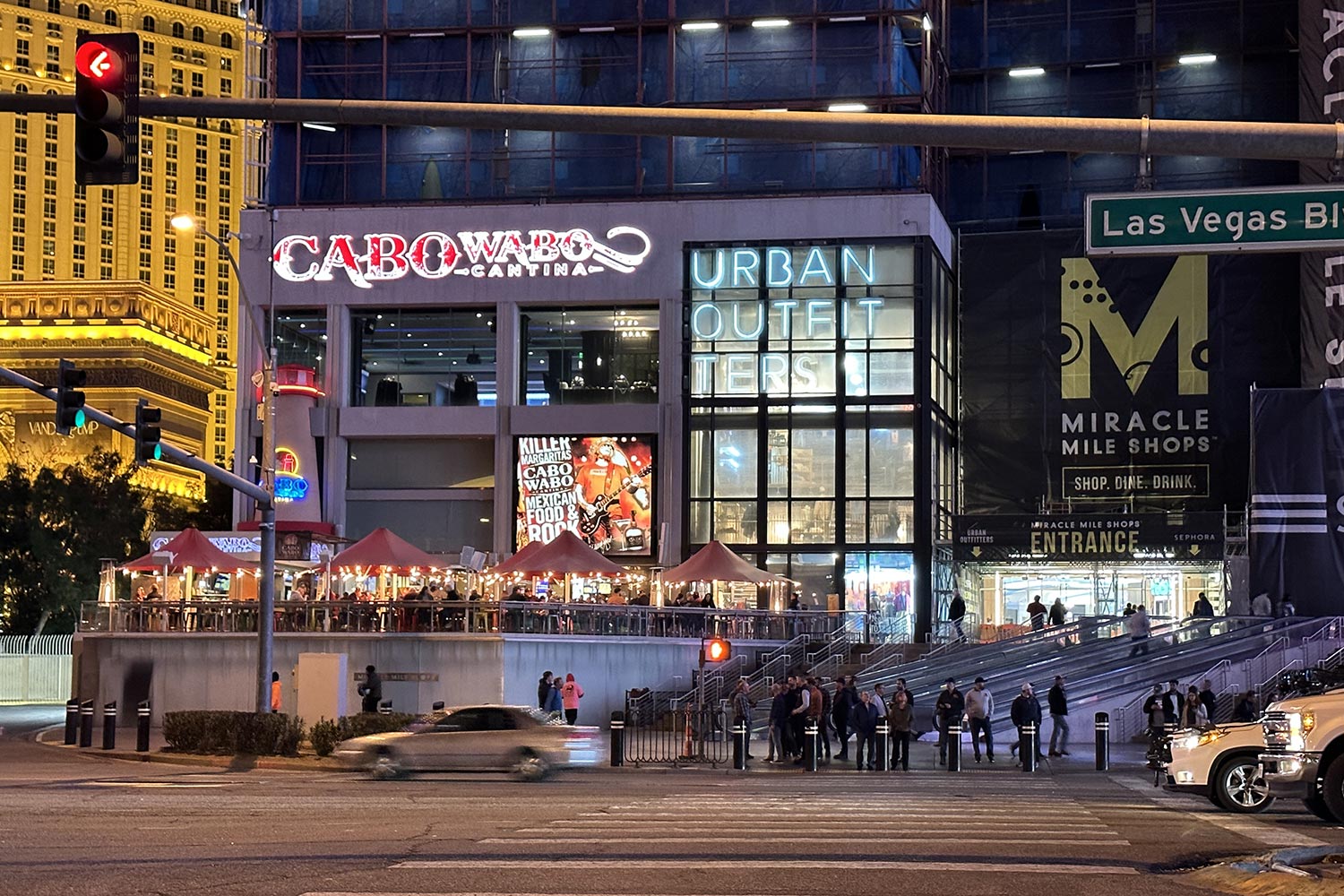 Finally, the company operates approximately five retail apparel brands, including: Anthropologie, Urban Outfitters, Free People, Terrain and BHLDN. It is thus extending its field of action. So I recommend you to go there if you are a fan of this style of clothing. On almost 3 levels, I love their vintage clothes, what to find your happiness for why not, change style during your stay in Las Vegas?
Address : 3663 S Las Vegas Blvd, Las Vegas, NV 89109


5. Golden Goose at Crystals Shop: the original sneakers
Let me introduce you to Golden Goose. It is a brand of sneakers. These sneakers are particularly daring since they wear original patterns and bright colors. Ranging from gray to yellow, through pink, colors are not a limit for this brand. These shoes are out of the ordinary with the rhinestones they are adorned with, the stars and the glittering effects. Several types of models are offered by the brand. You will find sneakers with flat heels or more or less high…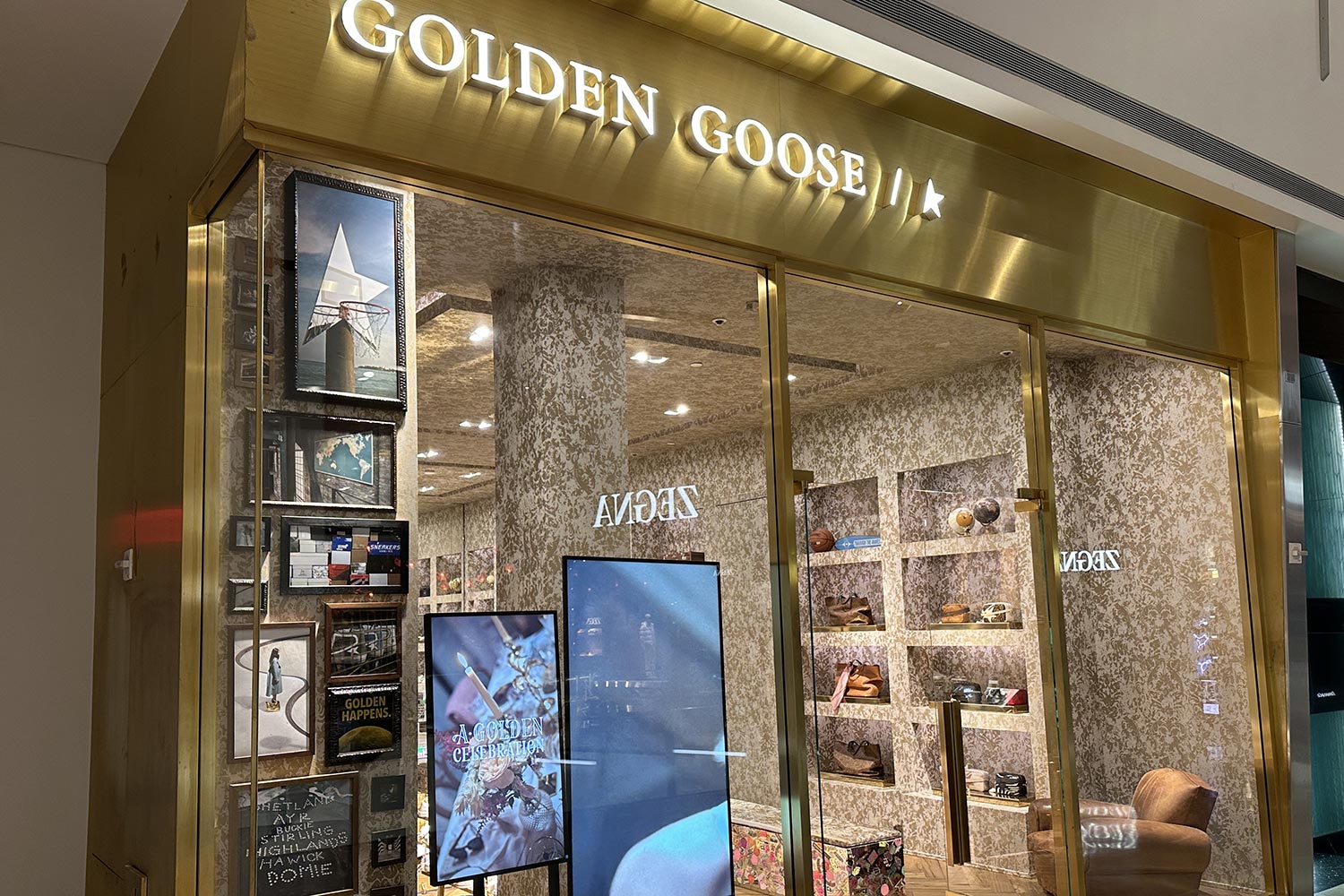 This store has nothing extraordinary like the others, but the sneakers are! Last detail, there is a stand to customize your sneakers, but I didn't test it because the day I went to take the pictures, there was nobody there.
Address : Crystals City Center, 3720 S Las Vegas Blvd Suite 207, Las Vegas, NV 89158 (You can walk there from the Cosmopolitan, 5 minutes away only).


If you're going to Las Vegas, this is your chance to discover 5 stores that I think are really cool and that you'll probably love!