There are many fun activities you can do in Las Vegas, after my post about things to do in Las Vegas under $50, I have to tell you that. Also, you do not have to pay for every activity in Vegas. Here is a list of 50 free activities you can do in this great city.
1. Visiting the Bellagio fountain
It is one of the best attractions in Las Vegas. You will witness streams of water shoot up as high as 460 feet. Also, there are lights pulsing to over 30 songs along the lake outside the Bellagio hotel. It is a beautiful sight to see!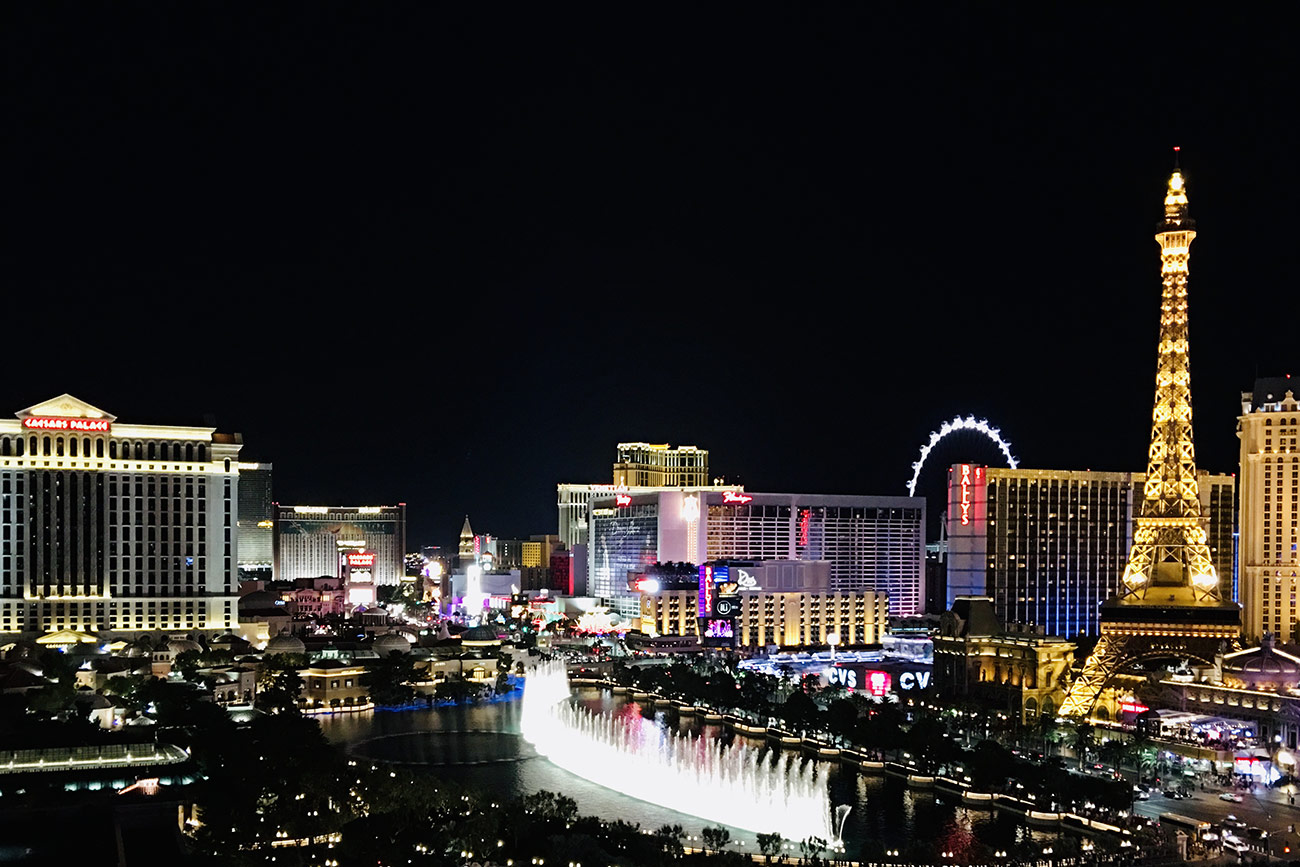 2. The Bellagio Conservatory Gardens
It is a botanical garden with beautiful trees, bridges, flowers, architectural recreations, and ponds. Here, there are almost over 100 horticulturalists. They work on different designs of flowers that reflect every season.
3. Visit the Shelby Heritage center
It is the best place for car lovers. At this center, you get an opportunity to see how cars get assembled at the showrooms. You do not need to make any reservations to visit.
4. Watching the Mirage Volcano Show
The volcano show is where fire and water are shot almost 12 feet into the air. The action happens at the edge of the water lagoon. There is music, chanting, and other tribal elements that you get to witness, along with volcanic eruptions.
5. Walking along with the Fremont East District
Fremont Street is a bus ride away. In this district, you find light shows, street performers, free concerts, and many more. Almost 25,000 people visit Fremont Street every day. These include local and foreign visitors.
6. Taking free Gaming and Gambling Lessons
Many of the casinos in Las Vegas offer free lessons. These classes teach you how to get around various games. You may find this fun as you learn strategies to apply to win these games. Also, the lessons cover the rules of each game.
7. Viewing the Art Collection
Many public places such as The Shops at Crystals, Aria Resort and Casino, Veer Towers, and Vdara Hotel & Spa are used as sites for art collections. Here, you will see large photographs, sculptures, and paintings.
8. The LINQ Promenade
It is located near the LINQ hotel. Stroll down this street to admire the Ferris wheel, the colors of the thousands of lights and sometimes free concerts.
9. The Atlantis Fountain Show
This is a show that happens at the Forum Shops at Caesar's Palace. The show narrates the story of King Atlas and his children who fought over the Kingdom of Atlantis.
11. Lake of Dreams at Wynn
It is a waterfall about 40 feet. It has holographic puppetry and images set to rhyme with music and a band of over 4,000 lights. You get to view the show from the Lakeside, Steakhouse Restaurants, and the water edge.
12. Fabulous Aquarium at the Silverton
The aquarium has mermaids and tropical fish. You get to interact with these mermaids to get a realistic feel of the mythical creatures. It is considered one of the best attractions in Las Vegas.
13. The Wildlife Habitat
The Wildlife Habitat is at Flamingo with islands, streams, lush foliage, and waterfalls.
It is home to turtles, fish, and birds occupying 15 acres. It is open every day from morning to evening.
It takes place in front of Harrah's in the middle of the Strip like an open-air street party. It mostly happens at night with bartenders serving drinks and cocktails, performances by DJs and live bands.
15. Grand Bazaar Shops
This is a retail shopping attraction located at the center of the Strip. It consists of favorite food like Blue Ribbon Fried Chicken and Wahlburger, souvenirs, and specialty shops.
16. Bruce Tent Park Farmer's Market
The Bruce Tent Park Farmer's Market is located 13 miles from Vegas. It is an open-air market that showcases the food and crafts grown, crafted, and baked locally.
17. Gilley's Line Dancing
From Monday to Friday, Gilley's has free line dancing lessons starting from 7 pm. You can attend these lessons for free and get to interact well with the locals.
18. The Vegas Strip Fashion Shopping Mall
Every weekend the Vegas Strip Shopping Mall holds a fashion show. This earned it the name "Fashion Show Mall." There are many fashion designer retailers and boutiques.
19. Events at the District at Green Valley Ranch
There are a lot of free and fun events at the District at Green Valley Ranch. You will enjoy free music, several retail shops, special events, and restaurants throughout the year. It has a splash pad to entertain the kids all day too.
20. The Centre of Energy Research
At the University of Nevada, a Solar Power Research Facility is the testing grounds of the solar technology used in the country. They have around 1080solar cells that visitors usually go to see at the facility.
21. Grand Canal Shops
At the Venetian, the Grand Canal Shops has the free whiskey experience. Visitors can sample the whiskey, oils, vinegar, wine, and other spirits at 7 pm every night.
22. The Light Show
A replica of the Eiffel Tower at Paris Hotel has colorful light shows with over 300 colored lights. Also, you get to see 800 strobe lights that run five minutes every hour and a half from sunset till midnight.
23. A Slab of the Berlin Wall
There is a piece of the Berlin Wall at Main Street Station Casino. For one to experience it firsthand, you need to visit the men's bathroom inside the casino.
24. Sightseeing
For you to see more of Las Vegas, take a Bus Tour in the evening. You will get to explore the Strip. If you want to try out the fantastic food, contact one of the locals to take you to the best restaurants around and have a food tour.
25. Visit the Pinball Museum
Also known as the Pinball Hall of Fame has free entrance. It involves playing pinball for charity. All the profit they make they donate to the local Salvation Army.
26. Listening to Big Elvis
This happens at Harrah's Piano Bar, where they play Big Elvis' popular songs. Many come to listen to his songs during vacations. Big Elvis sings different popular songs in each show.
27. The Streetmosphere Experience
You will experience living statues, singers, jugglers, stilt walkers, trained singers, and dancers. Live shows are performed outside St. Mark Square.
28. Ethel M Chocolate Factory
This is a place where you get to experience chocolate-making. You will get to try free samples of the chocolates. Also, there is a Botanical Cactus Garden, which a guide will walk you through.
29. The Gold Spike
It is a less crowded place, and most of the people you find here are non-gamblers. The Gold Spike has the Backyard, which is a bit laid back and has fire pits. Also, you can play Chess, Twister, and other exciting games.
30. Swarovski Starburst Light Show
This light show occurs during New Year's Eve night. It is located above the Grand Bazaar Shops and features several colored lights linked to music.
31. CBS Television Research Centre
The CBS Television Research Centre allows what they call a test audience. Those interested, be it locals or visitors, check-in with the receptionist and are directed to the computer lab to watch the CBS Television show.
32. Free Slot Play
There is a lot of free gambling in Vegas, primarily downtown and on the Strip. Here, you will find slot machines where every person gets a free pull. Just apply for a reward card for free, and you can get free money to gamble ! (Generally between $5 and $10). My favorite casino to gamble is The Cosmopolitan.
33. Get a City Pass
Purchase a City Pass when in Las Vegas. It will allow you to get discounts and entry to various attractive places. City Pass gives you access to a Bus Night Tour, Madame Tussauds, Hop-On-Hop-Off Tour, and the Marvel Avengers Station. It's not free, but can save you a lot of money !
34. Sam's Town Sunset Stampede
You get to see beautiful lasers and lights to entertain you after walking through Mystic Falls Park.
35. Toby Keith Bar & Grill Free Country Music
If you are a fan of country music, this is the place to visit. You will enjoy free live music, and if lucky, you may see Toby Keith.
36. Dueling Pianos
Admission to the Bar at Times Square is free until 8 pm. Be sure to be early not to miss a great spot to witness the famous piano dueling show.
37. M&M World
This is a 4 -story chocolate paradise at the end of the Strip. For every floor on this building, you will experience different themes and activities.
38. Hershey's Chocolate World Countless Kisses
Get to New York New York Hotel and Casino to access this chocolate world. Here, you will get to pick from 800 chocolate flavors. Also, you can check out the Golden Gate Hotel & Casino along the old Las Vegas Strip.
39. The Las Vegas Sign
Take the time to take a picture in front of the giant Las Vegas logo at the entrance of the Strip, an unforgettable memory! Go early in the morning so you don't have anyone in the picture and don't have to wait in line for hours!
40. The Aquarium at Silverton
If you love marine animals, then this is the place for you. You will have fun observing different fish species in this massive aquarium.
41. TV's Pawn Stars at Gold and Silver Pawnshop
Here, you can make TV a reality. The Gold and Silver Shop was made famous because of the TV series Pawn Stars.
42. Downtown Arts District
The district has shops and galleries that showcase the art. They have cultural activities, live performances, and culinary samples to enjoy.
43. The Shark Tank
It is found in the middle of the pool at the Golden Nugget. The shark tank is about 200,000 gallons.
44. Watch Circus Acts
These acts are performed at the Carnival Midway Arcade. They have excellent performers who fly through the air without too much struggle. For those who love the circus, this is the place for you.
45. The Hand of Faith
At the Golden Nugget Casino, a gold nugget is there for display made of 60 pounds of gold.
46. The Brightest Beam Of Light
At an Egyptian-themed hotel and casino, a pyramid has the world's brightest beam of light at Luxor.
47. The Barrik Museum
The museum is at the University of Nevada Las Vegas that features the history of Nevada and the southwest United States.
48. The Hoover Dam
This is a place for those who like to dive into the water as the hoover dam has hot springs that are also part of Lake Mead. About 45 min from the Strip by car.
49. Anderson Dairy
Local farms offer free daily tours to tour the farm, give a story of the Anderson Dairy, and tour the milk factory.
50. Wetland Park at Clark County
It has gift shops, an exhibit hall, and a nature center. This is an excellent place to hold open parties and sell jewelry, books, and many more.
The Google Map

In Yellow, almost all the activities listed above on this Google Map :

Going to visit Vegas ? Guys I listed for you the best things to do in Vegas for free ! Ready ? Let's go !