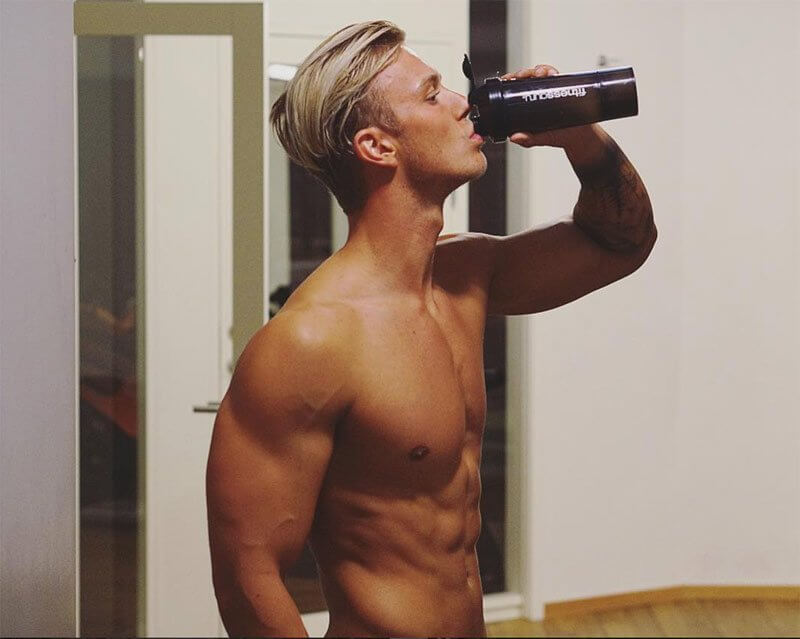 Having belly fat and abdominals is not much use, you have to run and spend to lose the fat that is stored, and avoid eating or drinking certain things to banish from the list of your food.
What not to eat to have a flat stomach
Soft drinks (even lights, there is aspartame, and some researchers think it's dangerous for our health);
The spreads (there is a lot of oil and sugar, it is very good, and it will stay warm and long in your abdomen if you do not go away);
Butter (do not eat too much and favor light cream, for pasta for example or sauces);
Nibbling: Eat well in the morning and noon, a little less in the evening, you do not really burn calories while sleeping and after 6 pm, avoid sugar (desserts, fruits, and others …);
Sauces like mayonnaise, ketchup … to consume with moderation, yes because it is fat and nothing but fat, which does not bring anything to your food balance.
Recommended foods to lose fat
Green vegetables (raw or sauteed, no or few sauces, no butter either);
Fish ;
Fruits and more particularly citrus fruits;
Dry fruits (a source of protein for your body, but do not overuse doses).
Nuts.
Sport: essential to losing fat
In order to have a flat stomach, it is actually advisable to have a balanced diet, healthy and rich in fiber (since it promotes transit and avoids bloating and feeling of a swollen belly), but unfortunately, it does not enough.
Indeed, the flat stomach is also sports exercises targeted on the abdominals. The exercises should work all the abdominal muscles so that they are well drawn and you find a dream silhouette.
You can do crunches, exercise board (or sheathing), Russian abs, scissors, etc.
Attention, the exercises for oblique abdominals are very important because it is thanks to them that your abs will be more drawn.
Moreover, once you have done your workout, it is important to have a sufficient intake of vitamins and minerals.

Think for example to take a snack before going to sport, to hydrate yourself (before, during and after) and after your session, make a meal rich in protein (animal or vegetable).

Indeed, the proteins favor the recovery and will allow you to avoid the big body aches the following day. Sports and food are therefore essential for a flat stomach. Here are the tips of the day, do not forget to treat yourself to healthy breakfasts from time to time!

If you have any advice on the diet that you have adopted, do not hesitate to leave a comment.

More photo from the coach Emil Olsson on his Instagram.

There is no miracle to lose weight, it is possible to pay attention to some things that we eat, ready to have a flat stomach ?

//php comments_template();?>