The idea that only women feel the need to take care of their hair is over. Men also have this need for hair wellness. Men's hair is just as fragile and needs to be cared for. Wanting your scalp to look and feel better does not detract from a man's virility. On the contrary, it helps you feel good about your body and gain confidence.
I'm going to prove my point of view by introducing you to a new and incredibly effective product.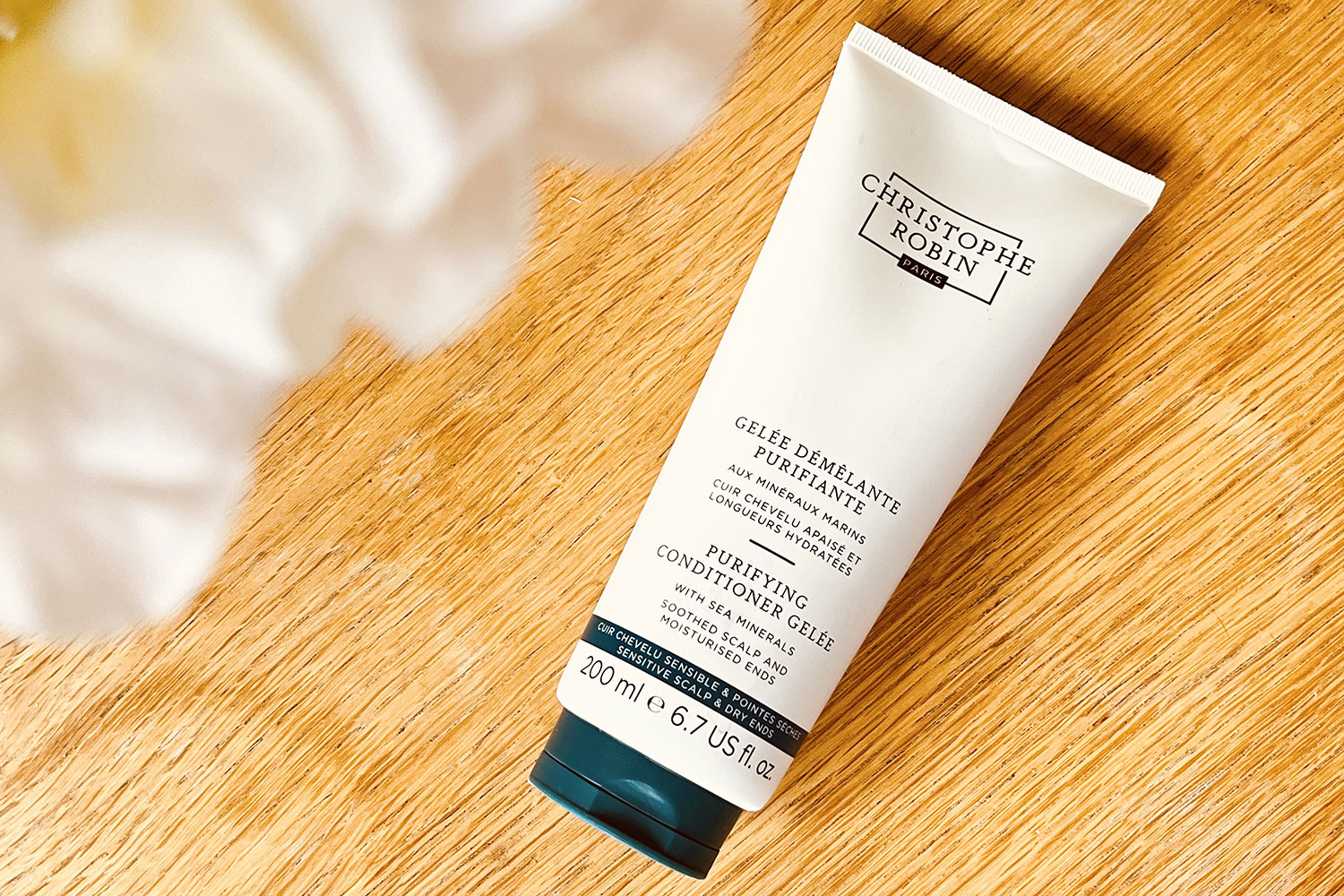 Soothing with Purifying Conditioner Gelée
Pollution and stress are two of the most damaging elements to scalp health. This results in itching and lack of moisture. The effectiveness of this Christophe Robin Purifying Conditioner Gelée is characterized by a softer, lighter and shinier hair. After a few days of use, you can feel the first beneficial effects.
Your scalp will be less irritated and this is a great comfort. If your hair tends to get greasy too quickly, it is imperative to adopt Christophe Robin's Purifying Conditioner Gelée. Thanks to this incredible product, your hair will grease much less quickly and you will have this feeling of freshness and lightness.
A balanced composition
For a more optimal visualization, I will explain the virtues of its components. The product has a composition that allows to push its action to its maximum. The association of these components aims to act on the rebalancing of the detox routine. From there, the sensations of itchings will not be any more but a distant memory.
To achieve this result, it was necessary to assemble several marine minerals: zinc, iron, magnesium, calcium, potassium. This cocktail acts as a fortifier for the scalp and the ends. If you have a sensitive scalp, I recommend it even more. So, this set of minerals will act on the purifying side.
The detangling power is provided by two other natural elements: a derivative of guar bean and brassica oil. If you trust only 100% natural products, then you can adopt without any doubt the Purifying Conditioner Gelée Christophe Robin.
Advices of use of the Purifying Conditioner Gelée Christophe Robin
The Purifying Conditioner Gelée from Christophe Robin is to be applied after having made your shampoo. It fits perfectly with all the shampoos. However, if you are in a detox objective, I advise you to use the gel after a purifying scrub.
Sale
Last update on 2023-10-02 / As an Amazon Partner, I make a profit on qualifying purchases./ Images from Amazon Product Advertising API

After rinsing your shampoo, simply apply the gel to your scalp. It is important that the gel is distributed from the roots to the ends. It is not necessary to apply a large amount, as the gel spreads very well. You will also notice its light and soft texture. Once you have emulsified it well, you can rinse it out.

Its detangling power will be verified immediately afterwards. The other advantage of this purifying detangling gel is that it leaves a very pleasant marine smell. Even though the product is natural, I advise you to avoid contact with the eyes. If this happens, rinse immediately.

Scalp itching is not a fatality. You can remedy it by using Christophe Robin's Purifying Conditioner Gelée. To try it is to adopt it!