There are a million different decisions that go into traveling. Where will you stay, how will you get around, where will you eat?
But have you thought about how you will carry your belongings? Keep reading to learn about the top things to consider when buying luggage.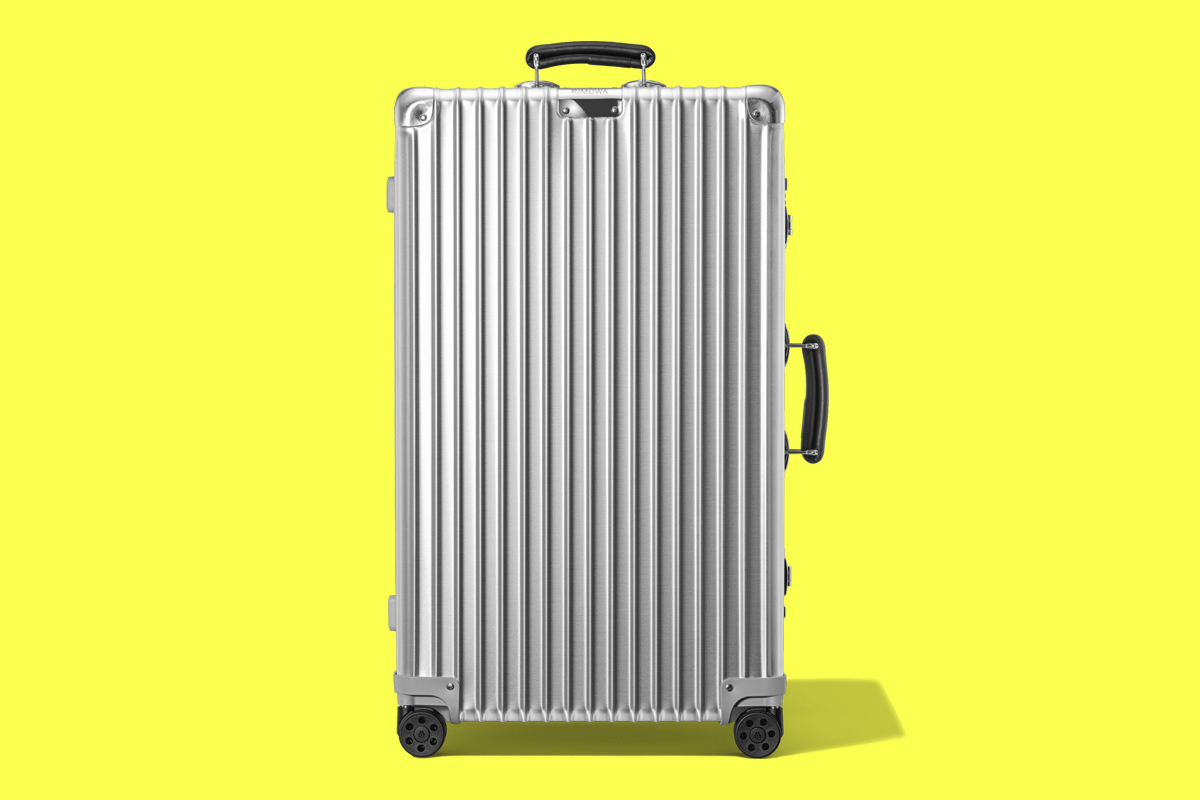 1. Types of Luggage
The first thing to consider when shopping for travel luggage is what type of luggage you prefer. The three most common options are backpacks, duffel bags, and rolling suitcases. Each option has features that are suited to different customers.
Backpacks come with or without frames and offer the ability to carry all of your belongings on your back. If you enjoy outdoor travel or long-term travel, these are a great option. Duffel bags were originally used for sweaty gym clothes. They now come with wheels, extra handles, and frames for a reinforced structure.
For this article, we will be focusing on traditional rolling luggage. This option gives you a high level of maneuverability and options for different materials.
2. Types of Travel
How are you traveling? The type of travel will help to determine what kind of luggage best suits you. The type of transportation is one of the most important travel luggage considerations.
Some common types of travel that may affect your luggage choice include:
Planes
Trains
Automobiles
Buses
Boats
Privately Chartered Transportation
Bicycle or By Foot
3. Location, Location, Location !
The terrain of the place you are traveling to is also an important factor. The location will help you to determine if you need wheels, what kind of material to choose, and whether or not a rollable or carryable choice is better.
Some common types of locations and terrain are:
Urban areas and cities
Cruises
Suburban areas
The countryside
The coast
Mountainous regions
4. Hard or Soft Luggage?
Softside luggage is the best option for travelers looking for flexibility. They are lighter and more bendable than hard luggage, making them great as carry-ons because they are easier to lift and fit into overhead compartments.
Hard-shell luggage is very useful if you are checking your luggage and you are transporting fragile items or electronics. They are also easier to clean after a long trip.
5. What Size Do You Need?
Carry-ons should be no larger than 22x14x9 inches (the standard of most airlines in the U.S.). If you are checking your luggage, it shouldn't be more than 62 inches. Keeping these numbers in mind will help you to determine what kind of luggage to get.
If you take weekend trips or short business trips regularly then it will be best to buy carry-on-sized luggage. You will avoid extra baggage fees this way. If you travel for longer periods, then larger luggage you can check as cargo might be the best option.
6. Two Wheels or Four?
Two-wheeled luggage works with wheels that are partway set into the case. This protects the wheels from damage and can add to the life of your luggage.
This option is good for uneven surfaces. However, the design necessitates that you pull the luggage behind you, which can cause pain in your shoulders if you are traveling for long periods.
Four-wheeled luggage is a wonderful option because it allows you to roll the luggage in front of you or alongside you as you work your way through the airport.
However, the wheels can take up space in the overhead compartment if the luggage is being used as a carry-on. Additionally, the wheels will be the part of the luggage most likely to sustain damage during turbulence.
7. What Color Do You Prefer?
Travel luggage can come in any color to suit any style. However, many people prefer neutral colors like black or silver.
8. How Much Do You Want to Spend?
Money is an important part of finding the best travel luggage. While there are many low-budget options available, it is important to look at the quality of the product you are getting.
Especially if you are a frequent flyer, long-term traveler, or digital nomad, you need to think about the future of your luggage. Investing more, in the beginning, will allow you to keep the same product for a longer amount of time.
If you are more fashion-forward, your luggage can work as an accessory piece while you travel.
9. Is it Secure?
There are a couple of ways to make your luggage more secure. Choosing luggage with sturdy zippers and fasteners should be your priority. After that, you can find TSA-approved locks to secure the zipper handles.
10. Staying Organized
While a lot of time is spent focusing on the exterior of the luggage, the inside is also important. Especially if you are traveling long-term, a suitcase with an internal organizational system can be a lifesaver.
You can separate your belongings into different compartments and save time unpacking when you reach your next destination.
11. Ease of Use
For this travel luggage consideration, you will need to look at online reviews. In terms of mobility and ease of use, some luggage is better than others.
Making sure the wheel-action is smooth. Also, check that the zippers do not get stuck. This can save you a lot of stress on future trips.
12. Options for Extra Features
There are a lot of ways to accessorize a piece of luggage. Extra pockets for organization purposes is a good idea. Additionally, some newer types have USB ports for charging your devices.
What Travel Luggage Will You Choose?

After reading this list, you might be ready to make a new purchase. The right luggage can have such an impact on the quality of your future travels. A great company to buy from is Rimowa.

The Rimowa Classic Cabin luggage is made with an anodized aluminum alloy and hand-made leather handles, this product is well-made and long-lasting. Its beautiful silver color makes it a timeless accessory and fashion statement.

The Rimowa Classic Cabin is the perfect piece of luggage for a short business trip or a weekend getaway. It fits into most overhead compartments. Its hard-shell exterior protects your belongings during airplane turbulence as well. This Classic is also available in Check-In M and Trunk for longer trip !

They also offer travel backpacks, and weekender bags as well for your everyday travel needs !

Founded in 1898, Rimowa has watched the travel trends of three different centuries. This company pushes boundaries and strives to find more ways to create a better travel experience for its customers.

The brand was founded in Germany and they have stuck to those roots. With such quality materials, rich history and heritage, and positive reviews, it is easy to see why you should purchase your new luggage from Rimowa.

Are you ready to go on a weekend trip with your new Rimowa luggage? Do you need help planning the trip or pack your bag ? Head to our Travel page for information on the best travel destinations around the world!

A successful holiday starts with choosing the best travel luggage. Read these tips to make sure you consider all the important aspects of choosing luggage.