I had spent several weeks preparing this trip to the Bahamas, because it was my first time there and apart from the paradisiacal postcards, I had no idea how to organize my trip there and what to expect.
I took the time to read a lot of comments online and to try to understand the main island of the Bahamas, Nassau, and especially to see what were the possible activities to do on the spot to not stay only in my hotel and to discover a little the city of Nassau.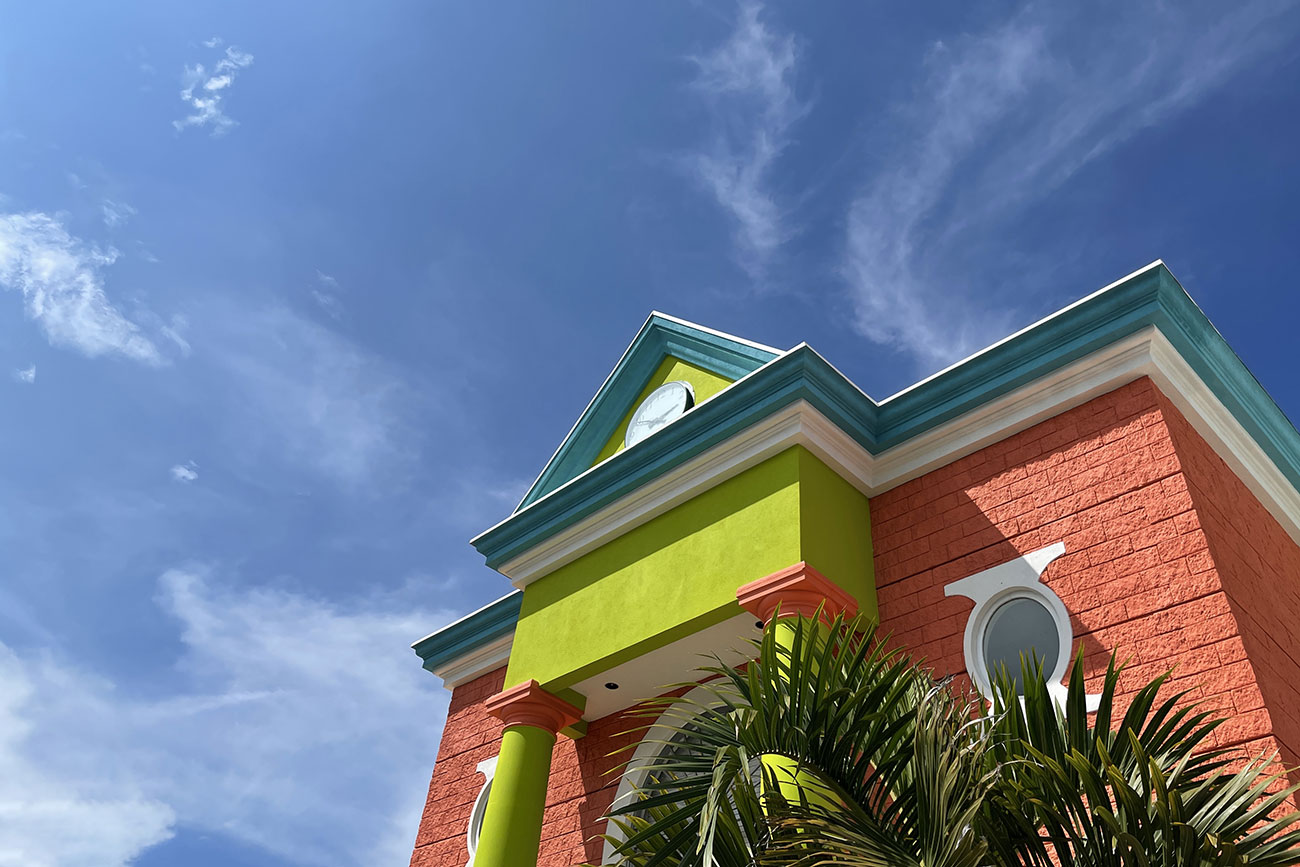 Find the plane ticket
If you follow my blog well you must know that I live in Las Vegas, so I had to find a flight from my city to Nassau.
As I only travel on the SkyTeam alliance because of my Flying Blue advantages on AIR FRANCE and Delta, the choice was quickly made.
There is no direct flight between Las Vegas and Nassau, there was a stopover but it's not a big deal, it was only about two hours. You can check good ticket prices on Expedia.com !
Plane ticket in hand, it's time to find my accommodation on the spot!
The choice of accommodation in Nassau
It is important to know that the Bahamas are made up of several islands and that Nassau is the main one. After some research on the Internet, I understood that all the tourist hotels were mainly located on Paradise Island.
The famous Atlantis hotel was a bit expensive and was way too big for me; I didn't want to be in a giant resort, and I wanted to be able to have a human size hotel with a direct access to the beach.
After a few days of searching I finally found an offer for a hotel that was not allowed for under 18s. On vacation I prefer to be quiet at the pool and beach and not have screaming kids especially since it was my first vacation in several years ? !
I found an all-inclusive hotel on Paradise Island that was conveniently located so I could walk around and visit the town freely, well almost.
If you can, I totally recommend the Four Season on Paradise Island, total luxury!
All I have to do now is wait for the big day, take the suitcase and go enjoy the sun.
Arrival at Nassau International Airport
The airport is small and everything goes pretty fast. I get out in a few minutes after customs and head to the cab stand and that's where the madness begins.
A lady jumps on me with a rather arrogant air, telling me that she was a cab, quite well dressed I trust her but one moment I still had a doubt and there I see a police officer coming towards me by telling me that she is not a cab, and that I have to go to the cab rank. Always be suspicious! An advice to never forget even when you are on vacation and you think that nothing can happen to you.
I get into a cab and I tell him the destination. It is necessary to know that the cabs do not post any tariffs and do not have meter, I understood at once that I was going to have a surprise when I arrived on the spot. On the official website of the ministry, for my trip, it was indicated that it would cost me about $35, tolls and taxes included.
During the trip, the driver is very quiet and suddenly turns to me not looking at the road anymore (big stress), and offers me some drugs because as he told me "it's nice to have fun here".
I refuse and I immediately start to feel uncomfortable, and I don't know what to do and I'm in a foreign country, I don't know if he's joking or if he's serious, and above all I have to admit that I was a little bit afraid, we were about 15 minutes away from the hotel.
I don't say another word and I just can't wait to get to my hotel and leave his car.
I get out of his car and the surprise, he asks me for $60, that is to say almost double the rate officially announced by the ministry of transport, and on top of that he allows himself to expect a tip from me. I look at him with a rather annoyed look and make him understand that our exchanges stop there.
Anyway I finally arrived at the hotel, it was only an isolated event and I say to myself now Reead, you are going to enjoy your vacations, but in fact not really…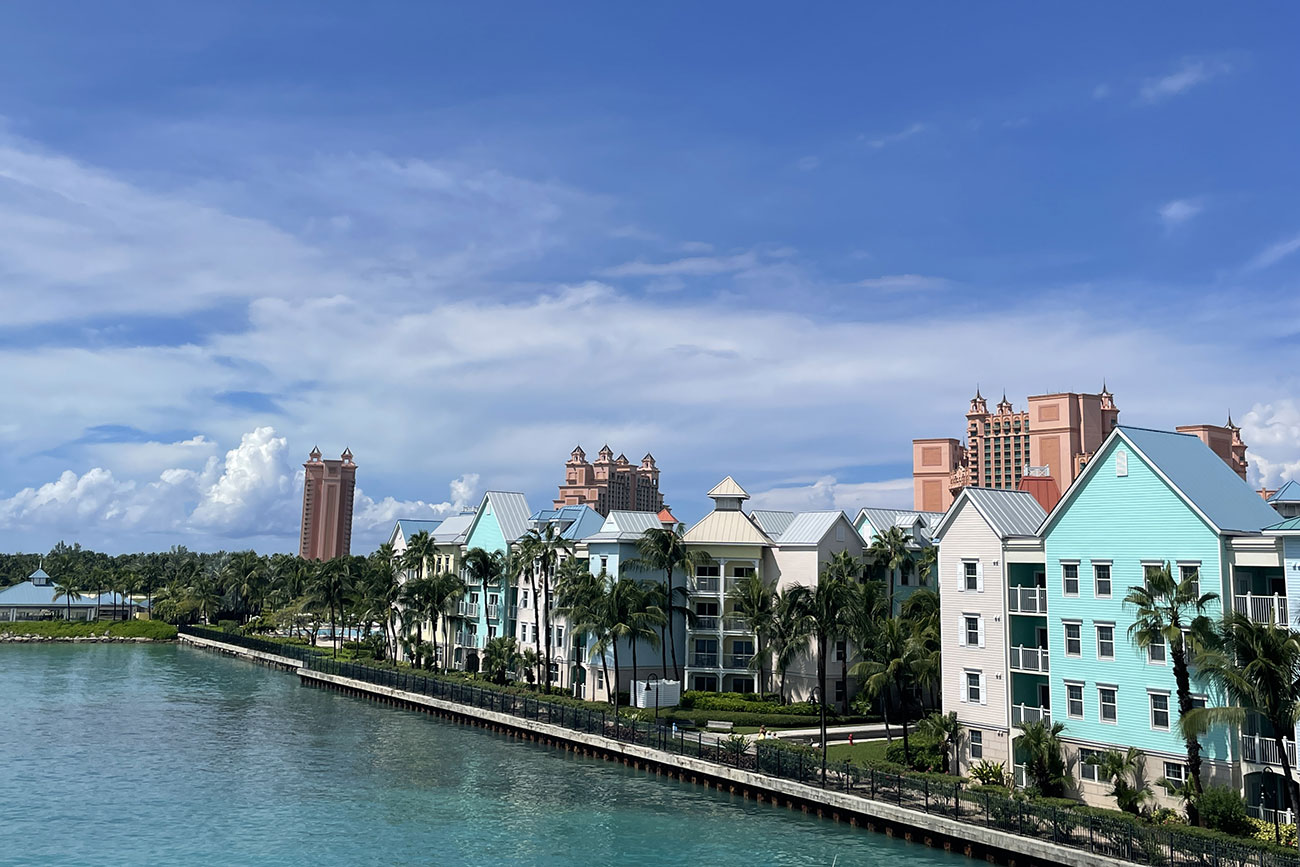 The discovery of the hotel
As indicated, everything is included: breakfasts, lunches, dinners and even unlimited alcohol, finally! Cheap alcohol but it is not serious.
The hotel is clean, my room too even if the bathroom is a little bit old.
I decide to test the food the same day and I have to admit that everything was very good and fresh, so far very good experience and I'm quite happy with my first hours.
A little stroll in downtown Nassau
As I already told you, I didn't want to spend all my stay in the hotel and I really wanted to visit a part of the island and discover the local life.
Following the cab experience I had when I arrived, I decided to walk from the hotel to the city center, about an hour walk, which also allowed me to stroll around and take some pictures.
With Google Map in my pocket (the US and French plans don't work without a huge surcharge in the Bahamas, so I bought a local SIM for 30 dollars), I headed to Downtown Nassau.
About ten minutes after leaving the hotel, a big rain shower starts, which is normal in a tropical country! What I didn't anticipate was the fact that the island had a very bad water evacuation system! In a few minutes, the water rises to a height of 30 centimeters! And hop, the water arrives almost at the level of my knees, but it is not the worst! The water is disgusting because it probably mixed with the waste water of the few evacuations, hello the paradise.
Stuck, I had 2 choices: Continue my walk or return to the hotel, in both cases, I had to walk in the water for several hundred meters, I decided to continue, go, it's the vacations!
The harassment of the taxi drivers
During my hour of walking (well, almost 2 hours since I walked slowly on the flooded part of the path), I counted the number of times that cabs stopped at my level to offer me a ride: 80! Almost every minute, a horn or a yell to offer me a ride, harassing especially in vacations!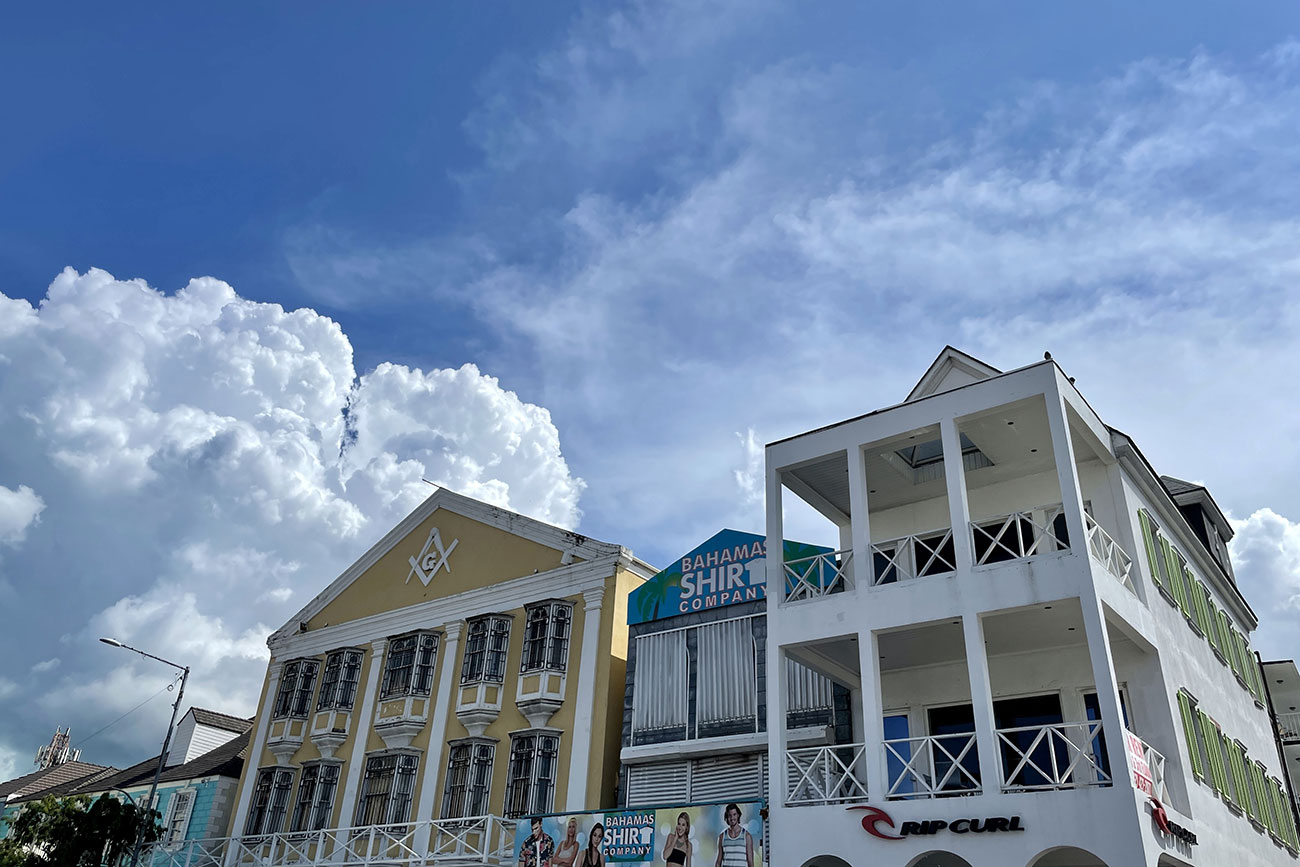 A downtown between luxury and total poverty
I finally arrive on the main street passing by a series of buildings totally abandoned and in a lamentable state, I would say on a hundred meters, then suddenly, here I am in front of luxury brand stores, just by having crossed the street!
It's a pity that the city doesn't take care of its old buildings which are sublime but which with time are really deteriorating.
In some streets, I didn't feel safe at all, there is a big drug traffic on the island and it doesn't seem to bother anyone…
Really nice people!
In restaurants, bars or hotels, Bahamians are very smiling and friendly, this was a positive point that allowed me to spend a good time in my hotel.
After my walking tour in the city and everything that happened, I didn't feel like going out anymore, I decided to enjoy the bar, the pool, the beach and the sun to rest.
Watch out for tips!
As everywhere in North America, tips are not included on the bills of bars and restaurants… well not in the Bahamas!
Indeed, the principle is the same as in the USA: You ask for the bill, they bring it to you, you give your credit card, they come back with a new bill to sign with the tip line empty… except that in the Bahamas, the tip is automatically added!
Read your bill carefully so that you don't end up with 18% already added, and add 18% again! This happened to me the first day… 36% tip for a burger, so read carefully before signing and paying.
Enjoy your trip to the Bahamas

Despite my history, the drug ente everywhere, the harassment of cabs and drivers who are not, I still invite you to visit this island hoping that you will have a better experience.

You can book your flights and hotels on Expedia.fr for example or compare prices on Google Flight for flights.

Don't forget to subscribe to a travel insurance before leaving or to pay with an American Express card for your stay.

Even though I had a great time in the Bahamas, I'm going to tell you about one of the most unpleasant trips of my life.