The day before my birthday, I decided to stay at the Virgin Hotel in Las Vegas to write you the most complete review possible and allow you to make your own opinion before booking your stay in Las Vegas!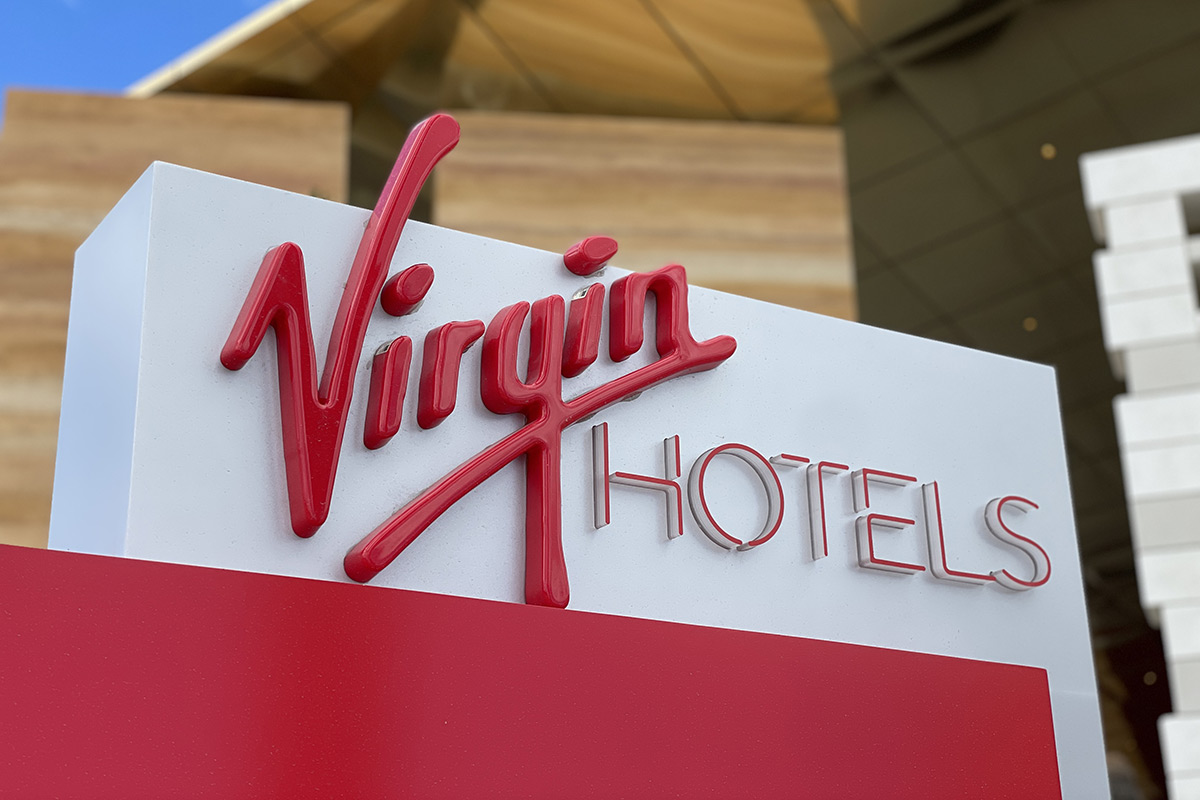 The reservation
If you are a member of the Hilton Honors loyalty program, I suggest you book directly on the Hilton website to be able to earn Hiltons points on your stay, if not, you can use one of my favorite websites, Hotels.com, which allows you to earn free nights as I explain in this article.
Depending on the period and the day of the week, the night for a single room can go from 100 euros to 300 euros approximately (taxes included, there is no Resort Fee for this hotel).
The arrival at the hotel
The check-in is scheduled from 12pm and there is no specific line for ELITE members of the Hilton program to go in priority, well I didn't see it during my stay.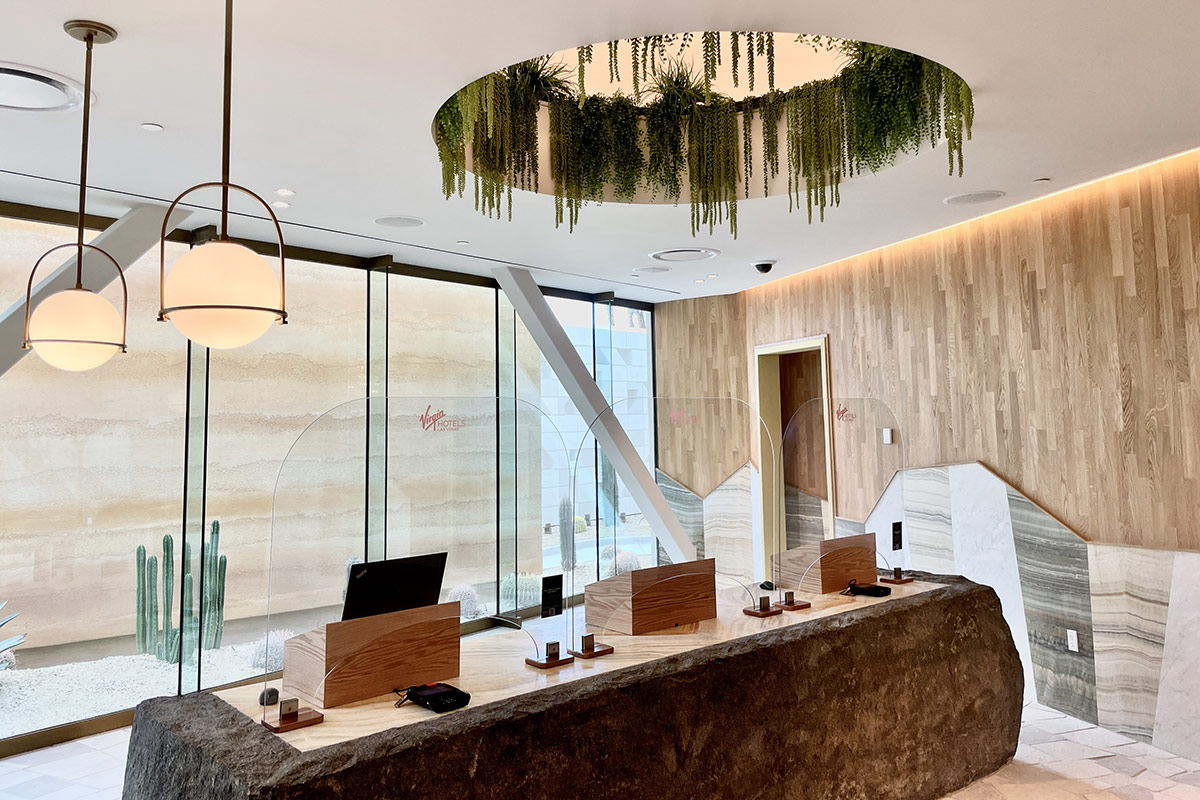 The check-in is very smooth and takes only a few minutes, which is different from some hotels that take an incredible time to give you the keys to your room, which is nice when you are tired and you just want to unpack your bags and take a good shower.
The room
What a surprise! I knew the Hard Rock Hotel which was located in the place of the Virgin Hotel at the base, everything was completely redone in a colored and vintage decoration.
The basic room is very spacious: a very large and comfortable bed, a giant screen TV, a mini bar, a refrigerator, a wireless charger for cell phones and a safe to store your papers and other important documents.
The bathroom is also very spacious: I enjoyed a giant shower that even had a bench to sit on if needed. Some rooms have bathtubs, check with your reservation.


The room also has an iron, an ironing board, bathrobes and slippers. The only drawback, in my opinion, was the lack of towels, in fact there were only 2 bath towels and no towel for the hands.
The bar of the Virgin Hotel Las Vegas
It's a not a secret bar of Vegas but for me it's a must go ! A neat design, cocktails made on the spot by a team of experts and a great selection of champagnes and wines, a pleasure for the Frenchman that I am!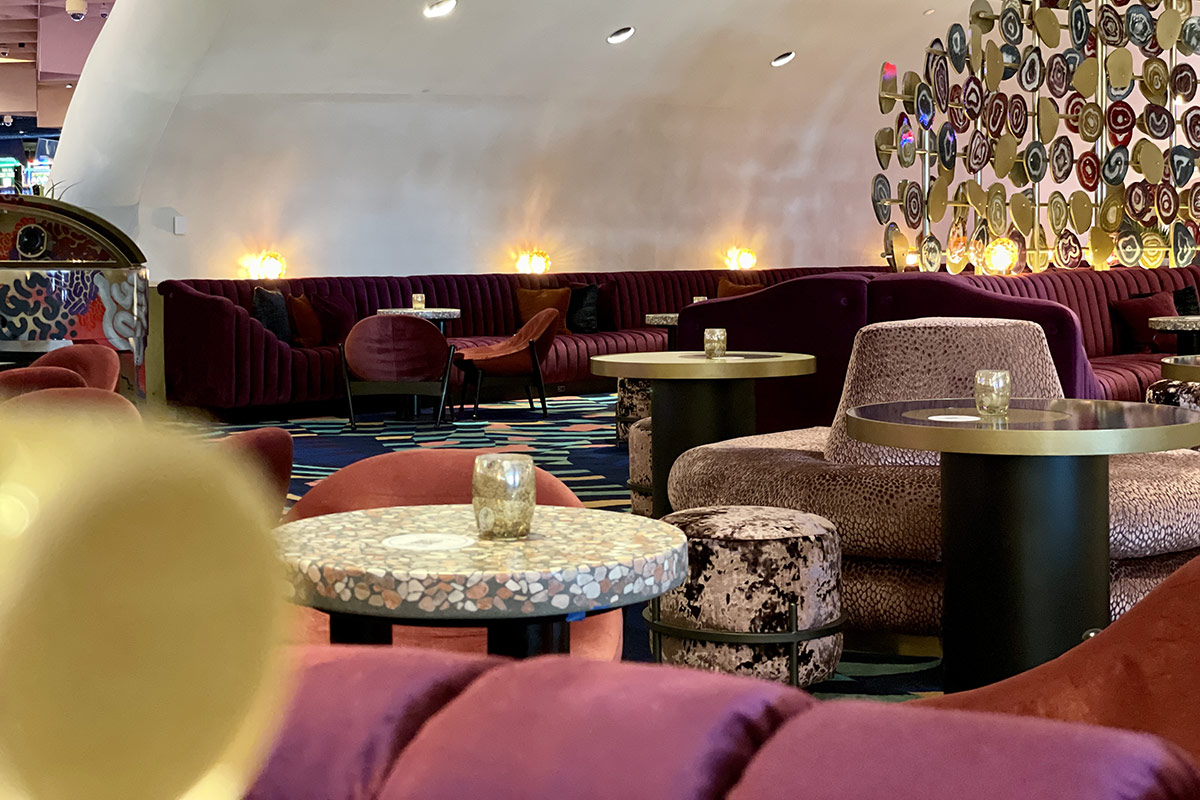 For information, it is not necessary to be a customer of the hotel to access the bar.
The ENNN BEACH pool
WOW! A pool with real sand, a DJ, dancers and musicians, we have to admit that the hotel does everything to put the atmosphere especially on weekends! This may be one of the reasons why I didn't notice any kids at this pool. The hotel has another pool which is smaller and more suitable for families in my opinion.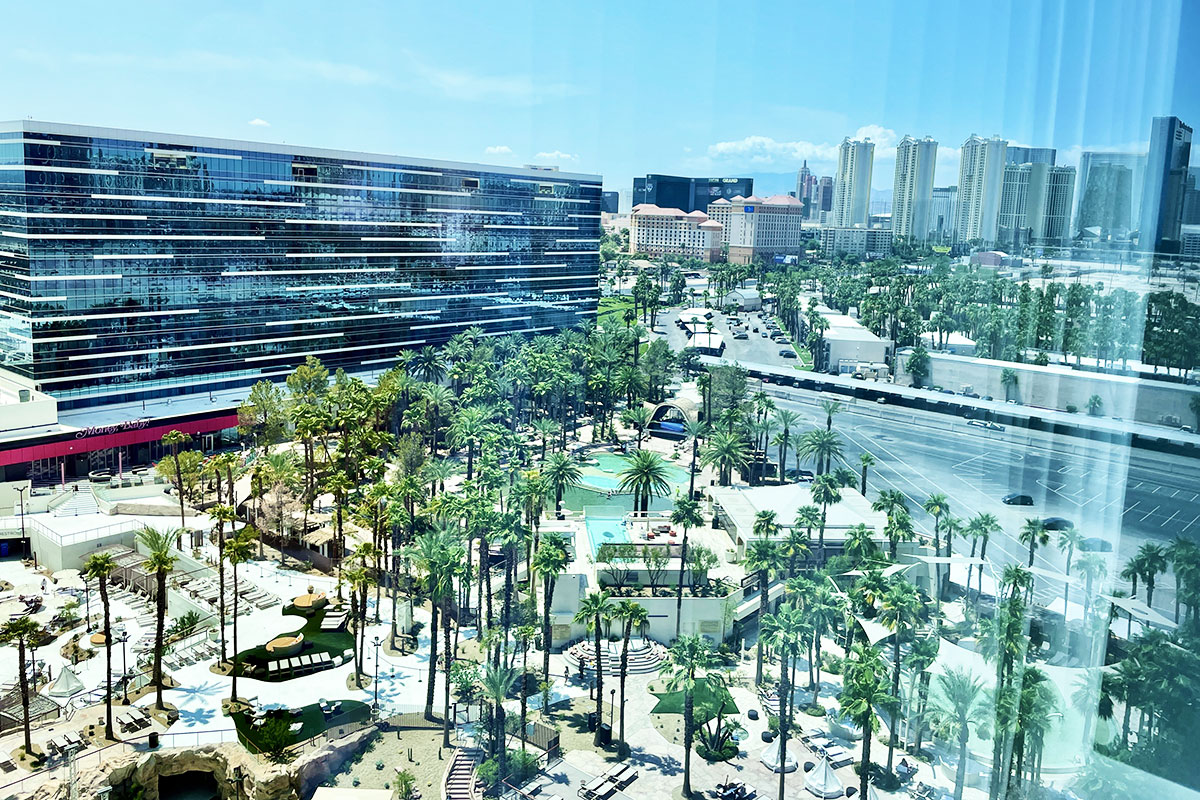 The pool has a huge bar that offers a multitude of beers, cocktails and wines, but here the menu is less important than the main bar.
The casino and its slot machines
If you like to play slot machines, the casino is also very large and offers many different machines, to satisfy all tastes: Keno, Buffalo …
Only negative point, I find it very dark and sad, I expected something more festive like Virgin, a bit like the Cosmopolitan casino which is very illuminated and where the music gives rhythm to your bets and parties.
Virgin Hotel Las Vegas's restaurants
Todd English's Olives
This is probably for me one of the best restaurants in Las Vegas! Todd English's Olives highlights the olive and offers a varied menu of "haute cuisine".
In a dark and discreet atmosphere, you will love to taste one of the cocktails or wines offered by the sommelier.


Kassi Beach House
You'll think you are in the south of France! A minimalist decor all made of wood, good music, a delicious menu and an impeccable service. Still a downside, it's a pity that the fries were frozen, it's not complicated to cut potatoes and cook them in my opinion.
The terrace it is made to the secondary swimming pool of the hotel, it is not the beach certainly but that refreshes the eyes to see water.
Casa Calavera
Fan of Mexican cuisine? The restaurant will make you travel thanks to its perfect decor! A large selection of Mexican dishes is proposed, as well as cocktails like the famous margarita or the michelada! Salute!
Pizza Forte
Small hunger or just want a good pizza ? Here the pizzas are all prepared on the spot and in front of you ! Bon appétito !
Book your room at the Virgin Hotel Las VegasCheck all offers now !
The parking lot

It's a detail but important: It's free! Almost every hotel in Las Vegas charges for parking (or not, depending on how much they want to charge). Here it is free, whether you are a guest of the hotel or not! So even if you don't stay there, I recommend you to go there to have dinner or a drink.

Enjoy your stay in Las Vegas and don't forget, there is a lot of things to do in Las Vegas !

The Virgin hotel group has finally moved to Las Vegas and opened its doors in 2021, here is my full review of this place where the party is in full swing.