If you have the American Express Platinum Card (Personal or Business), one of the awesome perks of the card is the travel fee credit that we can use each calendar year.
Only few companies are listed by American Express to use the $200 annual travel fee credit, and there is a solution if you travel on others company, as Air France.
As you may know, Delta Airlines and Air France are members of the SkyTeam Alliance, they work together as with KLM, Aeromexico…
What charges are covered with the $200 travel fee credit from AMEX?
As a Platinum Card Member (Personal or Business) you can get up to $200 in statement credits each calendar year when incidental fees are charged by to selected company to your account :
Checked baggage fees (including overweight/oversize baggage)
Itinerary change fees
Phone reservation fees
Pet flight fees (For example, a one way to Europe for a pet is usually charged $200 by Delta)
Seat assignment fees (If you book a restricted ticket)
In-flight amenity fees (beverages, food, pillows/blankets, headphones)
In-flight entertainment fees (excluding wireless internet fees because these fees are not charged by the airline)
Access Airport lounge with day passes or annual memberships, but don't forget you access to Delta Lounge is free with your card !
It's don't pay for a free travel but those $200 can be very useful !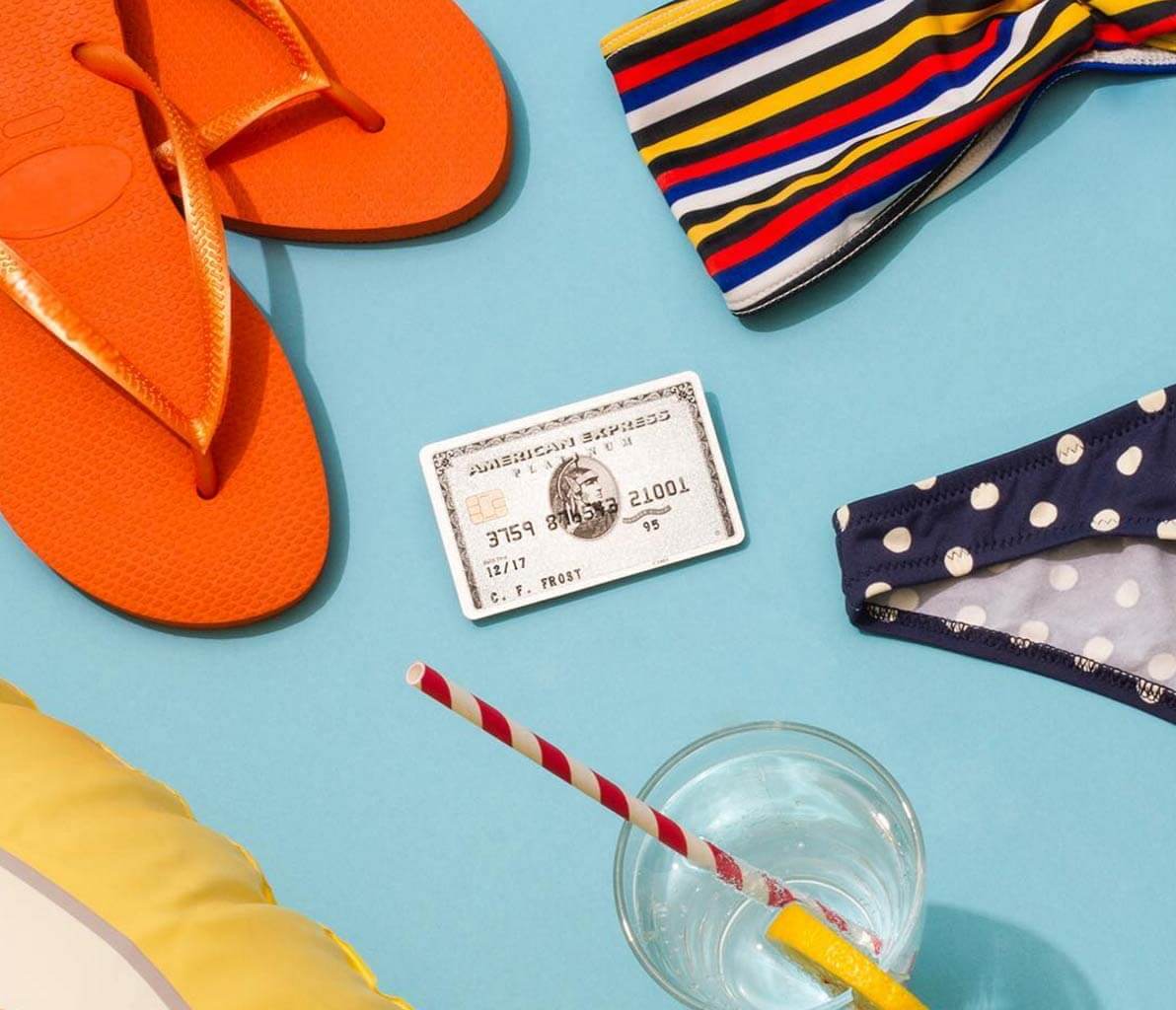 Using the $200 American Express travel credit on Air France

First, don't take a direct flight from the US to France, but use a domestic flight connection. This is an example for a flight from San Francisco to Paris :

Book a flight from San Francisco to Paris using a domestic connection, for example San Fransisco to Los Angeles, then Los Angeles to Paris.

The first domestic flight will be operated by Delta Airlines, even if you have an Air France Ticket, then at the first check in, if you have to pay for luggage or seat selection, you'll be billed by Delta Airlines and not by Air France.

Second, take your flight from Los Angeles to Paris on Air France as usual, your bags are loaded and you will not have to pay anymore for it or for a seat selection. Of course, you can make one booking for the entire trip, don't buy 2 separate tickets.

This tip can work with all SkyTeam members if you have a domestic connexion on Delta before leaving the United States.

To be sure, please don't forget to ask to the desk who will bill you, just in case to be sure your travel fee credit will be used !

Photo : American Express Instagram

If you are an American Express Platinum Card member, you might want to know how to use your travel fee credit on Air France, see how.

//php comments_template();?>