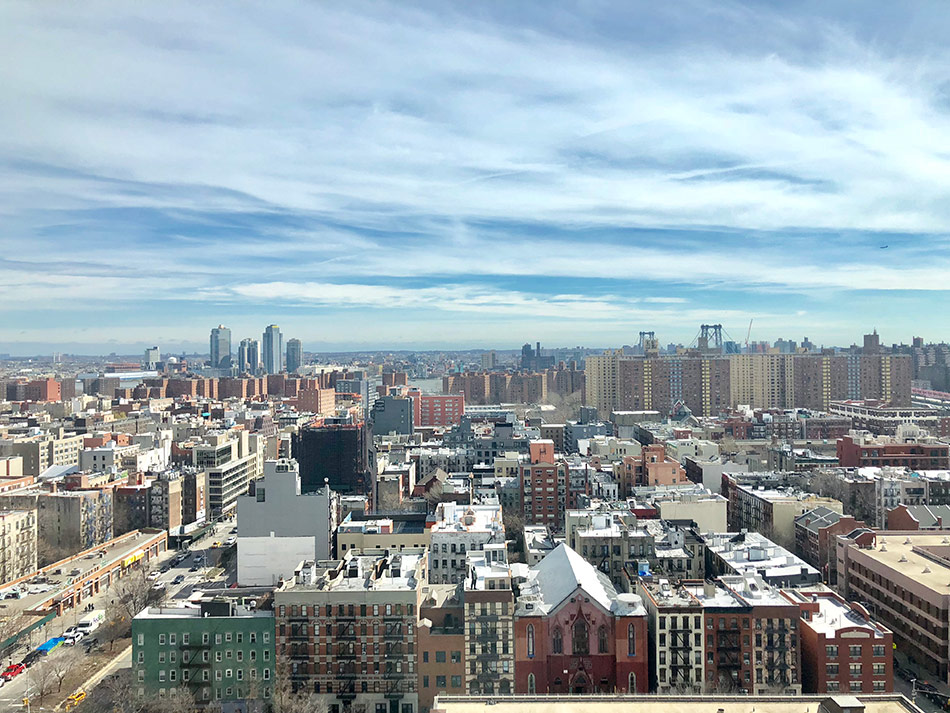 Take a bath with a breathtaking view of New York, drink cocktails by the fireplace, or enjoy a coffee in the garden. The Ludlow Hotel is a perfect place to stay in New York. I will tell you everything about my visit last March.
Even if Airbnb can let you live as a local (read my Airbnb review before booking), this hotel made my trip perfect !
Take a bath with a breathtaking view of New York
All marble, the bathrooms at The Ludlow Hotel will make you travel back in time. The subtle blend of white marble, golden copper, and industrial light bulbs will make you feel like you are in a movie.
On the back side of the hotel, almost all the baths have a large window that allows you to admire the view as you relax while taking a bath and sipping a good glass of wine.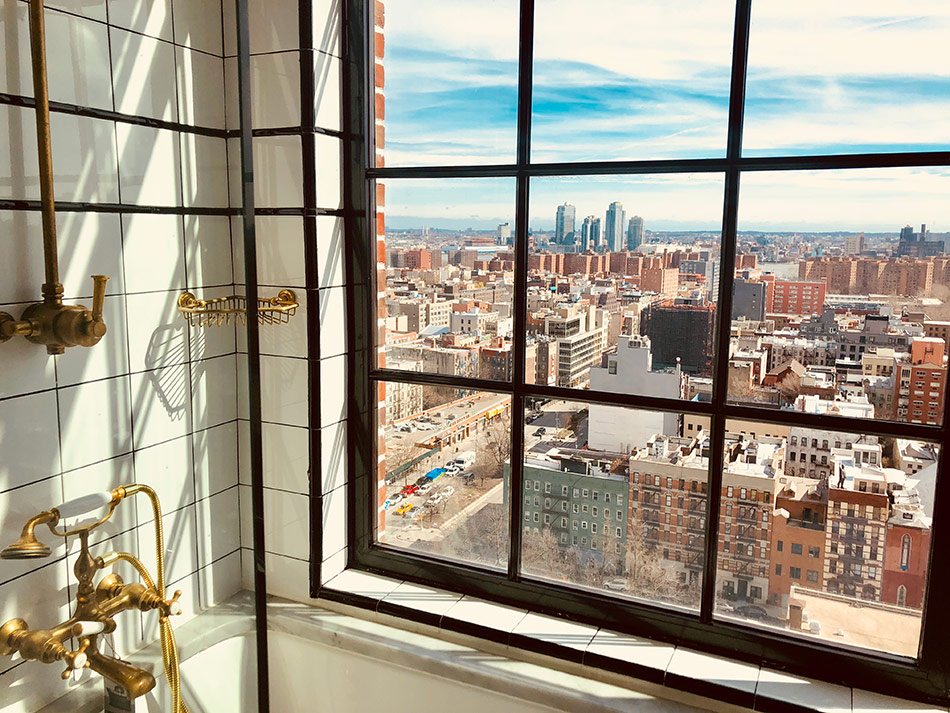 When booking, ask to have a room as high as possible to have the chance to live this unique moment.
The bathrooms are spacious so you can take care of yourself in peace. I emphasize this point because often in New York, the bathrooms are quite narrow and uncomfortable.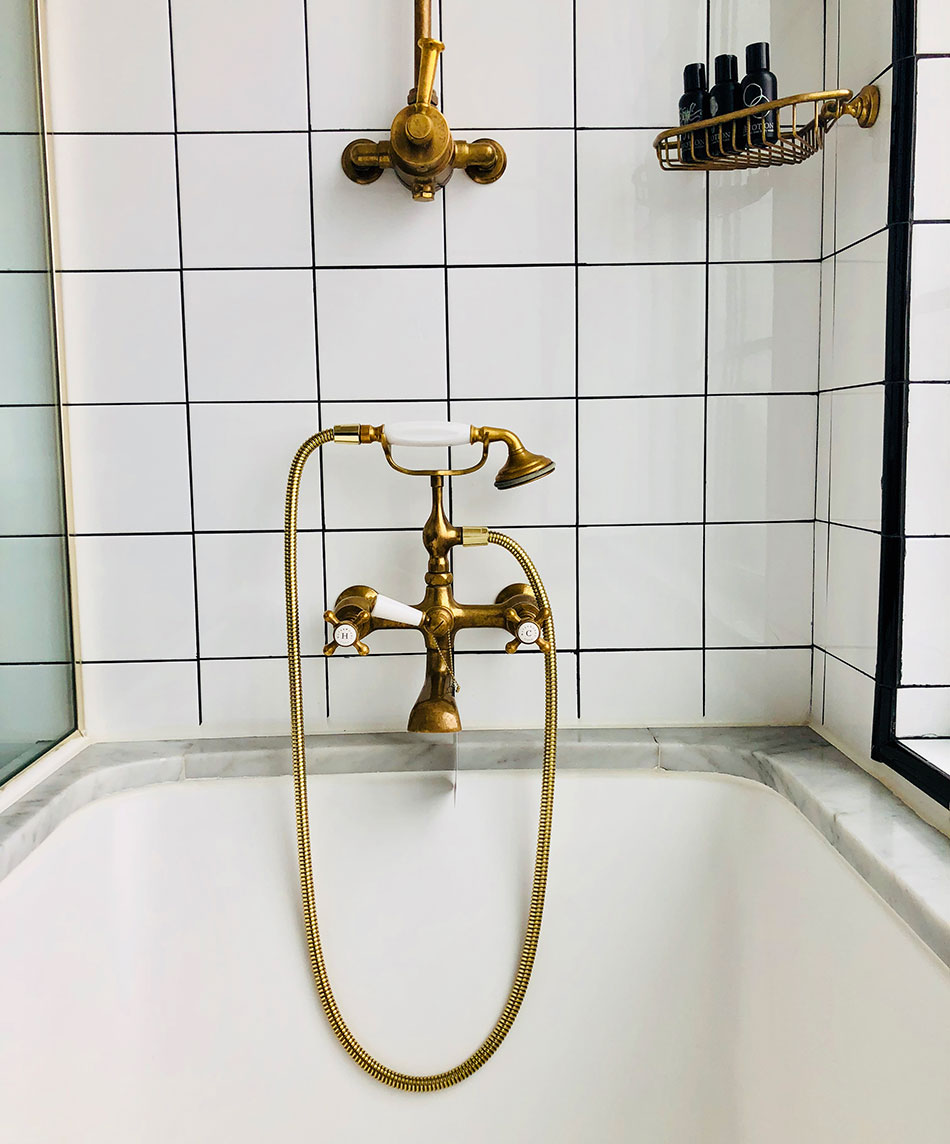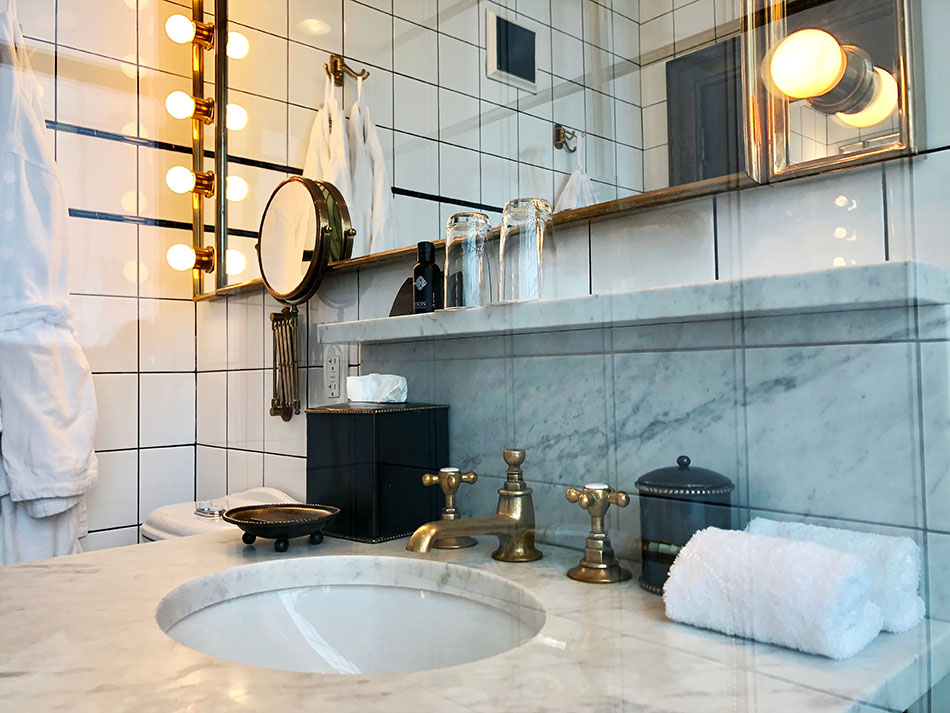 A hotel room in New York just like home
I do not like, bad surprises when I enter a hotel room. I appreciate the feeling of being at home and being able to take advantage of the space and storage space.
What a surprise opening the door! A double bed big enough for 2 people, and a large wardrobe to store shirts, pants, and shoes!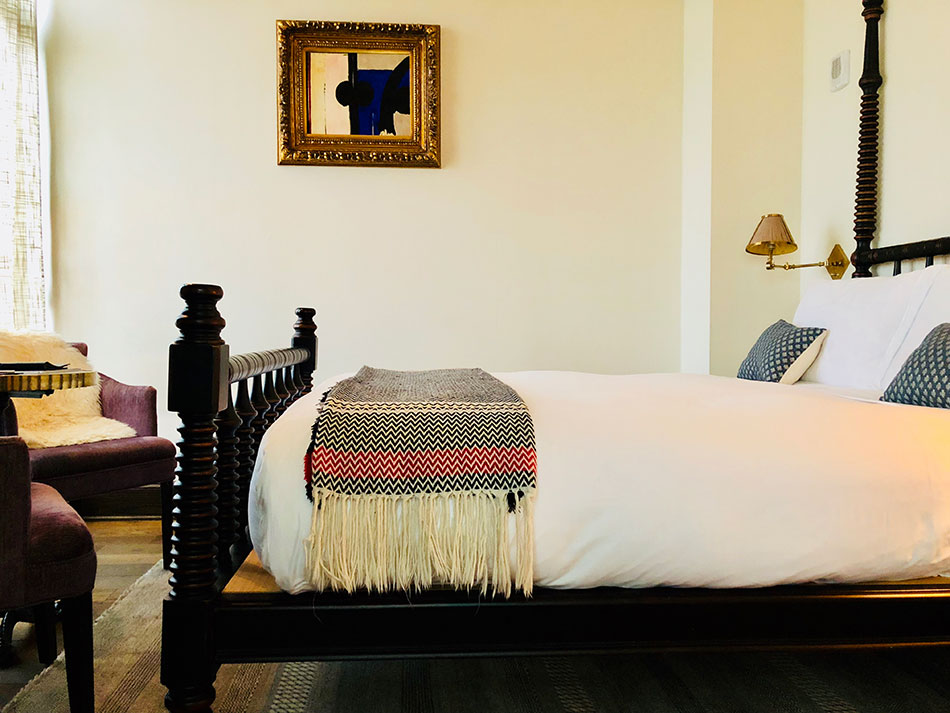 On the refreshment side, a coffee machine, and a water kettle are available for free with a choice of coffees and teas.
The room offers a mini bar with delicacies, wines, and champagnes. To finish on this point, it rained a lot during my stay and there is in each room a big umbrella made available free for the customers.
You may also like 5 tips before booking your holiday trip on the Internet
Breakfast, dinner and appetizers in New York
When I arrive in New York and no matter how tired, I quickly drop my things in the room and go for a walk in the city. This time it did not happen that way.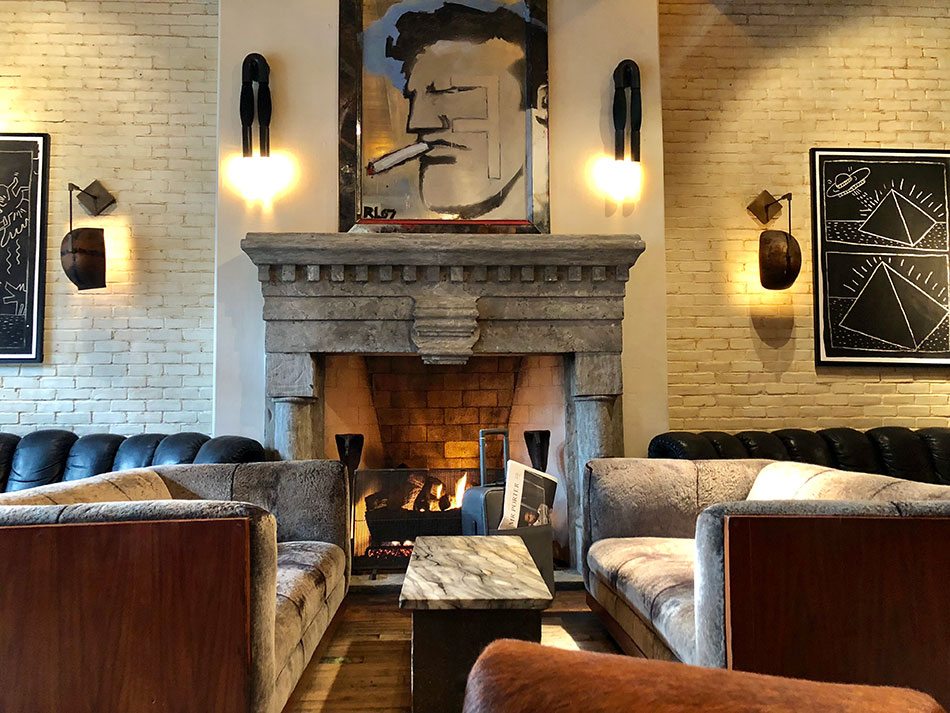 Discovering the lounge, bar and restaurant at The Ludlow Hotel, my friend and I decided to lounge around the fireplace.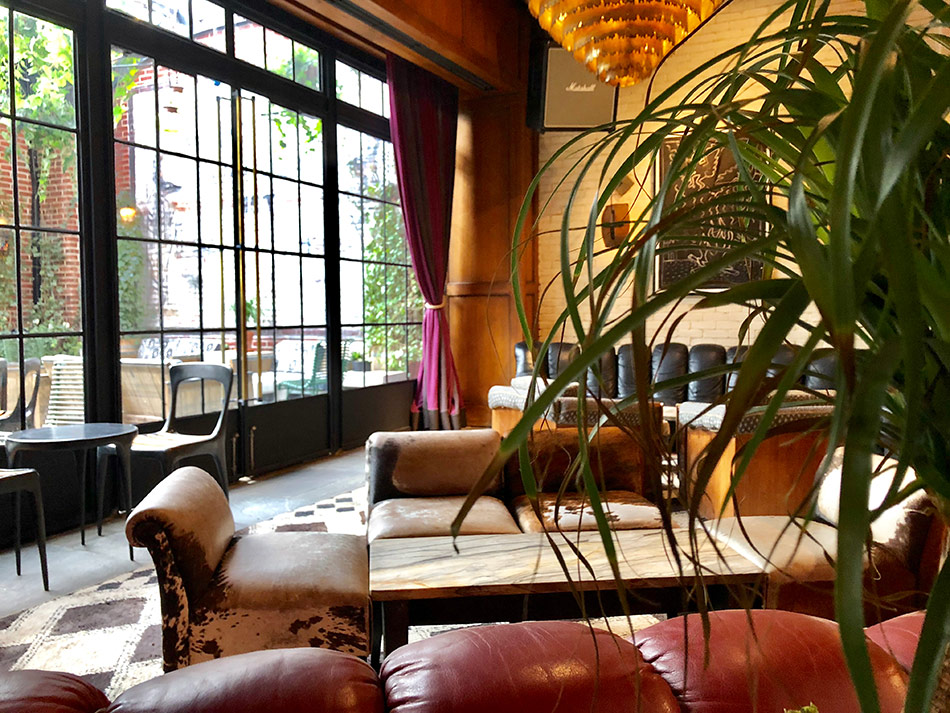 The hotel lounge is soothing because of its calm, colors and decoration. This place is so nice that it has become a meeting place for many New Yorkers.
If you do not stay at the hotel you can enter it freely. In general there are many people from 5 and until late at night, so arrive early!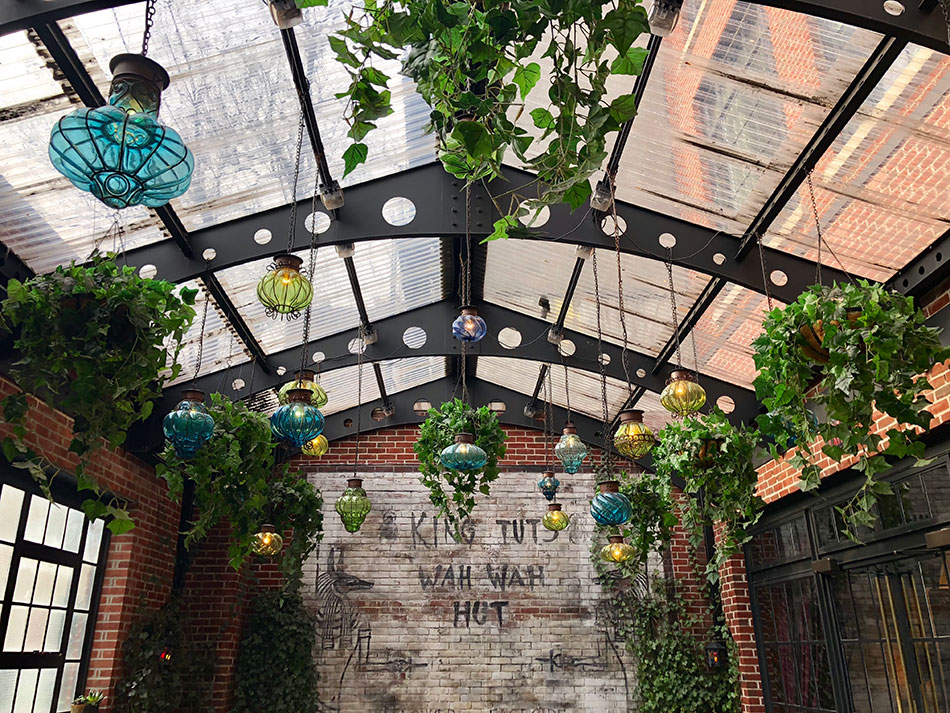 If you like drinking coffee or tea, the lounge is located right next to the lounge. Bright and also quiet, you can sit and enjoy a drink and even have breakfast.
Address: The Ludlow Hotel, 180 Ludlow St, New York, NY 10002, USA
Book your room at the Ludlow HotelSee offers now !
Right in front of The Ludlow Hotel
If you like good Italian food, in front of the hotel is the restaurant Taverna Di Bacco. You can dine there or just enjoy a glass of wine at the bar.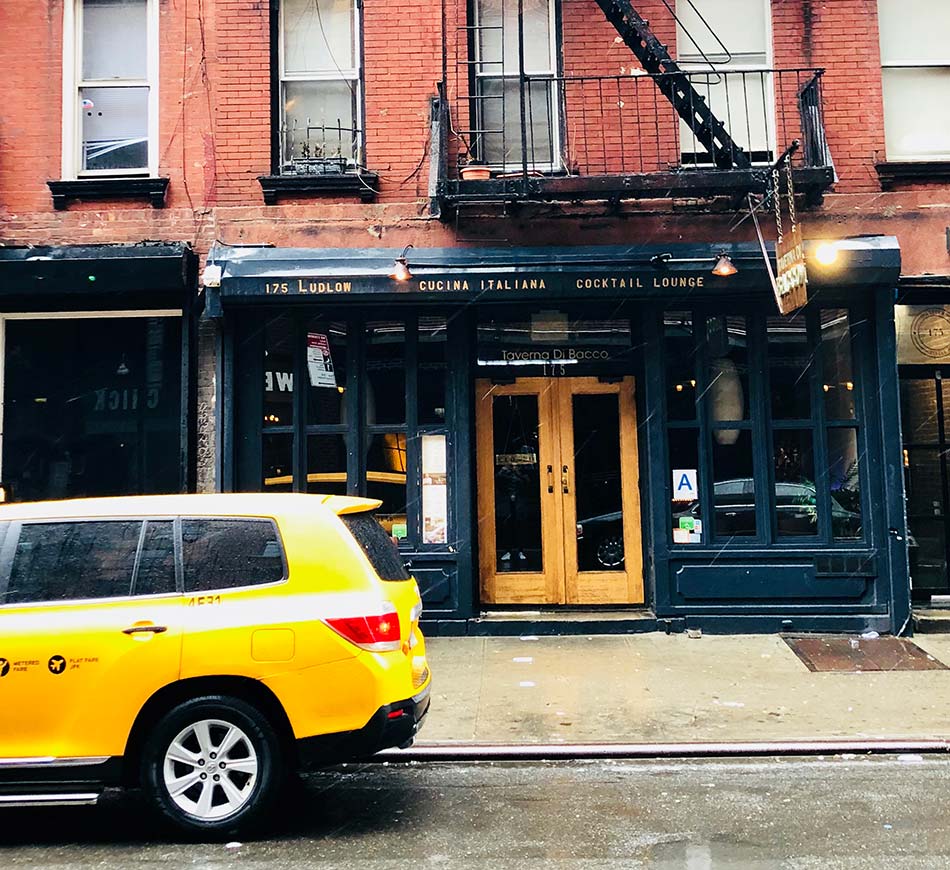 Planning your trip to New York
How to go to New York ?
New York's Airports offers several daily flights between more than 200 cities all around the world. You can book your flight and find the best price on Expedia.com or any other travel website.
What to do in New York ?
There is so many things to see and do in New York City. To help you plan your trip and save money on activities, take a look to my post about the best Pass to Visit New York.
If you are looking for a designer hotel in New York with a mix of the 1950s and modern architecture, here is The Ludlow Hotel.

//php comments_template();?>