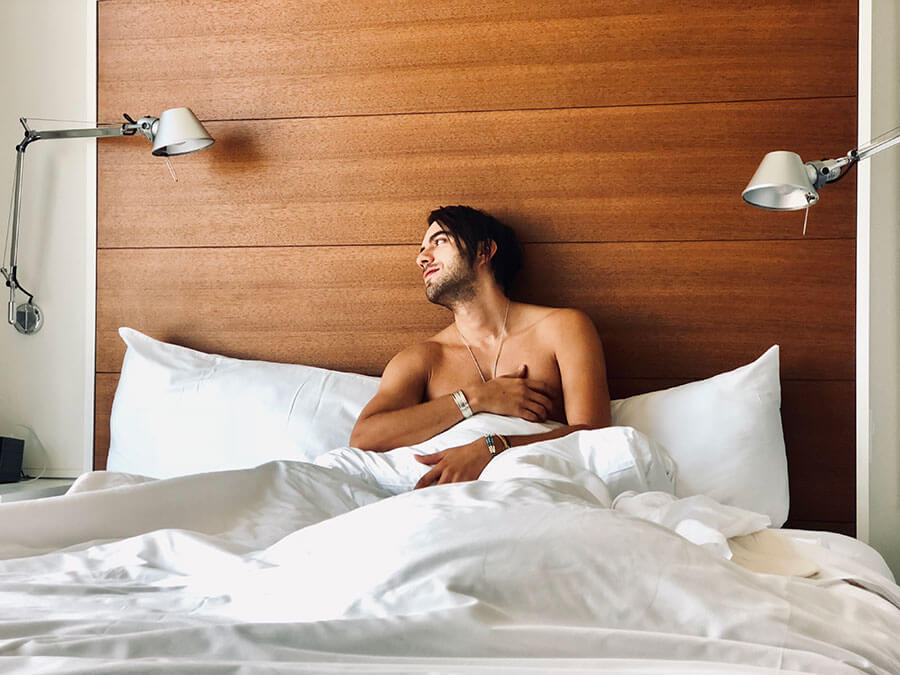 During my last stay in New York last August, I was lucky to discover the ModernHaus SoHo during my weekend stay there.
This New York hotel is located in the heart of the Soho district. For those who enjoy to stroll around the city streets when visiting, you can enjoy this neighborhood full of life and things to discover.
I'll begin by introducing the hotel and presenting its services and the establishment, which I was able to check out for you.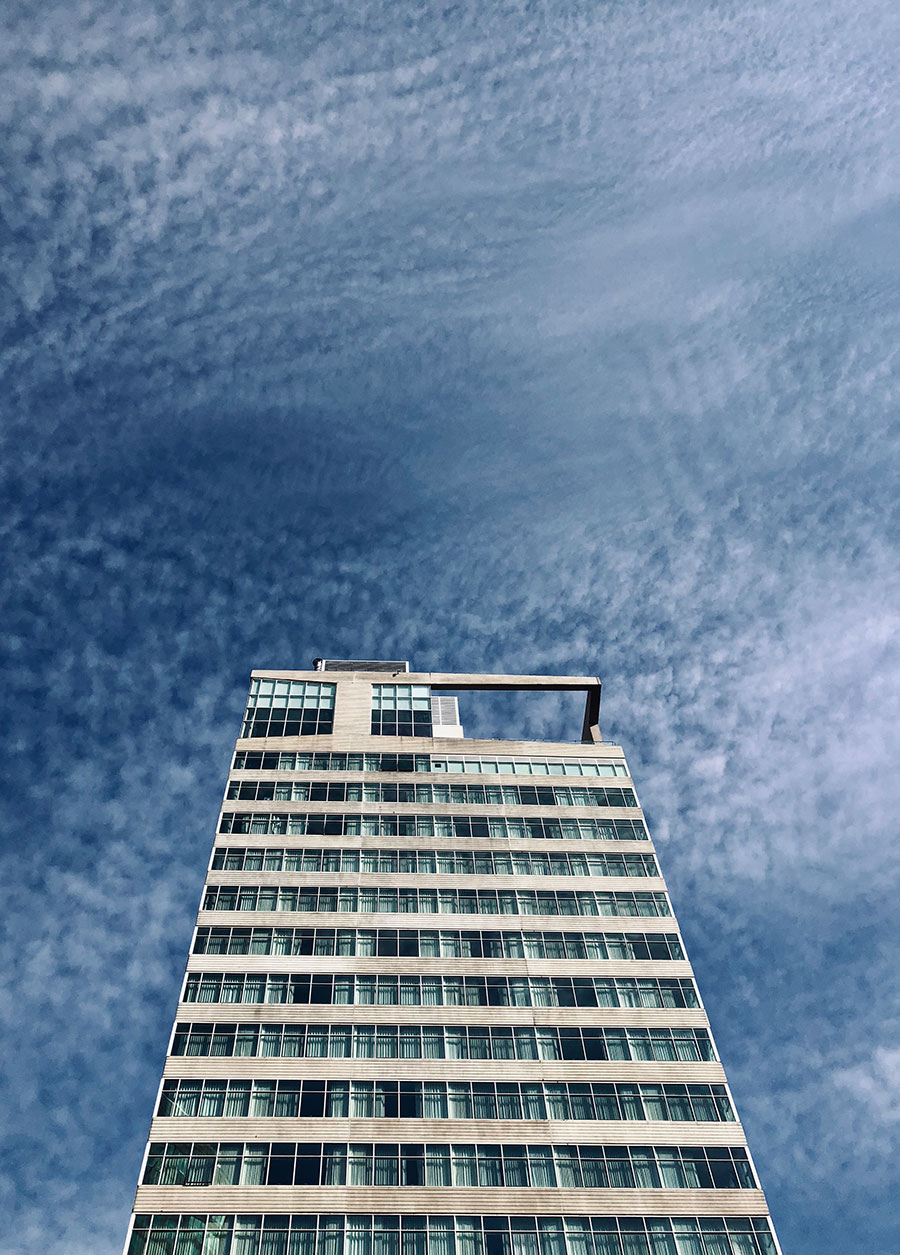 ModernHaus SoHo : Rooms with stunning views of New York City
Depending on the type of room you book, you can enjoy a great view of downtown Manhattan.
The rooms are well lit and have large windows that can even be opened partially. Which is rare for buildings in New York City !
Amazed at the ample size for a hotel room in New York, I stayed in one with a queen size bed. I remember having spent such a restful night, that I didn't want to get out of bed.
Check out my New York Bucket list challenges guys !
The bathroom can be seen from the sleeping area, and is partitioned off from the large bedroom with a glazed glass window.
For privacy it is possible to roll down a curtain by pushing a button. So I was able to shower with a partial view of the city of New York City, which was quite nice.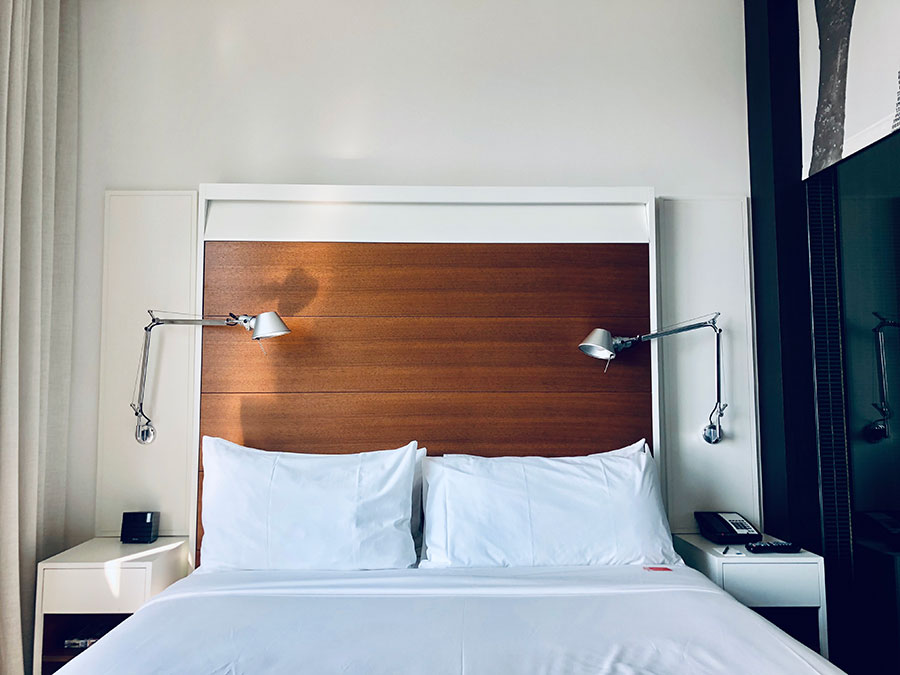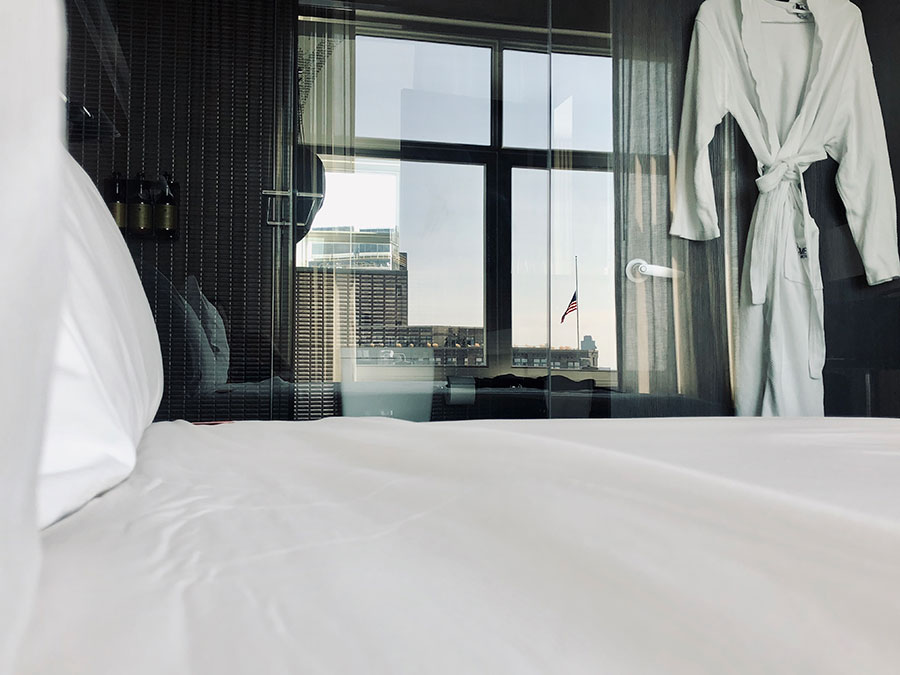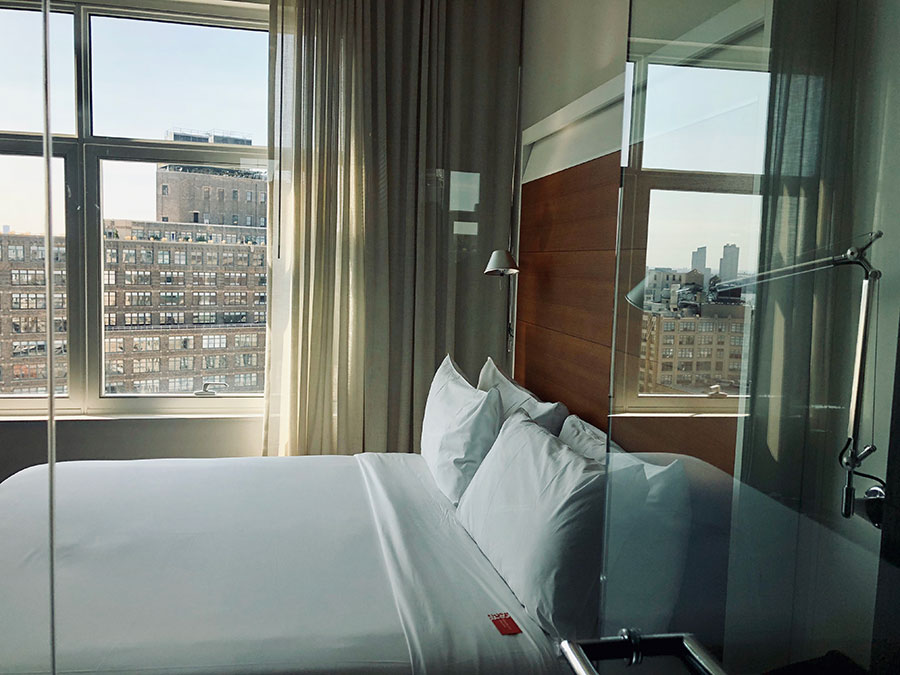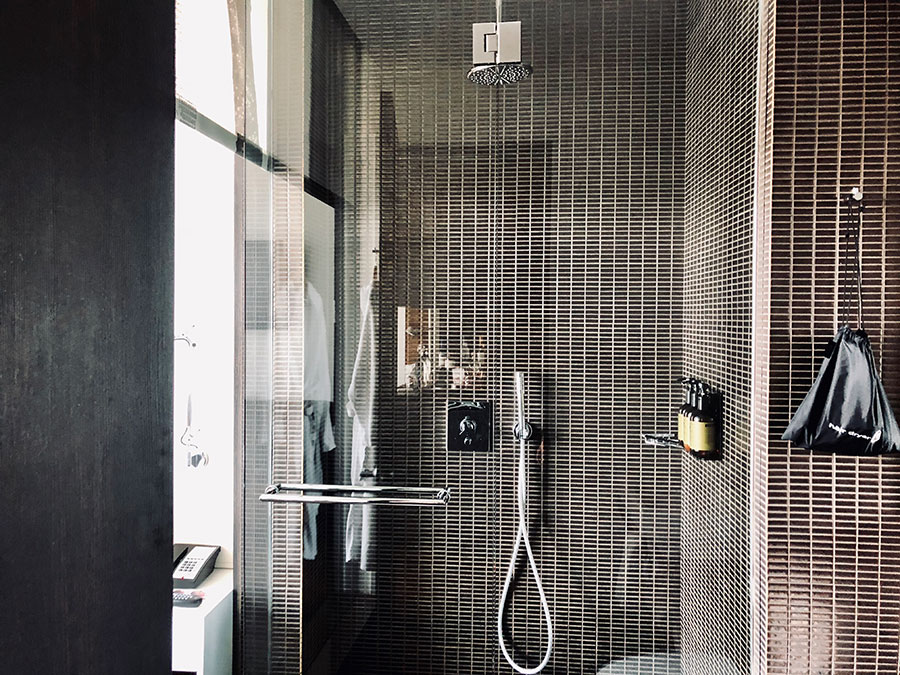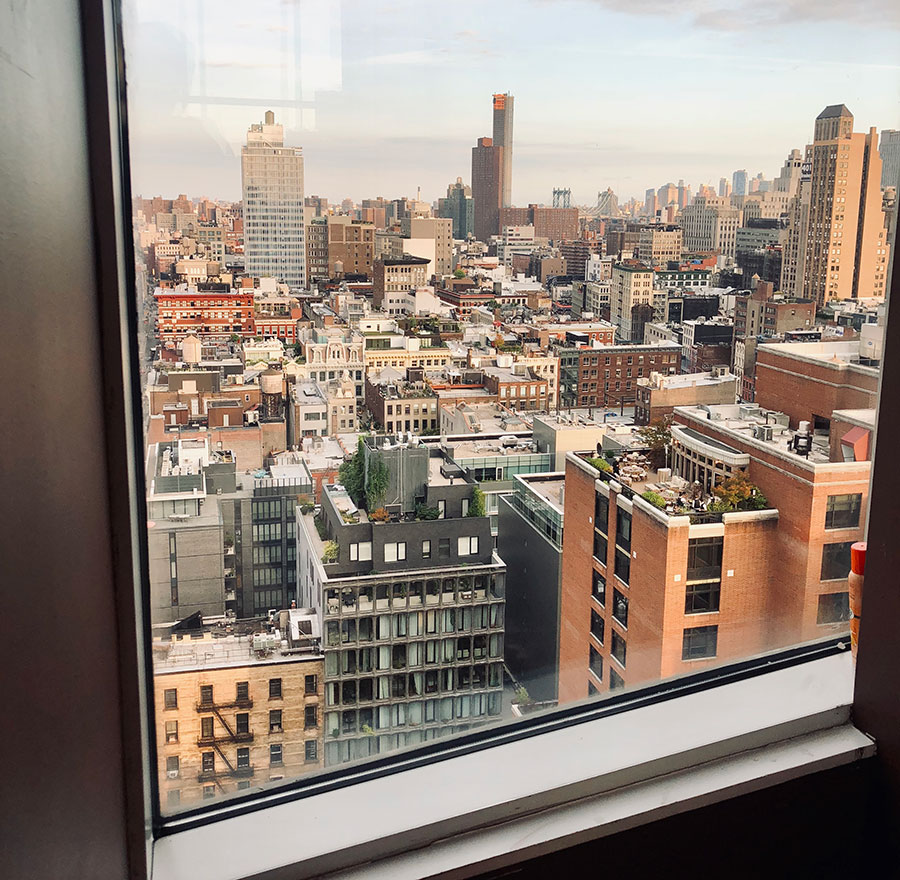 A rooftop bar and swimming pool in the middle of New York City
Going up to the top floor of the hotel, I was delighted by the sight of an almost 360° view of Manhattan.
The swimming pool is open to hotel guests every day from 10am to around 4pm Monday to Sunday. These are the best times of the day to enjoy the sun and to relax with a cocktail in your hand.
At 5pm each day, the bar is turned into a club and other entertainment. It's open to hotel guests but also to visitors and locals who wish to enjoy the evening there.
Even when the pool is closed, it is still possible to have a drink on the rooftop and enjoy the view. There is also a live DJ who takes requests to make visitors dance until about 1am.
The bar offers around 20 different cocktails and is located on the same level.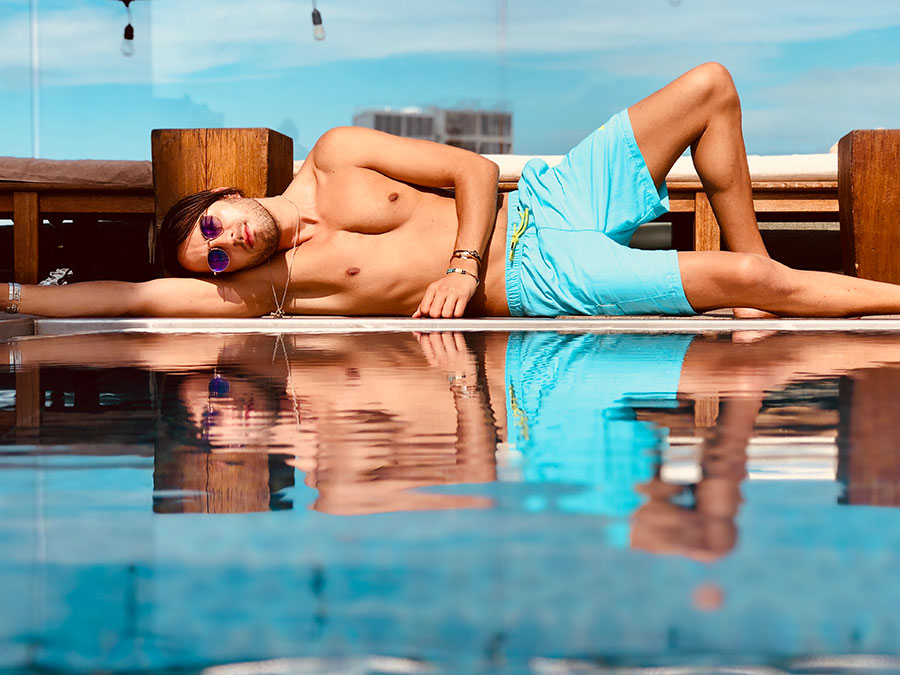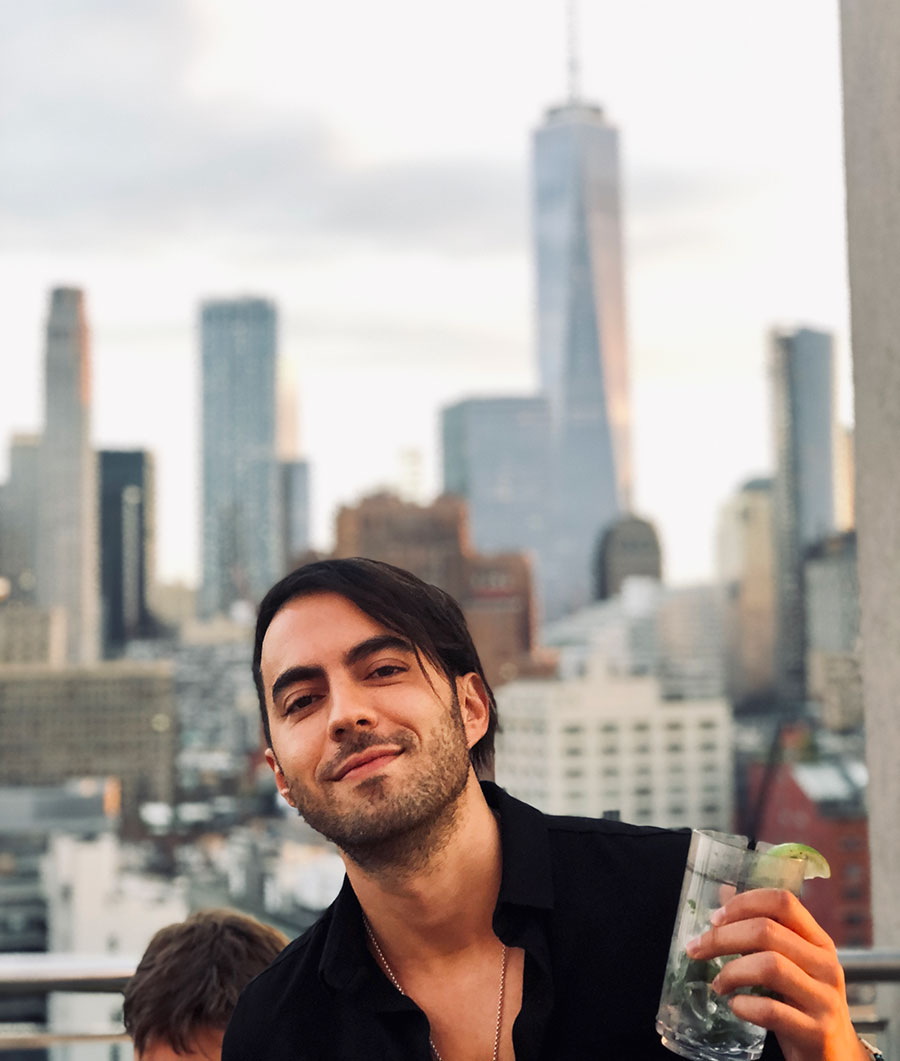 As an aperitif : Wine offered daily
Starting at 6pm each night, the hotel offers an aperitif to its guests. A selection of red and white wine, other beverages, and snacks is offered as part of one's stay. I was happy and dressed with my black shirt from COS for this amazing night, wearing my Tom Ford Neroli Portofino fragrance, awesome to attract attention.
The aperitif is offered in the lounge of the reception area, which is on the first floor of the hotel. An opportunity to have a pleasant and convivial time so why not chatter with other tourists visiting the city.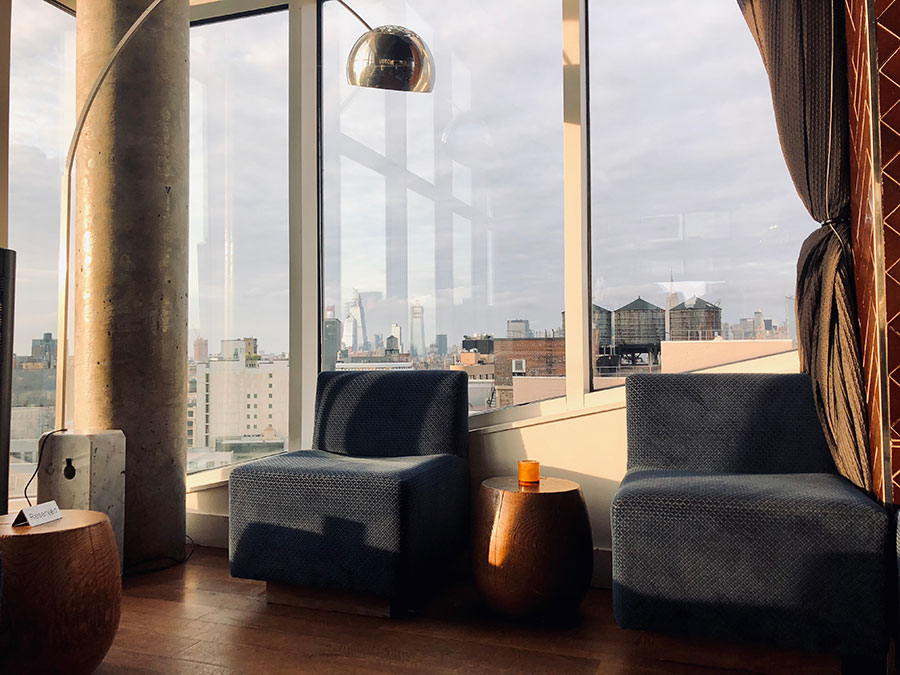 Book your stay at ModernHaus SoHoClick here to find the best prices
Planning your holidays to New York
How to go to New York ?
New York's Airports offers several daily flights between more than 200 cities all around the world. You can book your flight and find the best price on Expedia.com or any other travel website.
What to do in New York ?

There is so many things to see and do in New York City. To help you plan your trip and save money on activities, take a look to my post about the best Pass to Visit New York.

If you're planning to be in New York City soon, take a look at the last hotel I last discovered, ModernHaus SoHo in Soho.

//php comments_template();?>