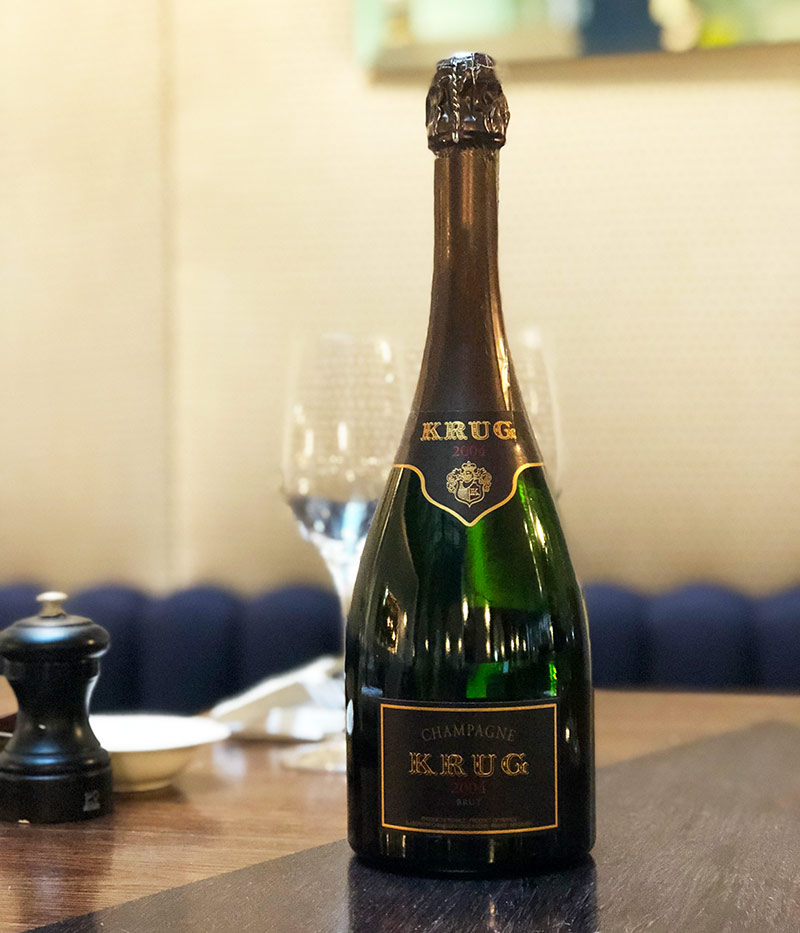 Whether it's a bottle of Krug Grande Cuvée, Krug Rosé, Collection or Vintage champagne, each type of champagne has its own characteristics.
This influences the meals and music that should ideally accompany it. But what to eat and listen to with Krug champagne? Good question!
Generally, you can't ask to taste the champagne at the restaurant, but you can in the Air France business cabin, at a wedding or in the evening … You can also eat at home at home for a dinner with friends, with your family or just to have fun.
Now that you know how to choose your champagne bottle, I'll walk you through the Krug ID app and the features it offers.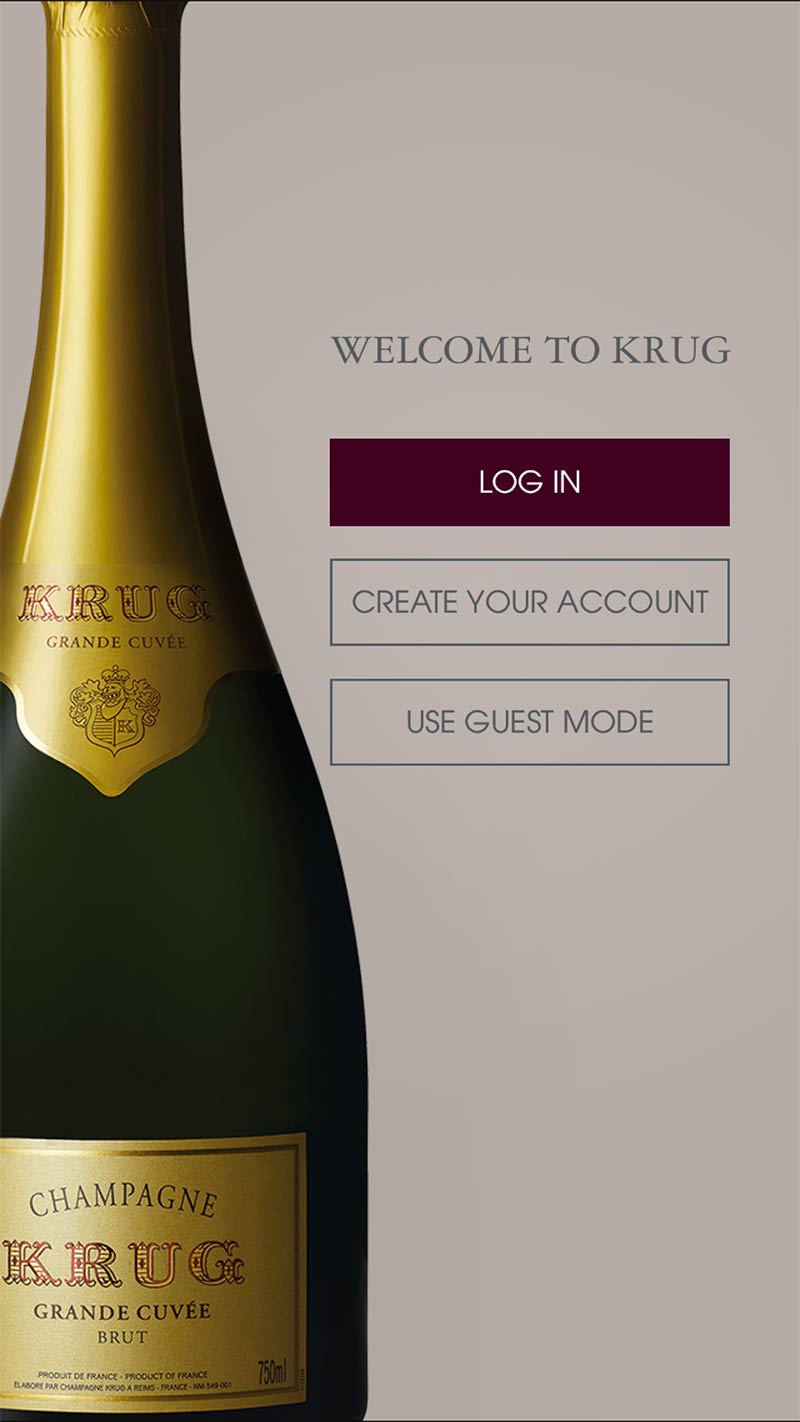 Discover the origin of your champagne bottle!
One of the first features of the Krug ID app is to help you identify the source and origin of your Krug champagne bottle.
Each bottle of champagne has on its back a unique serial number: the Krug ID
Through the application, you will be able to enter this number to get information about your bottle of champagne … and this is where the adventure begins.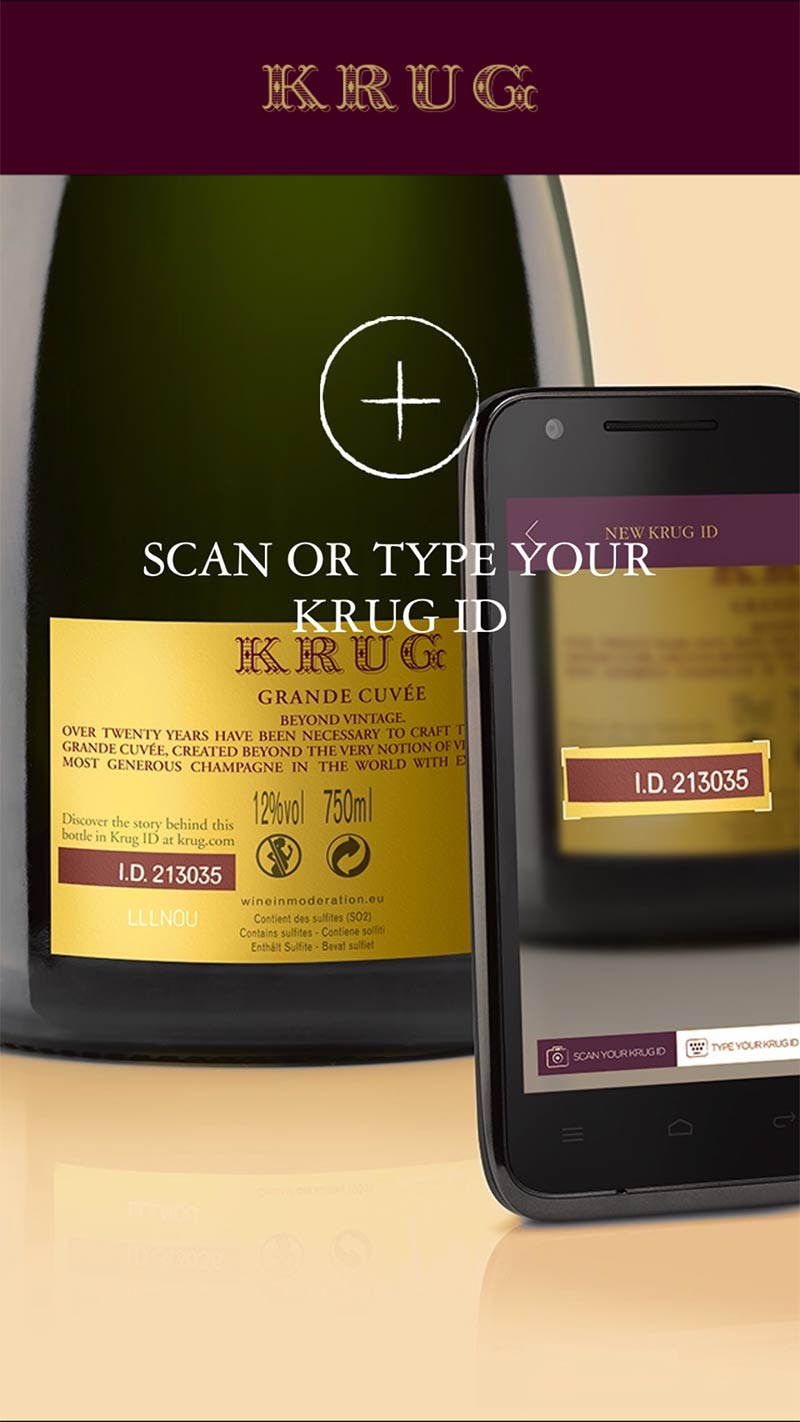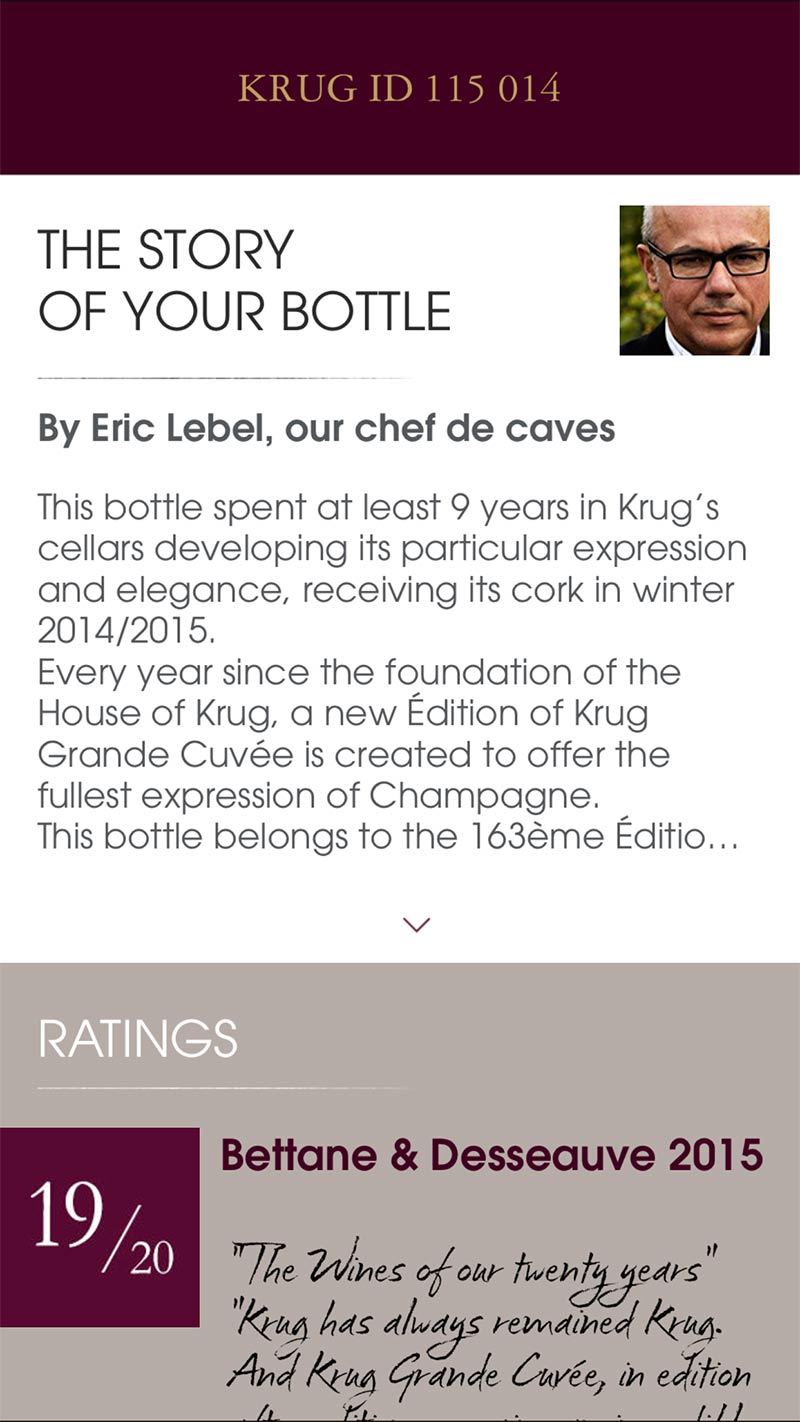 What food to enjoy with a glass of champagne Krug?
When you have a good bottle of champagne at the table, you do not necessarily know what to enjoy with this glass.
The Krug ID app will recommend dishes according to the serial number you have inserted.
That is to say that according to the bottle (its grape variety, its age, its aromas …), Krug ID will offer you a series of dishes to concoct at home, what to impress your friends or your family.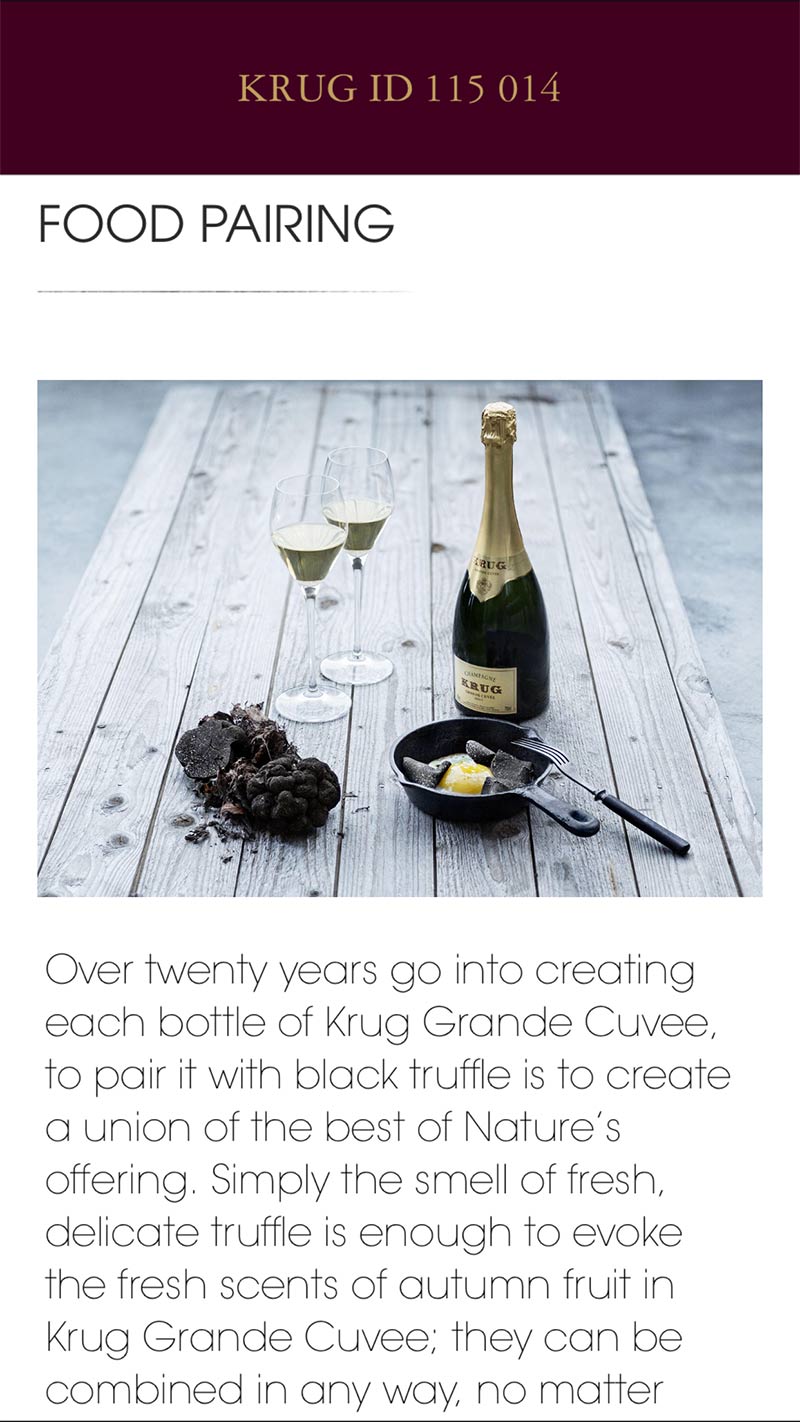 What to listen to as music with Krug champagne?

Fancy appointment or not, during a small evening at home, we like to listen to music, ri

To taste a very good champagne implies some rules and good manners to have fun and make the evening perfect.

Always on the same principle to enter the serial number of your Krug champagne bottle, the application will recommend the titles and albums of music that could accompany your tasting.

Now that you know how to eat and listen with Krug champagne, download the Krug ID app by following this link.

The history of your bottle of champagne will allow you to know more but especially to be advised on the music to listen and the food to be savored during the tasting.